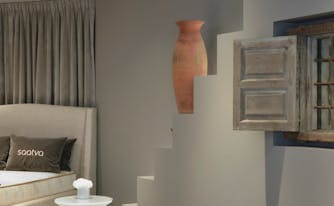 The Top 10 Sleep Stories of 2019
It's been a banner year for sleep news. Mark Zuckerberg made headlines for the "sleep box" he designed for his wife. Tesla owners were spied snoozing while their self-driving cars sped along and freaked out drivers passing by. Saatva had big news to share too: We opened our first brick-and-mortar retail location.
Read on for our year in review list of the top 10 sleep stories of 2019.
#10: New brain research offers better understanding of sleep
A study from Aarhus University in Denmark suggested that the traditional understanding of sleep as being divided into four stages is wrong. "This way of dividing sleep into stages is really based on historical conventions" that date from the 1930s, said Angus Stevner, the postdoctoral student behind the study. "We've come up with a more precise and detailed description of sleep as a higher number of brain networks which change their communication patterns and dynamic characteristics during sleep."
This new understanding of the brain's activity during sleep can lead to new forms of treatment for insomnia and a better understanding of sleep's frequent role in mental disorders.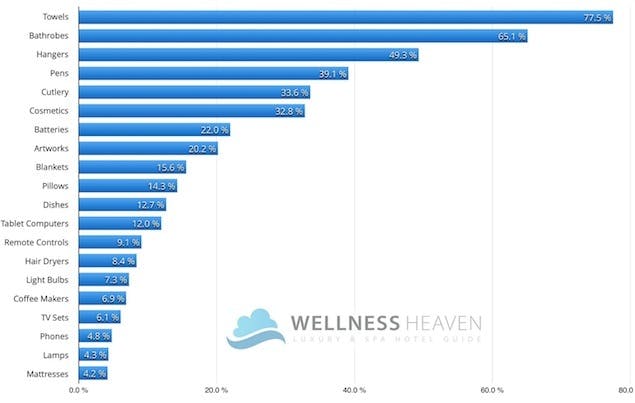 #9: Mattress theft is becoming a trend at fancy European hotels
A December survey from Wellness Heaven, a German luxury and spa hotel guide, found that the most common items guests steal from five-star hotels in Europe are towels and bathrobes. But a much more surprising item also made the list: mattresses. According to the survey, at least 48 mattresses have found their way out of guest rooms in top hotels across Europe.
But how? Tassilo Keilmann, Wellness Heaven's hotel reviewer, told CBS MoneyWatch that one guest threw a mattress out of their room's window. Other guests snuck their mattresses out in the middle of the night, using elevators that led directly to underground parking.
#8: A high-carb diet may be keeping you up at night
Nearly a third (30%) of adults experience insomnia, leaving them wondering why they can't fall asleep. Columbia University researchers think they've found an answer—at least for the postmenopausal women they studied. Women who consumed a diet high in refined carbohydrates, particularly added sugar, were more likely to develop insomnia. On the other hand, women who consumed higher amounts of vegetables, fiber, and whole fruit (rather than juice) were less likely to develop insomnia.
The study merely suggested a link between the carb-rich diet and insomnia; it didn't determine whether a dietary intervention aimed at increasing consumption of whole foods and complex carbs could prevent or treat insomnia. "By identifying other factors that lead to insomnia, we may find straightforward and low-cost interventions with fewer potential side effects," said the study's senior author, James Gangwisch, PhD, assistant professor at Columbia University Vagelos College of Physicians and Surgeons. (Here are the best foods to help you sleep.)
#7: People would rather clean their toilets than wash their duvets, according to Saatva survey
Earlier in the year, we asked 1,500 people to tell us about their sleep habits, and we certainly learned a whole lot from their answers. One of the biggest takeaways: Of the 962 survey participants who use a duvet, 47% would rather clean all the toilets in their home than wash and reassemble their comforter cover.
What's more, 55% of people we surveyed don't know how to clean a mattress. And nearly everyone we surveyed washes their sheets at least once a month, which is only about half as often as experts recommend. (Read the rest of Saatva's survey results.)
#6: Running Facebook wasn't enough, so Mark Zuckerberg made a "sleep box" for his wife
Entrepreneur reported that Facebook founder Mark Zuckerberg created a "sleep box" to help his wife Priscilla get a better night's sleep. The couple's young children usually get up between 6-7 a.m., so Priscilla got in the habit of waking during the night to check her phone for the time—only to wake him too and then have a hard time falling back asleep if it wasn't time to get up.
Zuckerberg's solution was to create the "sleep box," a simple wooden box with a light inside. It only turns on between 6-7 a.m., so if it's on when she wakes up, she knows it's time to get up; otherwise, she can go back to sleep. Zuckerberg suggested to friends who wanted a sleep box of their own that "another entrepreneur" should run with the idea.
#5: Houston Astros' star third baseman Justin Verlander shares his sleep secret
Justin Verlander has been called "the Tom Brady of baseball" because, like the New England Patriots quarterback, his health and fitness regimen includes an unusually large dose of sleep. Aiming for 10 hours a night, Verlander told the New York Times he sometimes gets 11 or even 12 hours, using blackout blinds at home and bed pillows to pin the hotel window shades shut when he's traveling.
"I've always been good at listening to my body my whole career," Verlander told the New York Times. "I just kind of do what makes me feel good. That sounds pretty simplistic but when it really comes down to it I think it's the best way. Your body will tell you what to do."
#4: Energy Star says to set the A/C temperature high while you sleep
Energy Star recommended turning up the thermostat while you sleep to save on air-conditioning bills during the summer or if you live in a warm climate, igniting strong feelings on social media from those who like to sleep cool.
While the National Sleep Foundation says that the optimal temp for sleep is between 60-67 degrees, Energy Star recommends keeping your central air thermostat at 78 degrees while you're home. Set it to 85 degrees while you're away from home and 82 degrees while you sleep at night. The Department of Energy estimates you will save 3% of your utility bill for every degree you raise your central air's temperature.
#3: California teens will be able to sleep in a little later
In October, California Governor Gavin Newsom signed a new law pushing back start times at most public middle and high schools. Now high school classes will start no earlier than 8:30 a.m., and middle school classes will start no earlier than 8:00 a.m. Once it goes into effect on July 1, 2022, the law intends to improve attendance and reduce tardiness. Until then, the state's more than three million public middle and high school students face an average start time of 8:07 a.m.
The law's passage follows years-long calls for later start times from sleep experts who say a move like this will reduce lateness, optimize learning, and contribute to the students' overall well-being. A 2014 American Academy of Pediatrics policy statement called American adolescents' insufficient sleep a "public health issue," recommending that schools start no earlier than 8:30 a.m.
A 2017 University of Minnesota study of 9,000 students across five school districts found that those with later start times slept more, reported better mental health outcomes, and used fewer substances such as alcohol and cigarettes. Those are all good reasons why so many parents and experts are advocating for later school start times.
#2: Some Tesla owners take "autopilot" to mean "snooze time"
There's a growing YouTube catalog of videos showing drivers sleeping at the wheel of their self-driving Teslas. Although the company has consistently emphasized that its autopilot feature is only meant as an adjunct to a conscious driver, Tesla owners across America have been caught in the act of snoozing behind the wheel. Tesla says Autopilot is supposed to beep and eventually slow the car to a stop and put on its hazard lights if the driver doesn't keep a hand on the wheel. Yet some Tesla owners are sharing another collection of YouTube videos: tips to fool the system.
#1: Saatva opens our first retail location
We couldn't help but put ourselves at the top of this year's list: If you live in the New York City area or plan to travel here soon, you can now experience Saatva's mattresses for yourself in our brand-new Viewing Room, located at 969 Third Avenue (58th Street) in Manhattan. Renowned interior designer Vicente Wolf designed the 3,300-square-foot space, describing it as "a sensory experience that represents what Saatva stands for."
You can see and try out all our products (mattresses, sheets, pillows, and designer bed frames) at your own pace, in a space accented with Mediterranean colors and natural materials. Besides our trained sleep guides, the Viewing Room offers iPads and information stations set up throughout. "With our new Viewing Room, we've created a beautiful, tranquil oasis for customers that's unlike anything else in the bedroom furnishings market," said Saatva CEO Ron Rudzin.
Keep reading Saatva's blog for more sleep articles in 2020.
Making a few new year's resolutions for 2020? Here's how sleep can help make it easier to meet your goals.