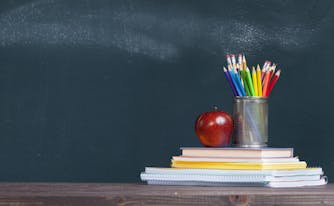 Saatva Offers Discount to Teachers
Teachers deserve to be recognized and appreciated for the work they do to educate and inspire children in and out of the classroom.
To show our thanks, Saatva is proud to offer a year-round discount to teachers. If you have one of the following certifications, we invite you to take $225 off your order of $1,000 or more:
Classroom teachers
Certified Pre-K-12 teachers
Certified teacher aides
Certified teacher assistants
Certified educational assistants
Certified substitute teacher
Teaching intern
Specialized teachers (speech-language pathologists, music, dance, arts, etc.)
College/university professors
Principals
Principal
Headmaster
Superintendent
Assistant principals
Assistant principal
Vice principal
School administrators
School guidance counselors
School social workers
School psychologists
School nurses
Head Start teachers/staff
Librarians/educational media specialists
Occupational therapists
Child development staff for children under the pre-K/kindergarten level
Pupil personnel services
Driver education
Other school employees (school cafeteria, maintenance, office, computer IT staff, etc.)
The discount extends to veterans and active members of the military, first responders (EMTs, paramedics, firefighters, law enforcement officers, and 911 dispatchers), nurses and other healthcare professionals, government employees, and senior citizens. (Note: This discount can't be combined with any other discounts.)
Receiving the discount is simple. During the checkout process on saatva.com, you will be asked to register with ID.me, a safe and secure platform for online identity verification.
You will then be asked to provide documentation that proves you are a teacher.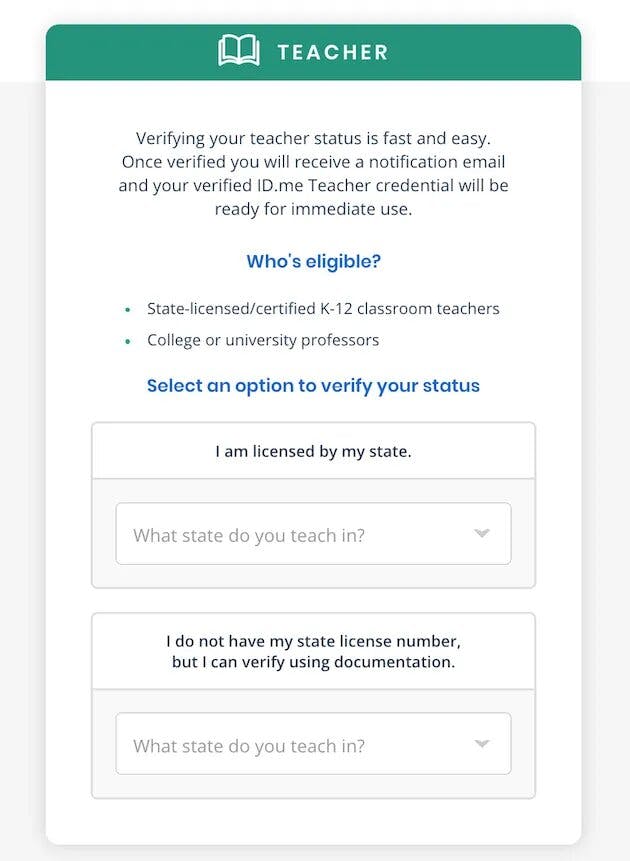 Once you've provided documentation, ID.me will process your request, which may take up to a few minutes depending on what you've shared. If successful, you'll see a message on your screen showing that the process is complete. You'll also get an email letting you know you've been verified. You can now make your purchase on saatva.com.
Take $225 off all Saatva mattresses
Saatva Classic Innerspring
Our flagship luxury mattress is expertly engineered with coil-on-coil construction for durability, a layer of memory foam for enhanced back support, and a cushiony Euro pillow top for extra comfort.
Shop
After you've been verified through ID.me, that's it—you won't have to go through the process again the next time you buy from Saatva or shop from another retailer that uses ID.me.
Not sure which mattress is right for you? Read our ultimate mattress buying guide for tips on finding your mattress match.