Saatva unveils an eco-friendly dorm room bedding bundle for college students
Saatva introduces a dorm-friendly pillow, bedding, and mattress topper bundle. This new bundle, specially created for students, upgrades their sleep comfort, whether they're at home or off-campus.
Saatva, the Smarter Luxury Sleep company, is passionate about delivering quality rest and comfort to sleepers of all ages.
In addition to mattresses for toddlers, tweens, and teens, Saatva has created a dorm room bundle tailored for college freshmen and other students wishing to upgrade their sleep experience. This bundle enhances their "home away from home" with comfortable, quality bedding designed to last. Additionally, Saatva offers an ever-expanding collection of eco-friendly sleep essentials, including sheets, duvet covers, and comforters in two weights for at-home, dormitory, and off-campus living.
"Healthy, quality sleep is essential for growing bodies. That's why Saatva created mattresses for young sleepers that are hypoallergenic, cool, and supportive, to give them a quality sleep experience during the most important developmental period of their lives." Ron Rudzin, CEO, Saatva." — Ron Rudzin, CEO, Saatva 
Saatva's 2022 Dorm Room Bundle for College Students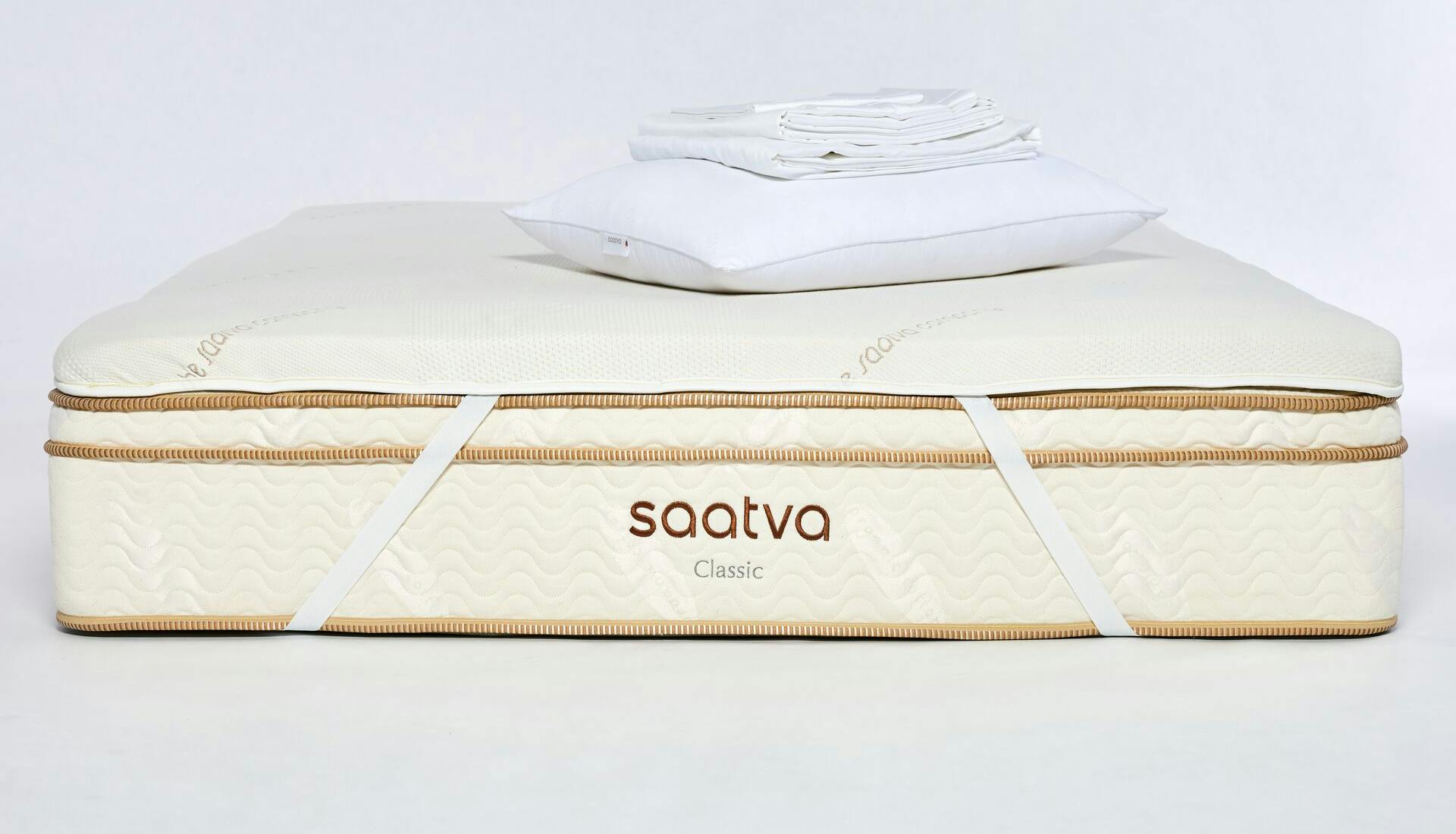 Saatva Back to School Bundle, a trio of items to upgrade their sleep experience in dorm-compatible Twin XL sizes, $445
Upgrade their sleep for the new school year with Saatva's essential bedding bundle. It features crisp, cool percale cotton sheets, a plush and hypoallergenic down alternative pillow, and a foam mattress topper that adds instant comfort to any college-issue mattress. Best of all, this bundle is sized to Twin XL to be compatible with standard dorm room mattresses.
Saatva mattresses for toddlers, children, and teens 
Great school days start with a great night's sleep. Saatva offers a suite of mattresses for children of all ages returning to school this fall. Like all Saatva mattresses, the youth-focused mattresses are manufactured using premium, natural, nontoxic, and eco-friendly materials. 
Saatva's dual-sided organic crib mattress is crafted with two levels of firmness to support every stage of a baby's growth from 0 to 3 years. Perfect for kids entering daycare, its dual-phase, reversible design adapts to the sleep needs of a growing child, with double-firm support for babies on one side and firm support for toddlers on the other. This made-to-order mattress can be purchased with a set of breathable, organic cotton fitted sheets for an extra layer of protection and comfort.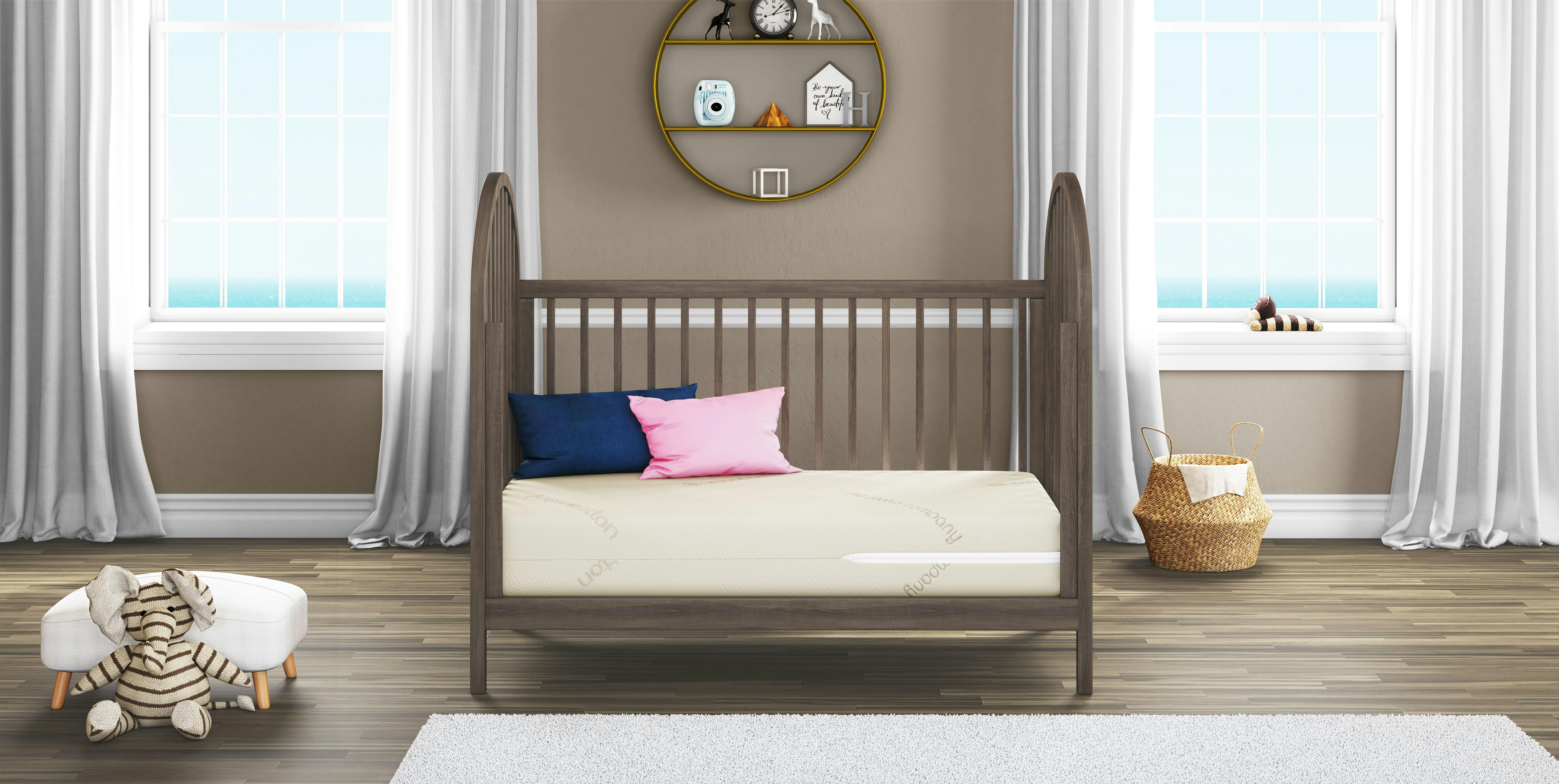 Saatva Crib Mattress, a dual-sided organic and nontoxic crib mattress for little ones, $345
Saatva also handcrafts and delivers a similar experience through its Youth mattress for kids from preschool to grade school. Saatva's dual-sided youth mattress is specifically designed to help kids ages 3 to 12 reach their full potential through great sleep. It is handcrafted with eco-friendly, high-quality materials to provide exceptional comfort and support for growing bodies.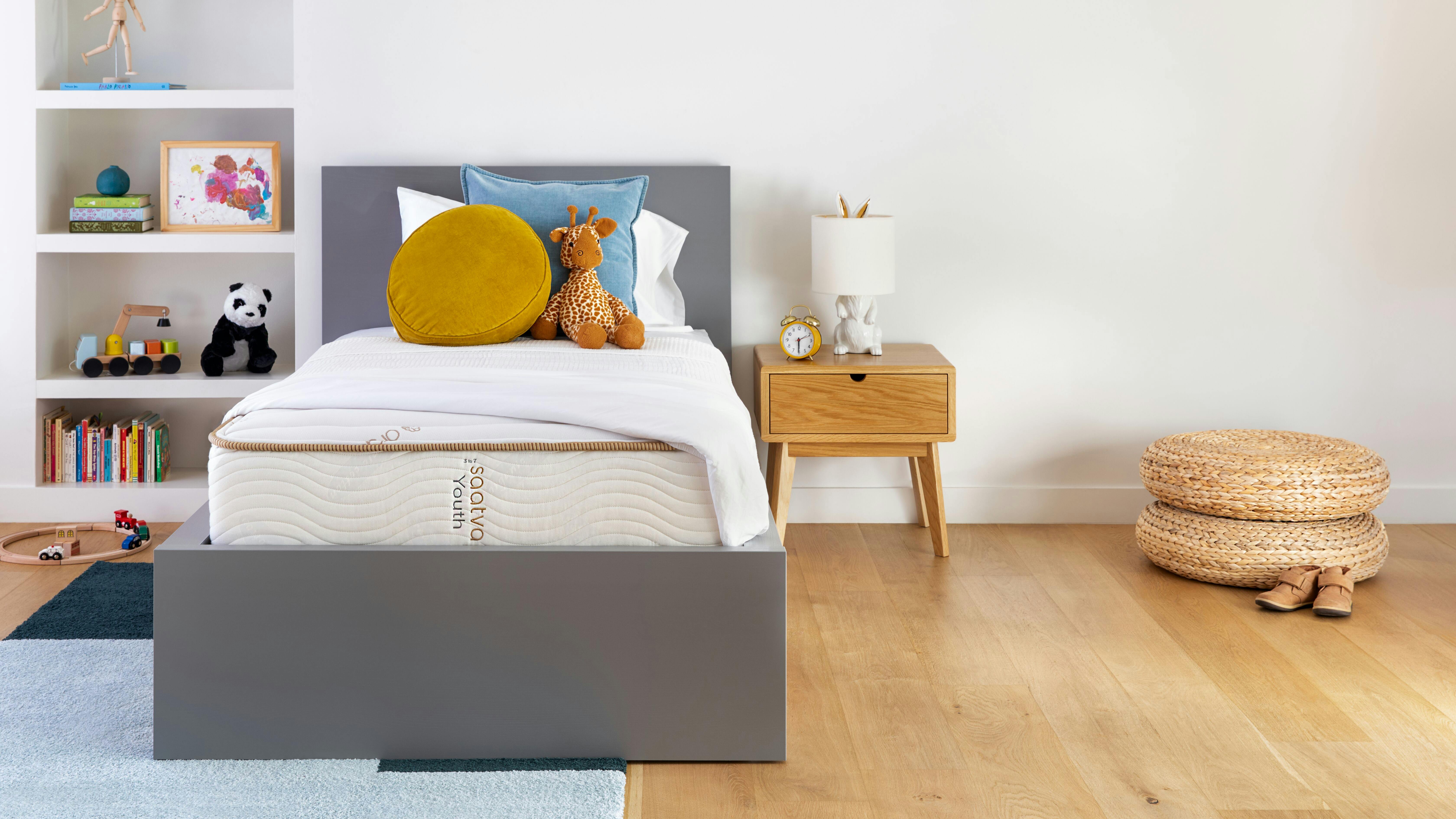 Saatva Youth Mattress,  a versatile innerspring youth mattress designed for growing kids and pre-teens, starts at $749
The Youth Mattress has a cover made with organic cotton that is both hypoallergenic and antimicrobial. The CertiPUR-US® foams inside the mattress are certified to be free of harmful chemicals. It also includes a water-resistant finish and an internal waterproof barrier on both sides to protect the mattress against accidents and spills
The age 3-7 side features firmer foams that offer optimal spinal support for younger children. Its 5-zone support layer is firmer in the center third to ensure proper spinal alignment. The dual-sided coil unit, made with 13.5-gauge coils, is strong and supportive. 
The patented Spinal Zone active wire on the age 8-12 side promotes healthy sleep posture in older children. Its high-density support foam is made with the same high-quality foam Saatva uses in its luxury mattresses. It provides stable, well-balanced support for a rapidly growing body and offers ideal lumbar support for older children.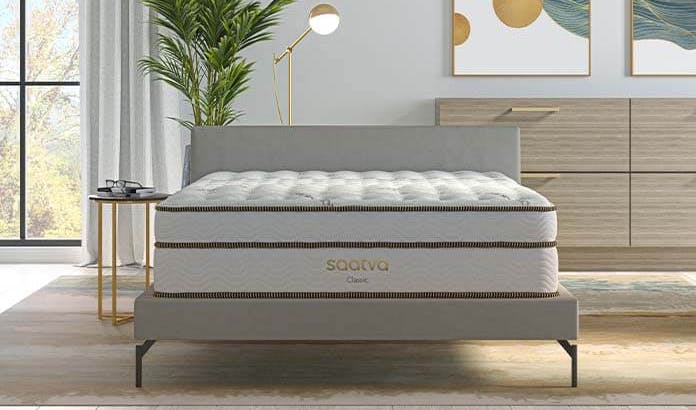 Saatva Classic Innerspring Mattress,  a hybrid mattress that's perfect for teens and off-campus college students. Twin size starts at $912, including complimentary delivery and installation.
For teenagers and college students living off-campus, Saatva's award-winning and best-selling mattress blends the durability and responsive feel of an innerspring with the cushioned comfort of eco-friendly foams and a plush Euro pillow top. Layer by layer, Saatva took the most important design features to create one perfect mattress that comes in two different heights and three comfort levels. Plus, it's chiropractor-approved.
Bedding Essentials for Students 
Saatva also offers a curated selection of top-of-bed products and accessories with its premium bedding collection. The collection includes percale and sateen cotton sheet sets, duvet covers, and shams, plus an all-season down alternative comforter. Layer by layer, Saatva's bedding is built for blissful sleep. 
Saatva's eco-friendly sheets and pillowcases are made from 100% long-staple cotton in a sateen or percale weave. The 300 (sateen) and 200 (percale) thread counts ensure cool, breathable sleep. 
Like their complementary cotton sheet sets, Saatva's duvet cover sets are Fair-Trade Factory™ certified. Sized for smaller spaces, the collections include one pillow sham with each set in dorm-friendly Twin/Twin XL sizes. The duvet's thoughtfully designed zipper closure is hidden to make dressing and undressing the bed easier while creating a sleek, polished look. Internal corner ties in the duvet keep the all-year comforter/duvet insert securely in place. Both collections come in three colors, white, ivory, and grey, which pair perfectly with the existing bedding products.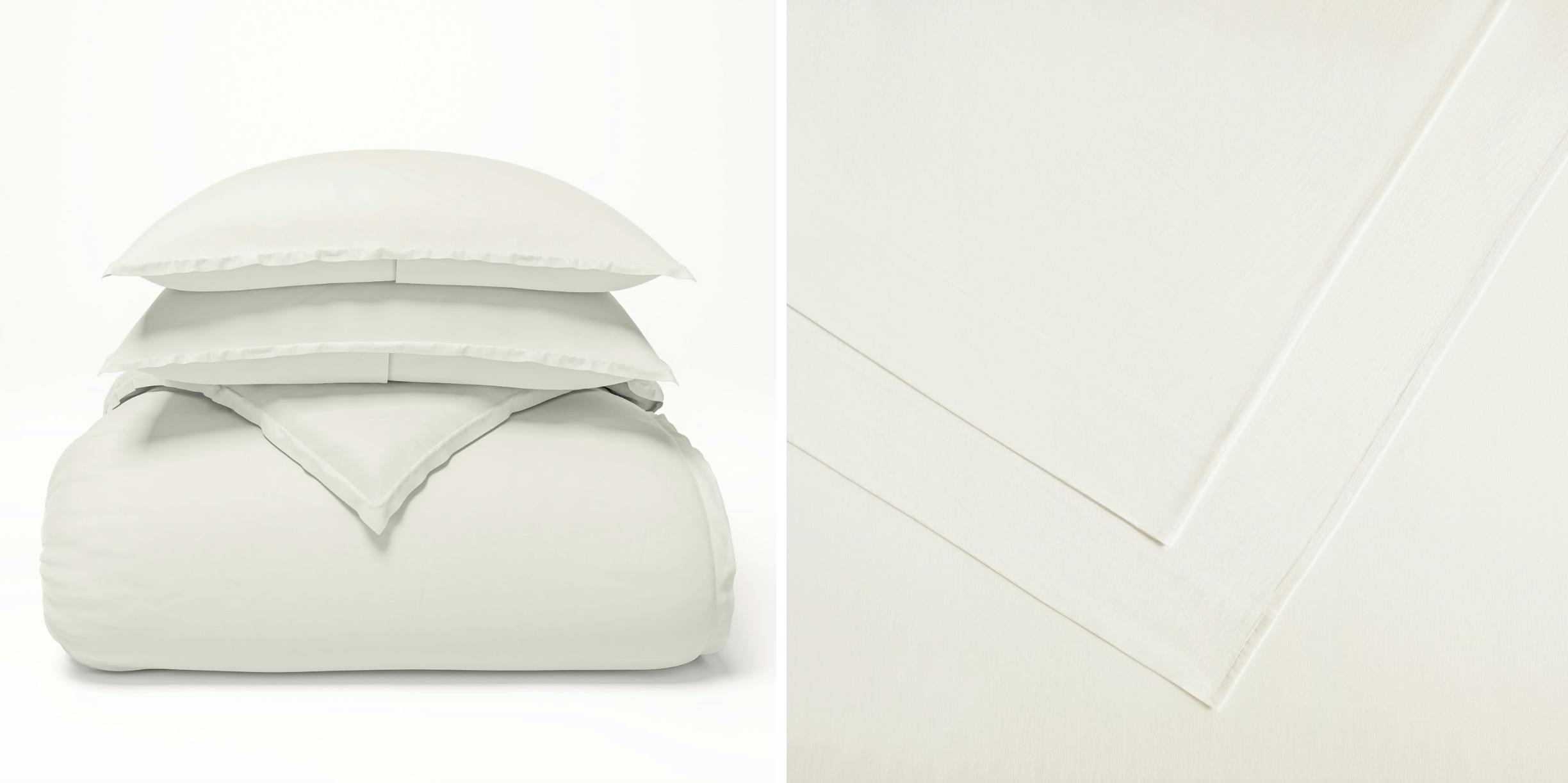 Saatva Organic Percale Duvet Cover Set and Sheet Set add a crisp, cool finish to the bed with a 200 thread count GOTS-certified organic cotton percale weave. The collection starts at $165 for the Twin/Twin XL duvet and $115 for Twin size sheets.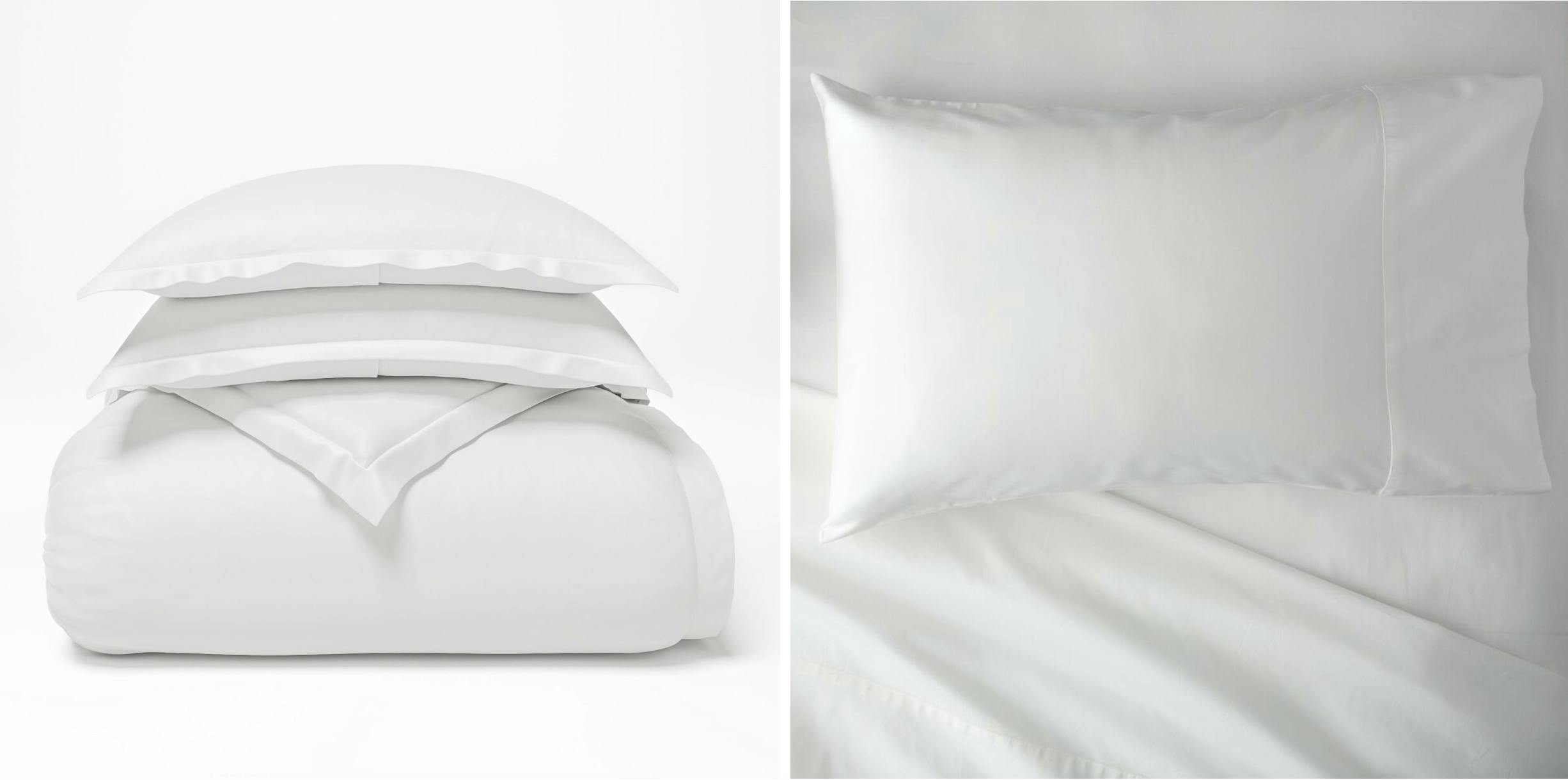 Saatva Organic Sateen Duvet Cover Set and Sheet Set add a silky-soft finish to the bedroom. Its breathable, 300 thread count sateen weave gets softer with every wash. The collection starts at $195 for the Twin/Twin XL duvet and $145 for Twin size sheets.
The all-year comforter is handcrafted using premium, eco-friendly materials, including long-staple, organic cotton, 100% hypoallergenic down alternative, and sustainable lyocell fill that is naturally moisture-wicking. Its all-season versatility makes it perfect to use throughout the school year.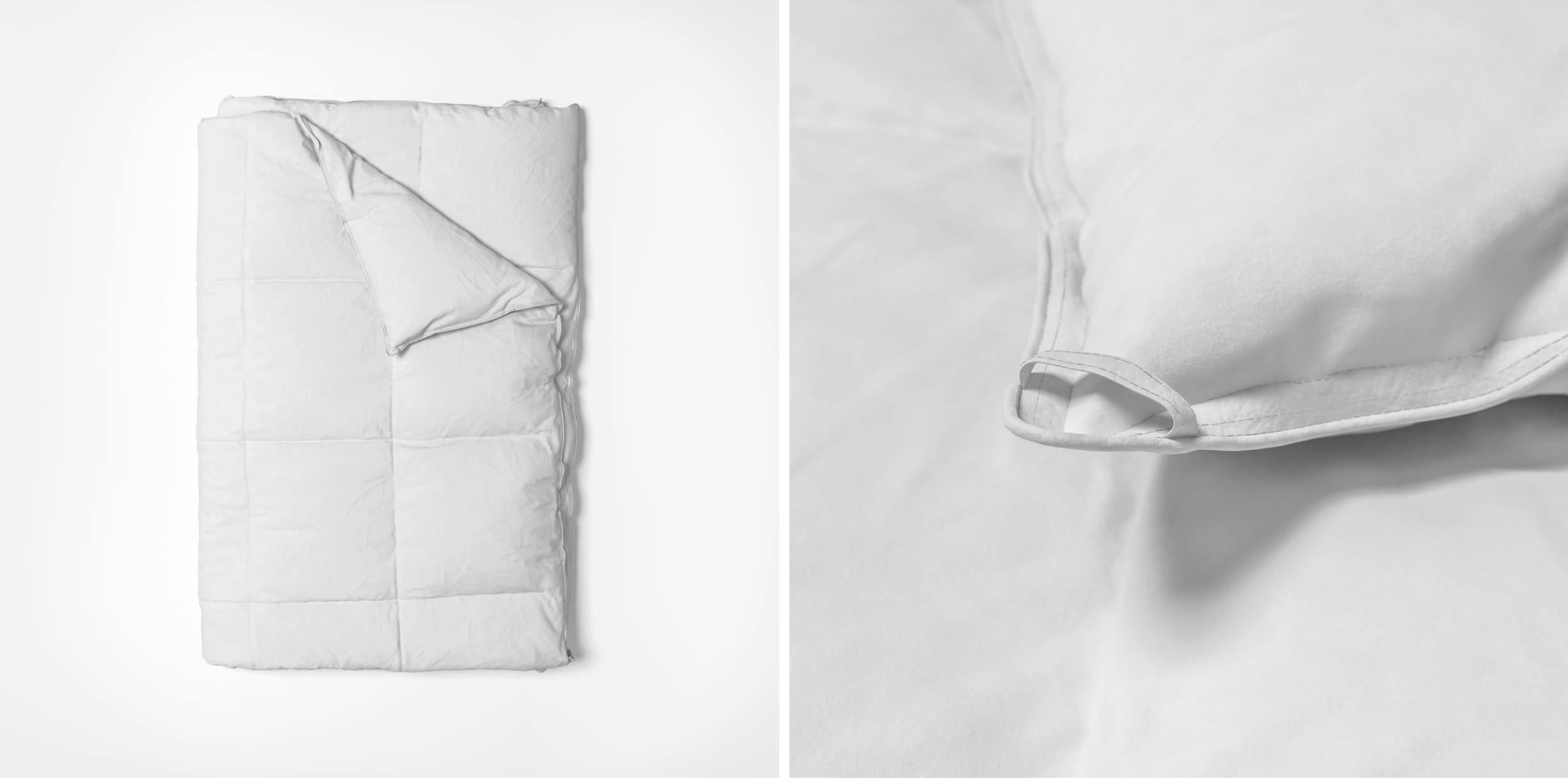 Saatva All-Year Down Alternative Comforter, a cloud-like and breathable comforter/duvet insert for all seasons. The comforter starts at $225 in the Twin/Twin XL size. 
Discover Saatva's curated collection of mattresses and bedding specifically designed for growing bodies, exclusively in their Viewing Rooms located in six major college cities nationwide and on saatva.com.
Check out these related reads on the Sleep Enlightened Blog
To receive the press kit please contact:
Shari Ajayi - Senior Public Relations Manager
For media inquiries or image requests, contact Shari Ajayi at press@saatva.com
For influencer relations and social media partnerships, sign up here
For other inquiries, please contact us at info@saatva.com