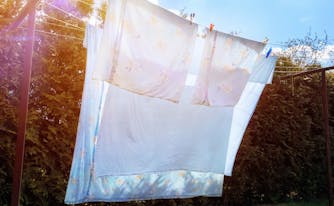 Best Tips for Keeping Your Bedroom Germ-Free
It's hard not to be overwhelmed by—and lose sleep over—the continuous stream of coronavirus news. But a good night's sleep is key for your physical and mental well-being. To help ease some of the anxiety you may be experiencing right now, we've put together a list of our best tips for managing nighttime stress and keeping your bedroom germ-free.
Have a question you don't see addressed here? Send us an email at sleepenlightened@saatva.com.