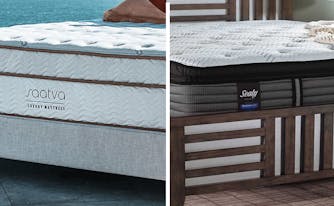 Saatva vs. Sealy Posturepedic: A Point-by-Point Comparison
The classic innerspring mattress dominates the sleep market, and for good reason. It has the springy, responsive quality that, for many people, is what a mattress should feel like. Today's versions of this traditional style are also souped up with the latest mattress technology, including memory foam, cooling gel, and pillow top layers to accommodate a wide variety of sleep preferences. That means there's something for everyone—but along with those options comes the potential for confusion. How are you supposed to decide which innerspring mattress is best for you?
Here, we break down the key differences between two popular innerspring mattresses: the Saatva Classic innerspring and the Sealy Posturepedic Premium Response.

Comfort
Comfort is a tricky thing. What feels good to one person may not feel all that great to another. Most manufacturers place their "comfort levels" on a numerical scale, with 1 being the softest and 10 the firmest—though it's important to note that no two manufacturers' scales are exactly the same. Overall, what makes one innerspring mattress more comfortable than another is a function of the type of springs, how they are arranged, and the materials and construction of other layers in the mattress.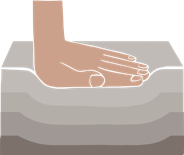 Do I have a choice of comfort levels?
Saatva: Yes (plush firm, luxury firm, and firm)
Sealy: Yes (plush, cushion firm, and ultra firm)
The bottom line: Saatva and Sealy both offer a choice of three comfort levels, from soft (3-4 on the comfort scale) to medium (5-7) to firm (8 or above). That's important, because the more comfort levels you have to choose from, the better the chance of finding your perfect innerspring mattress match. Need some help deciding the right comfort level for you? Here's how to choose based on your sleep style and body type.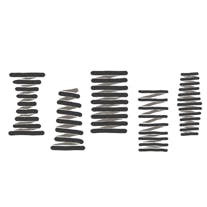 What kind of springs are in the mattress?
Saatva: A "coil on coil" system, consisting of a steel coil support base, plus a second unit of individually wrapped comfort coils
Sealy: Response Pro HD encased coil system
The bottom line: The most important feature when it comes to the performance of an innerspring mattress is, well, the springs. The Saatva Classic is made with "coil on coil" construction. A steel coil support base, made with tempered, recycled steel, provides durability and resistance to sagging. A second layer of individually wrapped coils in the top portion of the mattress adds contouring ability and reduces motion transfer (so one bed partner isn't jostled when the other shifts position or gets up during the night). The top layer of coils is encased in foam for increased edge support, better durability, and more sleep surface.
The Sealy Posturepedic Premium Response innerspring mattress also features foam-encased coils that provide targeted support and minimize motion transfer. The biggest difference between the two brands is that the Sealy mattress contains only a single layer of coils.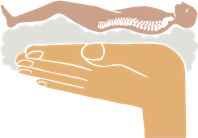 What kind of lumbar support does the mattress have?
Saatva Classic: Lumbar Zone® Pocketed Coils, Lumbar Zone® Active Spinal Wire and Lumbar Zone® Quilting for targeted back support
Sealy: A ½-inch layer of memory foam in the lumbar region
The bottom line: Both mattresses offer extra lumbar support in the center third of the mattress, where most people's body weight is concentrated. (Here's how to find the best mattress for back pain.)

What kind of pillow top does the mattress have?
Saatva: Euro pillow top
Sealy: Euro pillow top
The bottom line: Both the Saatva Classic and Sealy Posturepedic Premium Response mattresses have Euro pillow tops. A feature of premium innerspring mattresses, Euro pillow tops are constructed differently from conventional pillow tops. Unlike a conventional pillow top, which is sewn onto the top surface of the mattress, the padding of a Euro pillow top is inserted underneath the mattress cover, flush with the mattress edges. That creates a cleaner look and a more durable pillow top that won't shift around or lose its shape.

Quality
You're going to be spending a lot of time—and money—on your mattress, so you want one that's built to last. Beyond mere comfort, you'll need to consider the factors that affect mattress quality and longevity, such as coil thickness, edge support technology, and eco-friendly materials.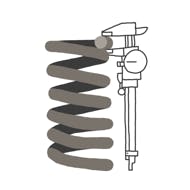 What is the coil gauge?
Saatva: 13 gauge in the support layer of coils, 14.5 gauge in the top layer of coils
Sealy: 15 gauge
The bottom line: Coils come in different thicknesses, known as gauge. The higher the gauge number, the thinner and more flexible the coil. The lower the number, the thicker and more supportive. A premium mattress should have a coil gauge between 12 and 15. Saatva's base layer of coils is made of sturdy tempered steel for durability; the individually wrapped comfort coils are thinner and more flexible so they can respond and contour. Sealy's single coil unit is made with thinner-gauge steel.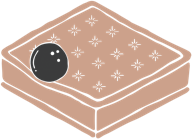 What kind of edge support does the mattress have?
Saatva: Foam-encased coils
Sealy: Coil border
The bottom line: Edge support makes it possible to sit or lie on the edge of the bed without the mattress collapsing. Saatva and Sealy approach edge support in different ways. In the Saatva Classic mattress, the upper comfort coils are encased in a foam border for solid edge support. Sealy uses a flexible coil border around the perimeter of the mattress.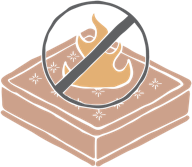 What is the flame retardant made of?
Saatva: Natural plant-based thistle
Sealy: FlameGuard Fiber
The bottom line: All mattresses are required by law to have a flame retardant, but some manufacturers use chemicals in their fire barrier. The Saatva Classic's fire barrier is made from all-natural material, chiefly wood pulp, and is free of harmful chemicals. Sealy uses FlameGuard Fiber, a silk/wool blend in combination with Rayon-based fibers, to form a nontoxic fire barrier.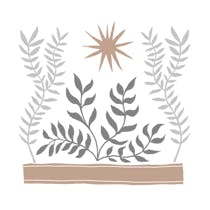 Is the mattress cover organic?
Saatva: Yes
Sealy: No
The bottom line: The Saatva Classic innerspring mattress is covered in 100% organic cotton treated with Guardin®, a plant-based antimicrobial that inhibits bacteria and prolongs the life of the fabric. (Learn more about why natural, breathable organic cotton is a healthy choice for you and for the environment.) Sealy's SupremeLoft™ Cover is a stretch knit fabric with proprietary moisture-wicking and antibacterial technology. It is not organic.

Value
When you're buying a new mattress, cost is often one of the biggest factors. But to determine whether you're truly getting the most for your money, look beyond what's printed on the price tag to value-adds such as comfort guarantees, delivery policies, warranty terms, and customer service.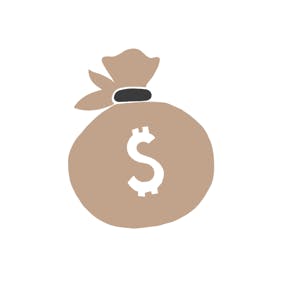 How much does the mattress cost?
Saatva: $1,695 (queen)
Sealy: The manufacturer's suggested price for a queen Premium Response mattress starts at $1,499, but prices vary by retailer
The bottom line: With the Saatva Classic innerspring mattress, you'll always know exactly what the price is because the mattress is sold exclusively online, direct from the manufacturer to you. The direct-to-consumer business model eliminates store overhead and inventory costs, which means those savings can be passed on to consumers in the form of lower prices. Sealy sells its mattresses through third-party retailers, so prices vary widely depending on where the customer makes the purchase. (Learn more about the pros and cons of buying a mattress online.)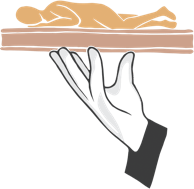 How is the mattress delivered?
Saatva: Free white glove delivery, which includes delivery and setup of the mattress and free removal of your old mattress
Sealy: Varies by retailer
The bottom line: Saatva's free white-glove delivery policy comes standard with every mattress the company sells. A Sealy retailer may charge for delivery, as well as removal of old bedding. For example, Costco, which sells Sealy mattresses, charges a mattress removal fee of $79.99.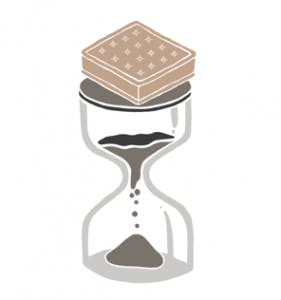 How long is the risk-free trial period?
Saatva: 365 days
Sealy: Varies by retailer
The bottom line: All mattresses have a break-in period. With the Saatva Classic innerspring mattress, you get 365 days to try the mattress at home and see if it's right for you. If you are not fully satisfied, you can exchange the mattress or return it for a full refund, less a $99 processing fee. With Sealy, it depends on where you buy the Posturepedic Premium Response mattress. Each retailer, whether an online outlet or a physical store, will have a different free trial and return policy. Most in-store retailers don't offer pickup for returned mattresses—you'll have to bring the mattress back to the store yourself. One Sealy retailer, Home Depot, only allows returns within the first 30 days.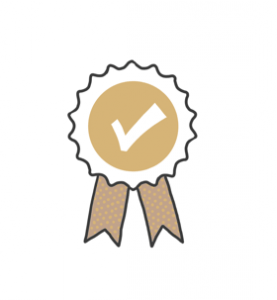 How long is the warranty?
Saatva: Lifetime warranty
Sealy: 10 years
The bottom line: The Saatva Classic innerspring mattress carries a lifetime warranty. The warranty works like this: If a mattress is deemed defective during the first two years, Saatva will replace it with a brand new mattress, free of any charges. Starting in year three and for as long as you own your mattress, Saatva will repair and re-cover your mattress. You will be responsible only for a $149 processing fee. For some Sealy mattress models, owners may have to pay a deductible to get it repaired or replaced. Other models may not have a deductible, but in either case, owners are responsible for any processing fees and inspection costs.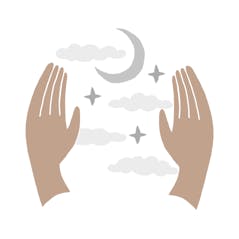 What about customer support?
Saatva: Noncommissioned sleep guides are available in Saatva's New York operations center to answer questions 24 hours a day, 365 days a year.
Sealy: Sealy representatives are available Monday to Friday during business hours.
The bottom line: Concierge service is the Saatva standard, with helpful representatives at the other end of the line any time of the day or night.
See How Our Bestselling Innerspring Mattress Can Improve Your Sleep
Saatva Classic Innerspring
Our flagship luxury mattress is expertly engineered with coil-on-coil construction for durability, a layer of memory foam for enhanced back support, and a cushiony Euro pillow top for extra comfort.
Shop
Still haven't made up your mind? Read our reviews. Ready to buy a mattress? Head on over to saatva.com now.