Every mattress is required by law to have a flame retardant, but some are safer for your health than others. How can you tell whether or not your mattress flame retardant is harmful?
Here, we take a look under the covers and explain everything you need to know about flame retardants.
Common flame retardants
According to the National Institute of Environmental Health Sciences (NIEHS), flame retardants are chemicals that are applied to materials to prevent the start or slow the growth of fire.
The most common chemical flame retardants on the market include:
Brominated flame retardants
Polybrominated diphenyl ethers (PBDEs)
Tetrabromobisphenol A (TBBPA)
They work by forming a protective layer on the outside of an object, keeping it from burning quickly. Once fire hits these flame retardants, it will burn slower and decrease the flame's intensity. These chemical flame retardants are commonly found in household products like mattresses, furniture, electronics, and home insulation.
Do all mattresses have a flame retardant?
Yes. In 2007, the U.S. Consumer Product Safety Commission (CPSC) issued new federal guidelines to ensure mattresses are able to withstand the required 30 minutes of exposure to an open flame.
That said, mattress manufacturers aren't required to disclose any of the flame-retardant chemicals they use-and harmful chemicals are often still used in mattresses made overseas.
One way to eliminate some of the guesswork is by buying an American-made mattress. In addition to the United States' high safety and flammability standards, mattresses made in the United States are subject to strict regulations that prohibit the use of harmful or toxic chemicals in the production process.
Health risks associated with flame retardants
Some chemical flame retardants can make you sick, while others have been proven to cause birth defects.
The long-term effects of exposure to chemical flame retardants can include:
Decreased fertility
Cancer
Lower immune system
Thyroid and endocrine disruption
Neurological dysfunction
Negative effects on both fetal and child development
Because of the negative impacts of flame retardants, especially on children, it's best to avoid some of the common chemical flame retardants whenever possible.
Chemical flame retardants to avoid
Not all chemicals used as flame retardants are a cause for concern, but there are a few you should watch out for. Some of these harmful chemical fire retardants include:
Boric acid
Polybrominated diphenyl ethers (PBDEs)
Antimony tri-oxide
Boric acid
Boric acid is a water-soluble chemical, which means it can absorb into your skin while you're sleeping. This chemical is often used as a pesticide and can have long-term health effects on your kidneys, fertility, and cardiovascular health.
Polybrominated diphenyl ethers (PBDEs)
Polybrominated diphenyl ethers (PBDEs) were some of the first fire-resistant chemicals to be used in mattresses and other furniture, but they were banned in the United States in 2005.
PBDEs were primarily used in the foam portion of a mattress and can be extremely dangerous. According to the U.S. Environmental Protection Agency (EPA), PBDEs are linked to thyroid disruption and neuro-developmental toxicity in rats and mice-and traces of PBDEs have also been found in human tissue, blood, and breast milk.
Because of the United States' high safety standards for mattresses and furniture, you don't need to worry about PBDEs in newly produced mattresses. However, you should be careful if you're getting a second-hand mattress or mattress topper.
Antimony tri-oxide
Much like boric acid, antimony trioxide is another water-soluble chemical that can absorb into your skin throughout the night. However, it can also become airborne with mattress use. The EPA labels this chemical as toxic.
It's widely believed to be a carcinogen, and long-term exposures can lead to Adam-Stokes syndrome, a condition where you suddenly feel faint and can lose consciousness.
Safe mattress flame retardant options
Many manufacturers use blends made of natural materials like organic wool, natural latex, and organic cotton mixed with manmade fibers including rayon and polyester.
These are all safer options for your health and are widely considered to be more eco-friendly. Getting a natural mattress made of these materials can help keep you safe throughout the night and cut down on toxic chemicals in the air.
Wool
Wool is a great and naturally fire-resistant material commonly found in mattresses today. Wool can hold up to 30% of its total weight in moisture, meaning it takes longer to ignite. It tends to burn slowly and smolder as opposed to igniting quickly.
Additionally, wool is a very comfortable material to sleep on because of how breathable it is. It will keep you cool at night and offer a higher level of firmness, which is perfect for back or side sleepers.
Natural thistle
Plant-based thistle is a natural, eco-friendly, and safe flame retardant. Natural thistle is a plant-based fiber made mainly from wood pulp.
When used in a fire barrier, natural thistle is usually bonded with a small amount of polyester. It's untreated with harmful chemicals, making it a good option if you have chemical sensitivities or are looking for a more natural mattress.
Rayon
Inherent rayon is another safe flame-retardant material. Rayon is regenerated cellulose fiber bonded to silica. It's not 100% natural or eco-friendly, but it's still free of harmful chemicals. It's also generally more cost-effective than wool.
Latex
Natural latex is a great option for a safe fire retardant mattress. Natural latex is sourced directly from rubber trees and offers its own fire resistance. It's usually paired with a natural flame retardant material, like wool.
However, you should also be aware that some latex mattresses will utilize chemical fire retardants-especially synthetic latex blends. It's always best to double-check the label of the latex mattress you intend to purchase.
Natural latex mattresses are soft and plush, with a feel that's somewhere between a memory foam mattress and an innerspring mattress. If you want something on the soft to medium-firm level, a latex mattress might be right for you.
Organic cotton
Mattresses made with organic cotton typically have a safe flame retardant in them. Organic cotton is one of the most common fillings for organic mattresses, as well as other furniture like sofas and couch cushions.
Organic cotton mattresses come in a variety of firmness levels and tend to last a long time while still offering a nontoxic and natural fire retardant.
These Saatva mattresses contain nontoxic flame retardants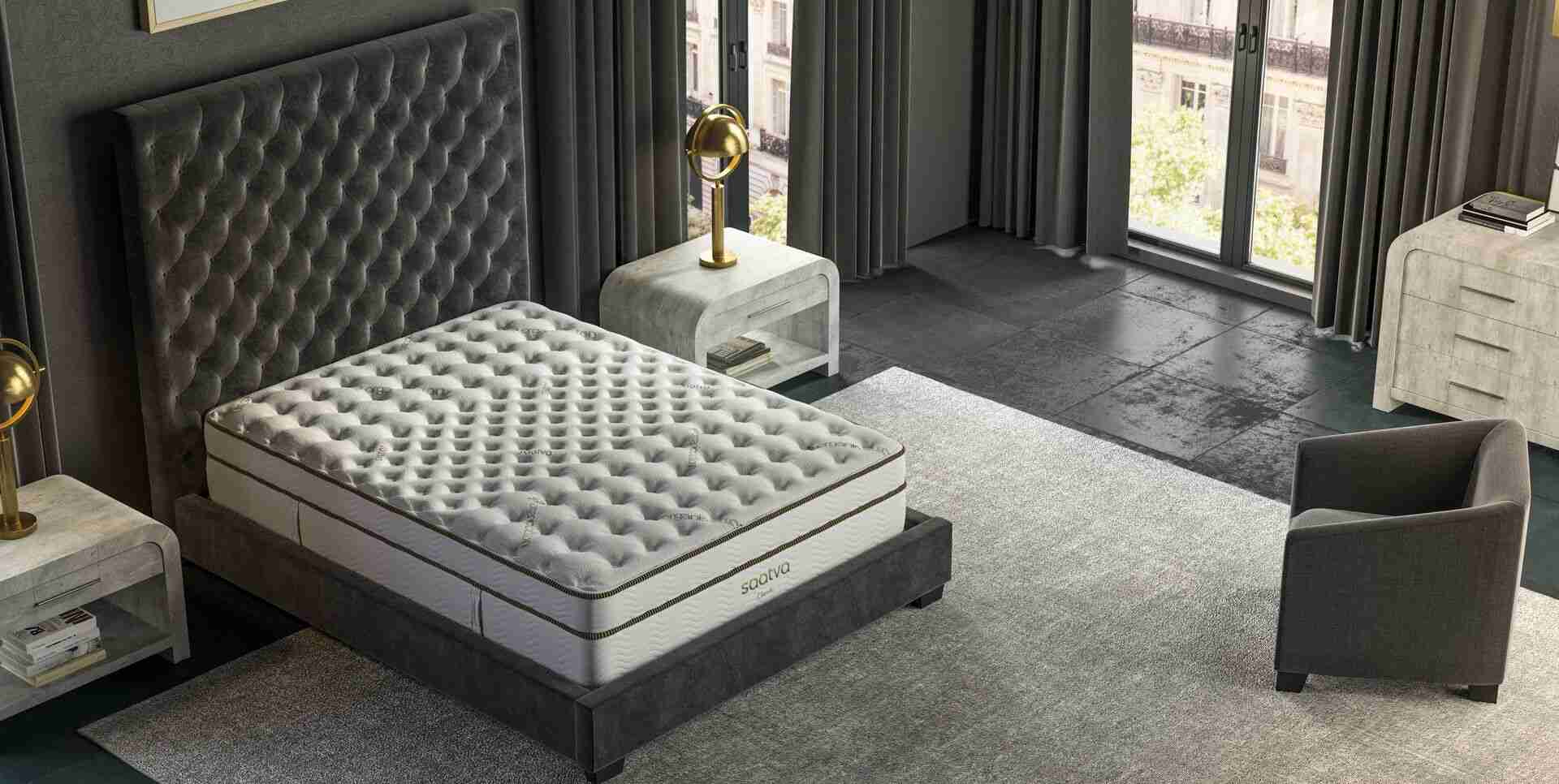 Our flagship luxury mattress is expertly engineered with coil-on-coil construction for durability, a layer of memory foam for enhanced back support, and a cushiony Euro pillow top for extra comfort.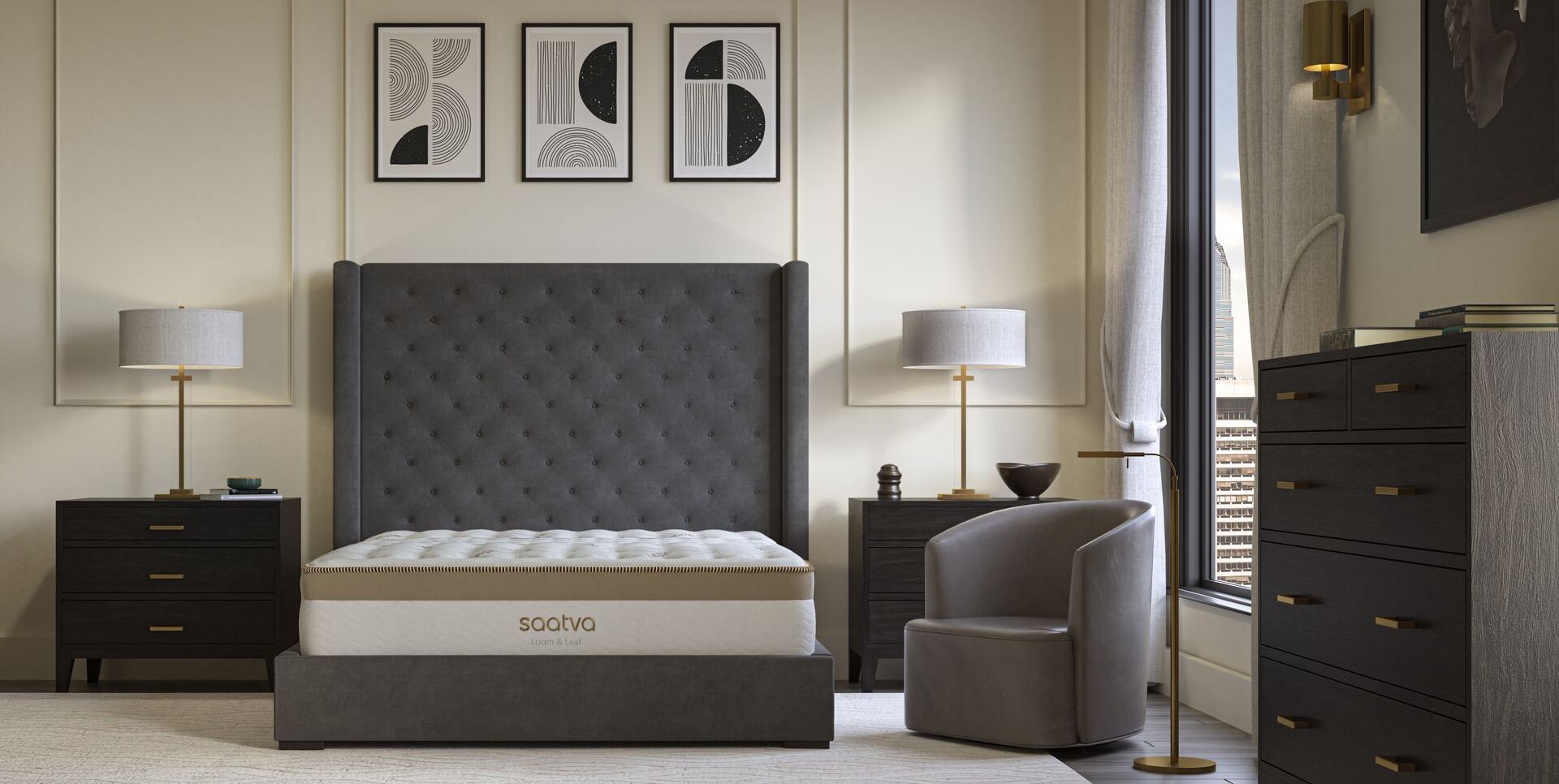 Premium memory foam, handcrafted in the U.S. with eco-friendly materials. Breathable organic cotton, cooling spinal gel, and layers of high-density support foam assure a cool, comfortable night's sleep.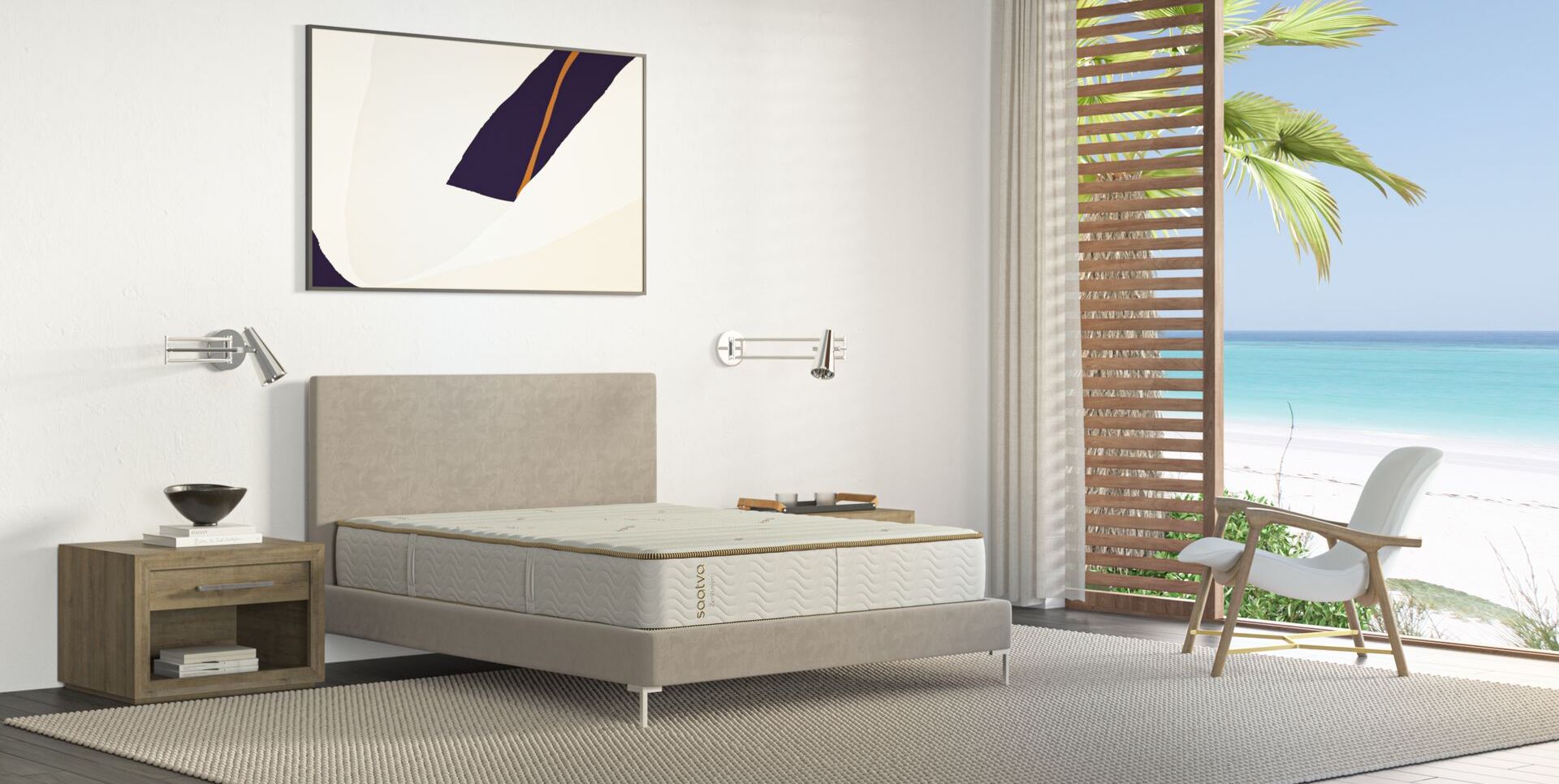 Natural latex responds to every curve for pressure-free support and responsive comfort. Natural latex is supple, resilient, and durable, for the ultimate in elevated sleep. (It's naturally hypoallergenic too.)
Frequently asked questions
Get answers to your most common questions about flame retardants below.
Do all mattresses have flame retardants?
Yes. In 2007, the U.S. Consumer Product Safety Commission (CPSC) issued new federal guidelines to ensure mattresses are able to withstand the required 30 minutes of exposure to an open flame.
How do I avoid harmful mattress flame retardants?
The best way to avoid harmful mattress flame retardants is to shop USA-made mattress brands and avoid buying a secondhand mattress if you can.
Mattress manufacturers aren't required to disclose any of the flame-retardant chemicals they use-and harmful chemicals are often still used in mattresses made overseas.
Additionally, the United States started banning toxic flame retardants in 2005. Because that's still fairly recent, it's possible that some secondhand mattresses will still use the banned chemical flame retardants. (Here's why you should avoid fiberglass as a flame retardant.)
Are all mattress flame retardants toxic?
No, not all mattress flame retardants will be toxic. You can look for wool mattresses, cotton mattresses, or latex mattresses. They all have a layer of natural flame resistance and don't need synthetic chemical flame retardants.
How can I avoid off-gassing and other toxic chemicals in mattresses?
Off-gassing is the process that causes toxic chemicals to enter the air when a mattress is used. The best way to avoid this process is by sleeping on an organic mattress. An organic mattress won't release toxic chemicals because it's made with natural materials that have their own flame resistance.
Check out Saatva's mattress options
The mattress industry is full of different options when it comes to buying a new bed. Saatva has a large selection of naturally flame-retardant mattresses like our
Saatva Classic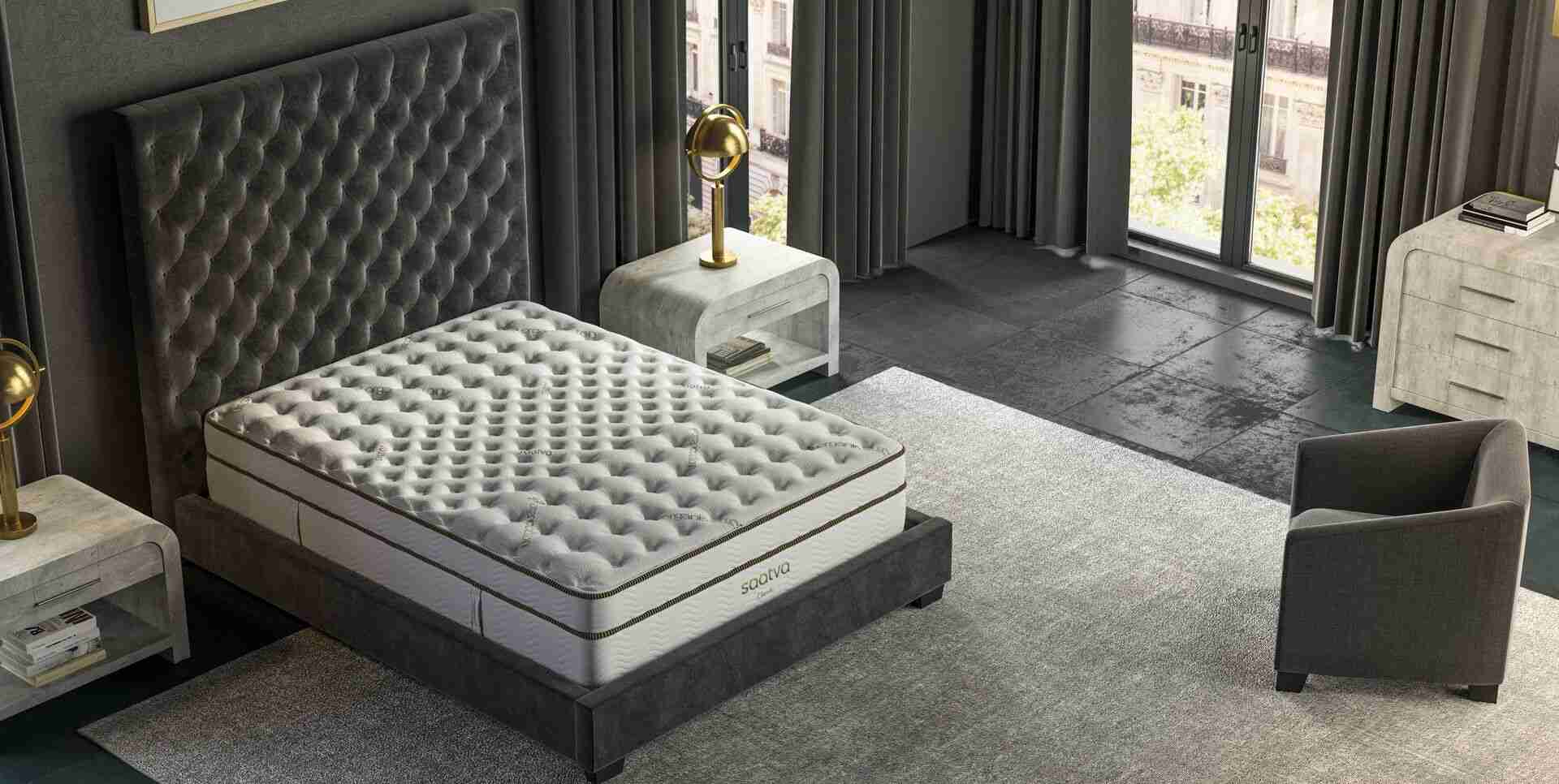 Saatva Classic
America's best-selling online luxury innerspring

and
Loom & Leaf Memory Foam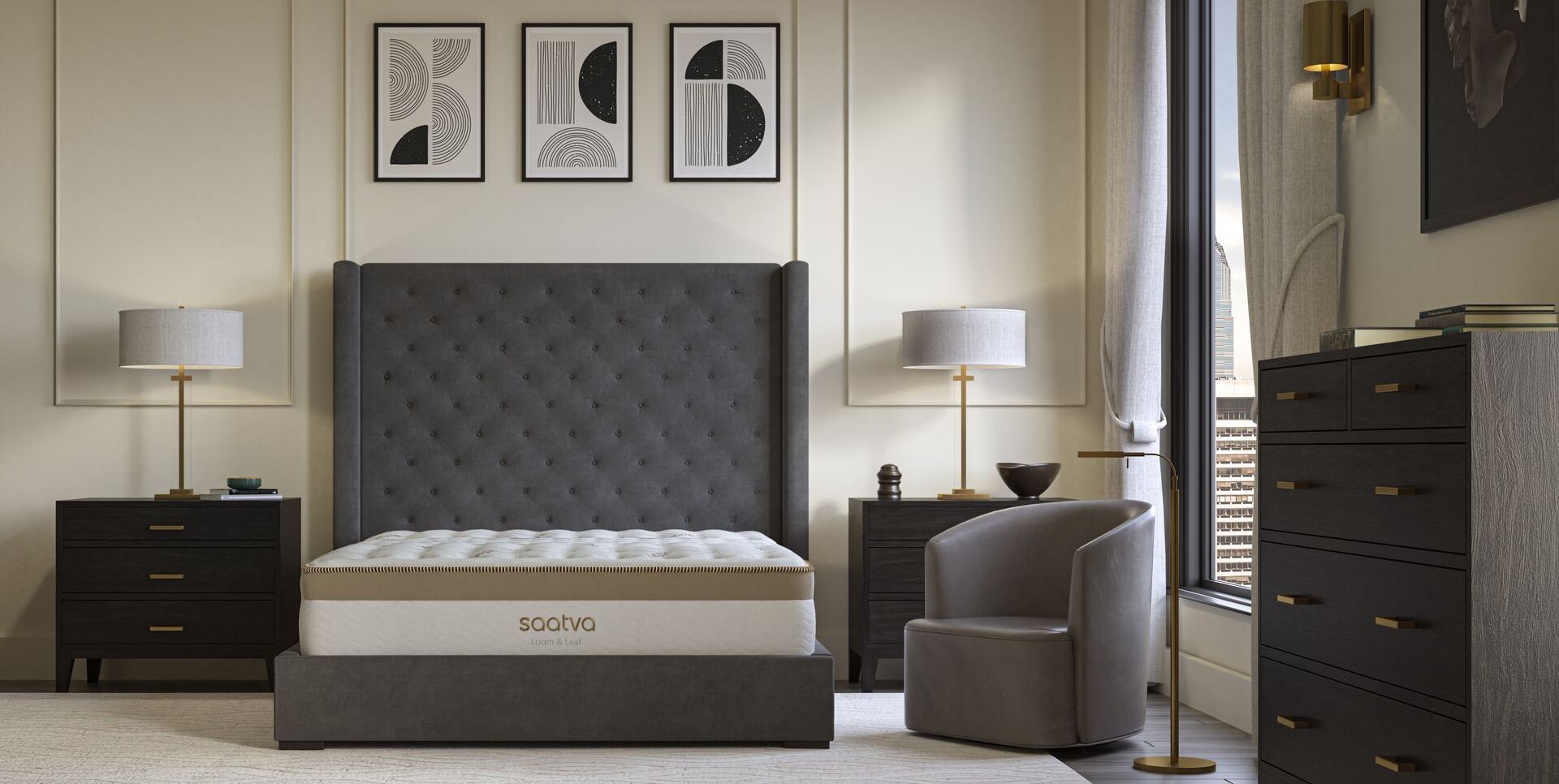 Loom and Leaf
Our ultra-premium 5-lb memory foam mattress for a body-hugging feel
mattresses, which have a natural thistle fire barrier, and our Zenhaven Latex mattress, which uses wool.
Take advantage of our 365-night sleep trial and industry-leading warranty and get a new mattress from Saatva today.