Memorial Day—May 29, 2023—marks the official start of summer. Chances are, you'll hit the beach for some fun in the sun or head to a BBQ to celebrate the season with hot dogs and beer. You'll probably do some shopping over the holiday weekend too. That's because Memorial Day is one of the best times of year to find discounts on everything from electronics to home appliances to, you guessed it, mattresses.
The right mattress can go a long way toward ensuring you're able to get a good night's sleep. If your current mattress has worn out its welcome, consider buying a new one over Memorial Day weekend when you can snag one at a discount. Not sure which one is right for you or how to tell whether you're getting a good deal?
Below, we've rounded up the best Memorial Day mattress sales along with answers to your most common questions so you can find the best bed for your money this holiday weekend. Cheers to summer—and good sleep!
Best Memorial Day mattress sales of 2023
Most mattress brands are offering Memorial Day mattress deals this year, Saatva included. So check out our current sale offerings to see how you can save on a Saatva mattress right now. And below are some of the Saatva mattress types you can find on sale for Memorial Day.
Innerspring mattress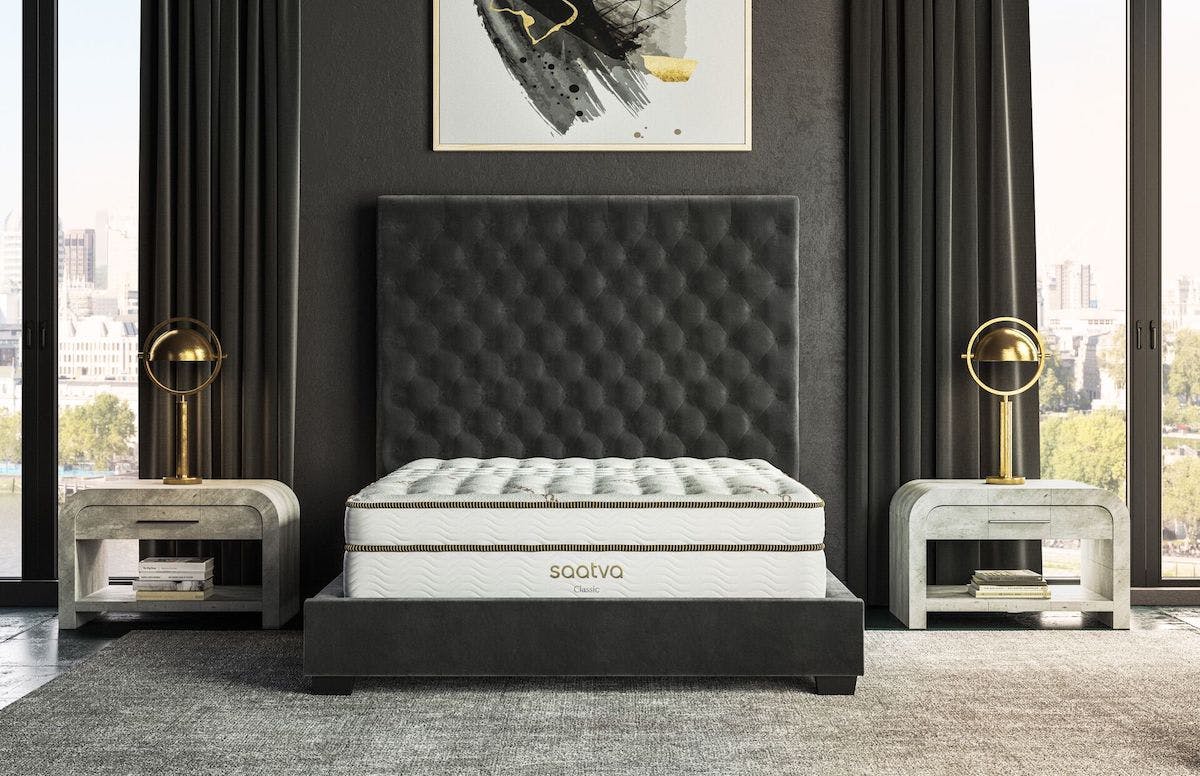 The
Memory foam mattress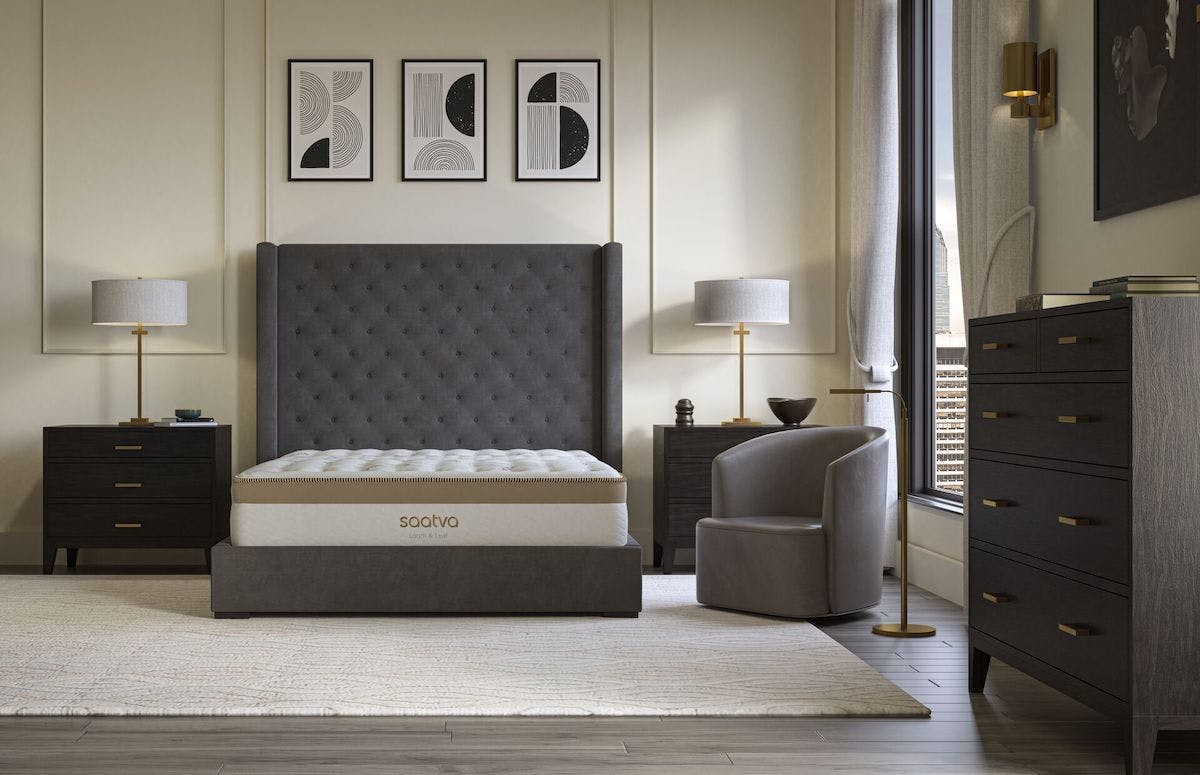 Our
Memory foam hybrid mattress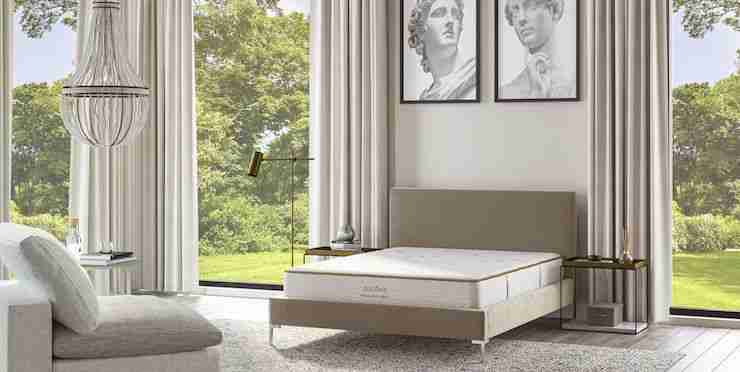 Our
Latex mattress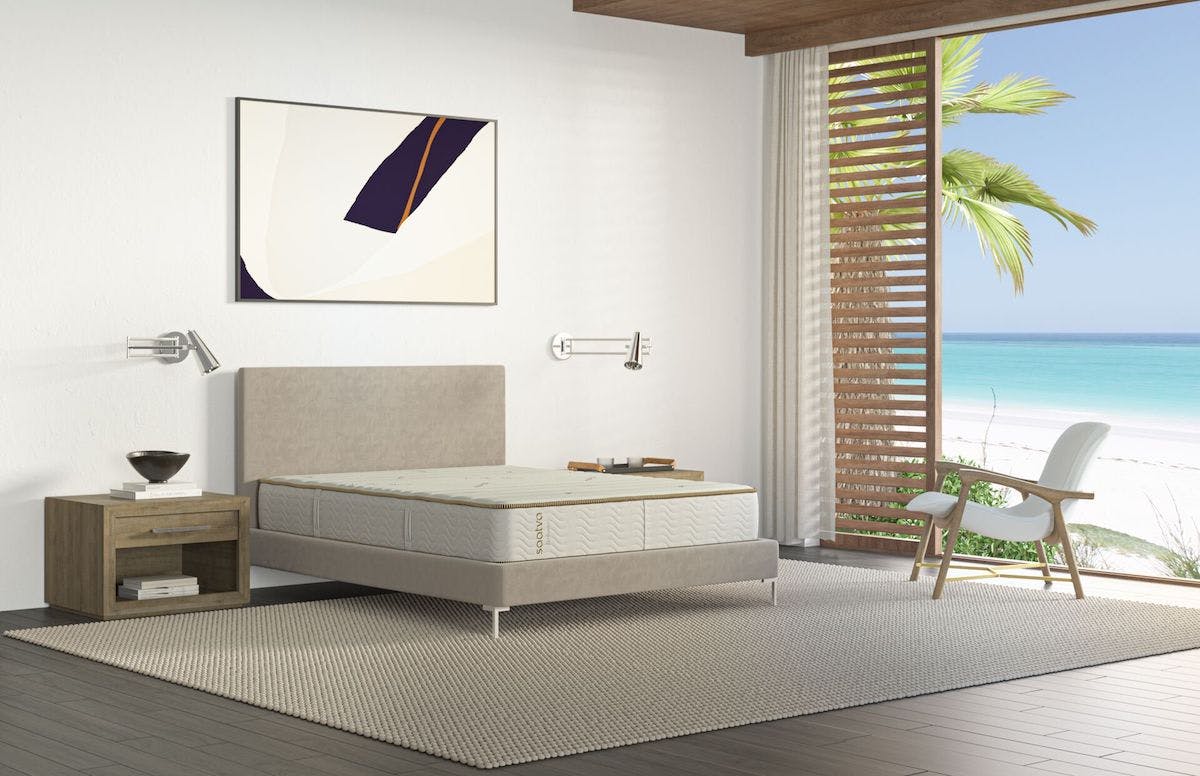 Our
Latex hybrid mattress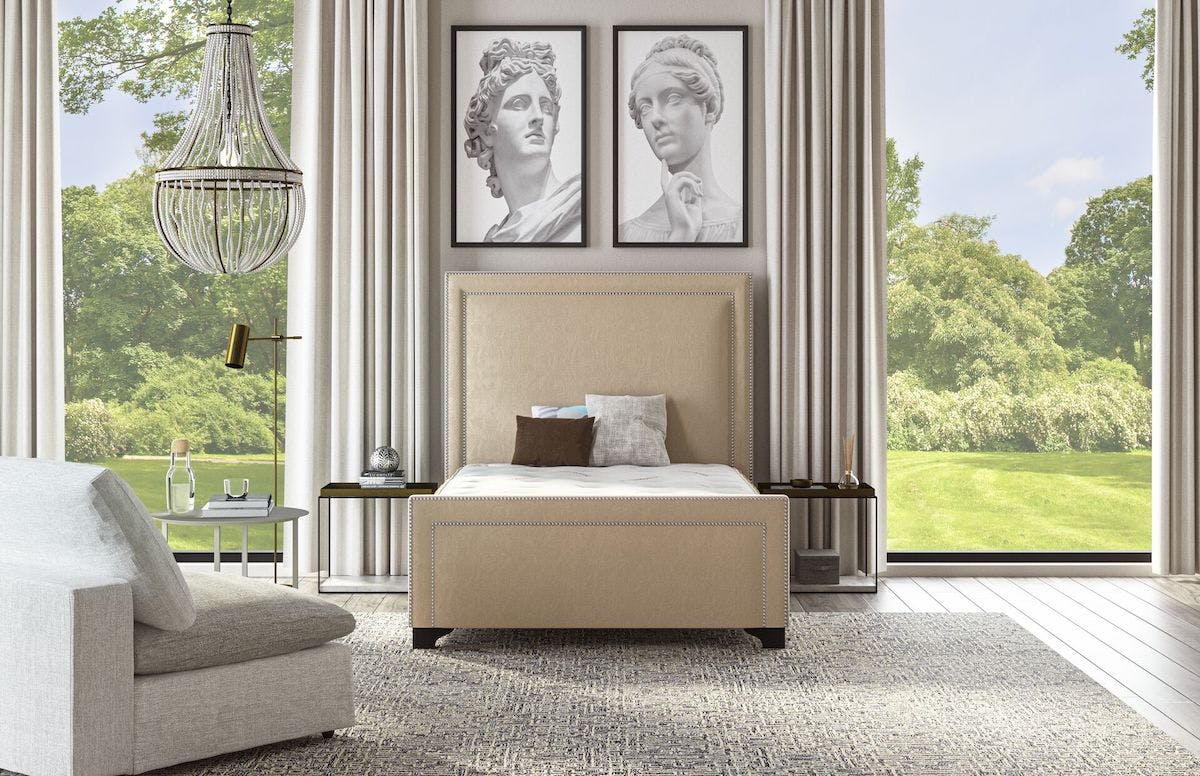 Our
Adjustable firmness mattress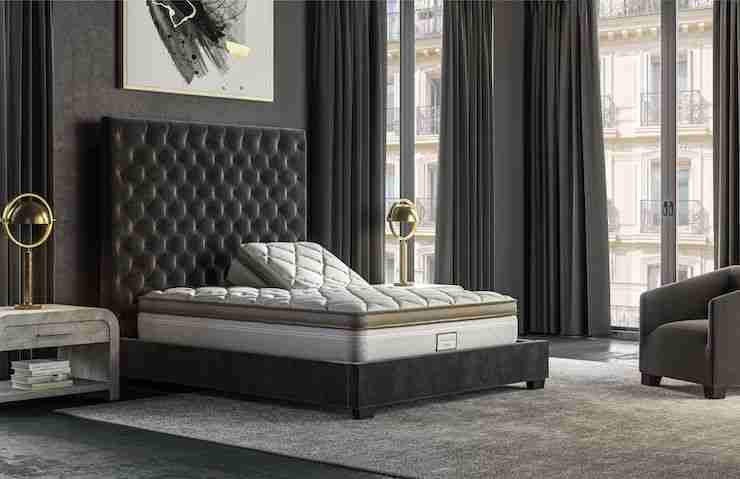 Our
adjustable bed base
. 
Heavy-duty mattress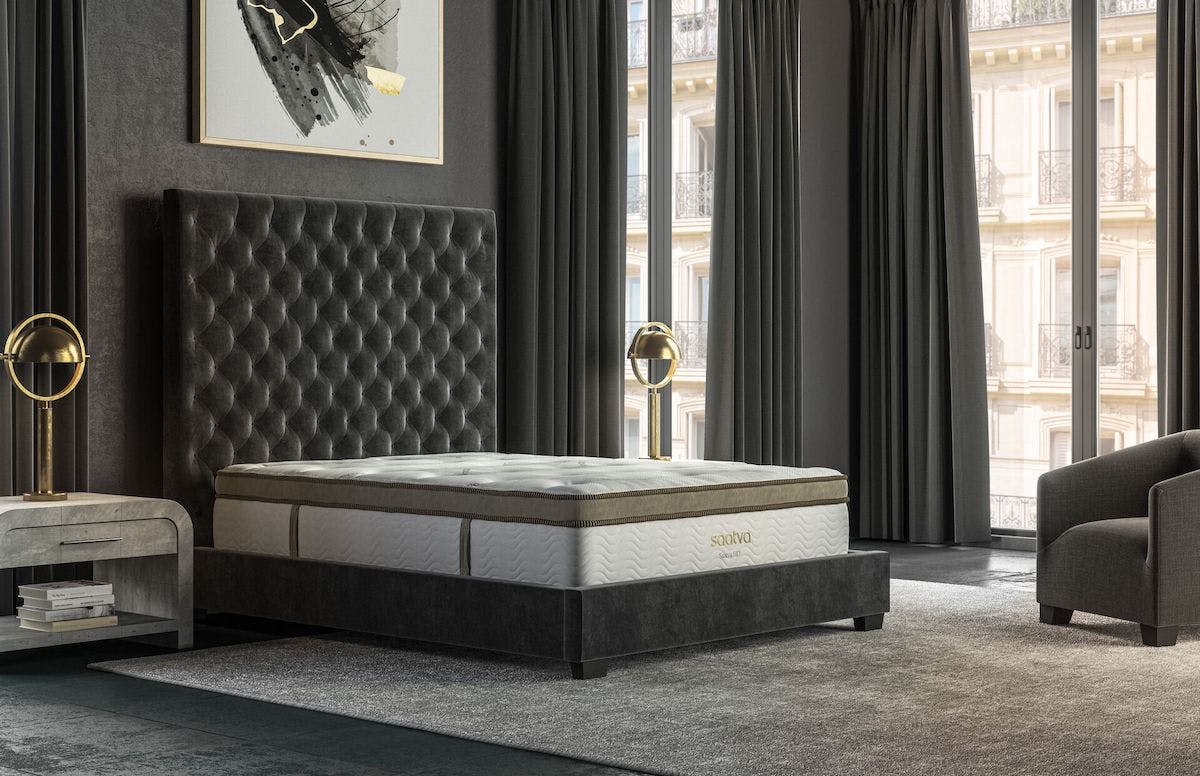 The
Memorial Day mattress buying guide
There are a lot of mattresses out there—and a lot of deals to be had this holiday weekend. Here are a few things you can do to find the best Memorial Day mattress deal for you.
Do your research early
Don't wait until the last minute to buy a mattress online this Memorial Day. Do your research ahead of time so you know exactly what you want when it goes on sale and you can have a backup plan in case the mattress you're interested in isn't available.
Look for key features
Sure, getting a good deal on Memorial Day is exciting—but you shouldn't buy a mattress just because it's on sale. You're going to be sleeping on a mattress for years to come, so make sure it's comfortable and supportive. Here are three key features to look for in a mattress, depending on your unique sleep needs:
Have back pain? Look for a mattress with added lumbar support.
Sleep hot? Make sure the mattress you buy has cooling features.
Move around while you sleep? Choose a mattress that excels at motion isolation.
The good news is that most online mattress companies offer a home trial that allows you to sleep on the mattress for 90-365 nights before deciding if it's right for you.
Comparison shop
One of the best ways to ensure you get a great deal online this Memorial Day is to do some comparison shopping. Read reviews of beds you're interested in to see what customers have to say about mattress quality and customer service.
Read the fine print
Finally, you should read the fine print before handing over your credit card for a new mattress (or for any big purchase, for that matter). The most important fine-print policies to pay attention to are delivery, home trial, return policy, and warranty.
Some questions to ask yourself:
Is delivery included in the price of the mattress, or do you have to pay extra?
How much time do you get to try the mattress out at home?
What kind of fees are associated with returns?
How long is the warranty, and what does it cover?
Knowing what you're getting into when you buy a mattress online will go a long way toward ensuring you're happy with your purchase. We have even more advice to help you find the perfect mattress this Memorial Day. Check out the following articles for our best holiday weekend shopping tips:
FAQs
What is Memorial Day?
Originally known as Decoration Day, Memorial Day is an American holiday that originated after the Civil War. It became an official federal holiday in 1971. Since then, it has been observed on the last Monday in May.
The purpose of Memorial Day is to honor the people who died while serving in the U.S. military. Americans often observe Memorial Day by visiting cemeteries or memorials. Memorial Day also unofficially marks the start of summer. That's why people often also celebrate the long weekend by visiting the beach or gathering with friends and family.
When is Memorial Day 2023?
Memorial Day is observed on the last Monday in May. This year, it takes place on Monday, May 29. The long weekend kicks off on Friday, May 26.
Why are there mattress sales on Memorial Day?
Memorial Day, a federal holiday honoring people who died while serving in the U.S. military, has become synonymous with mattress sales, much like Presidents' Day, Labor Day, and Black Friday.
That's because people tend to buy things—especially big-ticket items like mattresses—more over long weekends. The added time off allows you plenty of time to do your research and comparison shop before spending money on a considered purchase.
When do Memorial Day mattress sales start?
Most Memorial Day mattress sales will start the week before the holiday, although some may start earlier than that. Your best bet is to look for sales starting on Monday, May 15. Mattress sales typically last through the long weekend and end on Memorial Day, giving you plenty of time to shop.
Is Memorial Day a good time to buy a mattress?
Memorial Day is one of the biggest days for mattress sales, so it can be a good time to buy a mattress. In fact, you can expect to save anywhere from 10%-20% on a mattress during a holiday promotion.
That said, it's a good idea to do your research before handing over your credit card to make sure you're getting a quality mattress. Start by taking a look at what's inside the mattress.
A quality mattress will have added lumbar support in the center third of the mattress to keep your spine in proper alignment, as well as cooling features so you don't wake up sweating in the middle of the night and materials that are certified by a third party to be free of harmful chemicals.
Beyond researching what's inside the mattress, you should also read the fine print to make sure you're getting a good deal. It's smart to know what you're getting into when it comes to delivery, returns, home trial, and warranty.
For example, some mattress companies, like Saatva, offer free white glove delivery, setup, and removal of your old bed, while others charge extra for this service. Boxed mattresses might ship to you for free, but you have to handle setting them up on your own—and a queen-size mattress in a box can weigh more than 90 pounds.
What is the best month to buy a mattress?
Any month with a holiday weekend is a good time to buy a mattress. Think February for Presidents' Day, May for Memorial Day, September for Labor Day, and November for Black Friday. During these holiday promotions, you can save between 10%-20% on a mattress.
You can still find good deals on mattresses outside of these long weekends, though, so don't feel bad if you miss out on a holiday sale. When you buy a mattress online—regardless of the month—you can expect to spend about 15% less than you would in a store (and sometimes much less), according to industry experts.
Selling online eliminates retail store overhead, including store rents and sales commissions, so brands can pass those savings onto you in the form of low prices every day.
Where can I get the best price on a mattress?
Many of the most popular mattress brands, including Saatva, offer deals on big holiday shopping weekends like Memorial Day. Typically, you can save anywhere from 10%-20% on a mattress during a Memorial Day mattress sale.
In general, you can usually find the best price on mattresses by shopping online. Buying online will save you about 15% versus shopping in-store, according to industry experts.
How much does a good mattress cost?
In general, you can expect to pay anywhere from $1,000-$3,500 for a high-quality mattress that lasts you for years. Innerspring mattresses are usually the least expensive, while memory foam, hybrid, and latex mattresses will cost you more due to the costs associated with the materials inside them.
How do you know when your mattress needs replacing?
There are a few signs it's time to get a new mattress. You may need a new one if:
You've had your mattress for more than 10 years.
You regularly wake up with back pain.
Your mattress is stained or torn.
Your allergies are acting up.
You can feel your partner moving.
You just can't get comfortable.
Can I use an old box spring with a new mattress?
The average lifespan of a box spring or foundation is seven years. That's roughly the same as the average mattress. So it's best to replace your box spring when you buy a new mattress to ensure you get adequate support.
Shop Saatva's Memorial Day mattress sale
If it's been a few years since you've replaced your mattress, Memorial Day could be the perfect time to invest in a new one. That's because you'll be able to find a good mattress at a discount over the holiday weekend.
Saatva offers a variety of high-quality mattresses, bed frames, and bedding to upgrade your bedroom. All of our mattresses come with a 365-night home trial and lifetime warranty so you can test one out in the comfort of your home before deciding if it's right for you.

Take our mattress quiz to find out which mattress is your perfect mattress. Happy shopping!