At Saatva we've built our business around selling mattresses online, direct to the consumer, because we believe it's the best and most honest way to deliver maximum value to our customers. That said, we know buying a mattress online, without trying it first, is a hurdle for some people to get over, especially if they haven't done it before.
We've had more than 20,000 positive reviews from satisfied customers, but don't take our word for it. In a recent Consumer Reports survey, online mattresses earned the highest customer satisfaction ratings from 62,000 respondents.
Advantages of buying a mattress online
If you're wondering whether purchasing a mattress online is the right choice for you, here are some factors to consider.
Testing it out in a store isn't the best way to assess comfort.
Sampling a bunch of mattresses in a showroom isn't necessarily a reliable way to know which one will give you the best night's sleep. In a study by the research group RTI, participants rated mattresses in a store after lying on them for 10 to 15 minutes, then rated them again after trying them out at home for a month. At the end of the study, people chose their favorite mattress from the showroom only 38% of the time. "This finding raises the possibility that the ordinary showroom experience does not lead individuals to select the mattress that results in best sleep over a more extended period," the authors of the study noted.
Part of the problem with testing in a showroom, according to the researchers, is that the amount of support a person requires from a mattress depends on the amount and type of movement the sleeper makes during the night— which is pretty tough to assess during a brief daytime trial. Plus, the floor model has likely been on display for a while, meaning lots of people have been breaking it in by bouncing on it to test how supportive it is. When you get a brand-new version of that mattress delivered to your home, it can feel completely different.
A better strategy is to think about what you like and don't like about your current mattress. For example: Is it too soft or firm? Does it have enough edge support? Do you like the bounce of innersprings or the enveloping feeling of memory foam? Then use those answers to guide your decision. (For more on the differences between mattress types, see What Type of Mattress Is Best?)
Salespeople are focused on closing the deal.
One appeal of an in-store experience is the chance to ask a human being a bunch of questions. Trouble is, that human is often an eager salesperson working on commission. He or she may rattle off a bunch of marketing terms that leave you more confused than when you started (Belgian damask ticking! Granite plush pillowtop!), or dangle the offer of a special price that's only good if you buy on the spot. That's because, as Consumer Reports points out, retailers often have "huge markups that allow them to lower their prices by 50% or more during their frequent sales."
Doing your own internet research might take more time, but it's likely to be more transparent, too. You can look up detailed information about how the mattress is designed and manufactured. You can also pop over to consumer testing websites for ratings and read reviews of other customers' experiences.
Buying a mattress online can save you big bucks.
According to the National Sleep Foundation, purchasing a mattress online typically costs 15% less than buying similar quality mattresses from a store—and sometimes less than half the retail price. In part that's because a few companies produce almost all of the mattresses you'll see in showrooms, which reduces pricing competition. Plus, online retailers don't have to worry about renting brick-and-mortar spaces, paying a sales staff, or keeping a huge inventory all over the country.
Find the best mattress for you online at Saatva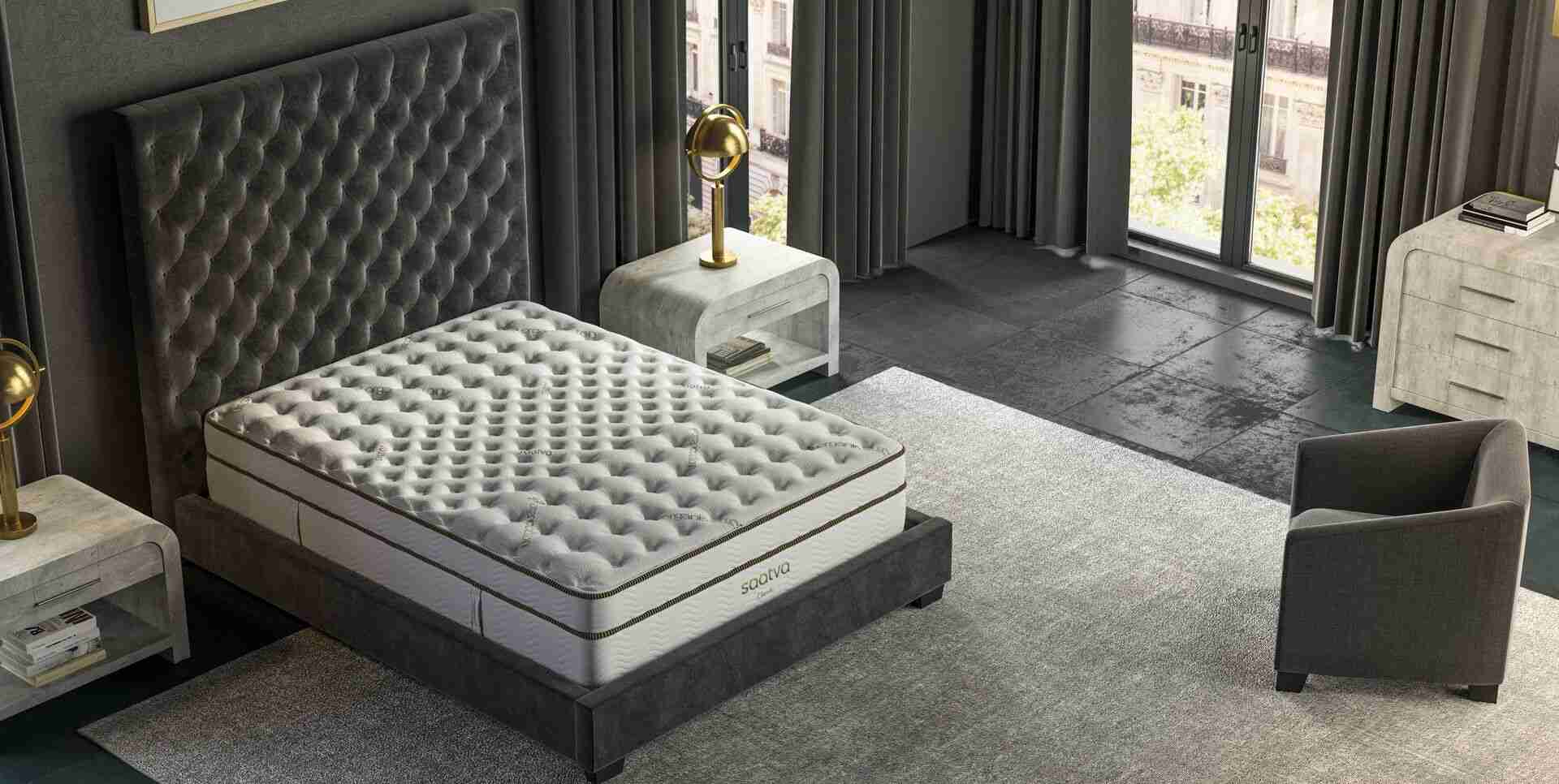 Our flagship luxury mattress is expertly engineered with coil-on-coil construction for durability, a layer of memory foam for enhanced back support, and a cushiony Euro pillow top for extra comfort.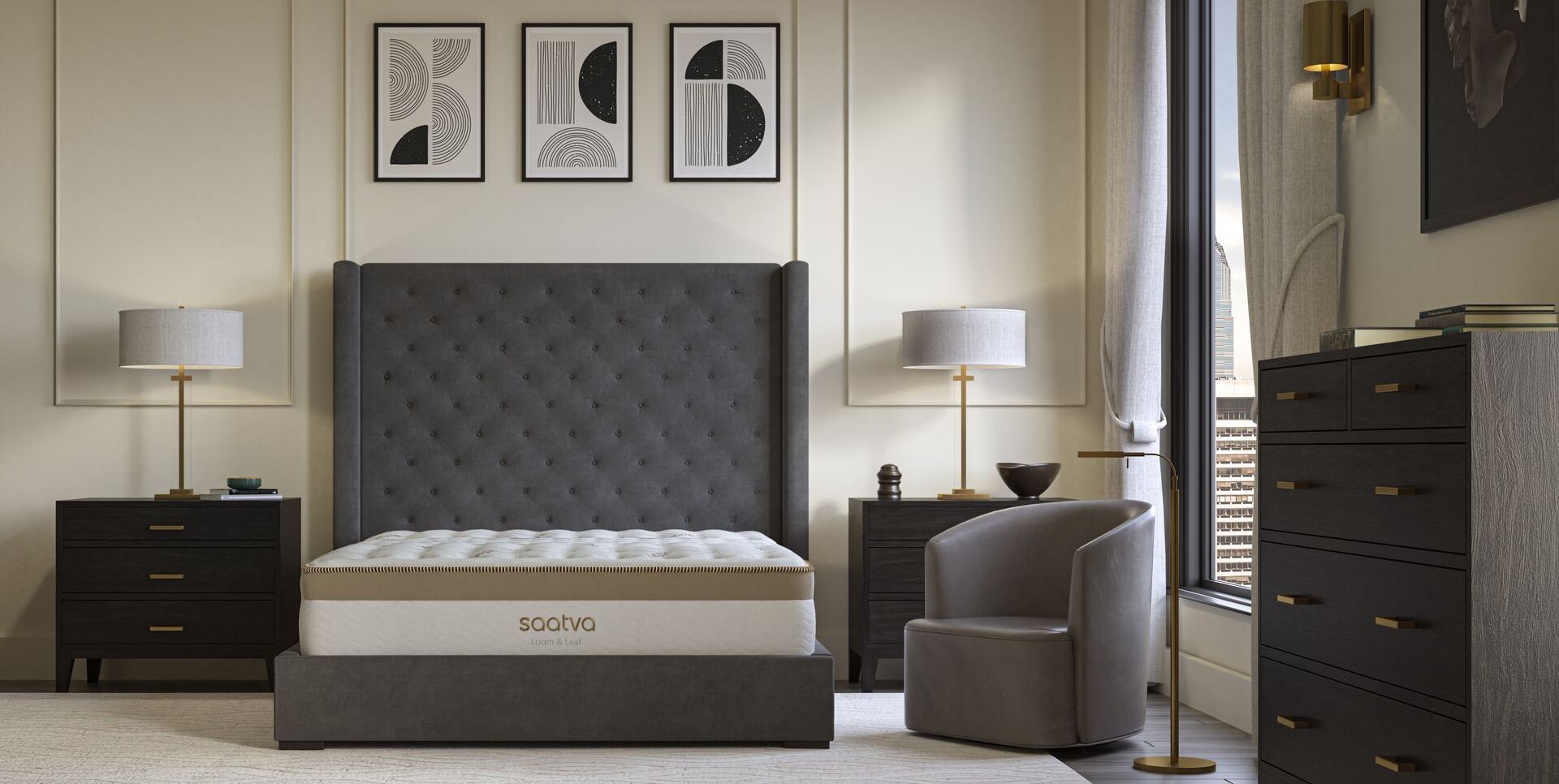 Premium memory foam, handcrafted in the U.S. with eco-friendly materials. Breathable organic cotton, cooling spinal gel, and layers of high-density support foam assure a cool, comfortable night's sleep.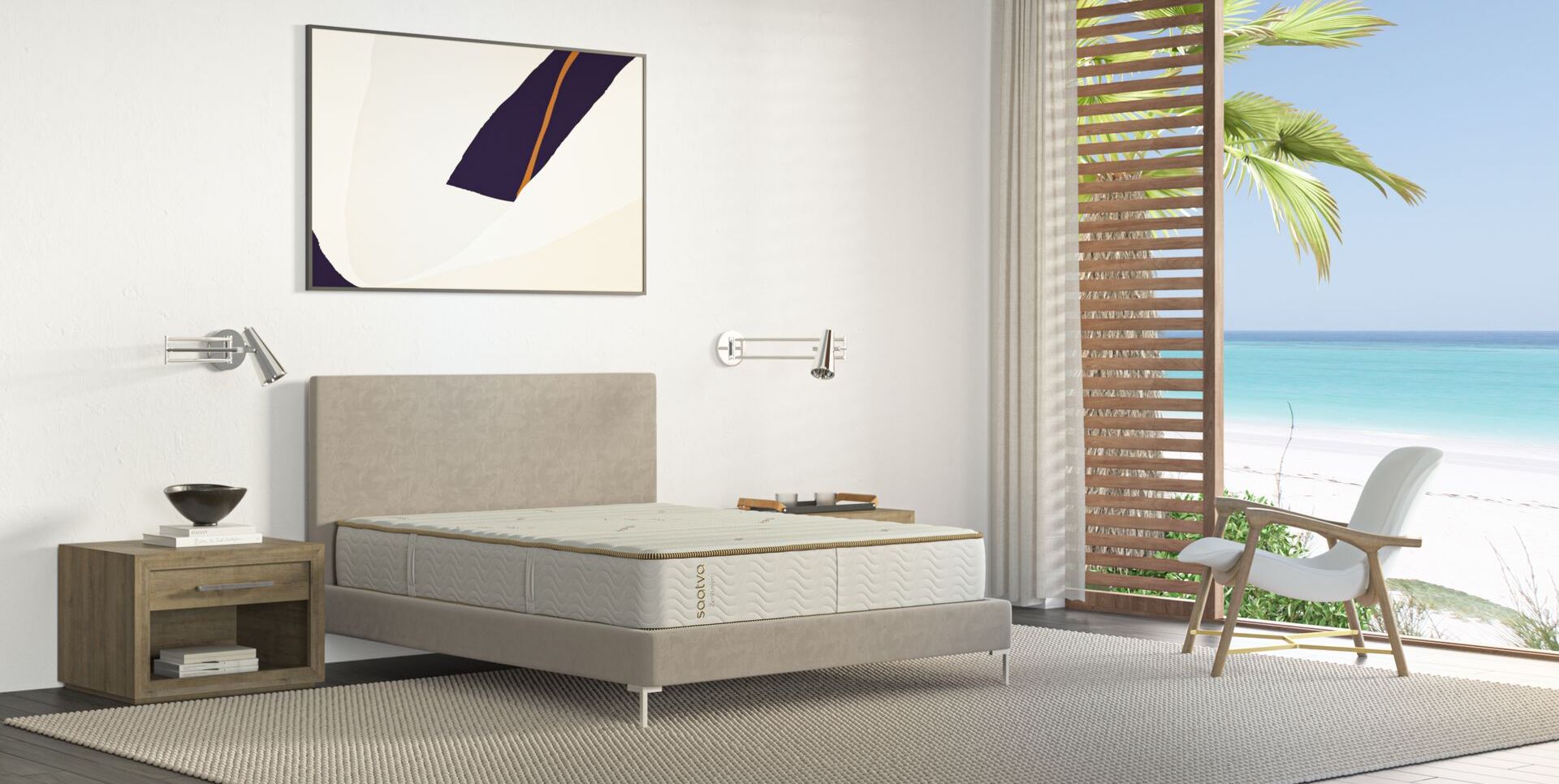 Natural latex responds to every curve for pressure-free support and responsive comfort. Natural latex is supple, resilient, and durable, for the ultimate in elevated sleep. (It's naturally hypoallergenic too.)
The big fear: What if you hate the mattress?
The only way to truly know whether a mattress is comfortable is to live with it for a while. That's why any retailer's return policy is so important. But it's especially true when you're buying a mattress online, sight unseen. To mitigate the risk, online sellers typically offer a trial period during which you can return the mattress for a full refund (make sure it also includes return shipping—you don't want to be stuck with a restocking fee). Saatva offers a 365-night home trial, but you should expect a comfort guarantee of at least 100 days. Since it often takes a few weeks for a mattress to "break in," you don't want to return it too soon.