Before making any big purchase, it's best to read the fine print. That's certainly the case if you're in the market for a new mattress. Buying a new bed isn't like buying a trendy piece of clothing you'll only wear for one season—it's an investment that you'll (hopefully) enjoy for years to come. So prior to handing over your credit card information, it's worth taking the time to understand what else you're signing up for when it comes to fine-print policies like delivery, home trials, and warranties.
Here are the mattress fine-print policies to consider and key questions to ask before making a purchase.
Delivery
Does the mattress company offer free delivery? Will it set up your new mattress and take away your old one?
Delivery policies—and costs—vary widely, depending on where you buy your mattress. At one end of the spectrum is free white-glove delivery (the kind Saatva specializes in): delivery and setup of your new bed, plus removal of your old mattress, at no extra charge.
Most bed-in-a-box companies ship their mattresses for free via UPS. Some offer the option of white-glove delivery and old mattress removal for an additional charge. The catch here is that mattresses are heavy—a queen size typically weighs 100 pounds or more—so DIY setup can be a challenge unless you have a strong back and a friend to help you carry the mattress upstairs to your bedroom.
When you buy a mattress from a retail store, you may have to pay extra for mattress delivery and/or removal, based on where you live and the total cost of your purchase.
Home trial
How long do you have to try a new mattress before you can no longer return or exchange it?
Breaking in a mattress takes a little time—just like a pair of good shoes, a new mattress will "loosen up" and adapt to your body (and vice versa) over a period of days or weeks. That's why most online mattress companies and many mattress stores offer at least 30 days to try a new mattress at home, risk-free.
At-home trials typically range from 90 to 180 days. That should give you enough time to decide whether or not a mattress is right for you. If at any point during the trial period you are not satisfied, you should be able to exchange or return the mattress according to the company's policies.
That said, some companies require you sleep on the mattress for a certain period of time (usually 30 days) before you are allowed to return it. If you decide to exchange your mattress, your trial period should start over—but some mattress companies will not give you a new risk-free trial if you make an exchange.
Learn more about Saatva's home trial:
Return policy
Will you have to pay to return a mattress? Does the company donate or recycle returned mattresses?
So you've given your new mattress a chance, but you've decided it's just not for you. Maybe the mattress is too soft, maybe it sleeps too hot. If you are within the home trial period, most mattress stores and online mattress companies offer exchanges and returns for low or no charge (Saatva, for example, charges a $99 processing fee to pick up a return). Here's where the fine print matters, as some companies may charge a pickup fee, a restocking fee, or require you return your bed in like-new condition and will charge you for anything deemed a damage.
For beds-in-a-box specifically, many companies will send a prepaid shipping label to return a mattress. But that means you'll have to somehow stuff the mattress back into a box and drop it off in the mail, which isn't exactly the easiest task. Other bed-in-a-box companies offer return pickups for a fee.
According to the Mattress Recycling Council, more than 50,000 mattresses end up in landfills each day—so before buying a new one, ask what the company does with returned mattresses. Many mattress companies recycle or donate returned mattresses, both of which are better options for the environment than dumping them in a landfill. Some mattress companies ask that you find a charity to donate your returned mattress to and provide a receipt in order to claim your return credit.
Ready for a new mattress? See what Saatva offers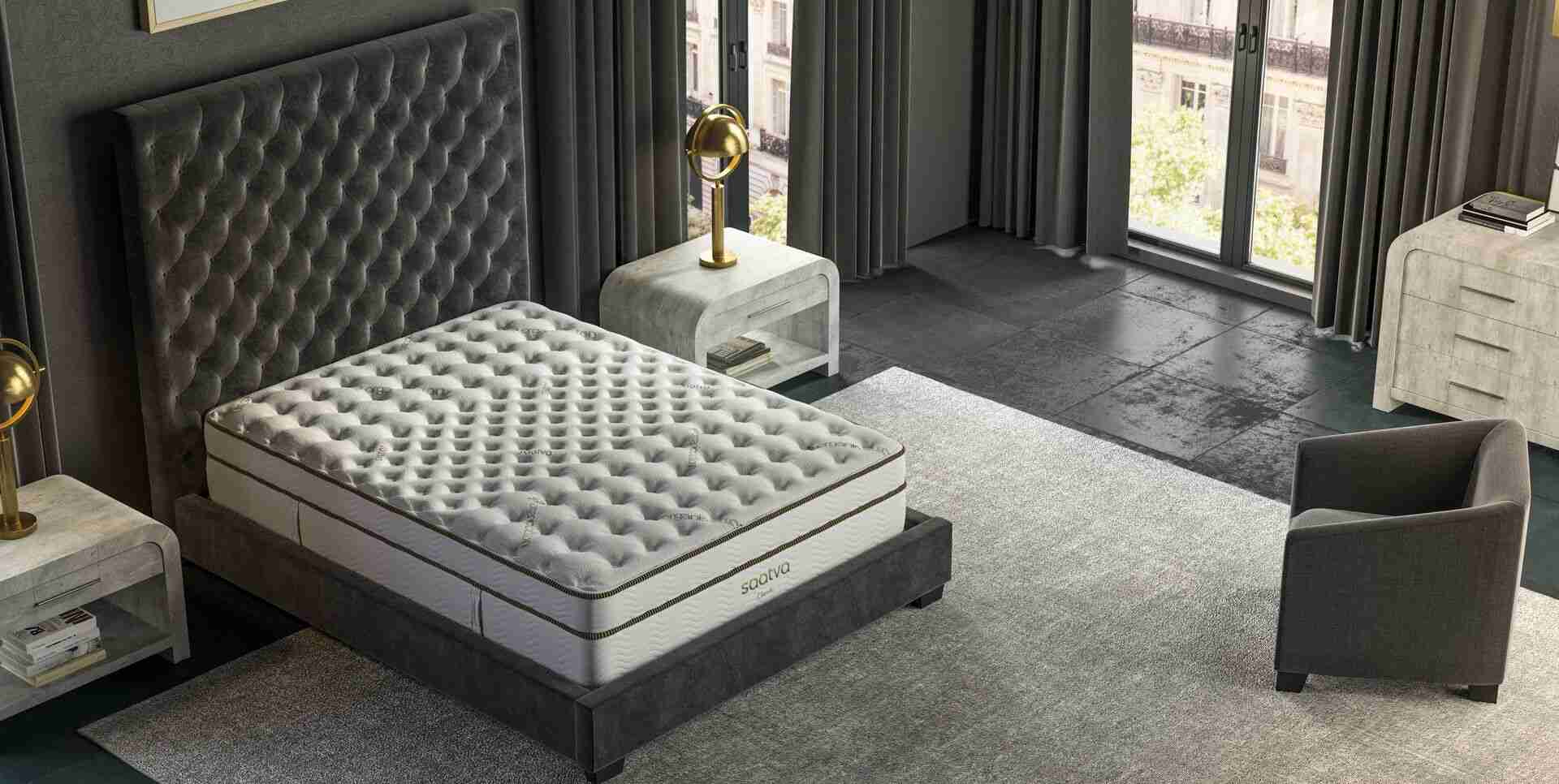 Our flagship luxury mattress is expertly engineered with coil-on-coil construction for durability, a layer of memory foam for enhanced back support, and a cushiony Euro pillow top for extra comfort.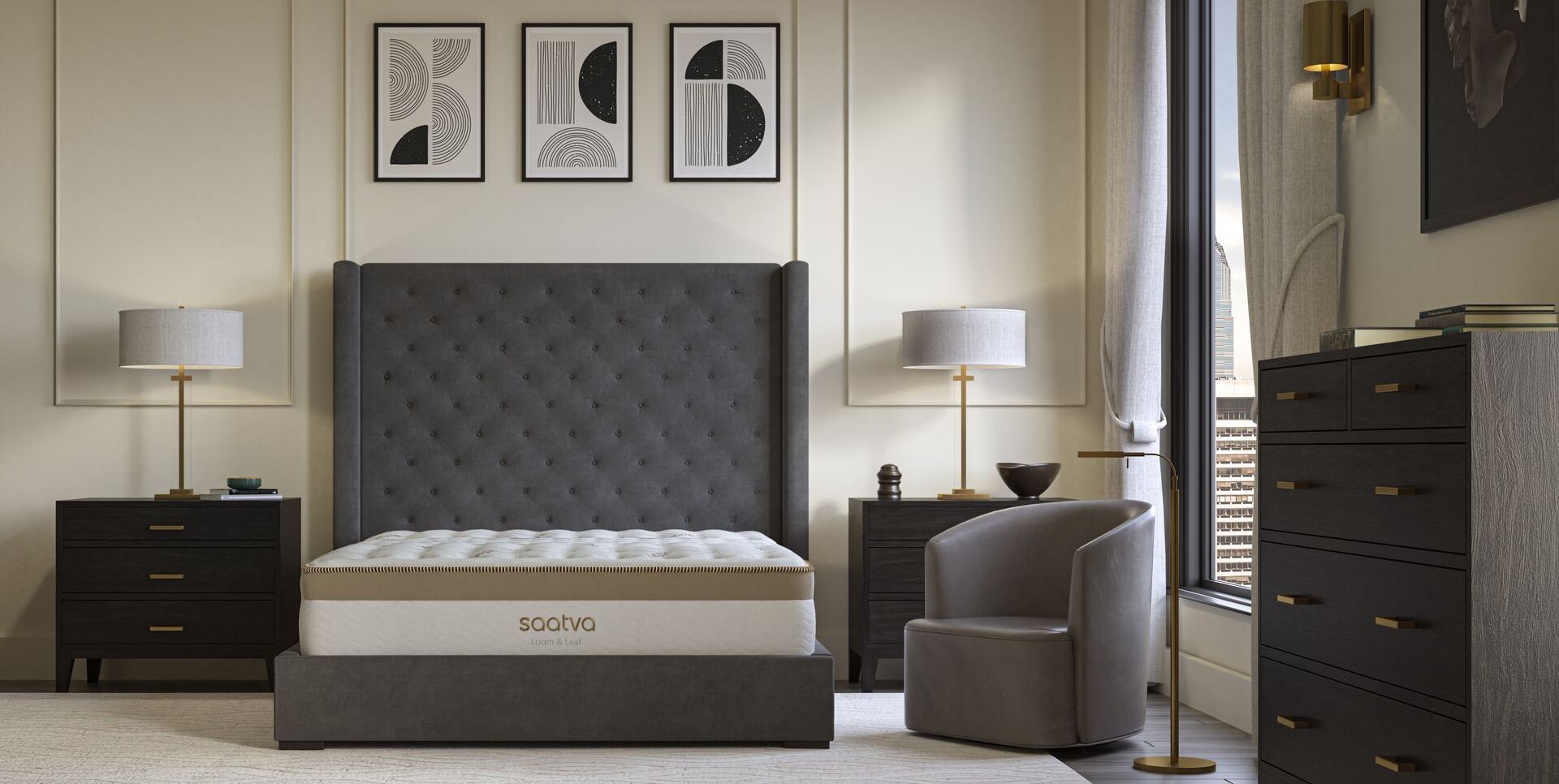 Premium memory foam, handcrafted in the U.S. with eco-friendly materials. Breathable organic cotton, cooling spinal gel, and layers of high-density support foam assure a cool, comfortable night's sleep.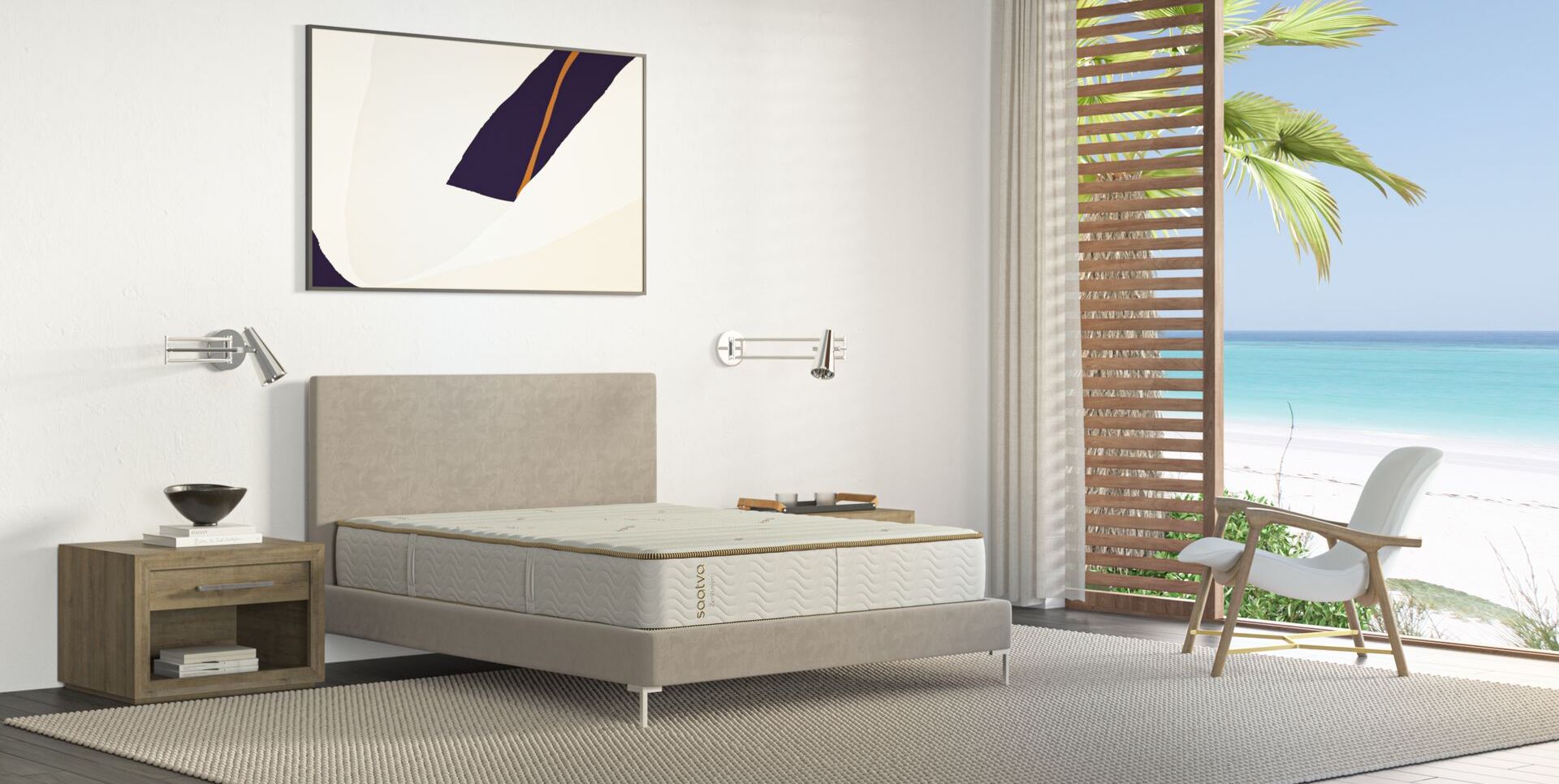 Natural latex responds to every curve for pressure-free support and responsive comfort. Natural latex is supple, resilient, and durable, for the ultimate in elevated sleep. (It's naturally hypoallergenic too.)
Warranty
How long is the warranty? What does it cover?
A warranty is a manufacturer's promise to replace or repair your mattress within a certain window of time. Like any big item you buy, a mattress should come with a robust warranty—and the company you do business with should stand behind it.
Normal wear and tear is not covered by a warranty. Mattress warranties usually cover sagging that is the result of something faulty in the mattress. (Some sagging is natural over time, but premature or excessive sagging is generally due to product defects.)
A mattress warranty should last for at least 10 years. (Latex mattresses, known for their durability, often come with a 20-year or longer warranty.) Ideally, you want a warranty that is not prorated. That means the amount of coverage you get doesn't change the longer you own the mattress. Whatever you have to pay to repair or replace a mattress in year nine will be the same as you had to pay in year three.
With a prorated warranty, you're fully covered for an initial number of years before the cost for repairing or replacing a mattress begins to increase by a certain percentage each year. For example, you might have to pay 50% of the purchase price for a replacement mattress starting in year five, with a 3% increase each remaining year of the warranty.
Typically, certain conditions will void the warranty—say, the mattress has stains or you used an improper foundation. Some mattress companies require proof that the mattress is defective by asking the claimant to submit photos or pay for an in-person inspection.
Not sure if you're due for a new bed? Here's how to know when it's time to replace your mattress.