As anyone who's ever slipped on a new pair of Italian leather loafers knows, good shoes aren't always comfortable right away; it takes a few wearings until they begin to soften and conform to your unique shape. The same is true of a quality mattress. When it arrives from the factory, components like springs and foam can be stiff. That's why, when a customer occasionally calls us to say they didn't get a great night's sleep on their new Saatva, we ask that they give it some time to break in (and with our 365-night home trial, there's no pressure on anyone to make up their mind quickly).
As you'll see from the customer reviews below, that break-in period usually makes all the difference. Here's why.
We ship our mattresses factory fresh
Unlike most mattress companies, at Saatva we make our flagship luxury innersprings to order. That means yo­ur mattress isn't sitting around in a warehouse or storeroom for weeks on end. Instead, soon after we receive your order, your mattress is assembled in one of our 19 factories across the United States, allowed some time to stabilize (so it will never off-gas in your home), and then shipped directly to you.
While on-demand manufacturing is more efficient and eco-friendly, factory-fresh ingredients don't always reach their full comfort potential in the first few days. Some people let us know that it takes a bit longer for their mattress to relax and feel "just right":
Bought our mattress set last year… Was hard/stiff, called the company (they were very nice and helpful) explained that the mattress needed a break in period, that it was made just before delivery (not mass produced like others) and if after that time I still was unsure to give them a call and they'd replace it… Happy to report we still have our mattress set and LOVE IT!!!
(Read the full review here.)
We build our mattresses to last
Nothing is more important to us than the long-term satisfaction of our customers. That's why we offer one of the most generous warranties in the industry. We'd much rather build a quality mattress that takes some people a few days or weeks to fall in love with and lasts 15 years than one that makes no demands and falls apart after five.
For us, luxury means high-density foams and sturdy tempered-steel support coils. We build in extra edge support and reinforce the all-important lumbar region for optimal spinal health. A second layer of comfort coils and a Euro pillow top add to the durability and longevity of our products. Over time, all of those ingredients meld together to deliver a great sleep experience:
The first week, it took a while to get used to the firmness of the mattress that I thought about returning it as it felt the same as sleeping on the floor except in an elevated position. I decided to give it another week. This was crucial because the mattress DOES take time to break-in and conform to your body. It's been exactly 9 weeks to the day and the mattress feels GREAT!!
(Read the full review here.)
Your body needs time to adjust, too
Most likely you've been sleeping on your current mattress for years (in some cases even decades!). So while your old bed may no longer be giving you the support or comfort you need, your body is used to it. Adapting to something else is like standing up straight after having been hunched over for a long time: It's better for your back, but it might not feel great at first.
More often than not, though, that improved posture is just what your body needs:
First, I didn't fall in love with it in the first 5 minutes, which was disappointing because falling into my waterbed was always the best part of my day. There was definitely some softness in the top layer and it felt "nice" but I wasn't in love. The first couple of nights were "okay" and with the trial I was committed to giving it a good chance. Somewhere around the end of the first or second week, even though I was still wishing for a cushier feel, I realized I was sleeping better than I had in years… It seems that what you THINK you want and what you actually NEED are two different things.
(Read the full review here.)
We're always here to help
We'd never ask anyone to sleep on a mattress they don't love, which is why we offer a comfort guarantee. If you're not happy at any point during your 365-night home trial, call us. Our customer service staff is available 24/7 to answer questions and address concerns:
After a week or two of sleeping on it, I was nervous I made the wrong decision. It was a lot firmer than I was used to. I talked to a customer service agent about potentially switching to the PLUSH mattress instead, and he said since the mattress was brand new, it needed some time to break in. He told me to give it 6-8 weeks before deciding if I wanted to swap it out for the plush version. In conclusion: After having slept on the LUXURY FIRM mattress for 9 months now, I'm so happy I decided to keep it. I have not had any back pain since I started sleeping on it. So in love with this mattress and am grateful for the help and knowledge of the customer service team!
(Read the full review here.)
Bottom line: Your satisfaction is our top priority, even if it means that Saatva is not the right mattress for you. But backed by thousands of five-star reviews, top Google ratings, and one of the lowest return rates in the industry, we're pretty confident it will be.
Call us to let us know at 1-877-672-2882.
Shop Saatva's selection of high-quality innerspring mattresses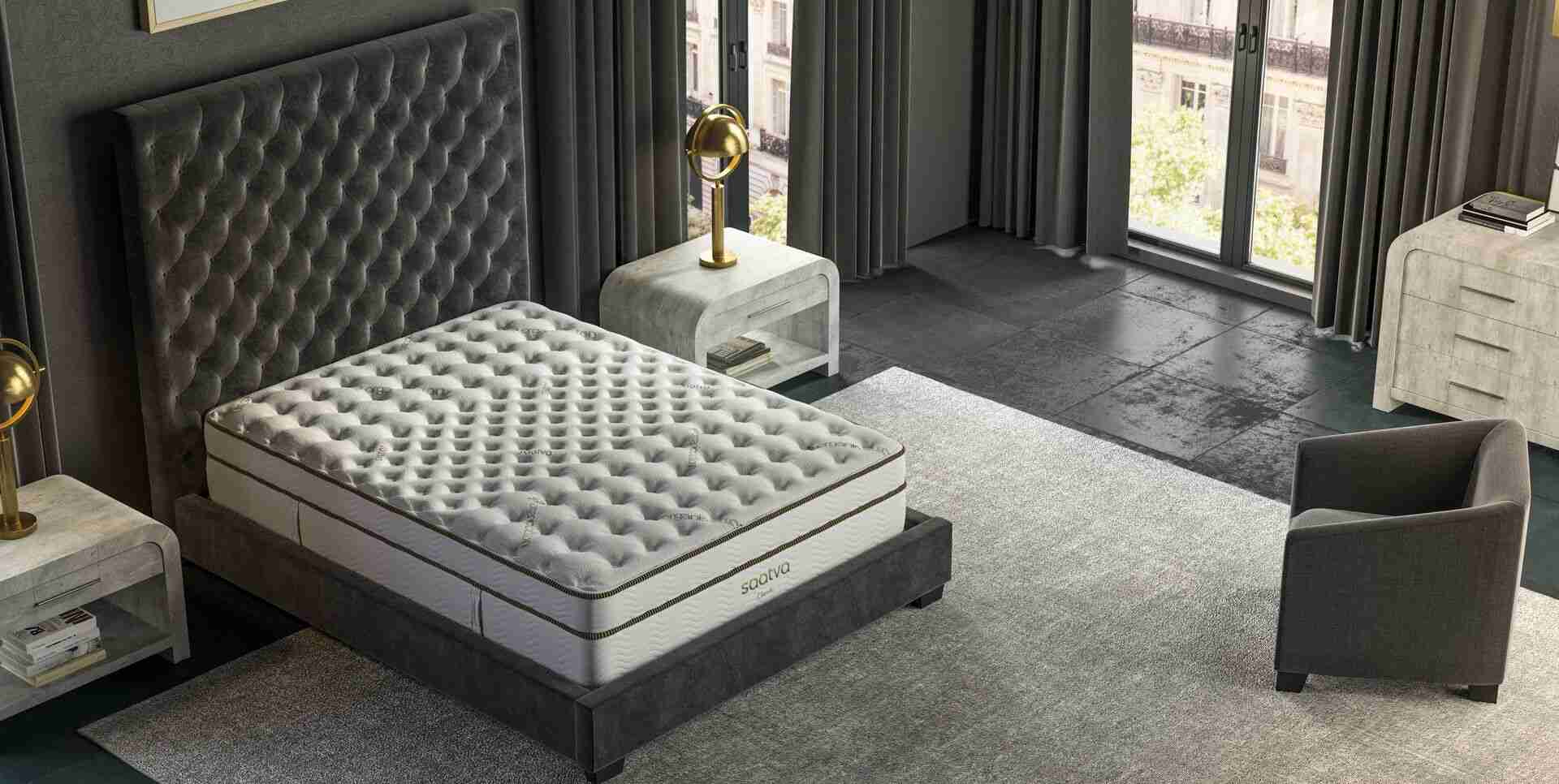 Our flagship luxury mattress is expertly engineered with coil-on-coil construction for durability, a layer of memory foam for enhanced back support, and a cushiony Euro pillow top for extra comfort.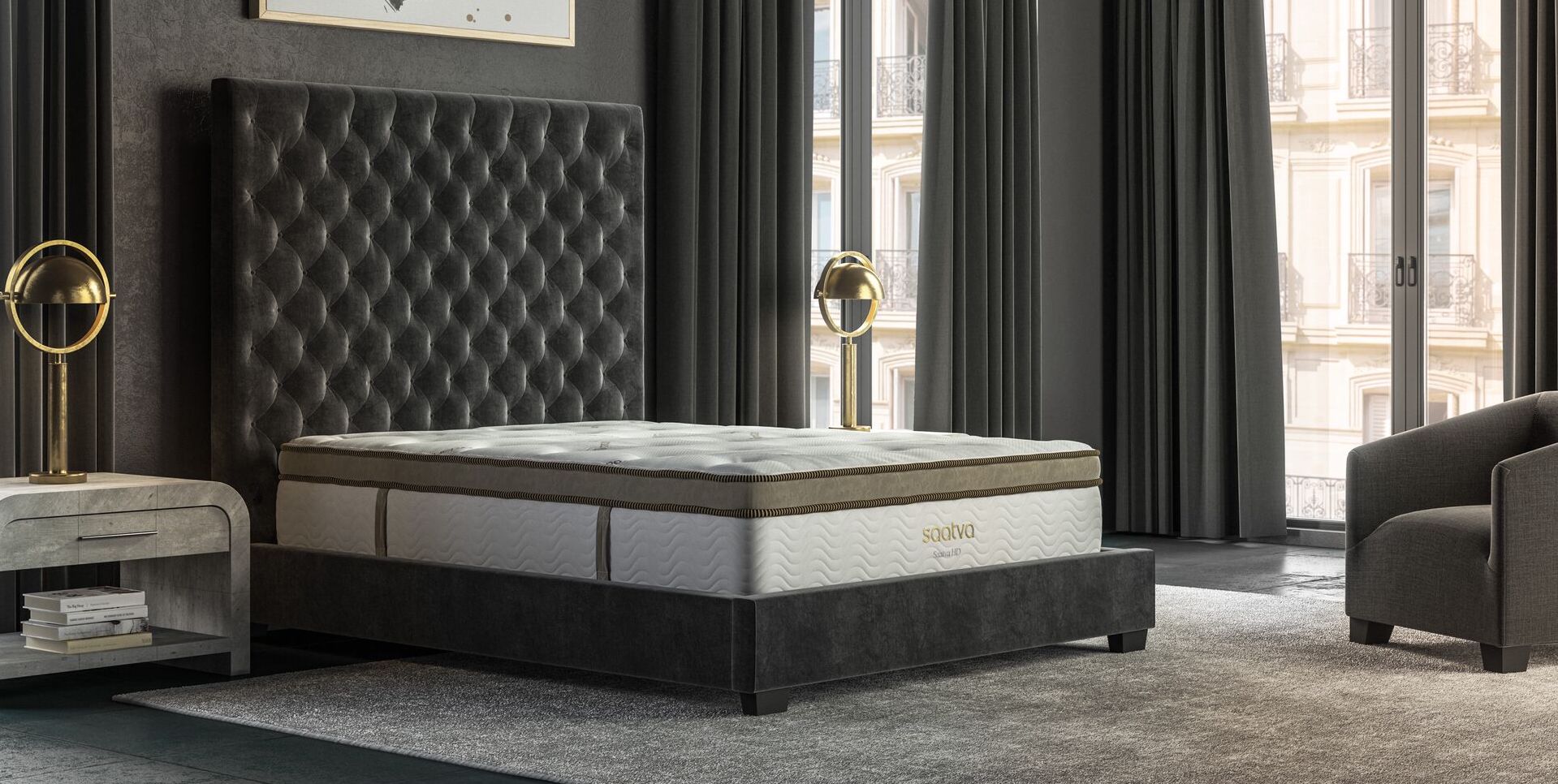 This luxury hybrid innerspring mattress is specifically engineered to support people weighing between 300 and 500 pounds. Plush upper layers made of foam and latex deliver comfort, while a high-durability coil base offers support.
FAQs
How long does it take to break in a new mattress?
It can take 30 to 90 days for your brand-new mattress to break in and conform to your body. Keep in mind that your body also needs time to adjust too as it was once adjusted to your older, less supportive bed, which can also impact how long it takes for you to feel comfortable and adjusted.
Can you break in a mattress quickly?
While sleeping on your new mattress for eight to nine hours a night will slowly but surely break it in, it's possible to speed up the process by rolling back and forth or gently crawling over your mattress for several minutes a day, every day.