You know—and might love—that new-car smell. But new-mattress smell? Not so much.
In both cases, the odor comes from off-gassing, the term for what happens when volatile organic compounds (VOCs) leak out of upholstery materials and mattress foams and into the air you breathe. Common VOCs include such fumes as formaldehyde, toluene, chlorofluorocarbons (CFCs), benzene, trichloroethane, and perfluorocarbons.
Most mattress foams do some degree of off-gassing. The question is how much, and whether it happens at the factory during manufacture or inside your home. Saatva foams, for example, are shipped stable, which means any off-gassing happens before the mattress ever gets to a customer. We also use foams that are certified to be low in VOCs and free of toxic chemicals.
Buying an organic mattress is one way to eliminate off-gassing. But mattresses that are organic also tend to top out on the price scale. So whether or not you choose to go that route, here's what you need to know about off-gassing.
Health risks of mattress off-gassing
Most off-gassing directly linked to modern mattress materials has not, to date, been proven to be harmful. It has been shown to cause irritation in those with chemical sensitivities or respiratory conditions, like asthma. Some people also report feeling nauseated or dizzy from the smell.
When it comes to VOCs in your home, though, the effect on indoor air pollution can be cumulative. Furnishings, paint, carpeting, and plastics are all potential sources. The greater the exposure, the greater your risk of experiencing symptoms.
According to the Minnesota Department of Health, inhaling low levels of VOCs over the course of several years—or a lifetime—can increase the risks of cancer, central nervous system damage, and liver and kidney damage. Actual risk depends on the type of chemicals and level of exposure, but the bottom line is that lessening VOC exposure from the get-go can only help reduce the possibility of long-term issues.
How long mattress off-gassing lasts
The "new mattress" smell is usually temporary and dissipates within a matter of days or weeks. How long it lasts depends on the type and density of the foam and whether it contains other ingredients like chemical flame retardants.
How the mattress arrives also makes a difference. Many modern foam mattresses come vacuum-packed and boxed, which makes them easy to ship but may cause them to smell more upon arrival. That's because the mattress is rolled and wrapped in plastic; once it's unsealed and starts to expand, the odors are released too. The worst off-gassing happens within a few hours of unwrapping, but most so-called "bed-in-a-box" manufacturers recommend letting the mattress spring to life in a room with lots of open windows.
These Saatva mattresses won't off-gas in your home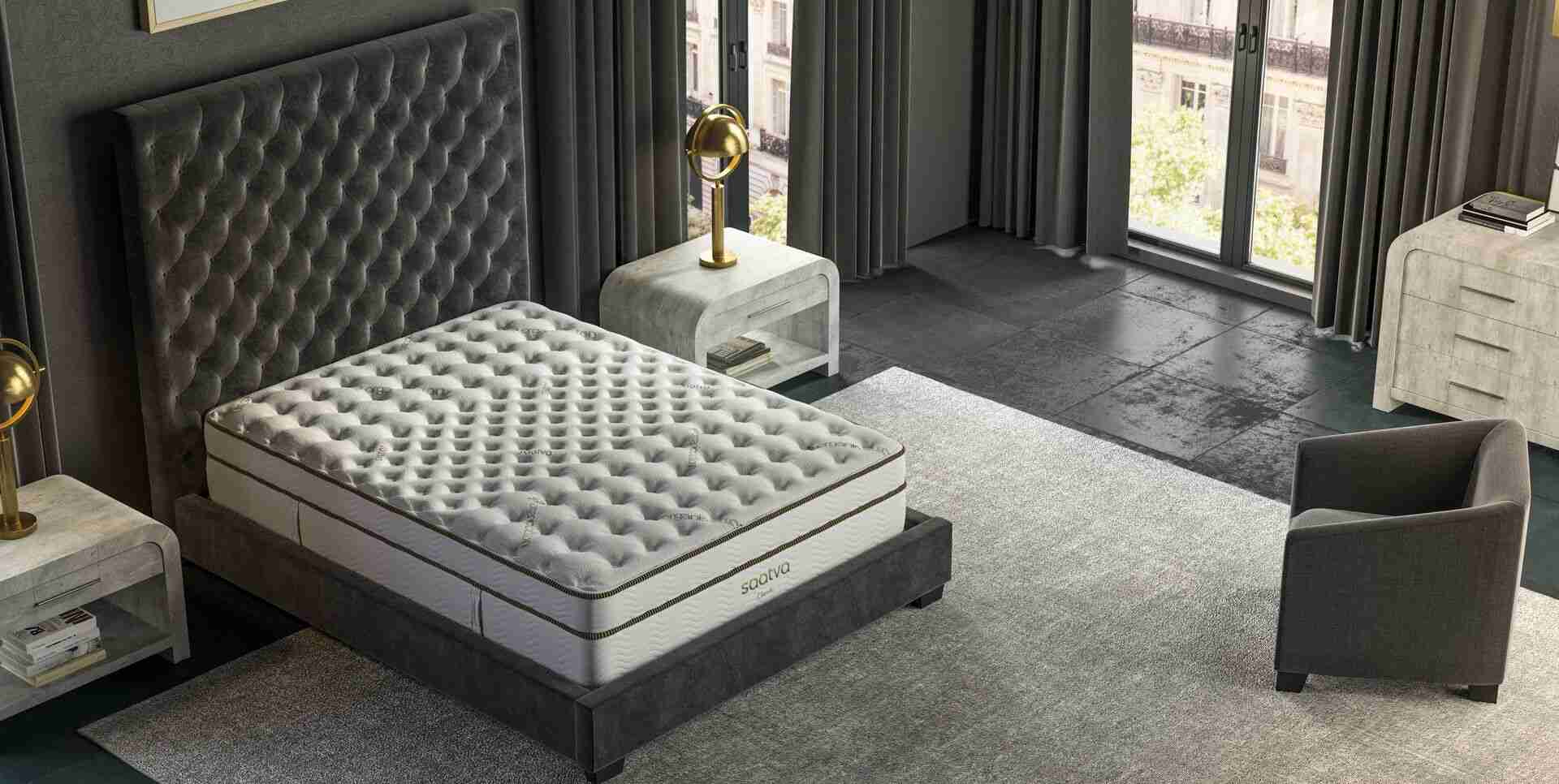 Our flagship luxury mattress is expertly engineered with coil-on-coil construction for durability, a layer of memory foam for enhanced back support, and a cushiony Euro pillow top for extra comfort.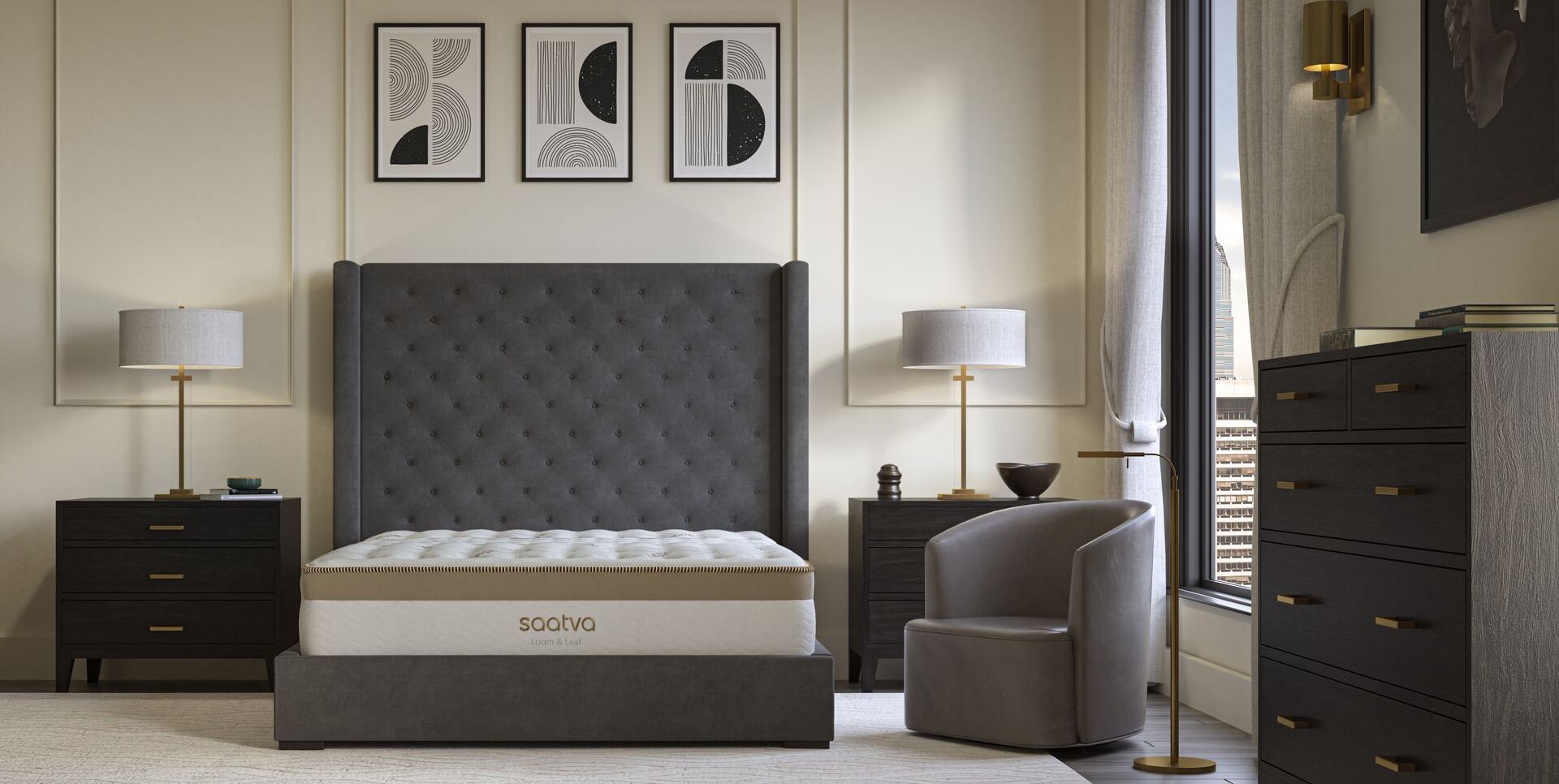 Premium memory foam, handcrafted in the U.S. with eco-friendly materials. Breathable organic cotton, cooling spinal gel, and layers of high-density support foam assure a cool, comfortable night's sleep.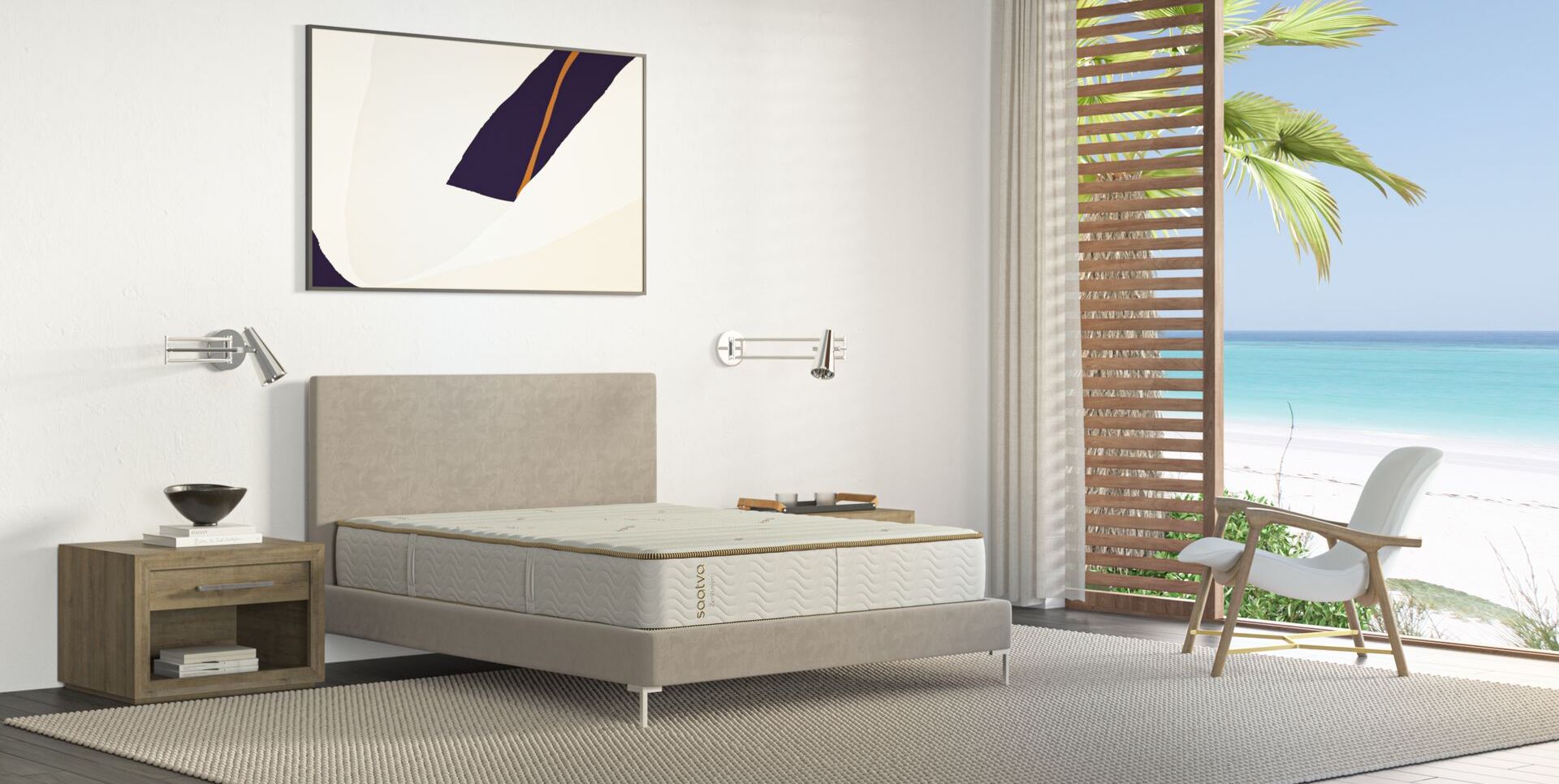 Natural latex responds to every curve for pressure-free support and responsive comfort. Natural latex is supple, resilient, and durable, for the ultimate in elevated sleep. (It's naturally hypoallergenic too.)
Ways to reduce mattress off-gassing
Not all mattress foam is the same. Some, like the foam in Saatva's
Loom & Leaf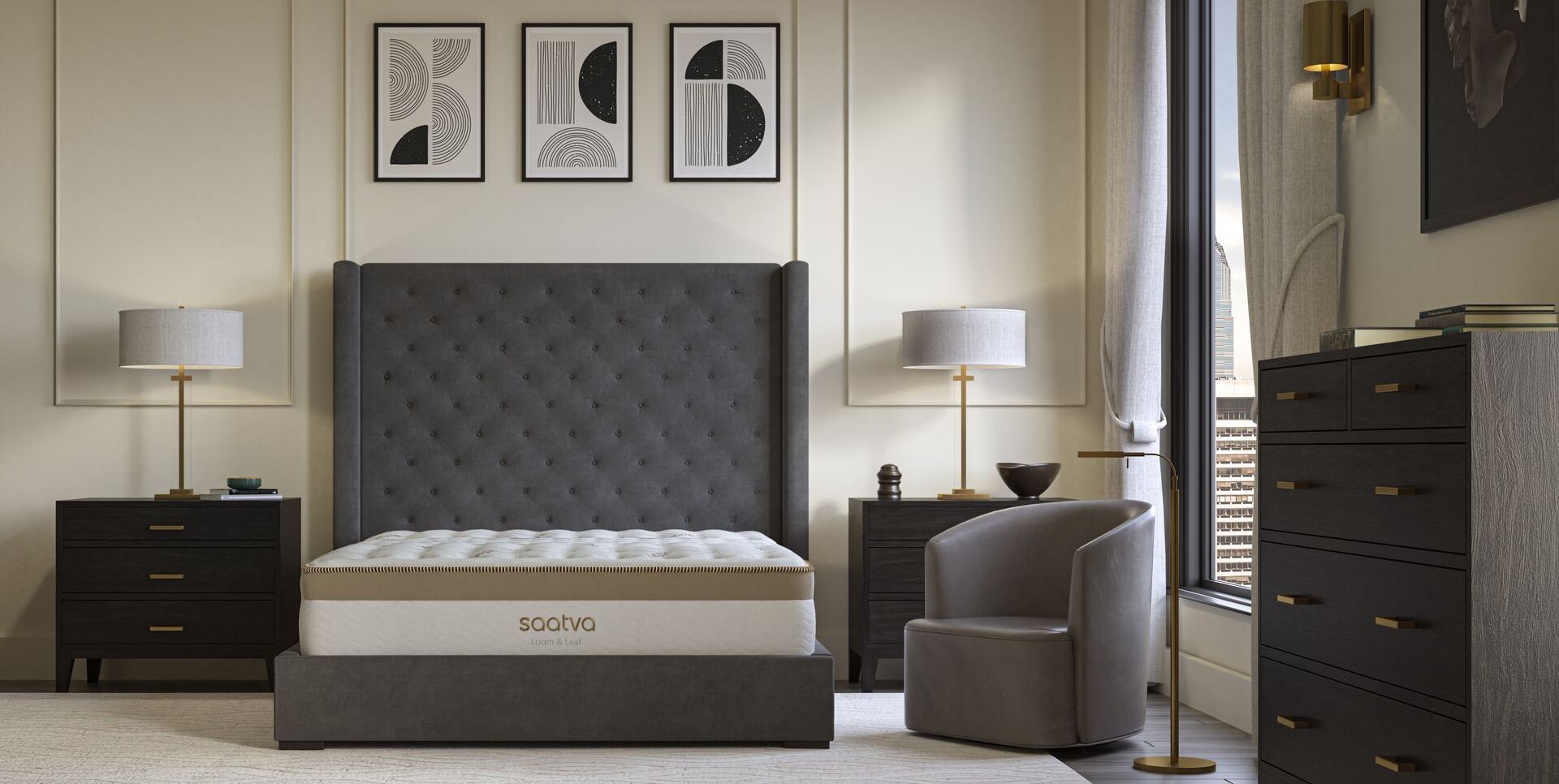 Loom and Leaf
Our ultra-premium 5-lb memory foam mattress for a body-hugging feel
mattress, contain natural ingredients derived from corn and soybean oil in place of some of the standard petroleum-based derivatives. Foams that carry the CertiPUR-US label are guaranteed to be free of harmful chemicals like PBDEs, TDCPP, and TCEP flame retardants and are verified low-VOC, meaning they meet low-emission requirements for indoor air pollution. Plus, CertiPUR-US foams are manufactured without ozone-depleting chemicals like chlorofluorocarbons (CFCs), making them better for the environment.
If you want to eliminate worries about off-gassing altogether, you may want to consider buying an organic mattress. In those mattresses, fabrics like cotton and wool, and other components, aren't treated with harmful chemicals. Another option is a natural latex mattress; since latex is a plant-based material, you never have to worry about pesky off-gassing odors.