When most of us hear the word "organic," we automatically think of food grown without the use of dangerous pesticides. But a mattress can be organic, too. And the same considerations that might inspire someone to consume healthier fruits and vegetables also apply to mattress choices. After all, your skin—your body's largest organ—is in close proximity with mattress materials for hours every day.
What sets organic mattresses apart is that they are made with natural materials like cotton, wool, and latex that have been grown or processed without the use of harmful chemicals. The chemicals in some conventional mattresses are particularly worrisome since they can take years to break down. A recent study out of the University of Indiana at Bloomington found that trace amounts of polybrominated diphenyl ethers (PBDEs) from flame retardants were being passed to babies through their mothers' blood via the umbilical cord—more than a decade after such substances had been banned.
Why buy an organic mattress? Many people choose to purchase an organic mattress, or one with organic components, for that reason alone, but there are other factors to consider too, such as:
Flame retardants and other chemicals
The parts of conventional mattresses most likely to contain hazardous chemicals are the fabrics and components that are treated with fire retardants, such as cotton covers and foam padding.
While PBDEs have been banned for years, other chemical fire retardants are still used by some mattress manufacturers. In addition, many common types of foam and adhesives can "off gas" which means they can release volatile organic compounds (VOCs) into the air. That's what accounts for foam's sometimes unpleasant "new" smell. VOCs in mattress foams can include petroleum, chlorofluorocarbons (CFCs), formaldehyde, benzene, methylene chloride, toluene, trichloroethane, naphthalene, and perfluorocarbons—a bath of potentially harmful chemicals.
Organic mattresses, on the other hand, use natural materials that still meet fire-retardant guidelines. Wool, for example, is naturally flame-resistant, as is wood pulp-derived organic plant thistle, which contains flame-resistant oils. Organic mattress covers are typically made from organic cotton or bamboo. Comfort layers within the organic mattress can be made from wool or organic latex, natural materials that don't off-gas.
Apart from natural latex, which comes from the sap of the rubber tree, there is no "organic" manmade foam. However, many manufacturers, including Saatva, use plant-based alternatives to create healthier memory foam options for organic mattresses. Foam that carries the Certi-PUR label, for instance, contains no PBDEs, heavy metals like lead and mercury, or formaldehyde. It's also certified to be low-VOC.
Improve your sleep with these eco-friendly, nontoxic Saatva mattresses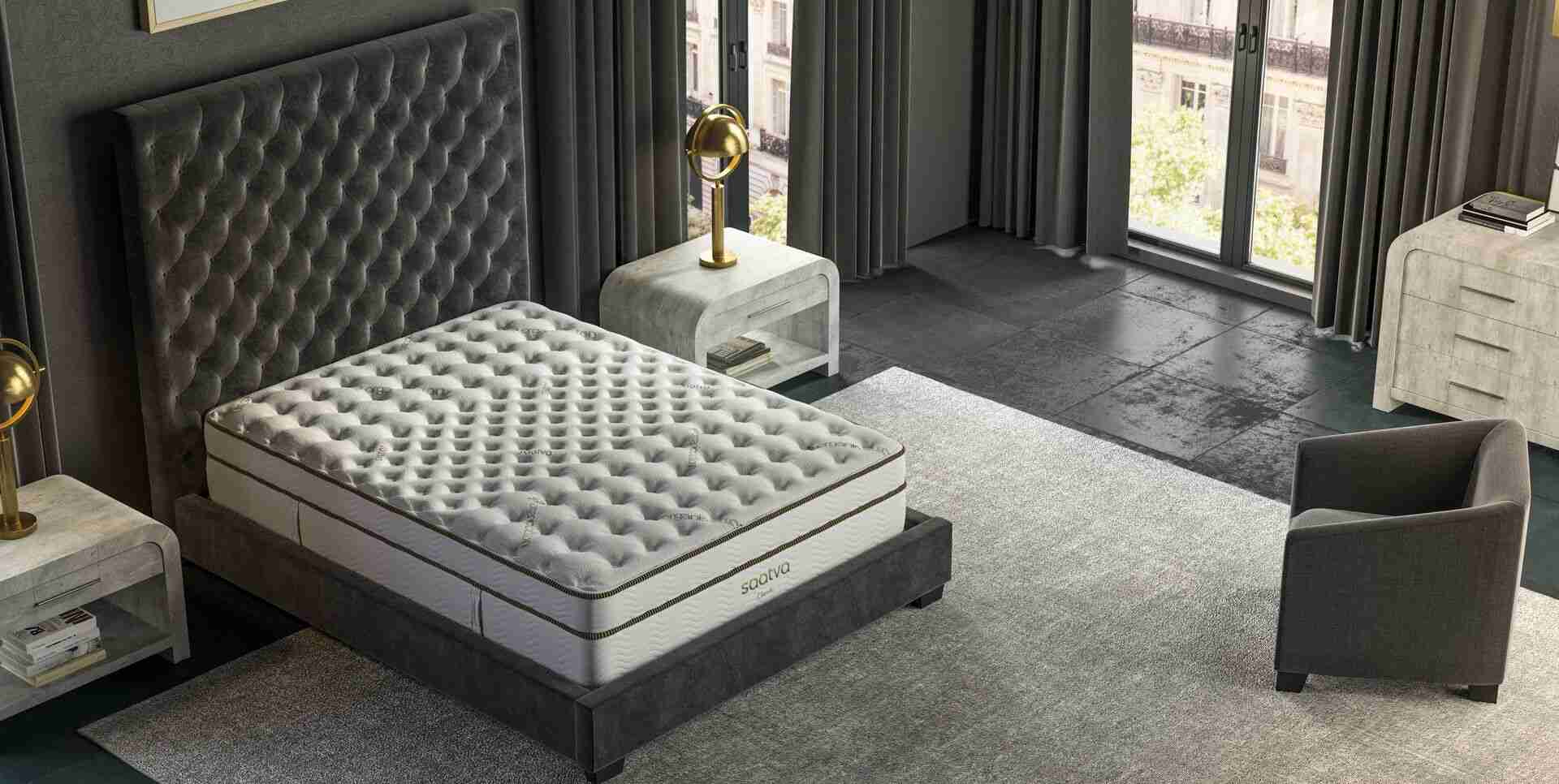 Our flagship luxury mattress is expertly engineered with coil-on-coil construction for durability, a layer of memory foam for enhanced back support, and a cushiony Euro pillow top for extra comfort.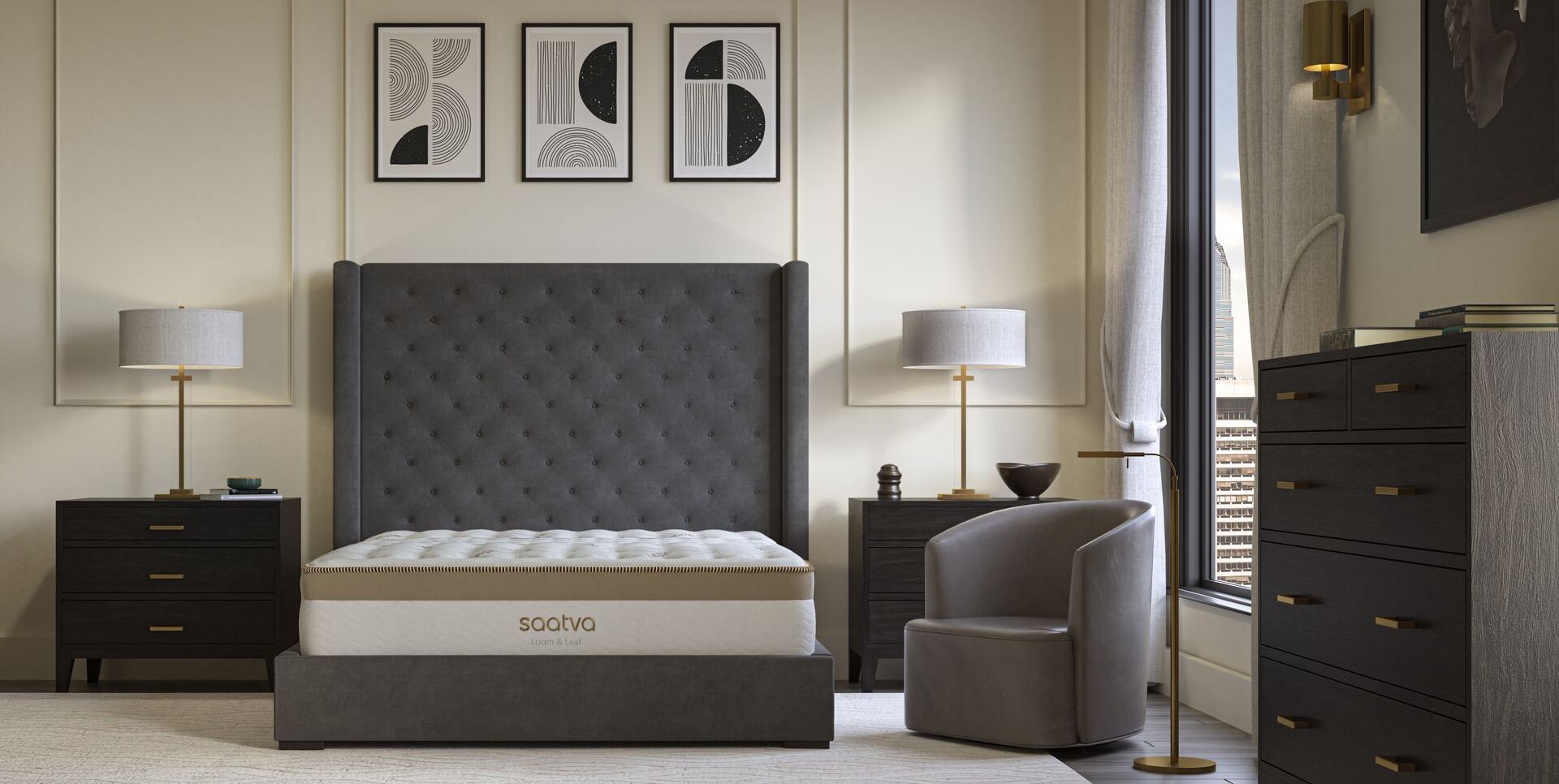 Premium memory foam, handcrafted in the U.S. with eco-friendly materials. Breathable organic cotton, cooling spinal gel, and layers of high-density support foam assure a cool, comfortable night's sleep.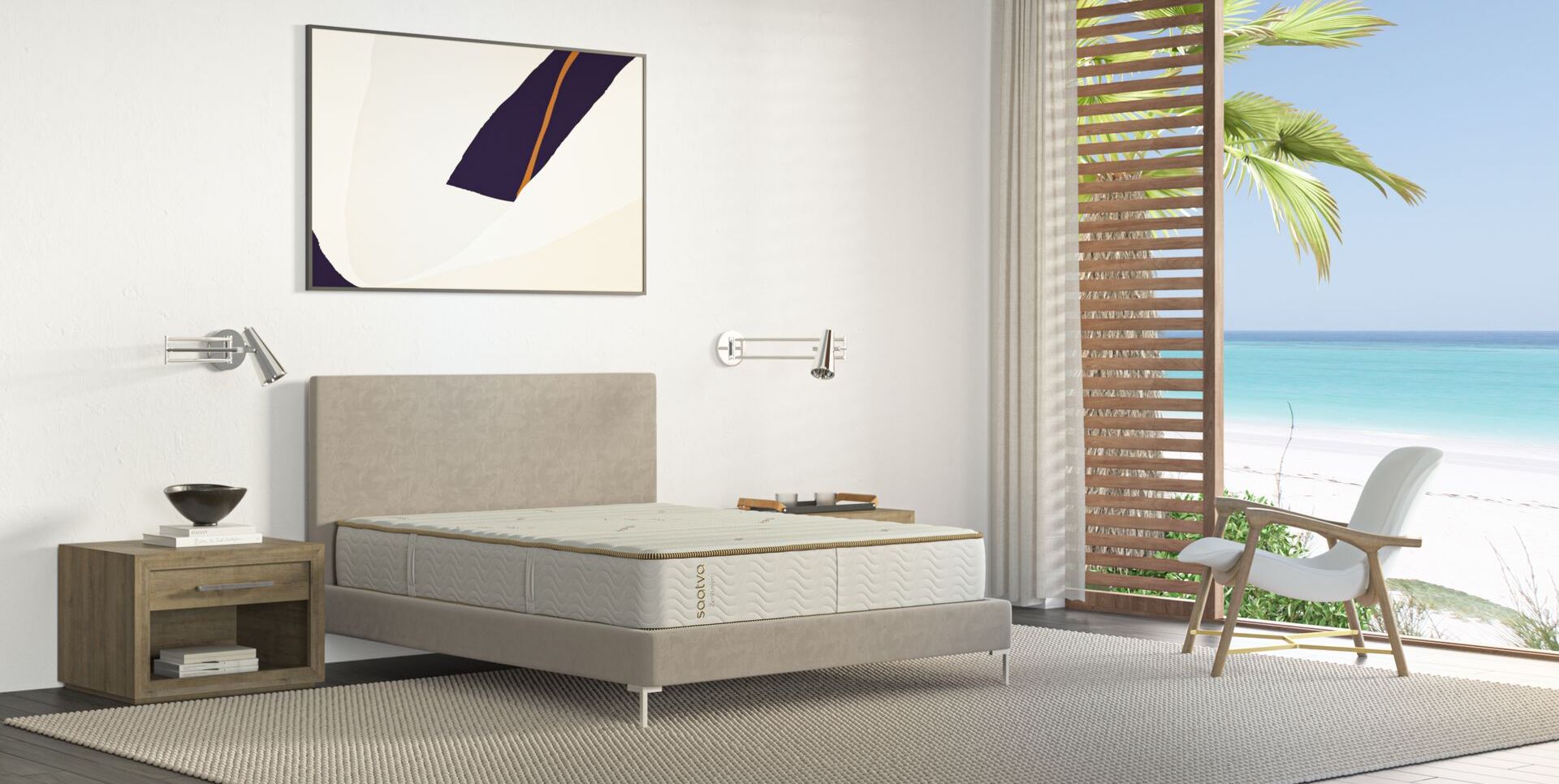 Natural latex responds to every curve for pressure-free support and responsive comfort. Natural latex is supple, resilient, and durable, for the ultimate in elevated sleep. (It's naturally hypoallergenic too.)
4 advantages to choosing an organic mattress
Besides lowering exposure to potentially harmful chemicals, organic mattresses and components offer other advantages, including:
Fewer allergens: Wool is one of the organic mattress stars. That's because it's naturally antibacterial and antimicrobial, resistant to dust mites, and hypoallergenic. Because it's free of chemical irritants wool is a good choice for allergy sufferers, as is organic cotton.
Durability: High-quality natural materials like wool and latex last a long time: 15 to 20 years with normal use. Natural latex mattresses are among the longest-lasting types of organic mattresses on the market, with a lifespan of 20 years or more, longer than even premium memory foam (10-15 years) and innerspring (7-10 years on average).
Comfort: The natural fibers used in organic mattresses wick away moisture and are breathable, which makes for a cool and comfortable night's sleep.
Environmental impact: Most people are usually so focused on getting a new mattress home that they don't think about what happens to the old one once it leaves the bedroom. Landfill operators struggle to compress and bury mattresses—sometimes upwards of 300 per day. Environmentally conscious mattress manufacturers typically implement recycling programs and find ways to use recycled components of an organic mattress, such as springs made of recycled steel. Plus, those same chemicals that you don't want near your body won't wind up in your nearby landfill. (Here's what you need to know about vegan mattresses.)