At the beginning of a new year, it's always a good idea to take stock and choose aspects of your life that could use a refresh—and a bedroom is a great place to start. Even if your style is relatively classic and timeless, a few on-trend pops can make your surroundings look cool and current.
"When working with my interior design clients, the bedroom is usually a place where they want to feel cozy and calm—a break from the outside world," says designer Michelle Zacks. "I think the new year is a great time to reflect on how to bring that sense of peacefulness into your home."
Ahead, we'll share the latest trends in interior design so you can update your bedroom in time for 2023.
Top trends in interior design for 2023
Sculptural furniture and decor
Zacks says a big design trend she anticipates being popular in 2023 is sculptural-looking furniture and decor. "Whether that be soft curves or more angular edges, I feel like there's a movement toward furniture that functions as art," she reflects.
Zacks suggests incorporating this sculptural trend in your bedroom by adding in some sculptural end tables or twisting table lamps by the bedside. "Even a small touch, like an unusually shaped throw pillow on the bed, captures the look," she adds. (Here are the best global interior design trends from around the world.)
Vintage pieces
Increasingly, people are looking for ways to make their spaces feel authentic and unique, which has brought about a rise in collecting vintage decor and antique furniture.
"I think that trend continues heavily into 2023," Zacks says. "The key is to mix both old and new elements to create a space that's uniquely yours." For example, in your bedroom, you can pair a vintage bed frame with simple, modern bedding.
Check out Saatva's selection of linen bedding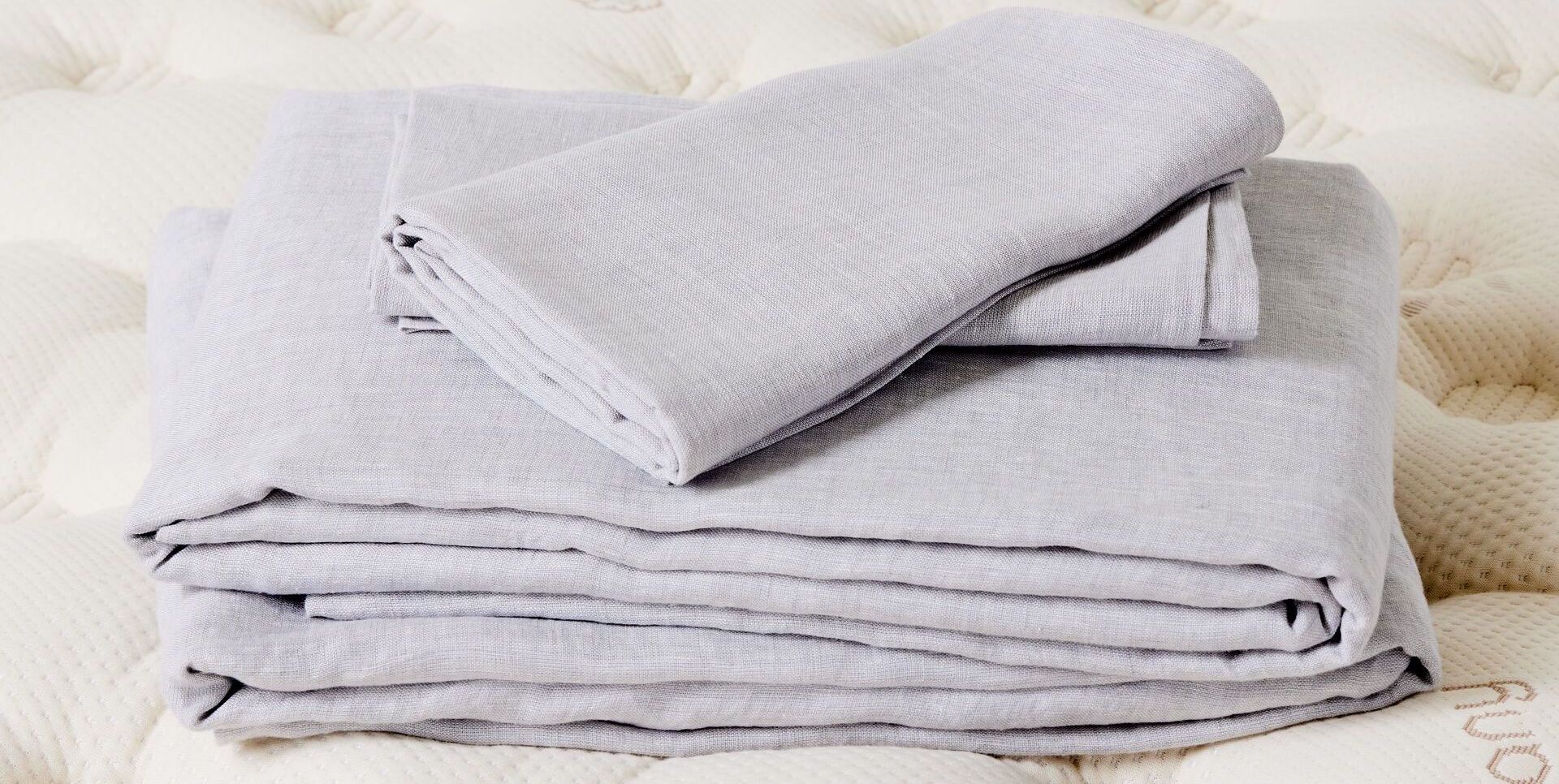 Sleep in effortless style with our deluxe linen sheets made with responsibly-sourced, all-natural Belgian linen. Stays cool in the summer, warm in the winter, and gets softer with every wash.
Add a luxuriously inviting finish to your bed with our deluxe linen duvet cover and matching shams. Made with responsibly-sourced, all-natural Belgian linen that gets softer with every wash.
Organic materials
"As far as materials, I think organic is still going strong," Zacks says. "By this, I mean natural materials like wood, hemp,
linen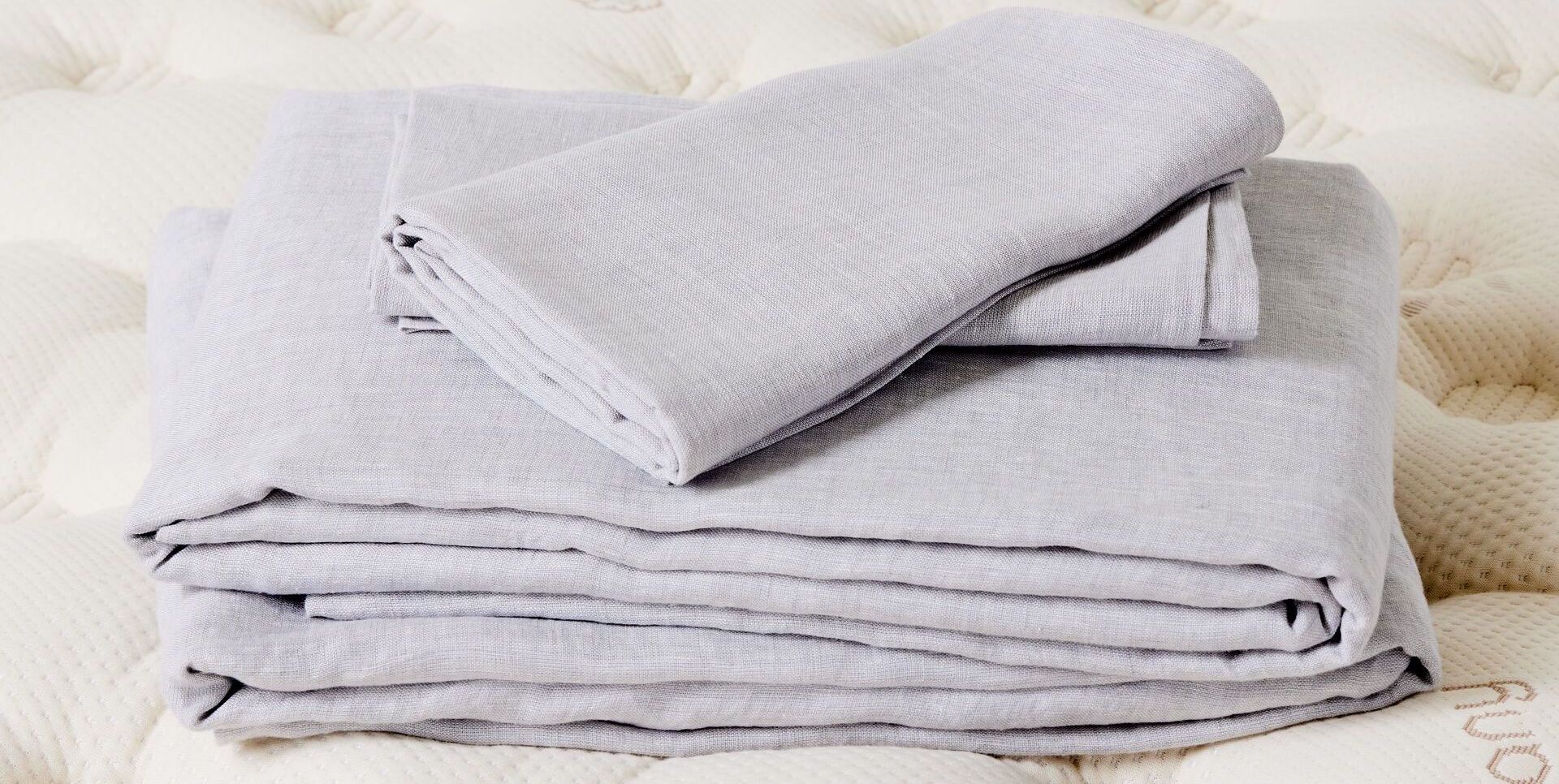 Linen Sheet Set
Airy and elegant linen sheets with a relaxed look
, rattan, terracotta, marble, and other types of stone—materials that are naturally expressive."
To bring the organic trend into your sleeping space, Zacks recommends layering your bedding with varied textural elements: a linen coverlet that touches the floor on all sides, for example, paired with a simple throw pillow in a contrasting material.
Art with personality
"I'm always looking for ways to make a client's home feel unique and personal to them, and artwork is a great way to express that," Zacks shares. She says investing in artwork is timeless, even though it's a current trend. You can make your space feel of the moment by weaving in some pieces that express how you feel "right now."
"Rethink your bedroom walls," suggests Zacks. "Is there a beautiful photograph that could be hung above the bed? A set of prints above a dresser? I also quite love dimensional artwork or something tactile for a bedroom space." (Here's how to use the Pantone Color of the Year in the bedroom.)
Neutral hues
In 2023, neutral colors are still top of mind—but this time, things are trending toward a layered appearance. "For a layered neutral look, think of mixing various tones of white with beiges and deeper browns and bringing variation in through texture," Zacks says.
FAQs
What are the latest interior design trends?
When it comes to interior design trends for 2023, home design continues to gravitate toward authenticity and an organic feel. Natural materials reign, while artwork that feels personal, collected vintage pieces, and artful, sculptural furniture will be popular next year.
How do interior design trends develop?
Zacks offers her expertise on how trends start: "I think trends develop from a combination of what's happening in the world around us alongside a reinterpretation of what has happened in the past," she explains. "For example, we might look to something beautiful or inspiring from the past but want to make it feel more current by tweaking it a bit—then a new trend is created by combining something old with something new." Here's why you should hire an interior designer.
Get in on the latest interior design trends with Saatva
There are so many great trends on the horizon for 2023. If you want to make your bedroom look right this minute, Saatva offers a variety of high-quality bedroom furniture pieces to help bring the latest interior design trends to life in the bedroom.