With winter officially here, it's time to start thinking about how to stay warm at night. Heaters, thermal curtains, and sealing drafts can all help keep out the cold. But for the coziest night's sleep, you also need the right sheets.
The best sheets for winter will make you feel all warm and toasty while remaining breathable and comfortable. Otherwise, you could wake up in the middle of the night drenched in sweat. You may need to experiment with different sheet materials to find what works for you, starting with these recommendations.
The best cozy sheets for winter
Here are the five best sheet materials for winter and how to decide which one is right for you.
Cotton
Pros: Cotton is an unrivaled all-season bedding material. Because it's so great at absorbing moisture and wicking it away from your body, it's guaranteed to keep you dry even if you get too hot under your heavy down comforter.
Cotton is an ideal choice for people who don't like to feel trapped in warmer fabrics like flannel or fleece during the night. If you tend to sleep hot, choose lightweight percale cotton sheets, which you can always pair with a heavier comforter for added warmth.
If you run colder, on the other hand, look for cotton sheets with a high thread count. The higher the thread count, the heavier the sheets. Cotton jersey is another option to consider this winter. It's soft and stretchy and feels like your favorite T-shirt.
Cons: Cotton sheets might not be right for you in the winter if you prefer your sheets to be warm to the touch immediately as you get into bed. If that's important to you, or if you crave something bulkier, softer, or fuzzier for the winter months, you may be happier with a material like flannel or fleece. (Read our guide to comforters vs. blankets to find out which one will keep you coziest while it's cold outside.)
Flannel
Pros: Flannel sheets are super-warm and soft to the touch. That's due to the process called "napping," during which the woven sheet of fabric is brushed by thousands of tiny metal brushes on one or both sides. The tiny fibers pulled from the fabric during the brushing process create millions of small insulating air pockets that help retain your body heat and keep you warm. These pockets retain body heat for long after you're out of bed—the reason why flannel always feels warm.
If you're in the market for flannel sheets, opt for 100% cotton double-napped (brushed on both sides) flannel to get the best experience. Cotton flannel will have all the great properties of cotton, such as excellent airflow and moisture-wicking, helping to keep you dry at night should you get overheated.
Cons: Flannel is prone to pilling (although finer quality flannel less so) and will shrink a bit after the first wash or two. It might also be too warm or feel too heavy for some people.
Enjoy cozy sleep this winter with these Saatva sheets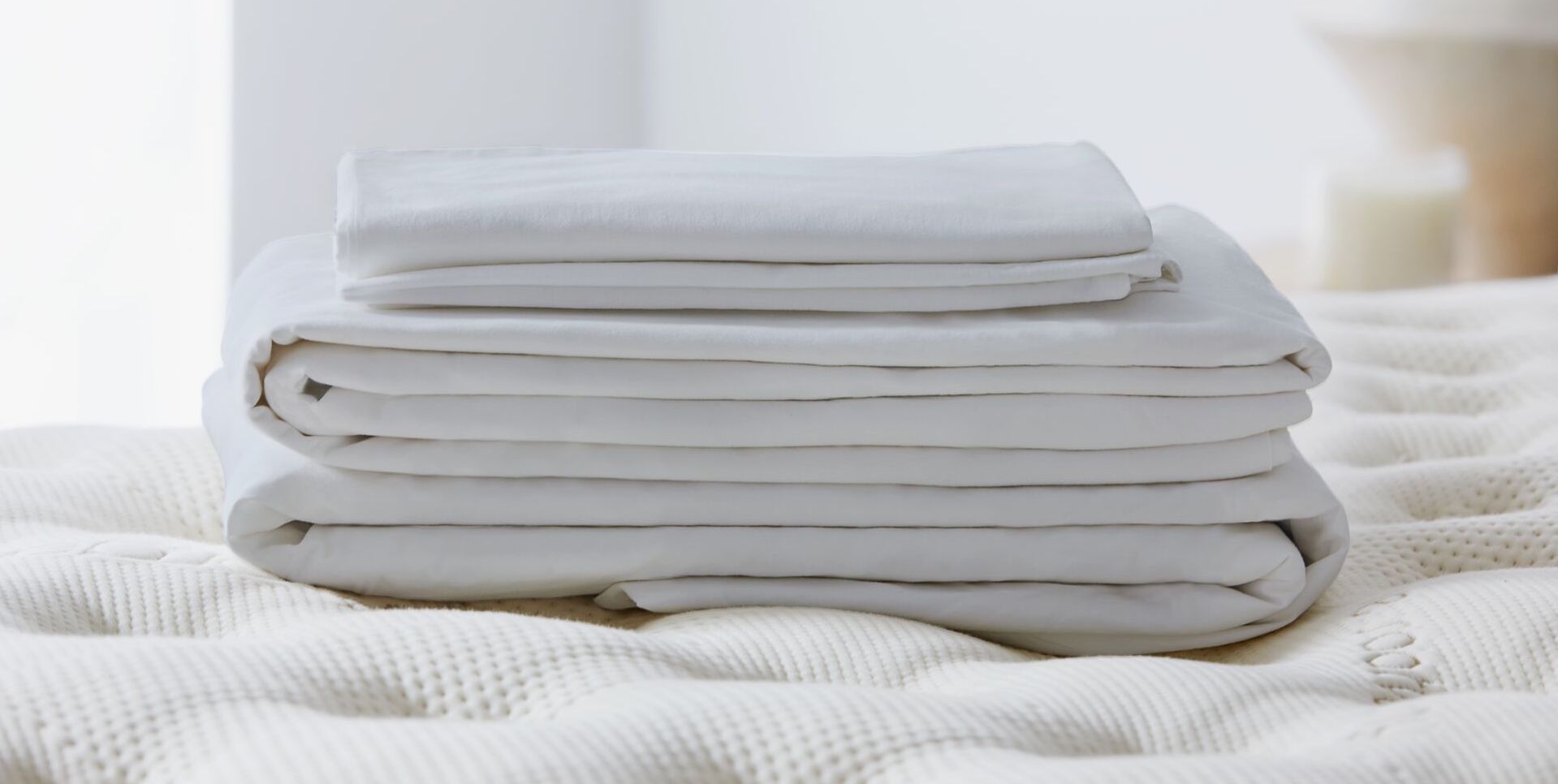 Pamper yourself in deluxe comfort with our breathable percale sheets. They're made from the world's best long-staple cotton that gets softer and better with every wash.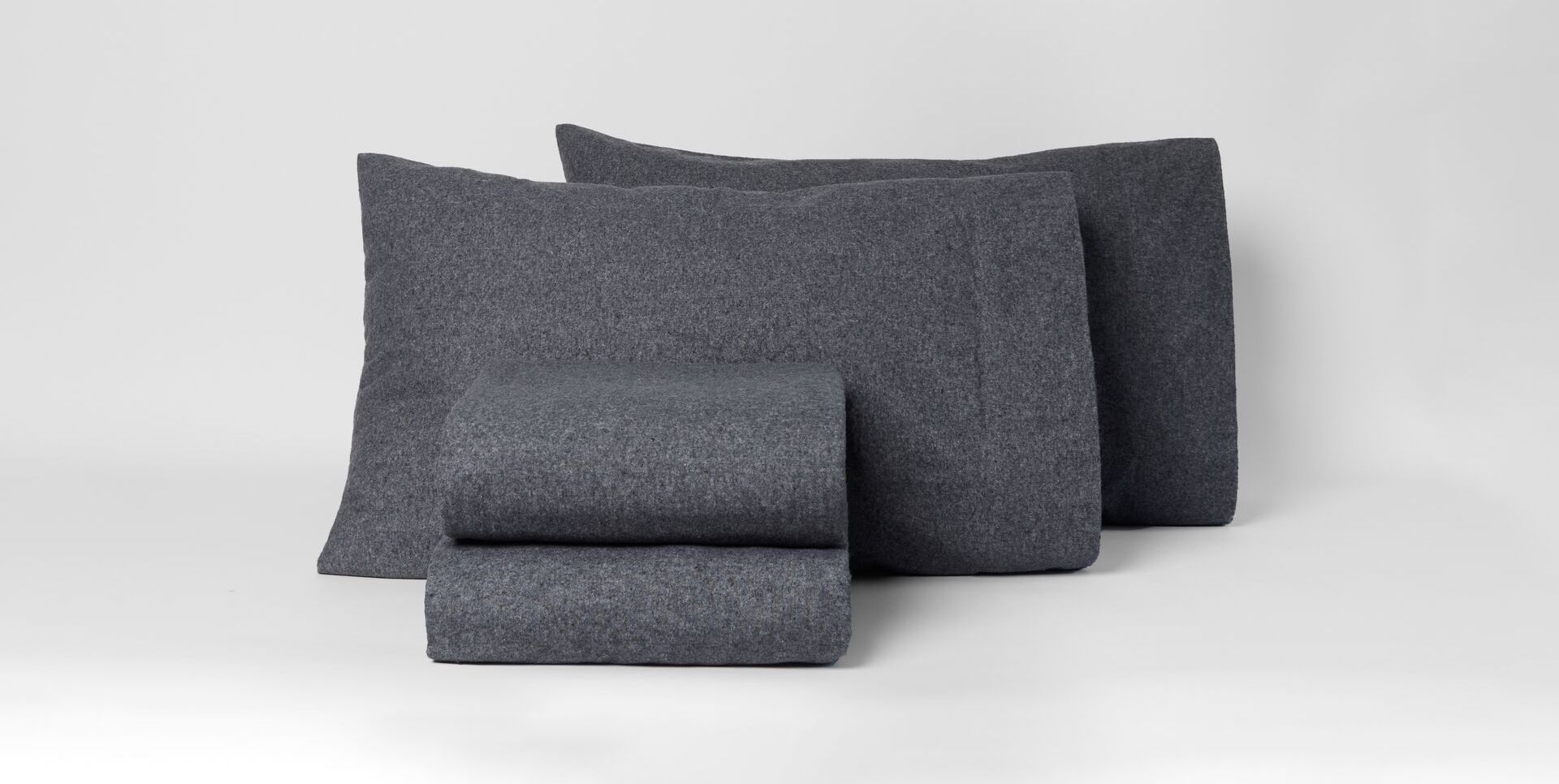 Envelop yourself in the soft, breathable warmth of our luxurious flannel sheets. They're woven from the world's best long staple cotton and yarn dyed for a unique heathered finish.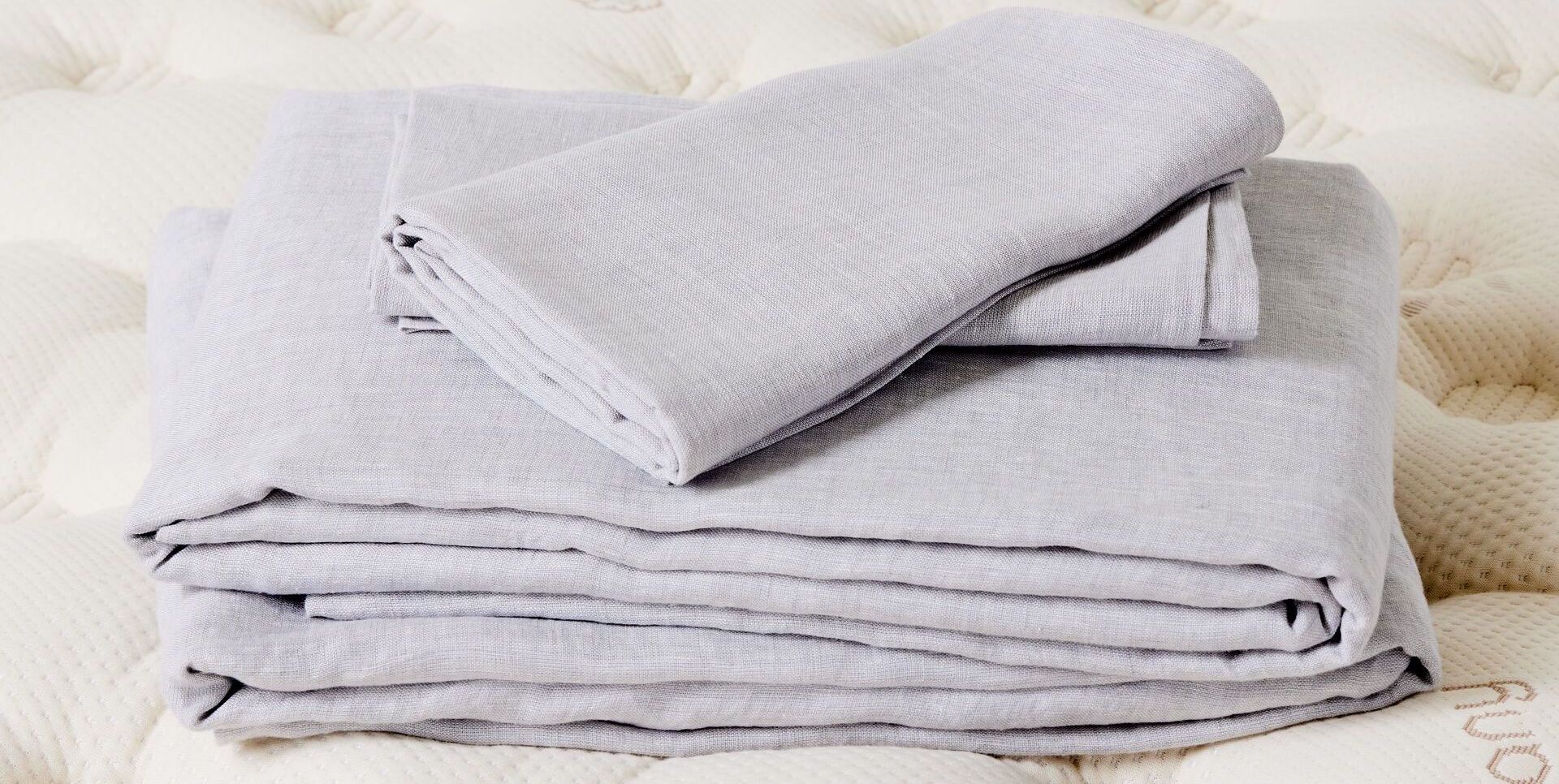 Sleep in effortless style with our deluxe linen sheets made with responsibly-sourced, all-natural Belgian linen. Stays cool in the summer, warm in the winter, and gets softer with every wash.
Fleece
Pros: Fleece is a knitted material (not woven like most fabrics) made of synthetic fibers. Because of how they're knitted, fleece sheets are thicker than sheets made from other fabrics and are good at retaining body heat. Fleece sheets won't wrinkle or shrink.
There are actually several different types of fleece that sheets can be made from. For example, microfleece is quite thin and lightweight and has been engineered to wick moisture away from your body. Polar fleece is warmer and thicker. It traps body heat and is a great option if you live somewhere really cold.
Cons: Because it's synthetic, fleece won't have the breathability of natural fibers like cotton, linen, and flannel. Some people describe sleeping on fleece sheets like "sleeping inside a teddy bear." That might sound appealing to some but claustrophobic to others. If you're in the latter group, it's best to avoid fleece. Fleece is also prone to pilling (although some fleece is pill-resistant), and some types of fleece may stretch out of shape over time.
Related: What you need to know before buying new sheets
Linen
Pros: Like cotton, linen is a natural fabric that excels at regulating body temperature. With the ability to absorb as much as 20% of its weight in moisture, it will keep you dry even if you happen to sweat under your comfy goose-down duvet. In addition, linen is highly durable, anti-static (meaning it will repel dirt), and hypoallergenic.
Cons: Linen's lived-in look and textured feel will appeal to some but might make the material too rough for others. If you're looking for a silky smooth feel, consider a different fabric. Keep in mind also that linen wrinkles more easily than other fabrics.
Silk
Pros: Silk feels extremely smooth and is lightweight, durable, and hypoallergenic, making it a nice choice if you have sensitive skin. Silk is a 100% natural fabric made from the secretions of a silkworm.
Being a natural material, silk doesn't trap heat, but it also doesn't absorb moisture as well as cotton or linen do. However, if you're not generally a sweaty sleeper (or at least if it's not a problem for you in the winter), go ahead and try silk sheets.
Cons: Silk is more delicate than other fabrics and requires more care. Most silk sheets need to be hand washed or washed on the delicate cycle using a mild detergent.
Spilled something on your sheets? Don't freak out! Here's how to get rid of any stain on your sheets.