Standing sentry at the bedside, ready to provide comfort, warmth, and pleasure, slippers are wintertime essentials that make great holiday gifts—yet we tend to give them short shrift. After a long day, slippers can create the ultimate 'ahhh!' moment, but we don't truly take the time to find the right pair," says Dyansa Calderone, lead buyer for online shoe retailer Zappos.
Indeed, experts say, slippers deserve the same attention we pay to picking street shoes. "We're all unique in terms of size, style, materials and how, when, and where we wear our slippers," says Sean Gayle, senior shoe designer for L.L. Bean. Fortunately, with such a wide array available now, people can find slippers that fit their feet and their lifestyle."
With choice, however, can come confusion. We're here to help. Read on to find out what makes a quality slipper and how to match the people you love—yourself included!-to the perfect pair.
What to look for in a pair of slippers
Fit first: "It's difficult to make a blanket statement about fit because some people wear slippers with thick socks and others with no socks," Gayle says. As a general rule, slippers don't come in half sizes and tend to run on the wide side. So one trick to finding true fit is to try slippers from a shoe brand you already like. "The company is apt to use a similar design to their popular flats," Calderone explains. She also suggests reading style descriptions, which should recommend buying up or down in size to get the best fit, carefully when shopping online.
Material matters: "The difference between a $25 slipper and a $100-plus slipper largely comes down to materials," says Leslie Gallin, president of footwear for the trade show firm Informa. "With slippers, it's all about human touch, because they're the shoes you cannot wait to come home to and slip on." For quality and coziness, look for wool, sheepskin/shearling, kid leather (a.k.a. skin or hide that comes from a goat), and suede uppers. A popular option at a lower price point is plush terry, sure to evoke the pampering feeling of being at a posh spa.
Construction counts: The best slippers offer what seem like opposing assets: They're soft and cuddly but also tough and rugged. That's where construction comes in. "When you pick up a slipper, before trying it on, you should get a sense of the craftsmanship that went into it," says Gayle. Check the stitching, which should look neat, uniform, and secure. Give it a bend—it should spring back into shape. Put your hand inside and feel around. "Seams and tags must be virtually nonexistent so as to not cause rubbing or friction when walking," says Calderone.
Wearable warmth: "One of the most common complaints about slippers is the inability to regulate the temperature of the feet, making them too hot or too cold," says Gayle. "Double-faced shearling is ideal for slippers as it's a breathable material with moisture wicking properties—important because sweaty feet often turn cold. And an internal, padded midsole helps prevent cold from coming up through the bottom."
Related: How wearing socks to bed can help you sleep
Lining logic: A cushy pile lining is bound to flatten with daily wear—so should that affect the size you choose? "Only size down if the upper also has natural give, like a soft suede," Calderone counsels. "If the upper is manmade, the pile will flatten, but the slipper itself won't change, so it should still fit well."
Style statements: While street shoes are dictated by the whims of fashion, slippers tend to be iconic. Backless classics like scuffs, mules, and slides are easiest to put on, while perennial favorite closed versions, such as moccasins and booties, may need a helping hand—or at least finger. Still, designers will be designers, so there are some fun trends this year. "Fluff and color are hot, hot, hot!" Calderone says.
The best slippers for everyone on your list
Now that you've got some slipper savvy, consider the below scenarios to zero in on what pair to purchase—for yourself or as presents for others.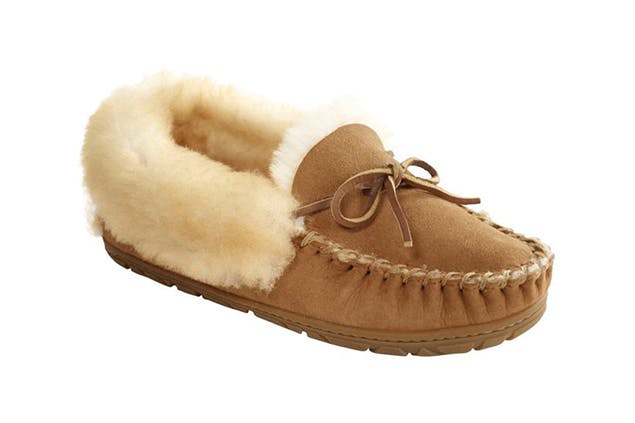 "I'm constantly in and out of the house and don't want to put on street shoes to grab the mail or sweep the patio." Manufacturers remind us that their products are called "house slippers" for a reason: They're designed for indoor use. But the more surfaces slippers engage with, the tougher the sole should be. Rubber is more rugged than leather, better suited to the likes of concrete and asphalt. It's also especially important to get a grip if venturing outside in slippers, so look for a tire-like tread for added traction. L.L. Bean's Wicked Good Moccasins, with their thick rubber outsole, come in men's and women's versions and were rated best overall slippers for 2018 on The New York Times review site The Wirecutter.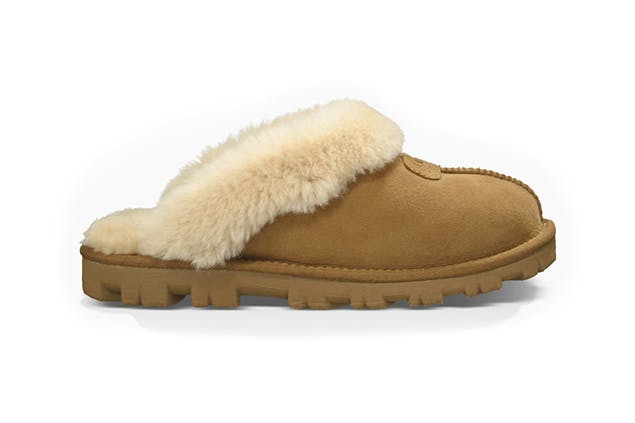 "I tend to be really hard on footwear." For a sturdy style made to last, Calderone recommends the UGG Coquette, which boasts the company's signature Treadlite outsole, rugged nylon binding, and twin-face sheepskin upper. "With an aggressive outsole and durable materials, it stands up to heavy use," she says. "At $119, it's an investment slipper that should carry you through several seasons."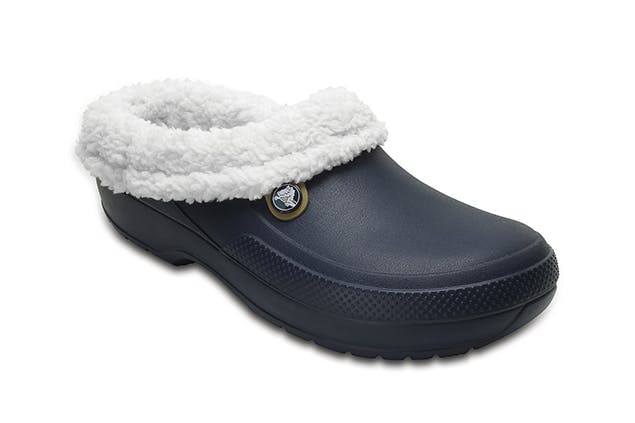 "I often cook and do housework in slippers—they can get pretty dirty." With a Thermoplastic upper and outsole and a removable fuzzy liner, the Crocs Classic Blitzen III Clog can get you through your chores in comfort and then clean up with ease. Simply wipe and dry the outside with a sponge or paper towel, and toss the liner in the washing machine.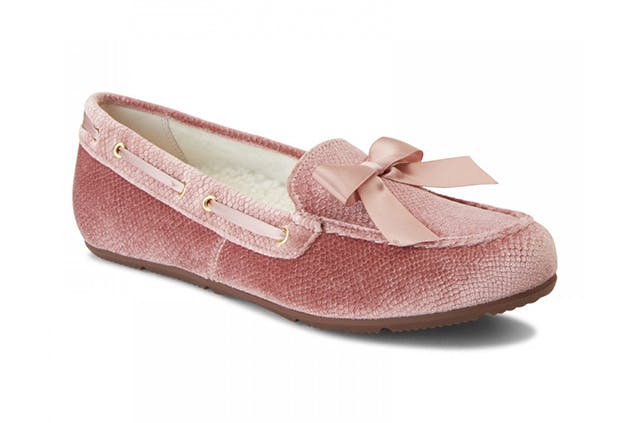 "With my foot pain, I need real support." Podiatrists agree that for the most part, a closed-back design provides better overall support and stays on the feet better with less stress on toes, as you don't have to grip while walking. Closed-back models are also recommended for those with diabetes, neuropathy, or balance issues, and for people who wish to wear a custom orthotic inside their slippers. Brands like Vionic and Propet are often recommended by podiatrists for their patients.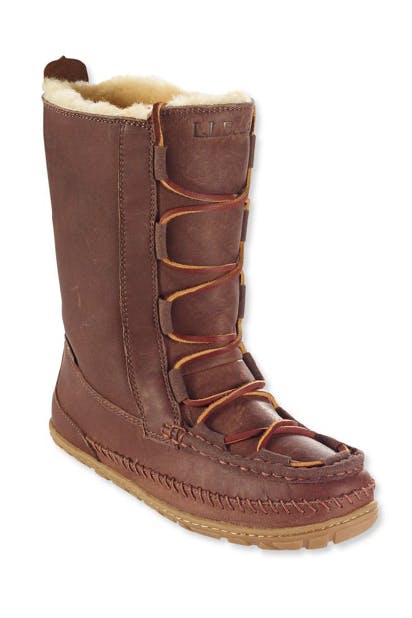 "Winters are harsh in my neck of the woods—and I refuse to crank up the thermostat!" Genuine shearling is a go-to for warmth, but quality faux versions (usually 100% acrylic) can be just as cozy, not to mention less expensive and hand or machine-washable. For extra chill-chasing, aim high—a bootie or even a boot that reaches up the calf offers more coverage than a moccasin. To try: L.L. Bean's Wicked Good Lodge Boot.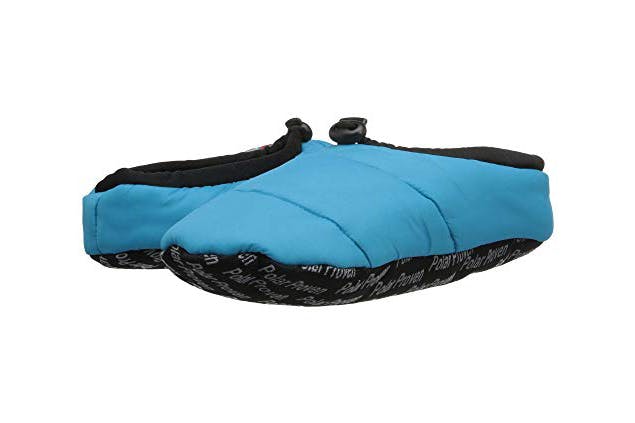 "I'll be on the road this holiday season and want to travel light." Rightly referred to as "sleeping bags for the feet," unisex Baffin Cush slippers roll up small and weigh a mere three ounces. Made of insulated nylon, they were designed to keep winter campers' feet toasty. Slipper socks, like those by Acorn, are another option that won't add much bulk to your luggage.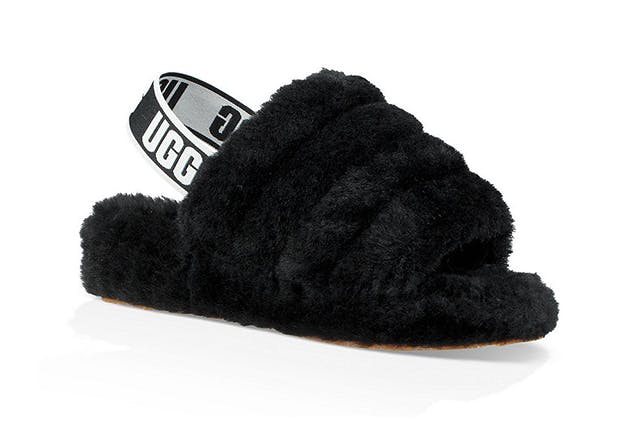 "Call me a fashionista! I want cute, sexy slippers." You're not alone. Footwear News recently reported on celebrities who hit the streets in flagrantly fluffy slippers. Hailey Baldwin flaunted two-tone $1,150 Guccis, while Jennifer Lawrence strolled around Beverly Hills in silver-studded Alexander Wangs. For a more down-to-earth alternative, consider the UGG Fluff Yeah Slide (the number one seller on Zappos right now, according to Calderone) or Ted Baker's Bhaybes.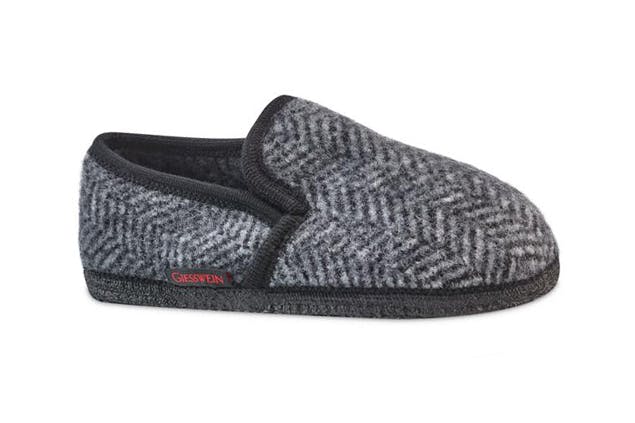 "I do my best to live an organic life." You can't get much greener than the boiled wool slippers by Austria-based Giesswein, which claims water protection, energy conservation and waste prevention as core values. The company's eco-conscious commitment includes economical use of resources, non-polluting production, and natural packaging. The simple styles feature a cushioned footbed with arch support and a slip-resistant outsole with a rocker heel for a natural walking experience.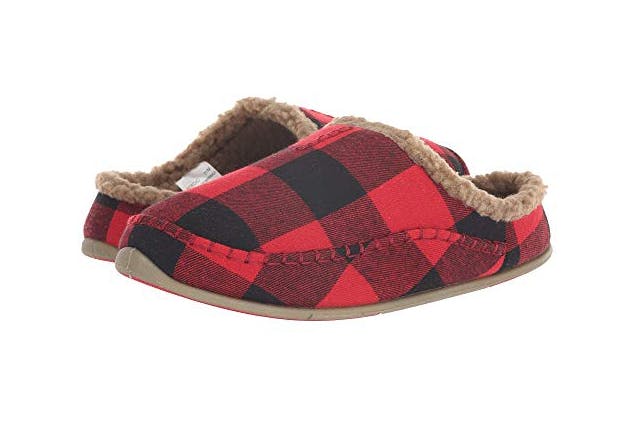 "I'm a last-minute holiday shopper on a limited budget." For gifts, especially if you're unsure of someone's size or width, Calderone suggests going with a backless style like a scuff or spa thong. Faux shearling offers luxurious warmth without breaking the bank. To come in around the $25 mark, consider Deer Stag's Nordic for men, with its extra supportive outsole and inner sock for extra cushioning, and M&F's Western Camila, which has a pillow-soft insole and non-slip rubber outsole.
In need of more gift ideas this holiday season? Check out Saatva for additional great options.