Sometimes knowing you're not alone can make it easier to reach out for helpful tips and tools to get a better night's sleep. If someone in your life has been complaining about sleepless nights, any of these gifts for better sleep can be a great benefit to them during the holiday season.
Whether you're shopping for someone else or for yourself (like me!), here are our picks for the top gifts to give this year for better, healthier sleep.
Best gifts for people who can't sleep
Flannel sheet set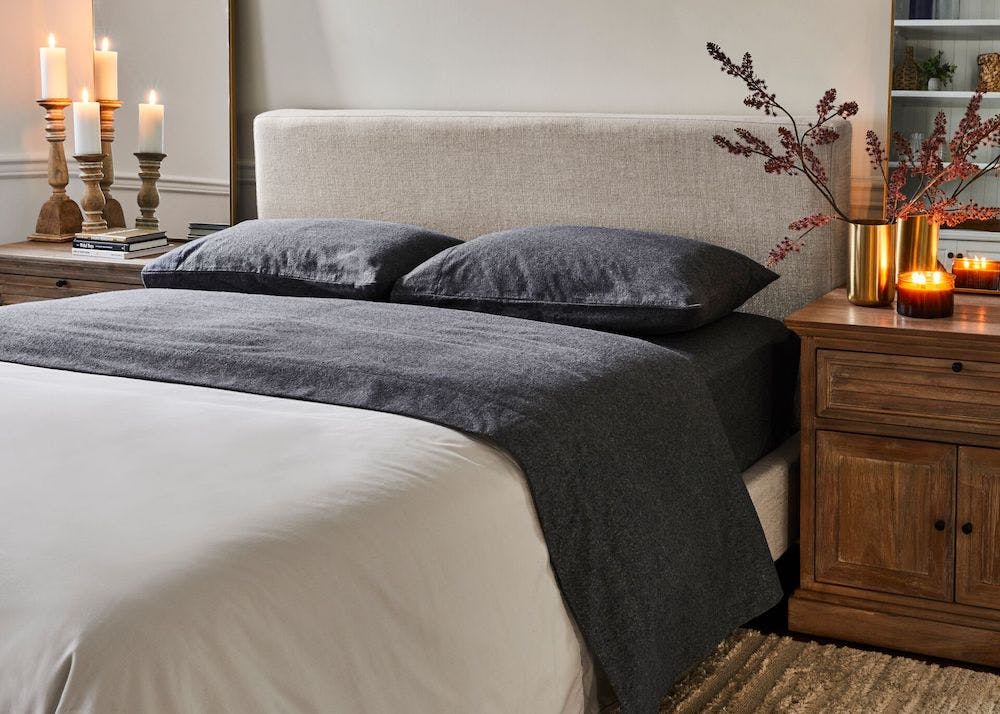 What is it about winter that makes us crave all flannel everything? If you live in a colder climate, you could be waking up in the middle of the night because you're too cold. Saatva's flannel sheets are perfect for cold and hybrid sleepers. They're made from 100% long-staple cotton that makes for a breathable flannel that retains warmth but won't trap heat uncomfortably.
$295 for a queen set,
Sleep tracker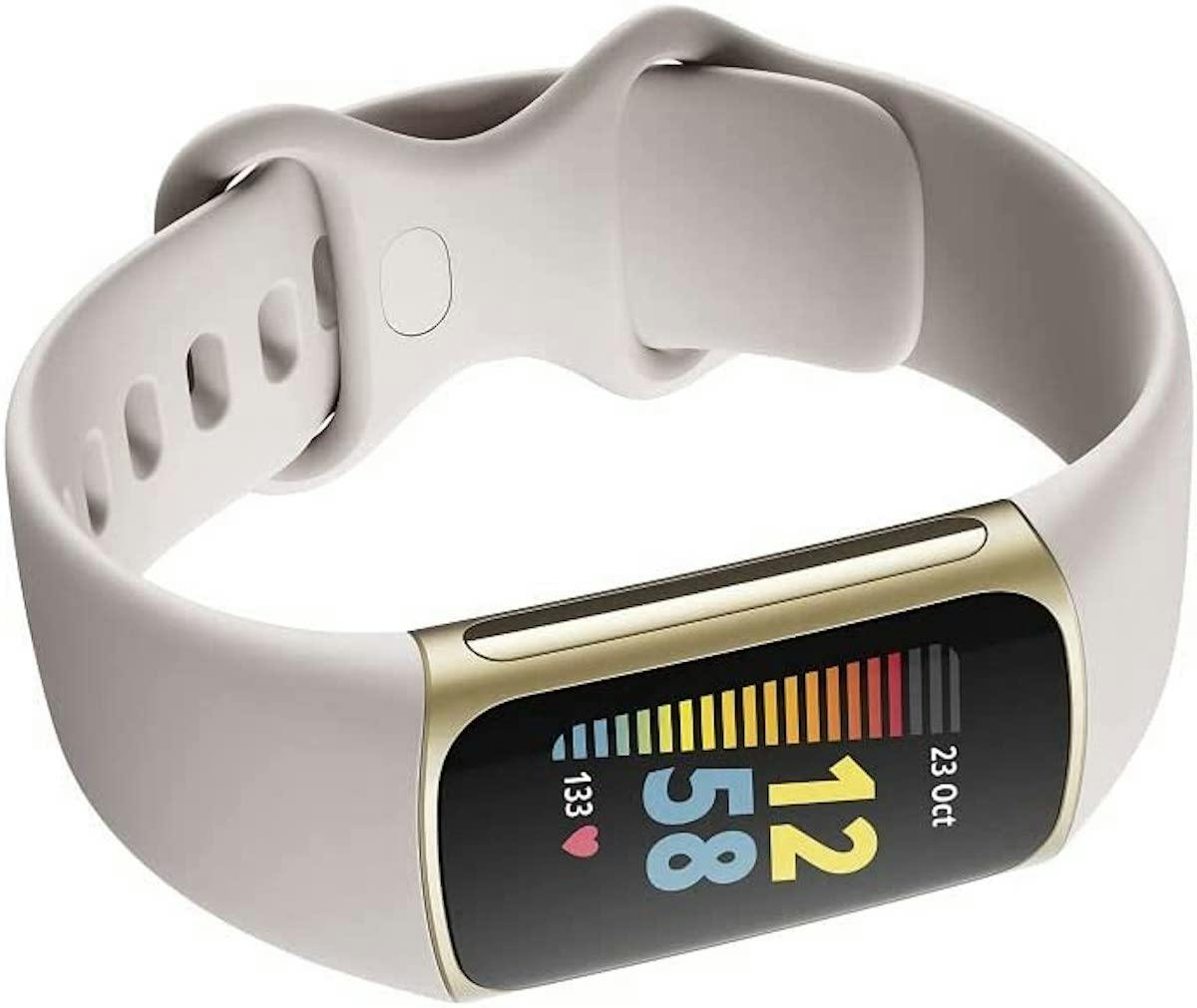 Understanding your sleep habits is the first step to correcting them. The Fitbit Charge 5 can help level up your workouts during the day and track your sleep at night so you can know what needs to be adjusted.
$149.95, fitbit.com
Pillow spray kit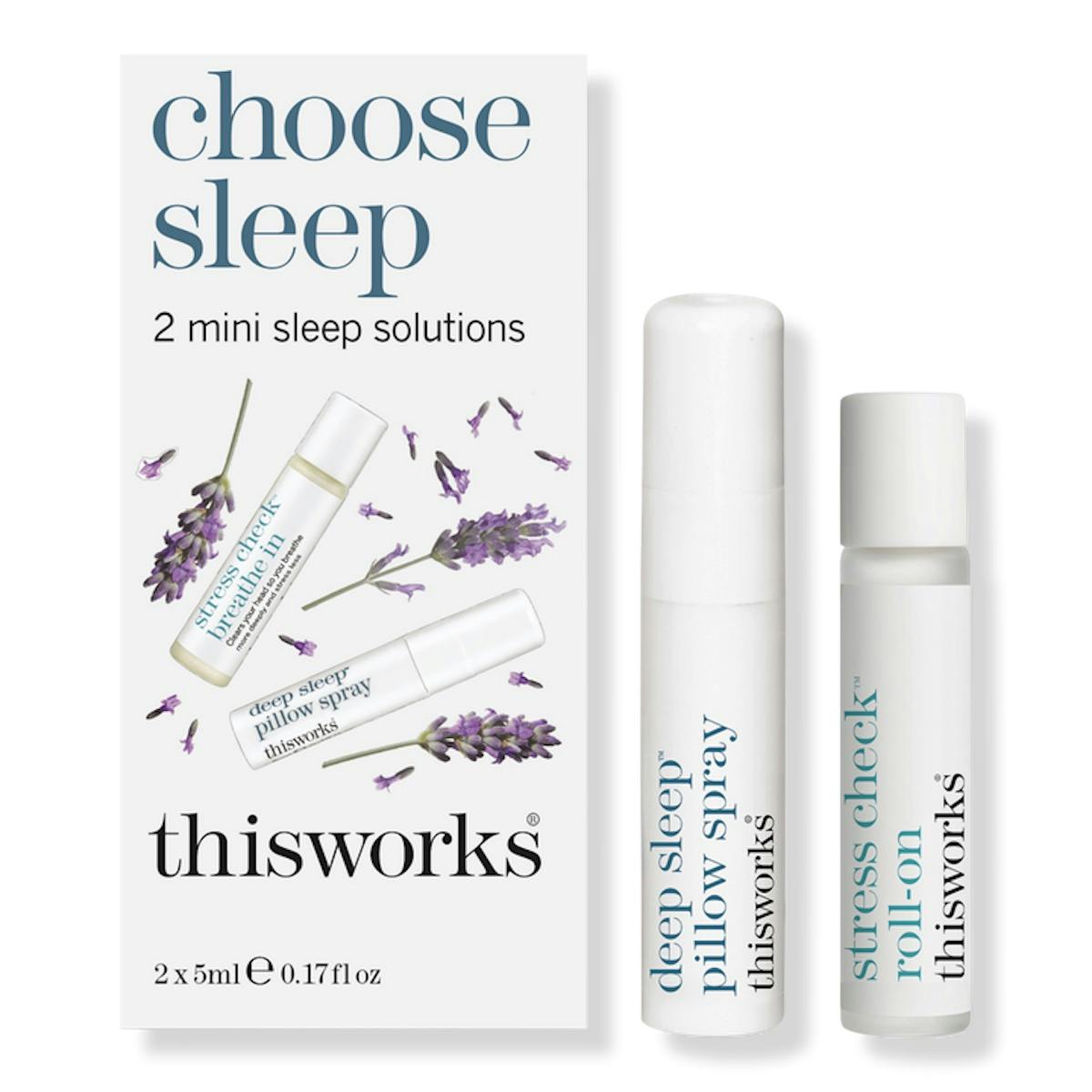 Did you know gently inhaling essential oils is a proven way to relax before bed and usher in sleep? This sleep kit from This Works lets you try out two different ways to breathe in a lavender and chamomile blend. You can either spray it on your pillow or roll it on your skin.
$15, ulta.com
Embroidered sheet set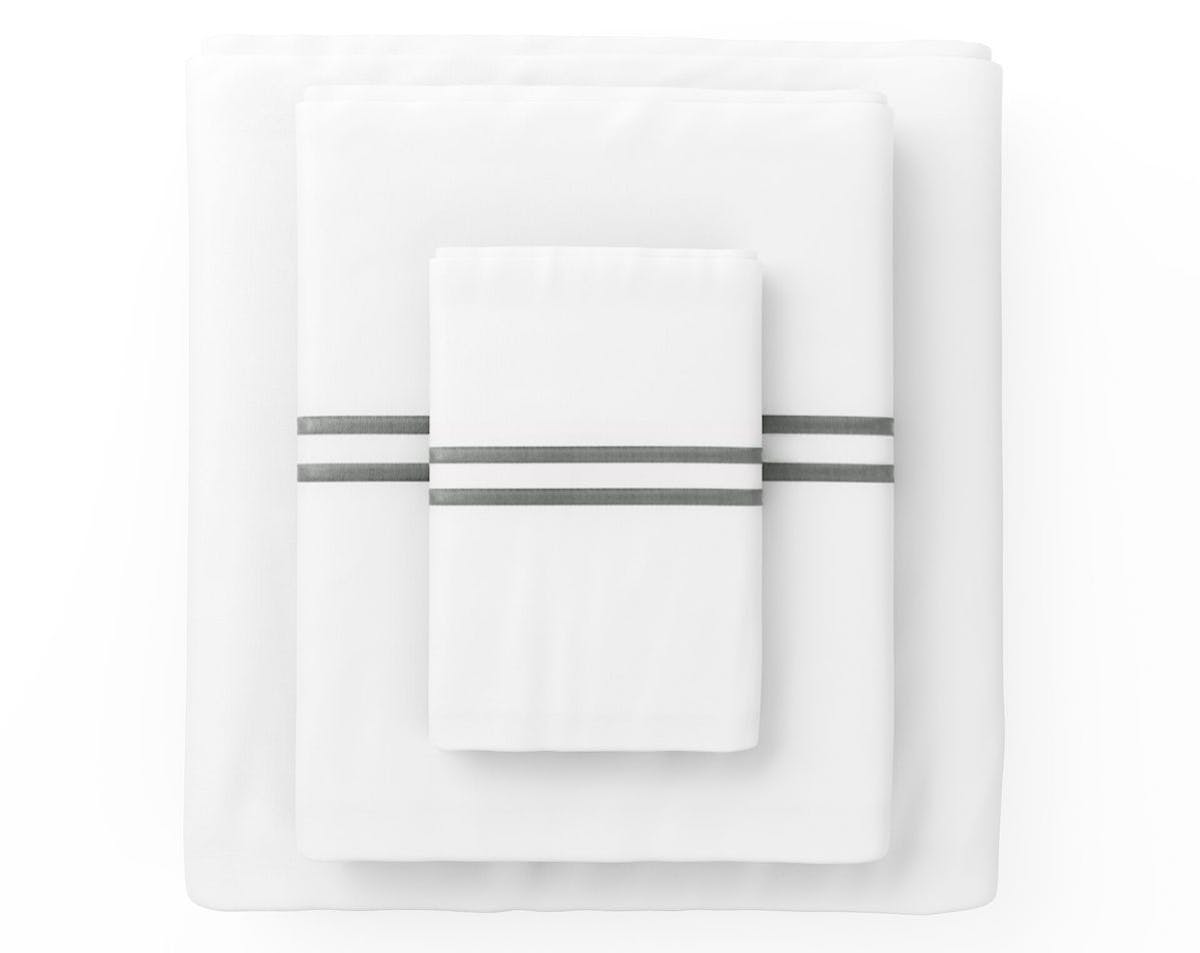 For the avid traveler in your life, help them recreate the feeling of dreamy hotel linens at home. Our embroidered sateen sheet set is made with breathable cotton in a 300 thread count sateen weave that actually gets softer over time with every wash. The hand-finished embroidered trim provides a clean, elegant look rivaling any hotel sheet set.
$215 for a queen set,
Silk pajama set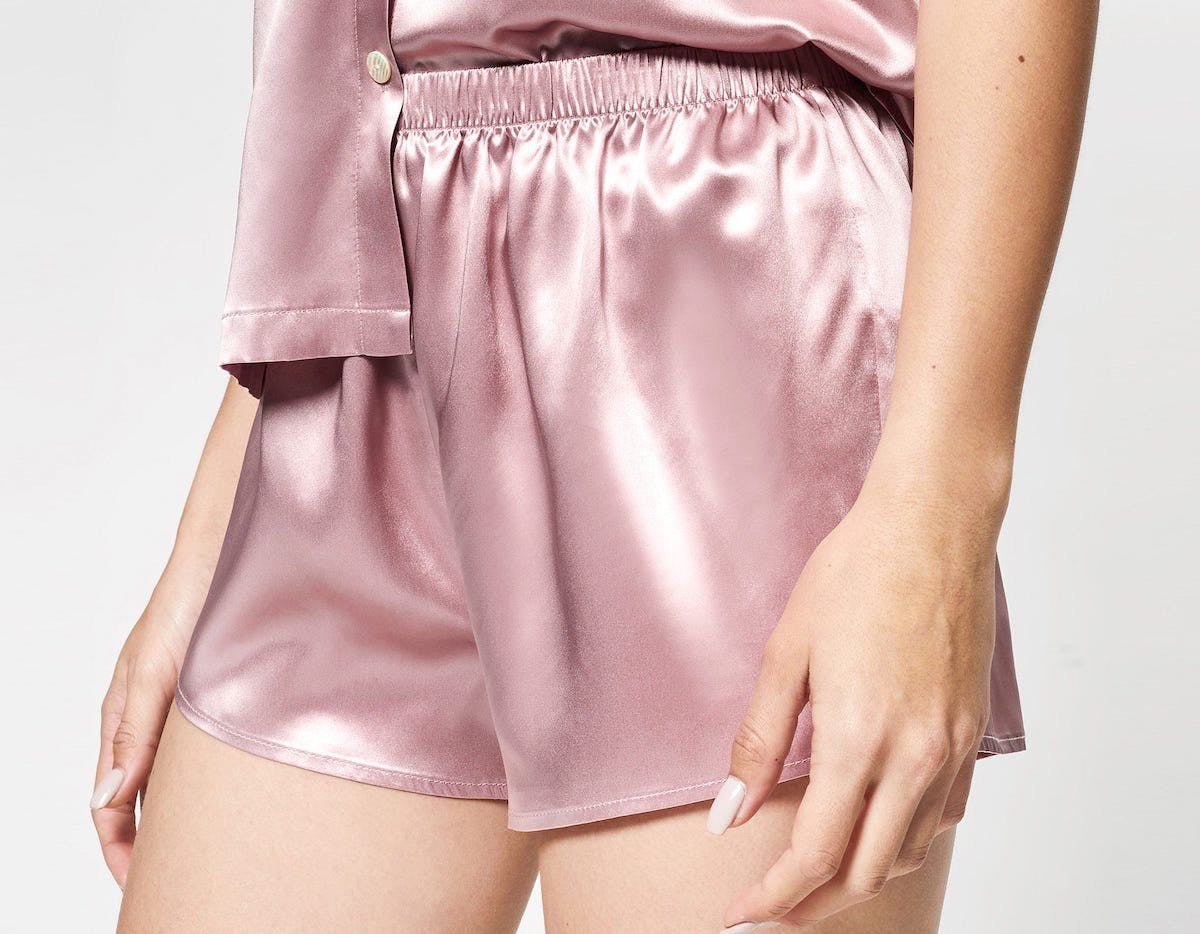 If you wake up in the middle of the night sweating, you might need to reconsider the clothing you sleep in. This washable silk sleep set from Lilysilk is skin-friendly and breathable, thanks to the fact that it's made from 100% Grade 6A mulberry silk.
$129, lilysilk.com
Weighted silk eye mask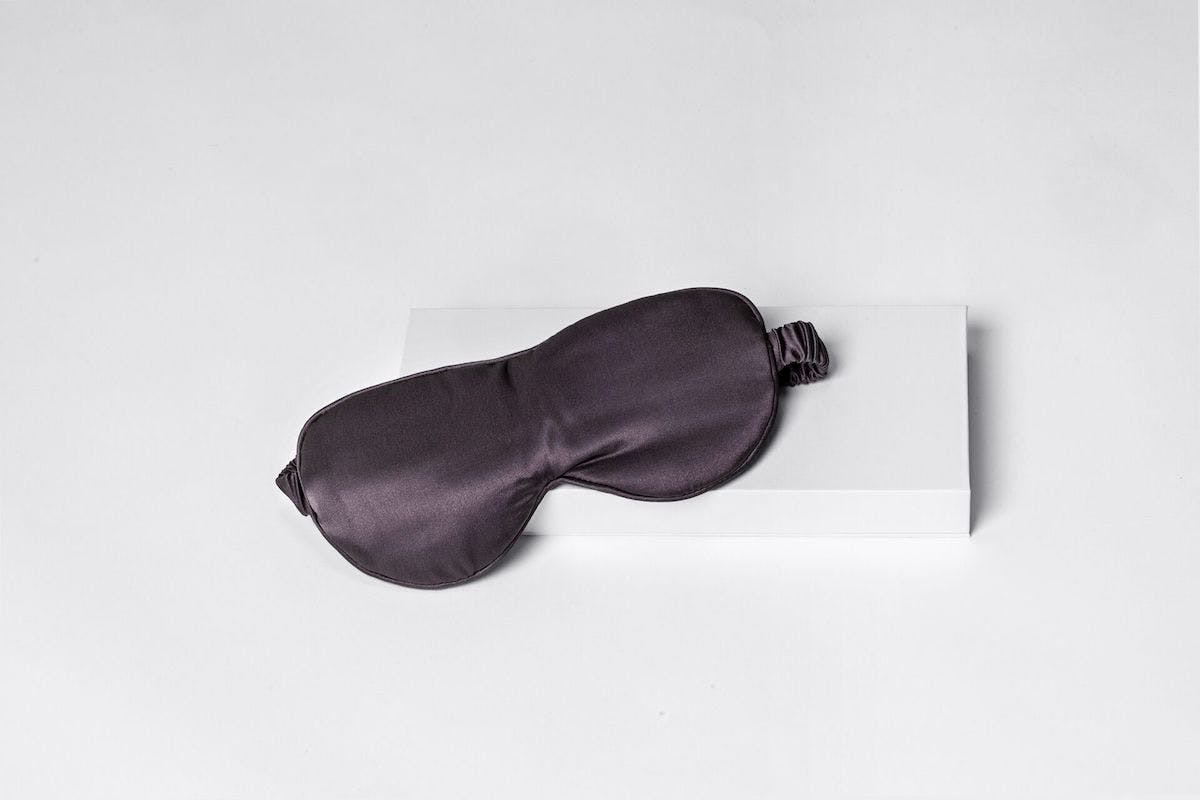 If you live in a big city or a home that has large windows, a sleep mask has the power to absolutely change your sleep life. Mine allows me to get so many extra hours of shuteye when dawn breaks through. Saatva's weighted eye mask is hypoallergenic, breathable, and temperature-regulating so it'll never feel overwhelming on your face. Plus, it's made with all-natural glass beads to provide gentle pressure on the eyes and help lull you to sleep surprisingly fast.
$75,
Fuzzy slippers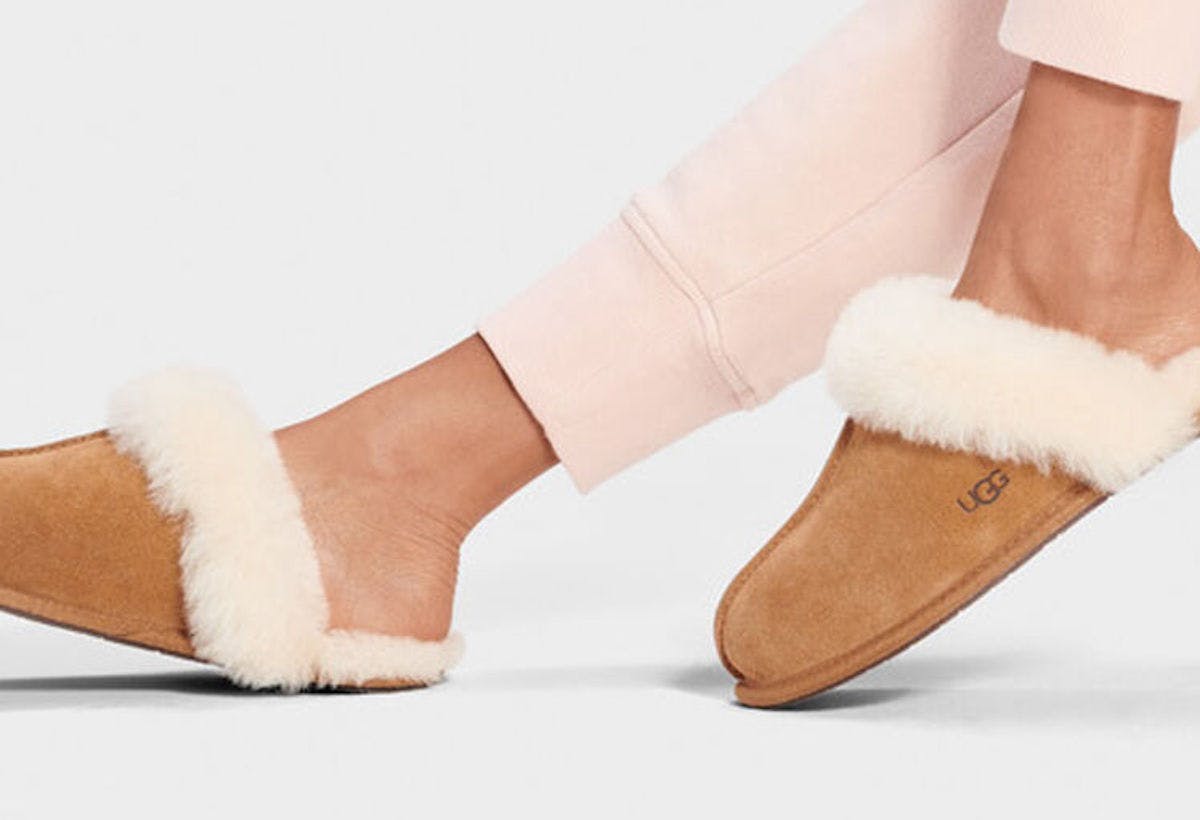 I love a dynamic slipper that's easy to slide on and that features a textured, thick sole so you can wear them to run errands outside if the moment strikes. These Ugg Scuffette II Slippers are the perfect combination of fashion and function, and the cozy feeling will alert your feet (and your body!) that it's time for bed.
$95, ugg.com
Latex pillow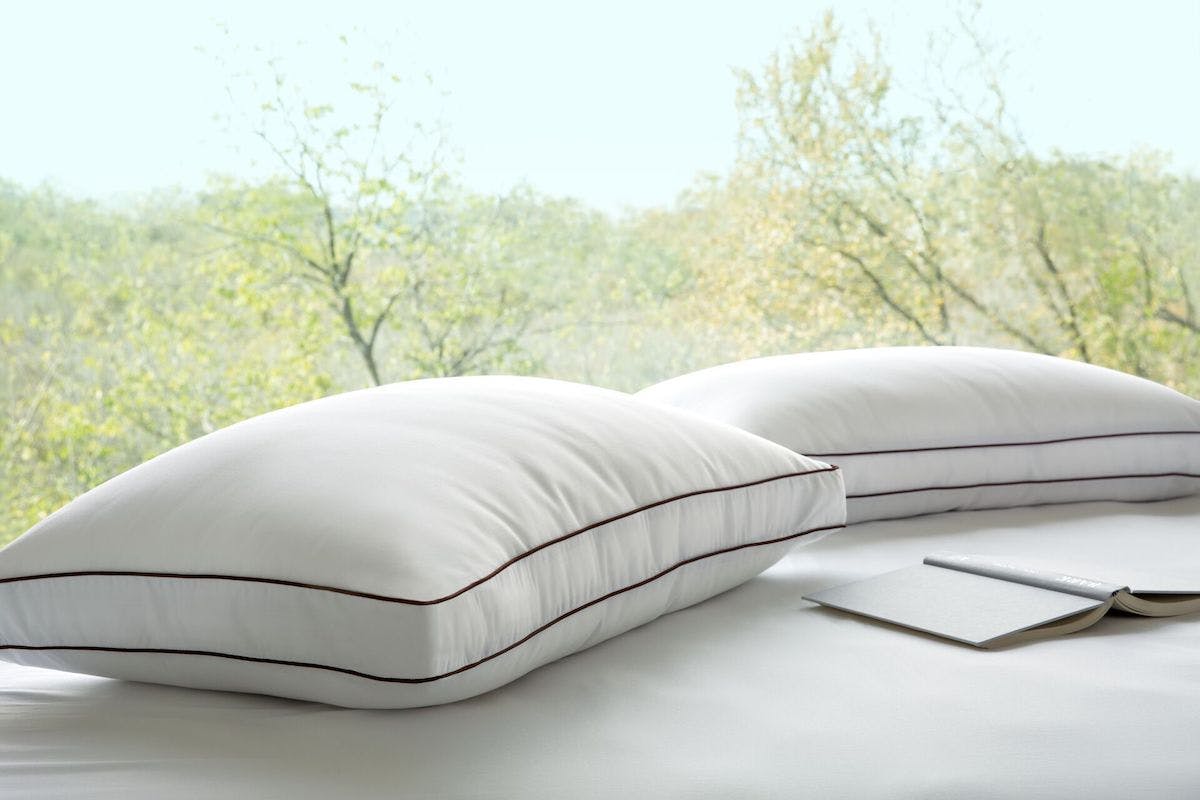 A high-quality sheet set needs a pillow to match it. Our latex pillow is made from natural latex for responsive head and neck support. Plus, the cotton cover is super-breathable, making it an excellent choice for anyone who likes to sleep cool.
$165 for a queen,
Pumpkin spice candle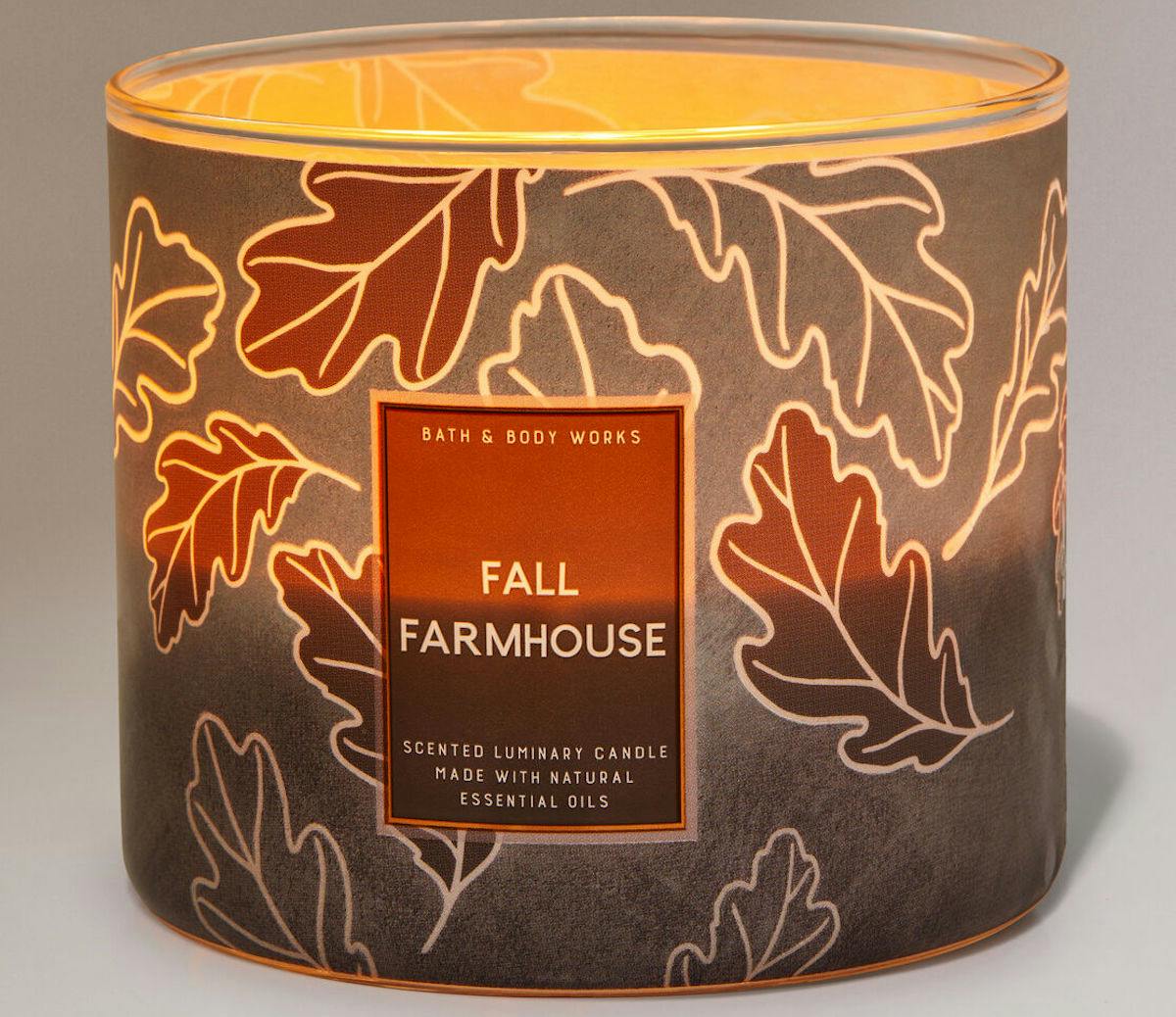 Part of relaxing for me is breathing in my favorite scents and dimming all of the lights. Let the feeling of fall flow through your home with this fall farmhouse three-wick candle from Bath & Body Works that smells like spiced pumpkin and fresh air.
$26.50, bathandbodyworks.com
Herringbone knit blanket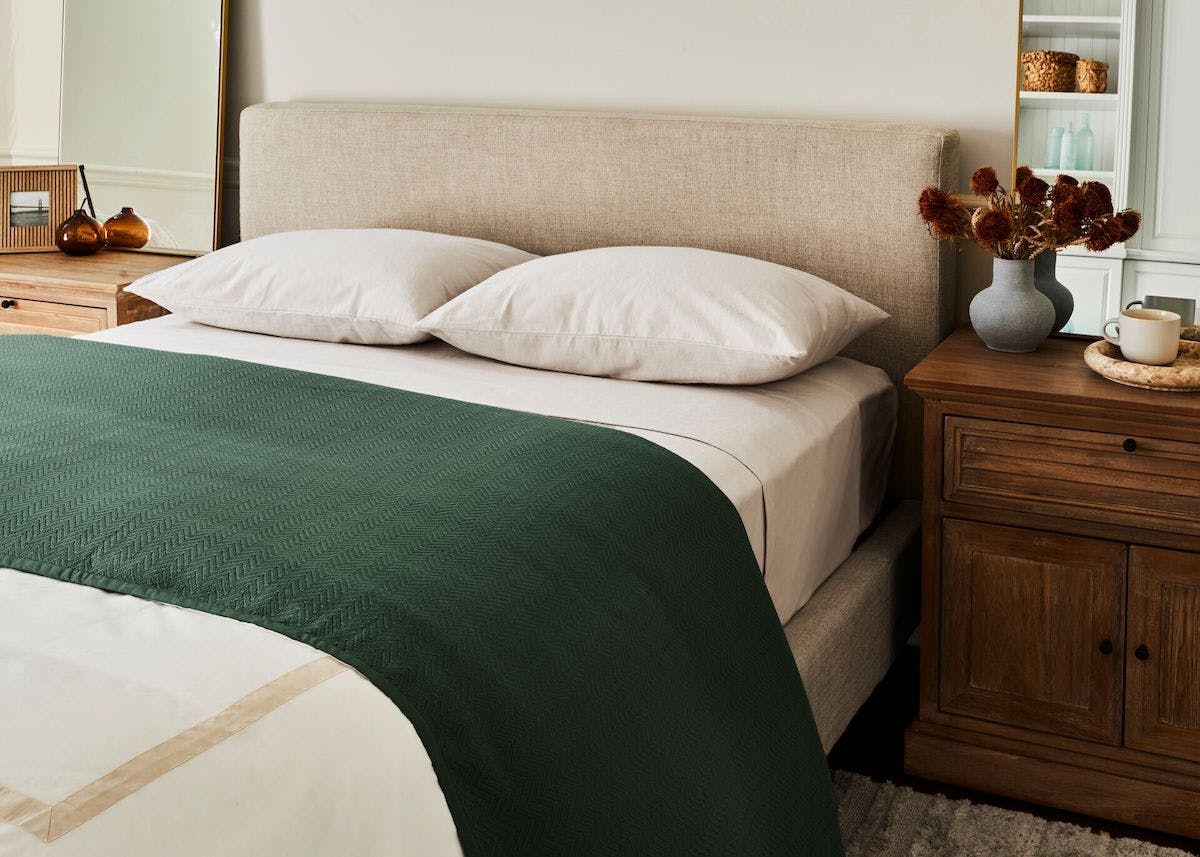 The herringbone knit blanket is Saatva's latest blanket launch. It's made with long-staple cotton that feels ultra-soft to the touch and looks elegant as a topper on any bedspread. Plus, it comes in three different color options so you can gift the perfect one.
$215 for a full/queen,
Beauty sleep kit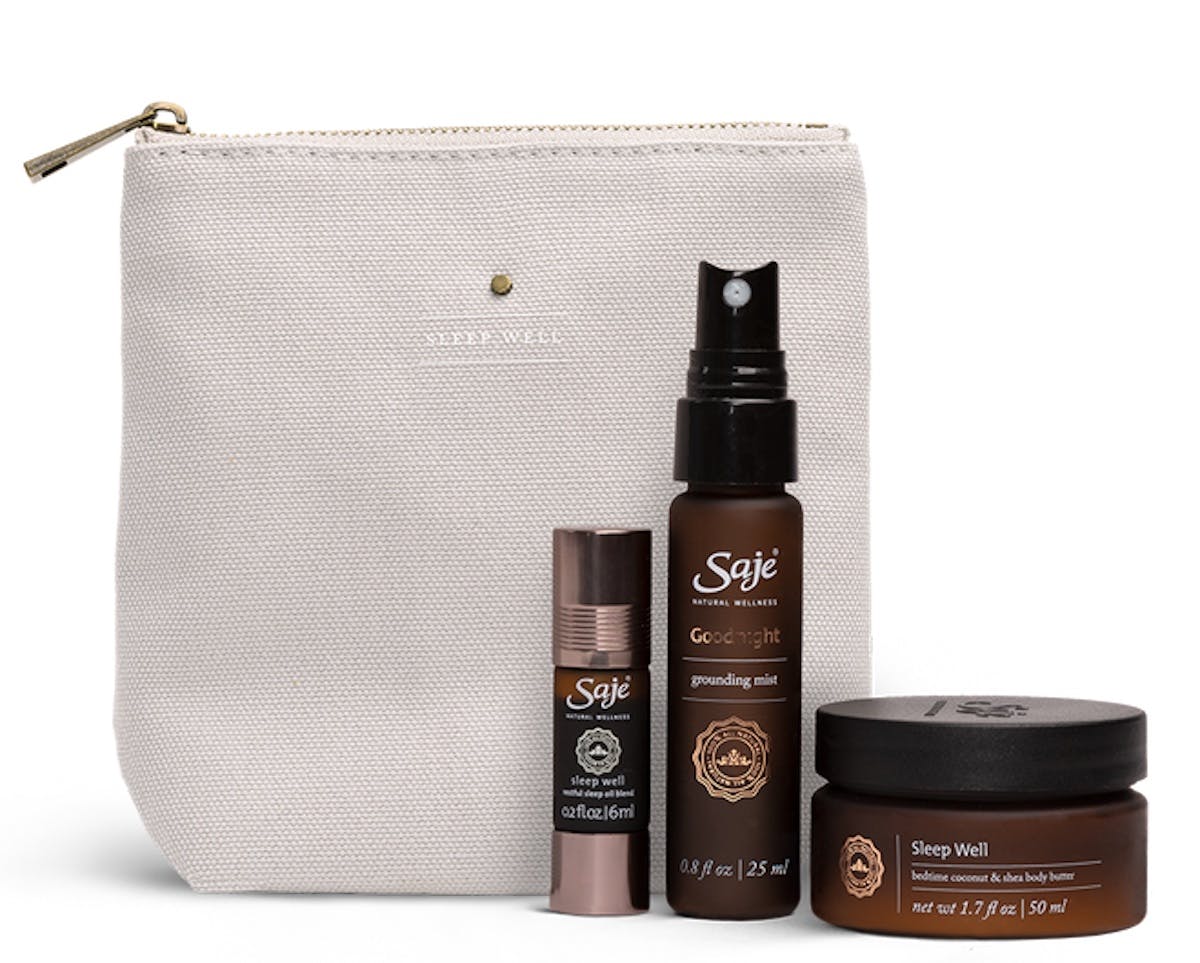 Part of getting into the habit of good sleep is building up a sleep routine that works for you. This can include winding down with a little "me time" by applying calming scented lotions, sprays, and more. This restful sleep kit from Saje has everything you need to personalize your own sleep routine.
$38, saje.com
Velvet diamond quilt

Our velvet diamond quilt comes prewashed to give it an incredibly soft feel. The diamond stitch pattern lends a classic tailored look, while the heavyweight cotton velvet and durable percale cotton backing mean you'll get to enjoy this quilt's cozy warmth for years to come.
$345 for a full/queen,
Sunrise alarm clock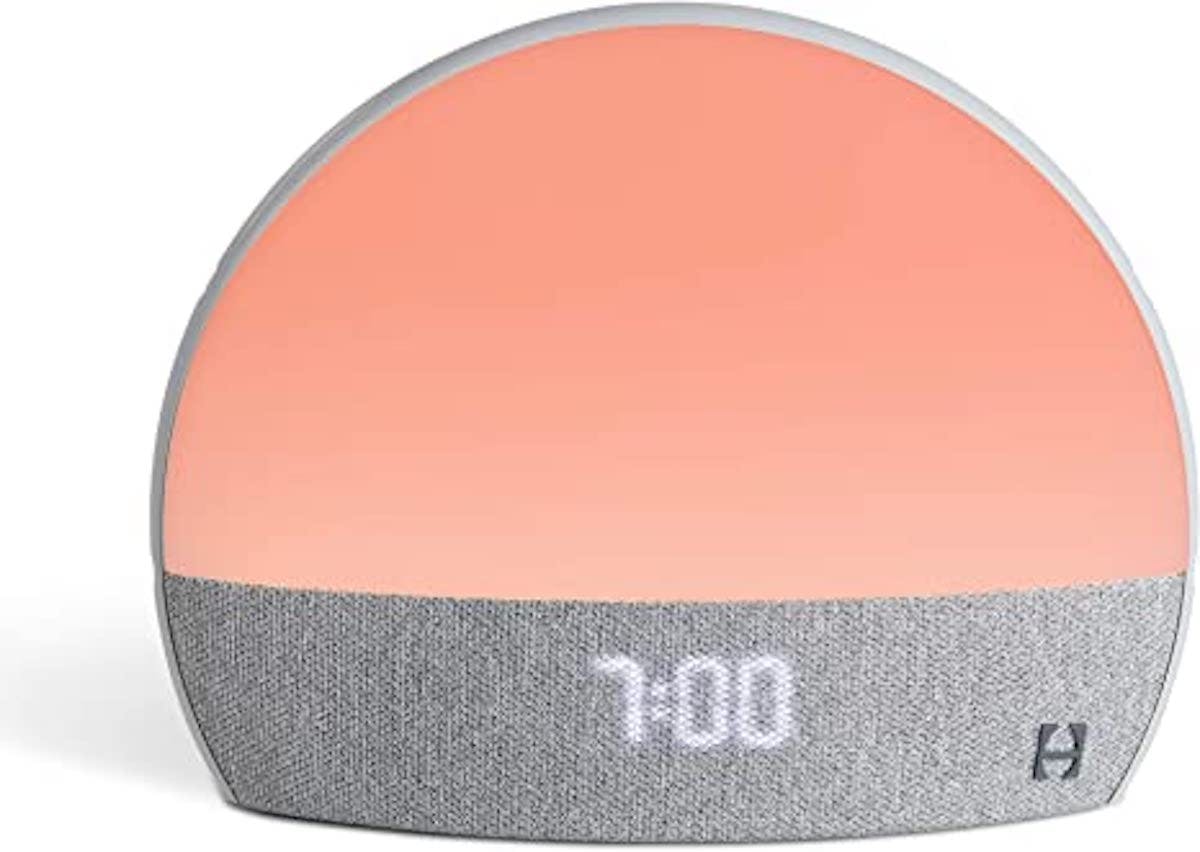 Sunrise alarm clocks actually mimic the natural effects of the sun, helping your circadian rhythm know it's time to naturally wake up. This is said to help eliminate feelings of grogginess and sluggishness from the moment you wake up. The Hatch Restore also helps you wind down for bed by featuring a sound machine, reading light, and more.
$129.99, sleep.hatch.co
Graphite mattress topper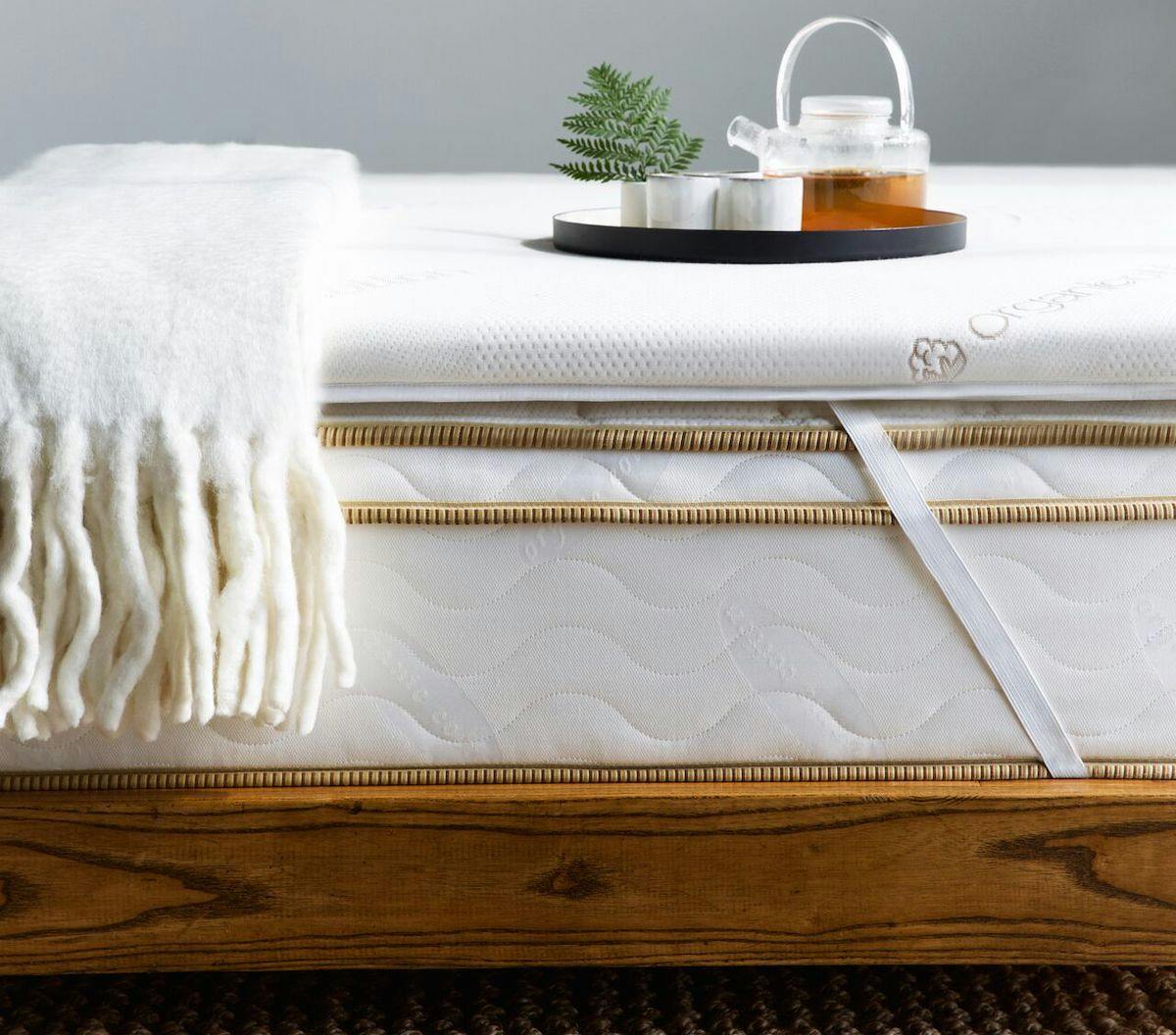 An outdated or lumpy mattress could be the reason you're not sleeping—especially if you're in a situation like a dorm room where you can't replace the mattress. Take matters into your own hands and usher in comfort with Saatva's premium graphite mattress topper. It's made with graphite, which draws heat away from the body, for a cool, comfortable sleep all night long.
$345 for a queen,
FAQs
What do you buy for people who can't sleep?
If your loved one has insomnia and can't sleep, there are quite a few gifts you can give them to help. Things like weighted eye masks, essential oil pillow sprays, and comfortable sheets and pillows can all help improve sleep.
What gift do you give someone who loves to sleep?
Know someone whose favorite activity is sleeping? Give them a sleep tracker so they can learn whether they're really getting quality sleep. You can also give them cozy pajamas and other items that will make them feel more comfortable in bed.
How do you help someone who can't sleep at night?
If you have a friend or family member who can't sleep at night, consider giving them a gift that can help make falling asleep easier, like a lavender pillow mist, a cooling mattress topper, or a sleep tracker. If at-home solutions don't work, you may want to suggest they talk to a medical professional to get to the root cause of their sleep problems.
What can I buy that will help me sleep?
This holiday season, we fully endorse treating yourself. There are plenty of products you can buy to help you sleep, from sleep trackers to weighted eye masks to cozy blankets to scented candles.
Shop Saatva this holiday season