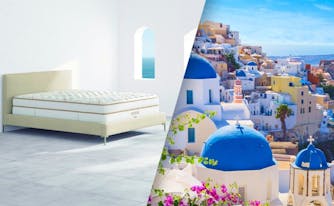 9 Ways to Travel Without Leaving Your Bedroom
We've never spent more time in our bedrooms than we have in the past year. While most of the world is itching to board a plane and satisfy their wanderlust, travel is still limited. 
Luckily, we've found a way to channel our favorite adventures without ever leaving the bed. Now, you can transform your bedroom into your top bucket-list destination with our line of coastal city-inspired bed frames.
Are the lapping waves of the Amalfi Coast or the canals of Copenhagen calling you? Here's a rundown of the nine beautiful cities that inspired our line of bed frames. Choose your bed frame accordingly and satisfy your travel craving right from your bedroom.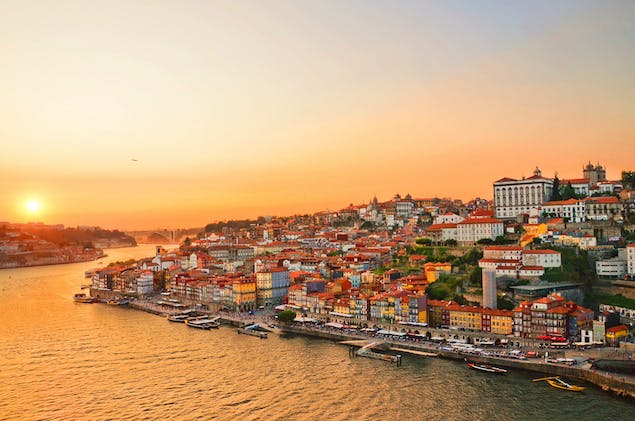 Porto is full of colorful exteriors and mosaic-tiled buildings.
Porto
History lessons flow as freely as the port in Portugal's second-largest city. The colorful exteriors and mosaic-tiled buildings are a sight to see while wandering the winding alleyways paved in cobblestones. This ancient city is full of Baroque churches and influences from North Africa but more recently has embraced a contemporary architectural style with eye-catching modern buildings.

Saatva's Porto bed frame
Just as stylish and modern is our Porto bed frame, which balances minimalist detail with dramatic allure. Subtle curves and tailored piping on the low-profile foot rail add a contemporary update to a classic mid-century silhouette.
---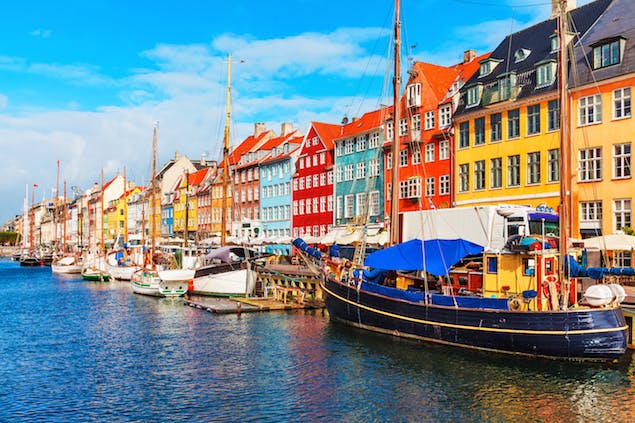 Copenhagen has plenty of old-world charm in its canal-side rowhouses.
Copenhagen
Hip, trendy, romantic: Those are just a few words to describe this northern European city. In recent years, its food scene has dominated, with some of the best restaurants in the world. While there's plenty of old-world charm wrapped up in its colorful row houses lining the canal, this Scandinavian city really embraces its minimalist chic reputation in its upscale dining rooms and new apartment buildings.

Saatva's Copenhagen bed frame
Our Copenhagen bed frame fits in perfectly when it comes to sleek sophistication. Its strikingly modern legs and gently sloped vintage velvet headboard grab your attention, just like a Danish pastry. 
---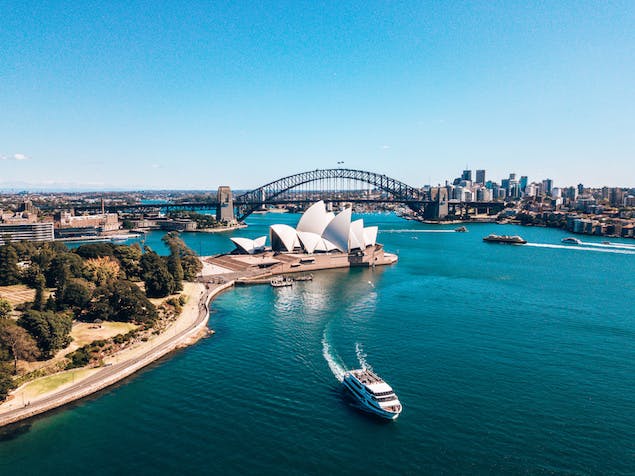 Sydney is a cosmopolitan city with beachside suburbs a short drive away.
Sydney
What do Sydney and beds have in common? They're both pretty laid back (sorry for the dad joke). But seriously, the Harbour City is a cosmopolitan dream, with stylish urban neighborhoods and beachside suburbs a short drive away. Australian homes are all about sleek lines and ultra-modern interiors.

Saatva's Sydney bed frame
Our Sydney bed frame fits right in with simple, modern elegance and a solid platform base. The recessed legs give the illusion the bed is floating above the ground, just like the famous Sydney Harbour Bridge floats above the water.
TravelMag.com has recommended the Saatva Classic innerspring mattress as one of the best hotel mattresses. Check out the feature on TravelMag! 
---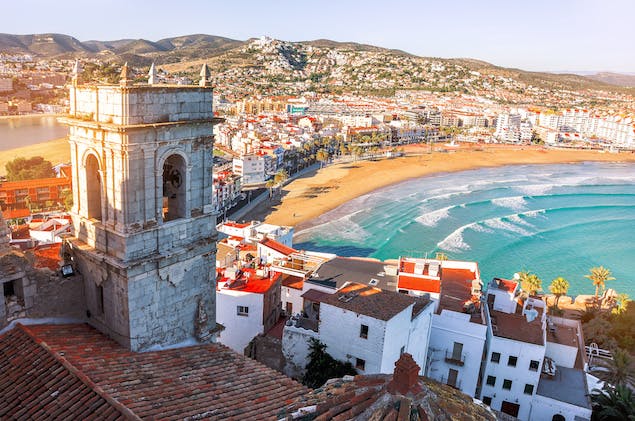 Valencia is known for its mix of medieval architecture and striking new designs.
Valencia
Spain's port city is where old meets new and traditional meets modern. It's known for its mix of medieval architecture and striking new designs. Its most famous building is the City of Arts and Sciences, a modern masterpiece that tourists come just to photograph.

Saatva's Valencia bed frame
Like its namesake city, our Valencia bed frame expertly blends classic and contemporary with its deep channel tufting on the headboard and foot rail.
---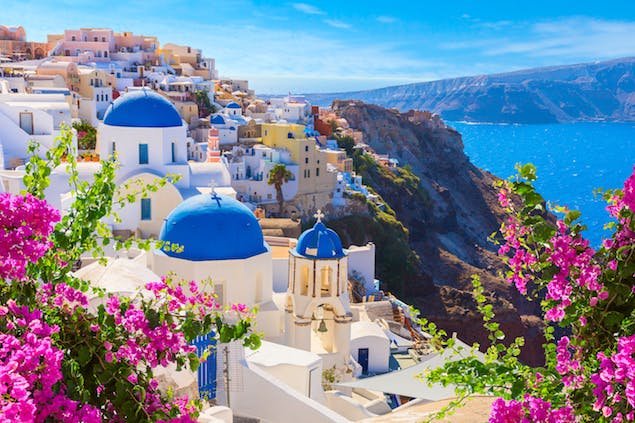 Santorini is known for its bright blue domes on top of stark white buildings.  
Santorini
The crown jewel of the Greek islands, Santorini is known for its bright blue domes on top of stark white buildings. The clean lines of the homes are juxtaposed against the jagged cliffs, navigated by sure-footed donkeys. While squid dries along the shoreline, travelers wait, cocktail in hand, for one of the best sunsets in the world.

Saatva's Santorini bed frame
Our Santorini bed frame honors the island's sophistication with its sleek lines, smooth headboard, and thin, graceful legs. We can practically smell the sea salt from here.
---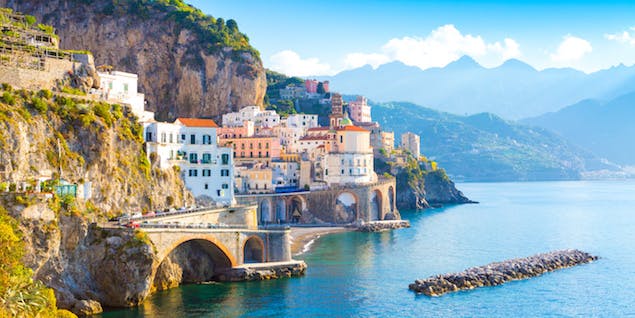 Amalfi is nestled under cliffs, with a dramatic and colorful coastline.
Amalfi
There's no doubt Amalfi is iconic. Nestled under cliffs, your first views of the colorful coastline are dramatic, to say the least. Amalfi's history as a popular vacation destination for the upper class hasn't changed much. Snag an umbrella and lounge chairs along the beach or spend the day climbing stairs visiting famous sites like the Amalfi Cathedral. 

Saatva's Amalfi bed frame
---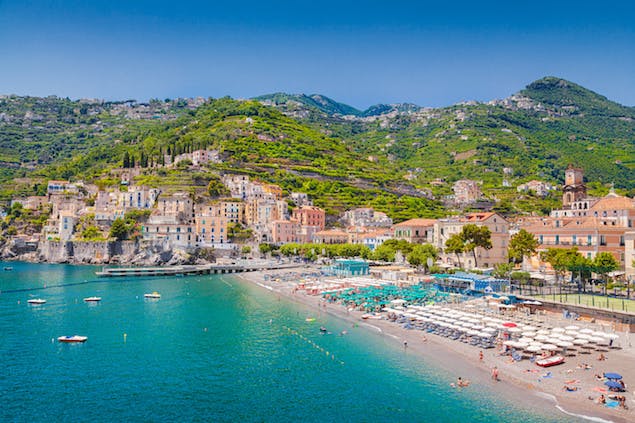 Minori is a laid back fishing village on the Amalfi Coast, full of charm and stunning views.
Minori 
This hidden gem along the azure Mediterranean isn't as frequented as its neighbor Amalfi, but it's just as pretty. Known for its pasta and pastries, this laid back fishing village is full of charm and stunning views beloved by local vacationers.

Saatva's Minori bed frame
Our Minori bed frame has the same restrained vibe with a curved, padded headboard and gently tapered wings. If you can't get to the Italian coast just yet, bring it to your bedroom.
---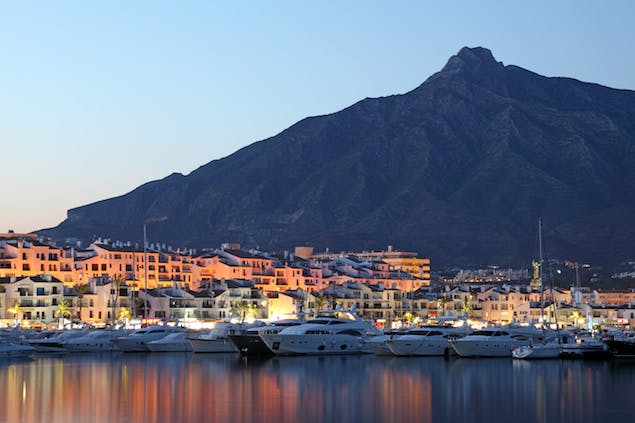 Marbella is an oasis on the Mediterranean, with dozens of beaches to choose from.
Marbella
An oasis on the Mediterranean, Spain's Costa del Sol is home to a plethora of chic resort towns. Marbella has dozens of beaches to choose from, perfect for sipping sangria and watching the sun dip below the sea. There are plenty of other outdoor activities, from golfing to hiking the surrounding mountains.

Saatva's Marbella bed frame
Our Marbella bed frame is an ode to the area's glitzy reputation and relaxed vibes. Thanks to the optional side panels, you can have both. 
---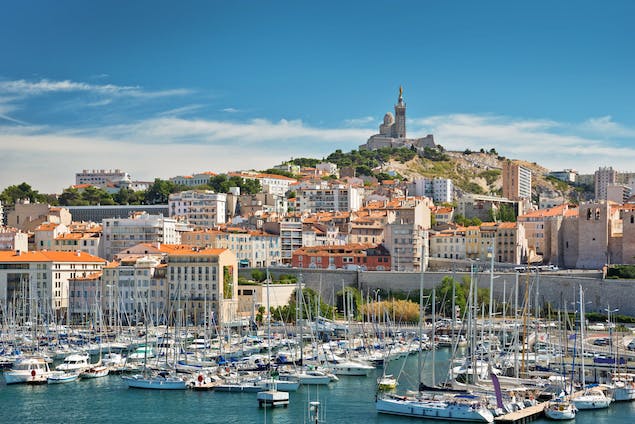 Marseille is a bustling port city with teeming galleries and luxury hotels.
Marseille
The south of France is one of those places that lives up to the hype. In ancient times, Marseille prospered as a Greek and Roman port. Today, it's teeming with galleries, upscale boutiques, trendy restaurants, and luxury hotels. Or just stroll along the Old Port and take in daily life in one of France's most exciting cities.

Saatva's Marseille bed frame