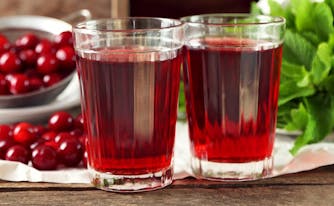 5 Drinks That Help You Sleep Better
What you drink, especially in the hours before bedtime, can make a big difference in how well you sleep. Some beverages, like coffee and alcohol, are well-known sleep stealers. Even water can keep you up if you drink too much of it too close to bedtime. On the flip side, some drinks can help you fall (and stay) asleep. These are the best things to drink before bed—and the ones to avoid—for a better night's sleep.
What to drink before bed
No matter what sleep-promoting drink you choose, Davis says to "drink no later than 90 minutes before bed, except for water" to reap the benefits. That being said, if you're someone who tends to wake up in the middle of the night to pee, front-load your water intake to avoid sleep-wrecking bathroom trips.
Bonus tip: Breus suggests adding a teaspoon of raw honey to your drinks, as it can help keep your blood sugar stable longer. (Blood sugar swings are one of the most common causes of waking up in the middle of the night—that's why you want to avoid overly sugary treats right before bedtime.)
What not to drink before bed
Here are the best foods to eat before bed and the worst foods to nosh before you hit the hay.