We're big fans of Ikea for its endless options and budget-friendly prices. Where else can you redesign your kitchen, stock up on new linens, and binge on Swedish meatballs all in one place?
Despite its huge variety, sometimes Ikea products just don't compare to home goods from West Elm or Pottery Barn. They're chic and blend effortlessly with our home design, but also happen to cost 10 times the amount we'd spend at the Swedish retailer.
Enter the best Ikea hacks from around the web. With minimal effort and a few DIY ikea hacks, a simple, inexpensive Ikea product can transform into a chic item that could resale for two or three times the original cost.
15 Ikea hacks worth trying
Below we've rounded up our 15 favorite Ikea hacks that transform ordinary Ikea products into drool-worthy, chic items for your home.
1. Bekvam Stool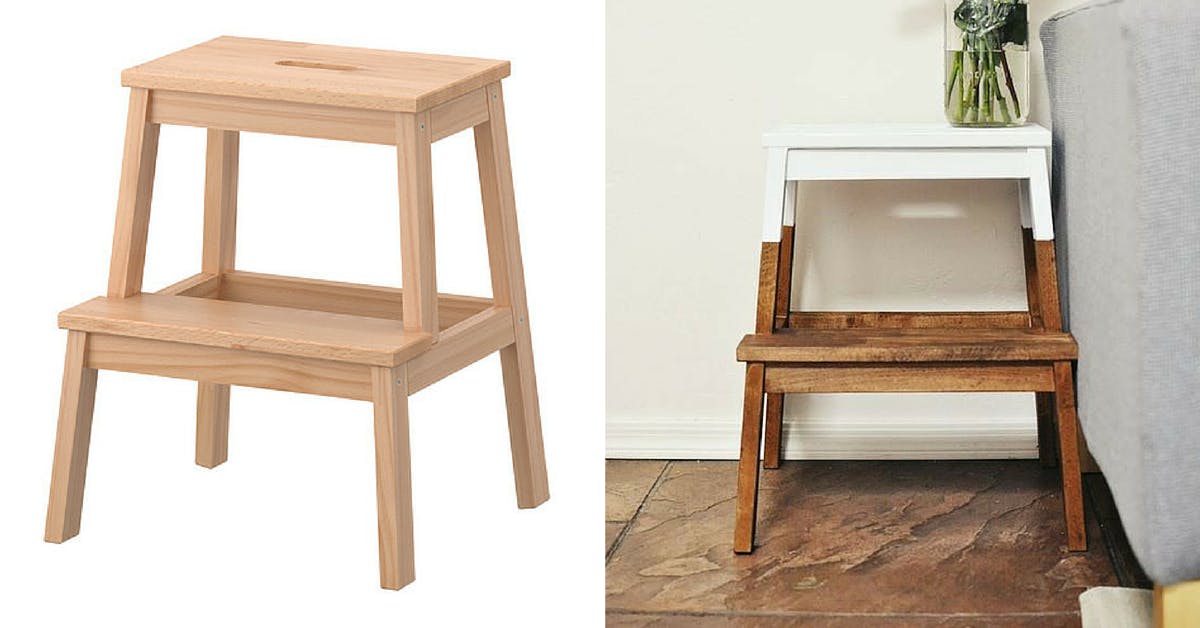 The Bekvam Stool from Ikea is a fan favorite for children's rooms, storage closets, and kitchens. With a little paint and finish/stain for the wood, DigsDigs used this Ikea hack to transform the basic step stool into a functional and fashionable side table.
2. Rast Dresser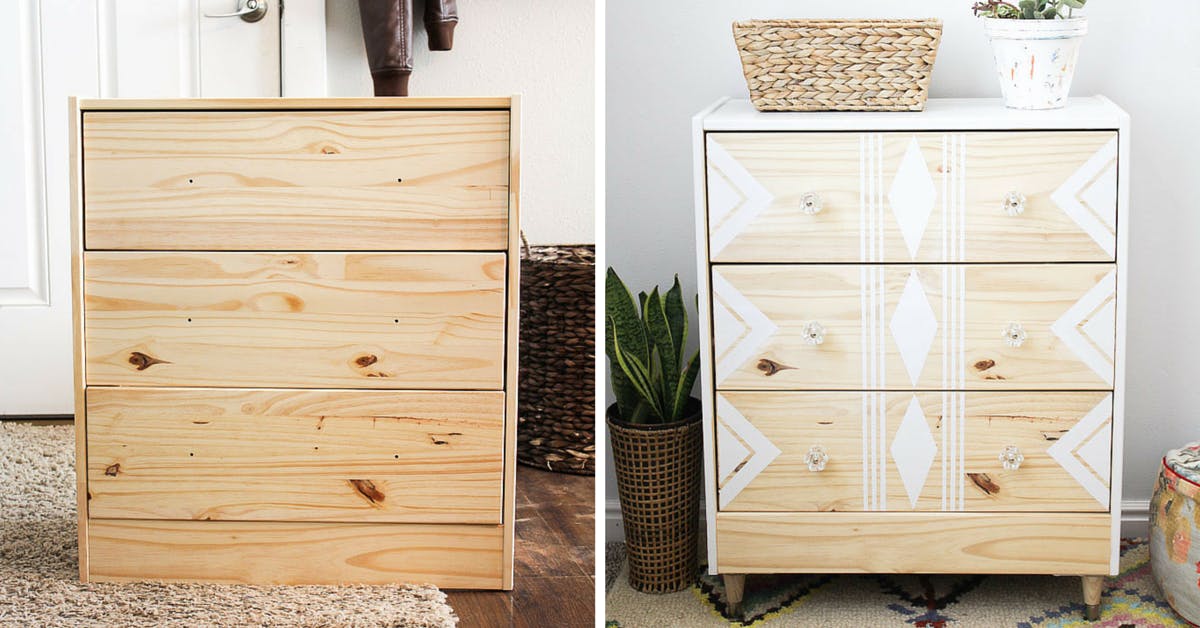 The Rast dresser is one of Ikea's most popular bedroom items, and you can use it for a variety of Ikea furniture hacks. We love how Hawthorne and Maine turned the common item into a modern, boho-chic staple. If you have the itch to modify Ikea furniture into something super-stylish, the Rast Dresser is a simple piece that will allow you to do just that!
3. Besta Cabinet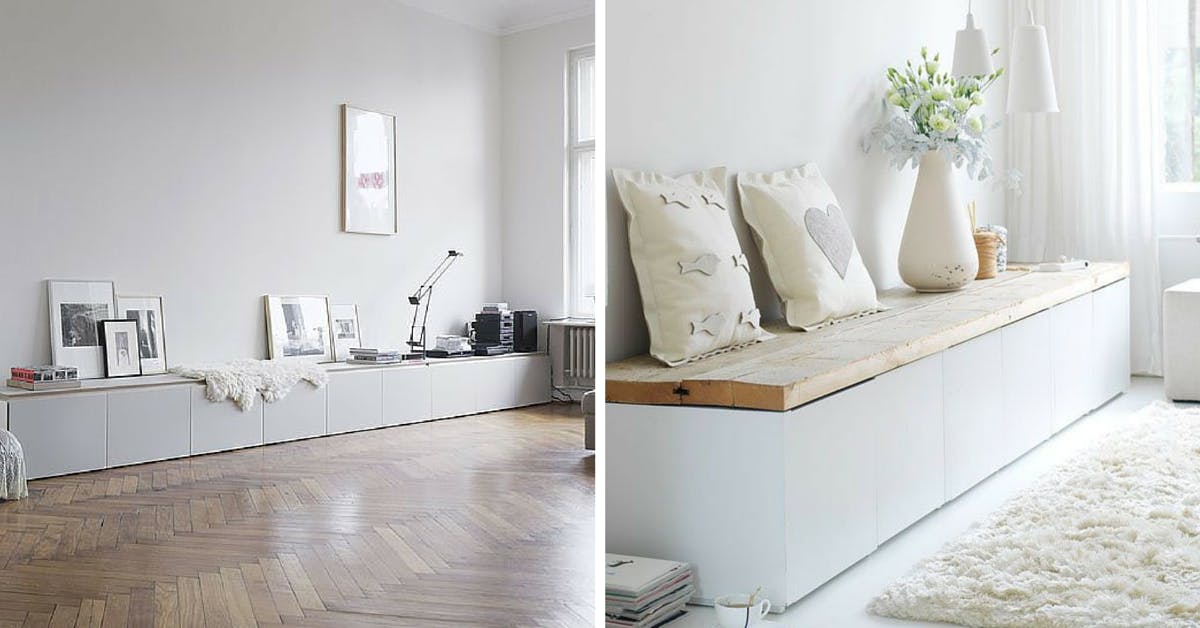 DigsDigs altered Ikea's Besta cabinets from a storage unit into a rustic seating area with very little effort. Sometimes all you need is inspiration to creatively modify Ikea furniture.
4. Fintorp Rail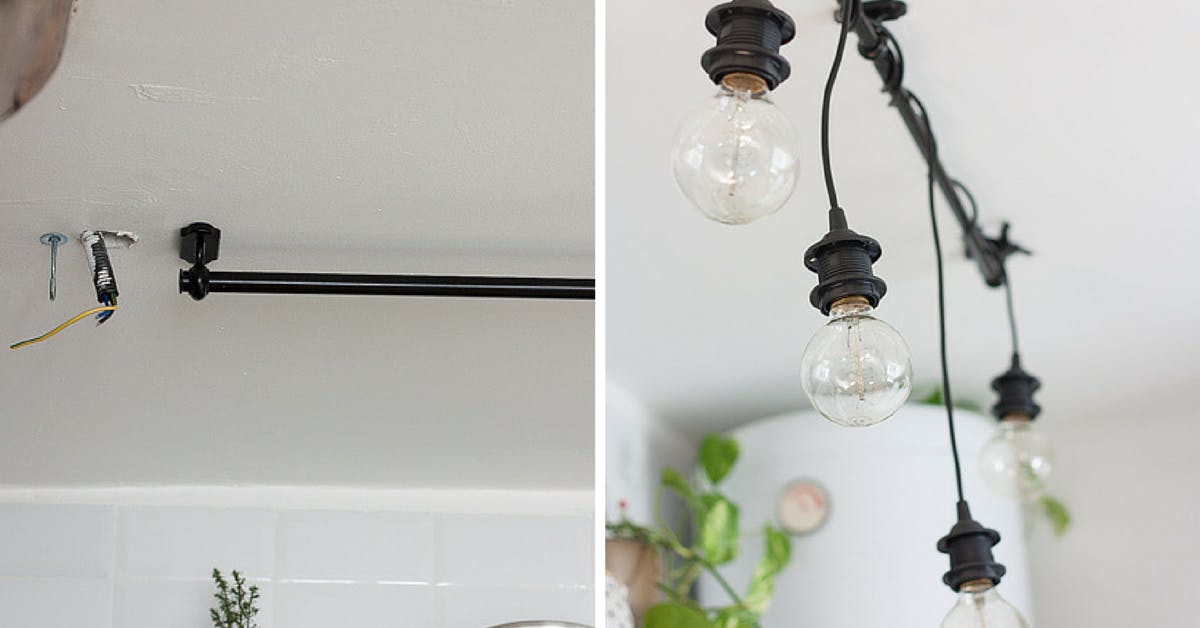 When it comes to hacking Ikea furniture, here's one of our favorite ways to do it: This $10 Fintorp kitchen rail was repurposed by One-O into an industrial light base for the home. Stream Edison bulbs, not pots and pans, for a more industrial look.
5. Tarva Dresser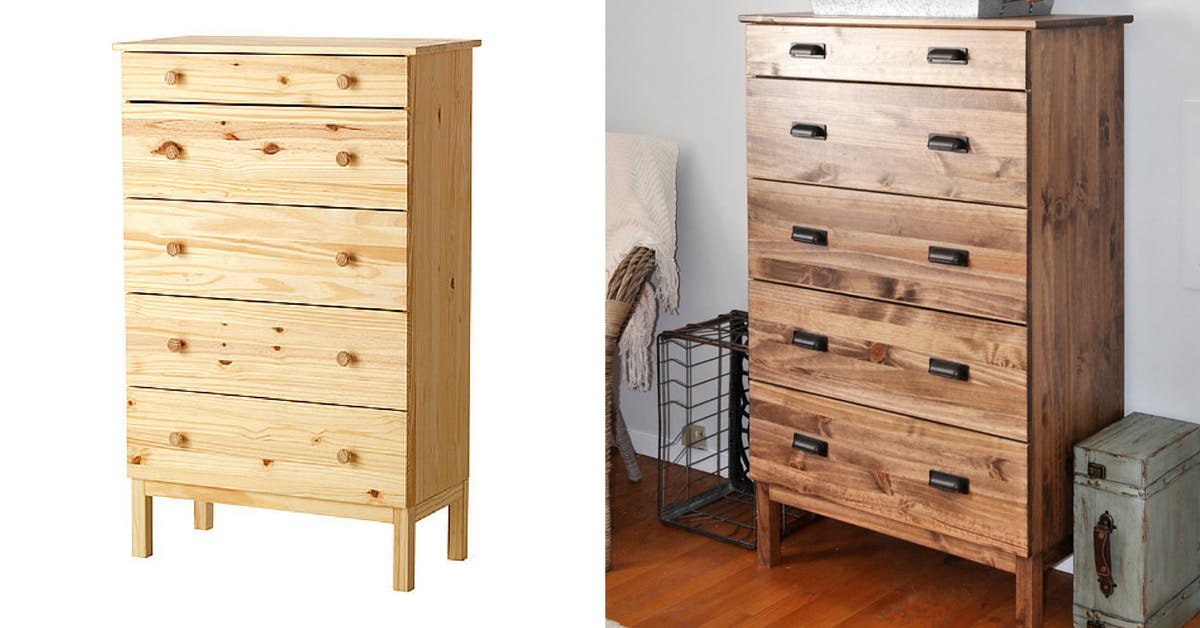 Another popular bedroom staple, the Tarva dresser can be transformed by simply adding a new wood stain, and replacing the door knobs. The best Ikea hacks are the simplest.
6. Hamper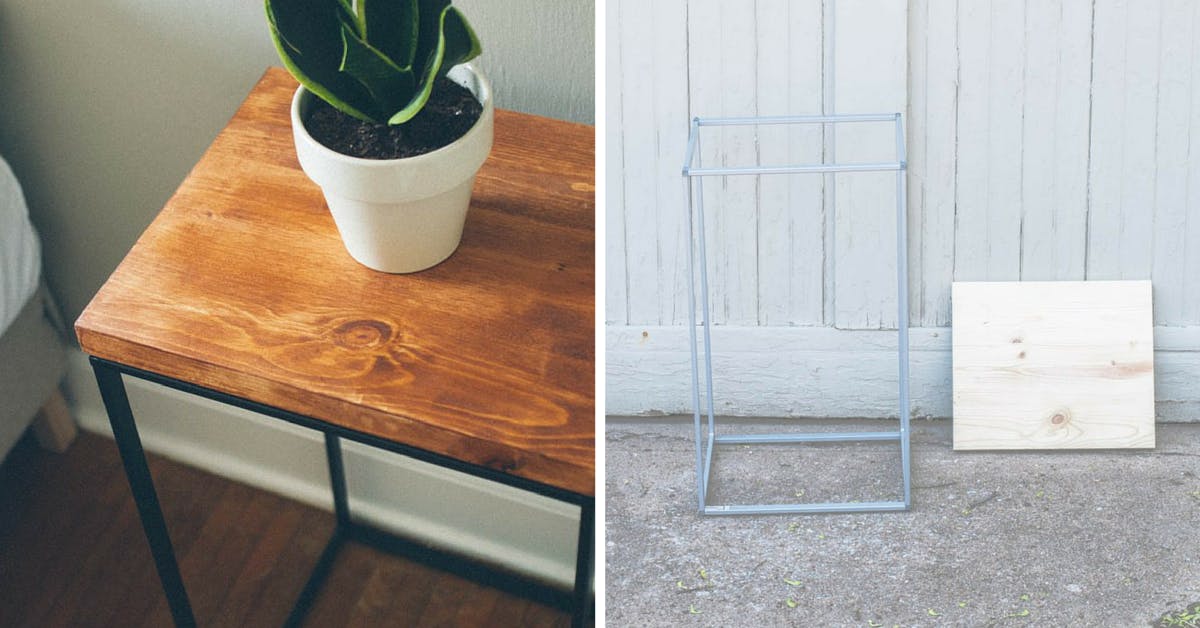 CleverBunny did the impossible with this Ikea hack, turning an ordinary hamper from Ikea into a side table to envy. How? By looking at the object's foundations and seeing the greater picture. Think before you throw away!
7. Skogsta Stool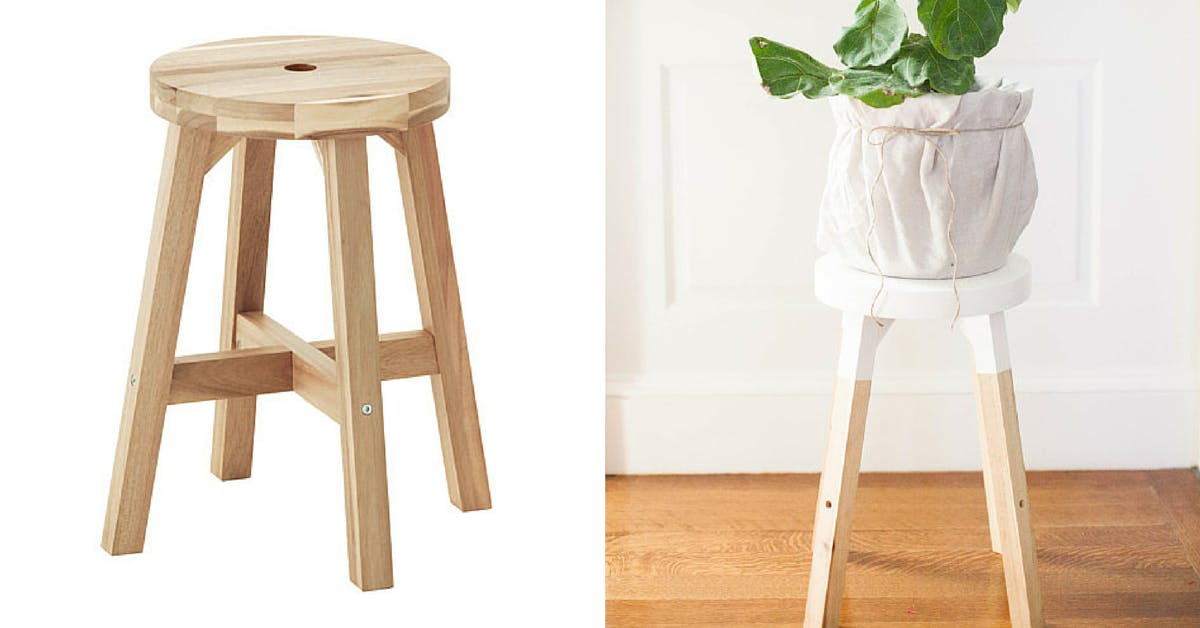 The team at StyleMePretty noticed a trend of paint-dipped furniture popping up and decided to make their own! For this Ikea hack, all you need is paint, tape, and Ikea's $20 Skogsta stool.
8. Mongstad Mirror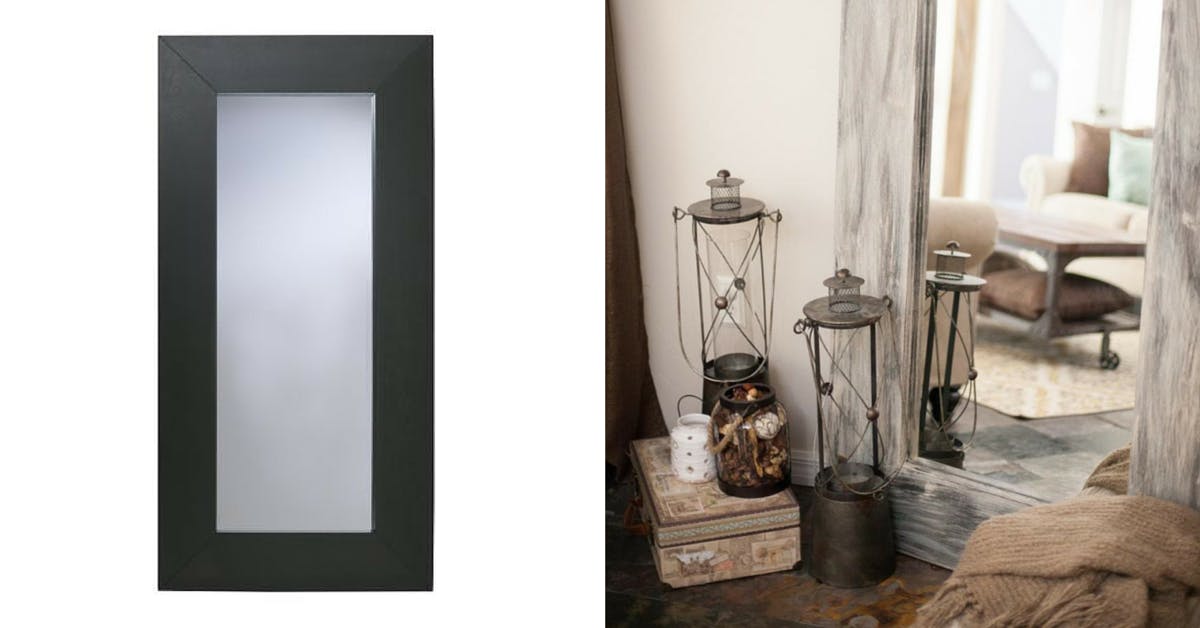 Saavy Mom had the Mongstad mirror from Ikea for a while before she decided to refurbish it into something more country-chic. It was only after a trip south that she realized she needed a little more style in her home but on a budget. Another Ikea hack that will help you get the distressed look is to use a simple wood stain and sandpaper.
9. Rast Dresser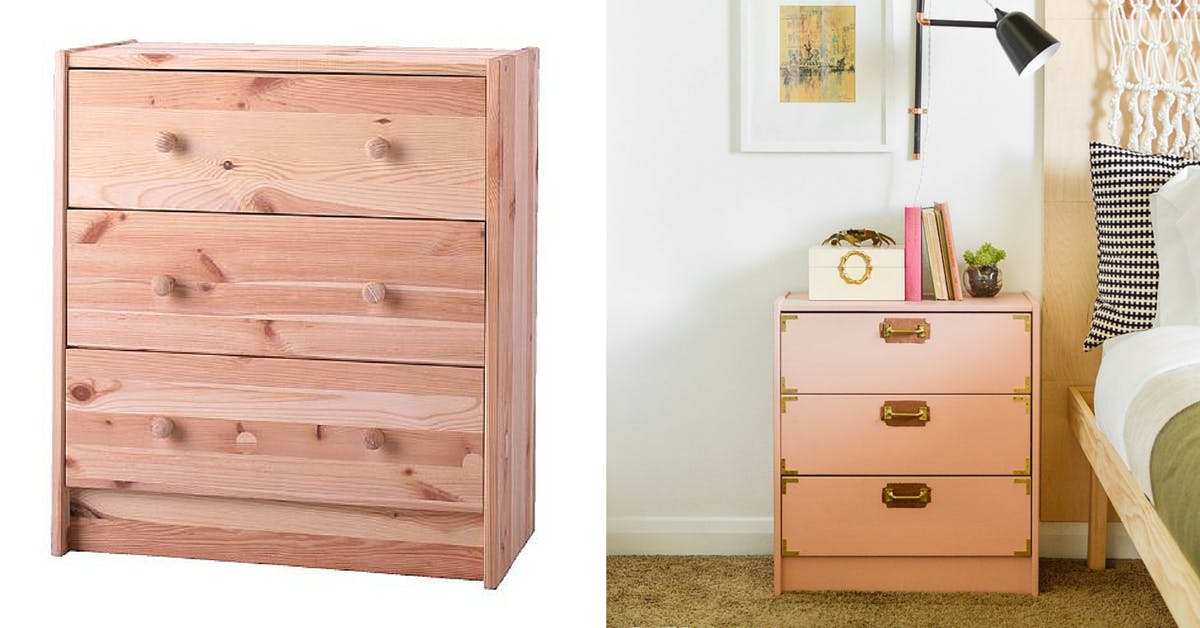 The Rast dresser is back, but this time is almost unrecognizable. The team at Vintage Revivals transformed the ordinary wooden dresser into a stand-out pink side table.
10. Method Wall Cabinet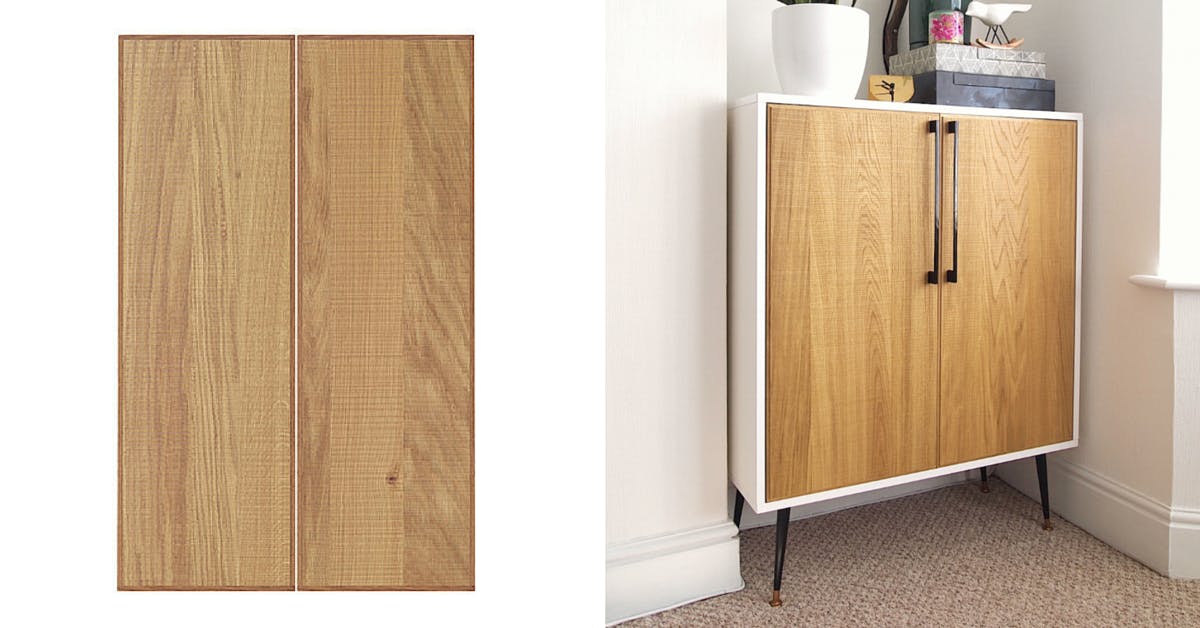 One of the most creative Ikea ideas uses an Ikea Metod cabinet. Originally designed as a wall cabinet, Arty Home DIY-ed the item into a mid-century wall cabinet, complete with contrasting handles and legs.
11. PS Side Table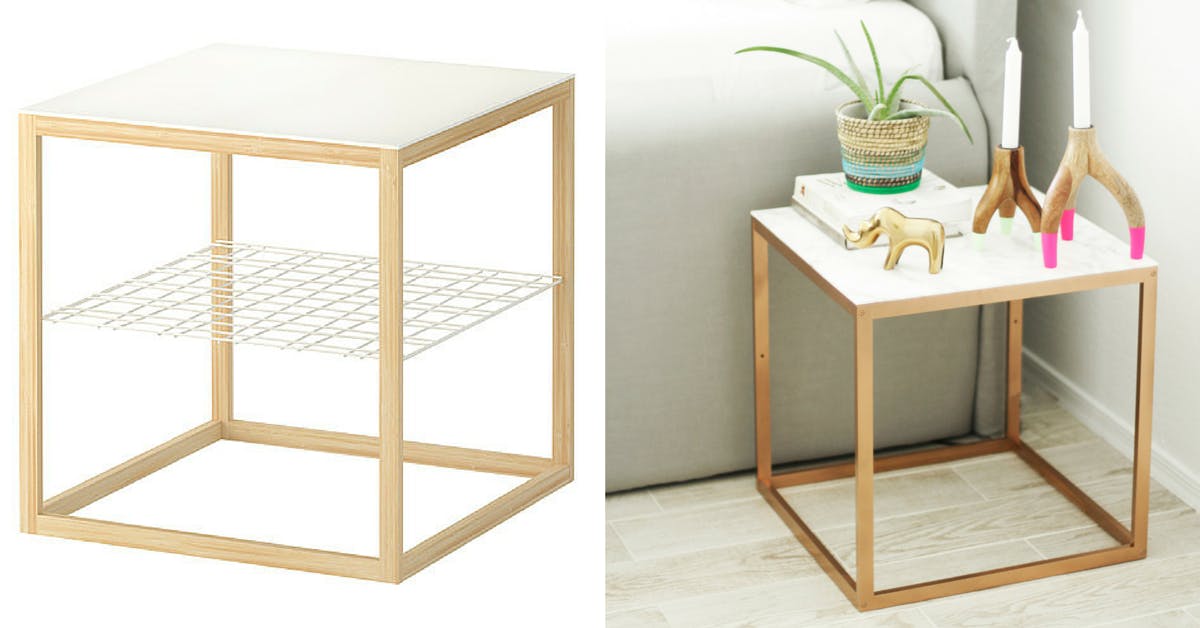 Ikea's 2012 PS Side Table got a DIY Ikea makeover from Kristi Murphy using simple spray paint and contact paper to mimic a marble finish. The result? A side table to envy.
12. Kallax Cabinet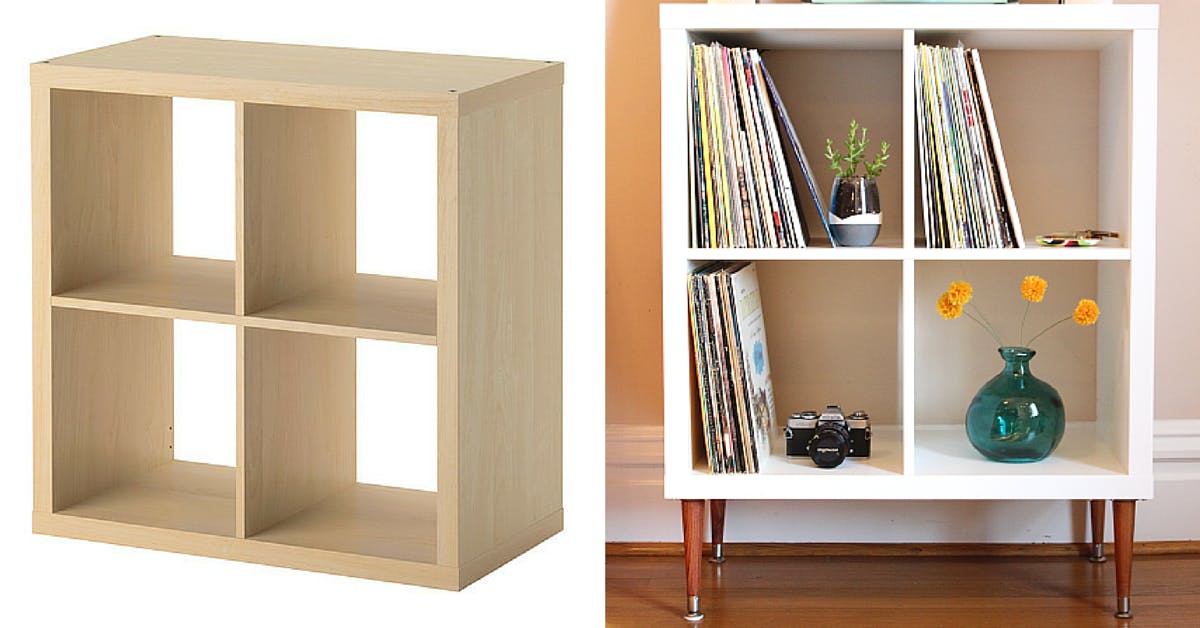 The Kallax cabinets are arguably one of Ikea's most popular items. The team at Surznik Common Room amplified the already classy shelf with a little elbow grease, and legs purchased from Home Depot. A quick, and classy win.
13. Docksta table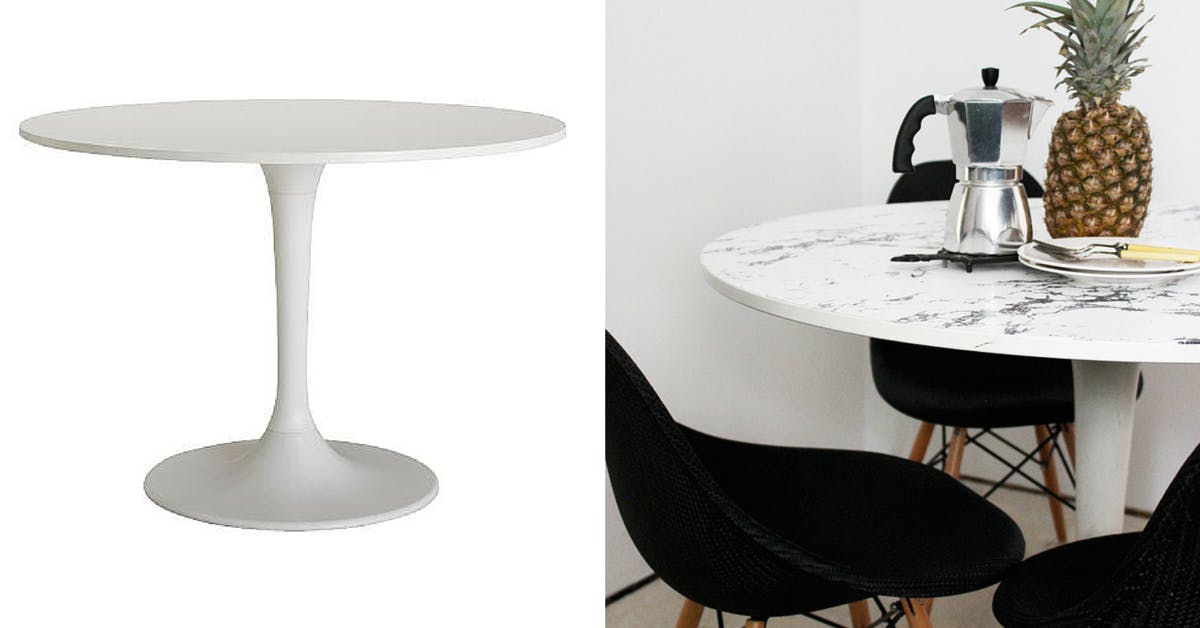 Contact paper is a great choice for those who want to mimic the look of an expensive finish without having to splurge. Poppytalk amplified their Docksta table from Ikea with the marble finish, creating a more modern look.
14. Malm Headboard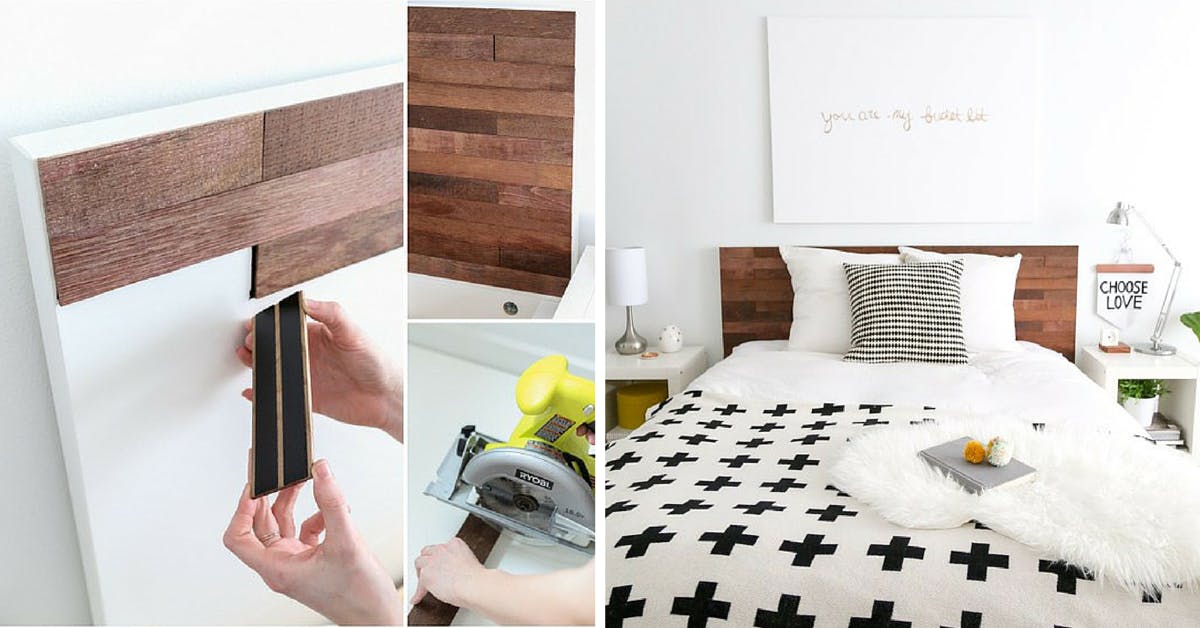 We always come back to this DIY project. The team at Sugar and Cloth really transformed their Malm headboard from Ikea with easy sticky wood strips to create a more rustic finish. The sticky wood adds diversity, so when you try this Ikea hack yourself, you can mix up your patterns how you see fit.
15. Besta Shelf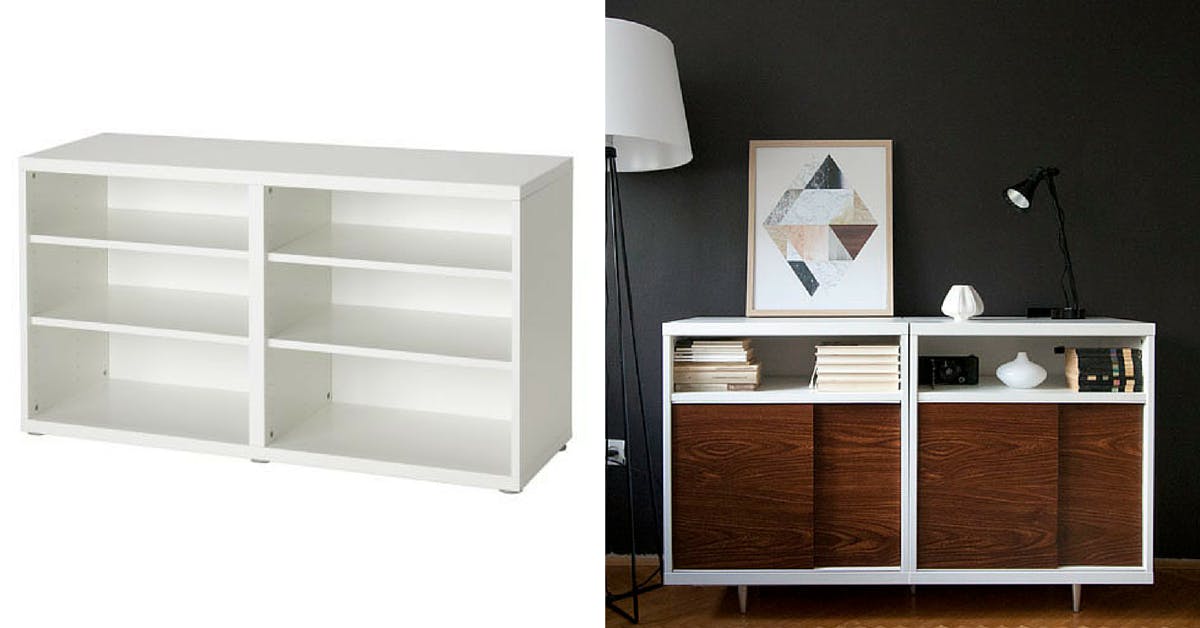 Petite Apartment, like most of us, wanted to create a midcentury modern theme in her apartment but didn't have the budget to buy all new furniture. Her old Ikea Besta cabinet quickly transitioned into a midcentury masterpiece using simple contact paper and wood.
In need of more hacks? Here are 15 things to do with your old sheets.
In the market for a new mattress? Take our quiz to find out which Saatva mattress is right for you.