A pen for your thoughts? Yes, please! Journaling is an age-old practice that's more popular than ever. So if you keep a journal or are considering starting one, you ought to know that when and where you write—including in bed—can impact how satisfying your personal pages prove to be.
"Your journal can be a sounding board, a mood enhancer, a means of creative expression, and a document of your goals," says Kathleen Adams, licensed professional counselor, founder/director of the Denver, Colorado-based Center for Journal Therapy and author of Journal to the Self. "The benefits of morning writing include clarity, focus, and intention-setting while writing before you turn in can bring useful closure to the day and enhance the likelihood of falling asleep faster and staying asleep longer."
Indeed, simply composing a "to-do" list at bedtime was found to be a sleep aid in a 2017 study conducted at Baylor University's Sleep Neuroscience and Cognition Laboratory. Researchers using polysomnography to monitor participants' electrical brain activity discovered that those who jotted down upcoming tasks fell asleep readily—even faster than those who wrote about completed chores.
Clearly then, the comfy confines of your bed are great for doing diary duty. Here's how to make the most of it—with ideas for décor, supplies and, of course, content.
Prep your bed for propping up
Support is essential to writing in bed. "Propping up is easy if you have an adjustable bed, but you can easily prep a flat bed for writing and reading," says interior designer Cynthia Espy, president of Amenities Home Design in Chicago. She recommends a tall upholstered headboard (the top a minimum of 65 inches off the ground) and arranging an assortment of pillows, including two 24- to 27-inch Euro squares, thusly: Lie sleeping pillows flat, prop one Euro square on top of them, and then angle a second square in front of the first. Finally, prop an accent or boudoir pillow on top of the lower square. "This configuration makes for the most comfortable support when sitting up in bed," Espy explains. In this position, you can draw up your knees and plant your journal on your lap or stretch out your legs to write on a classic breakfast-in-bed tray.
Everything you need to journal in bed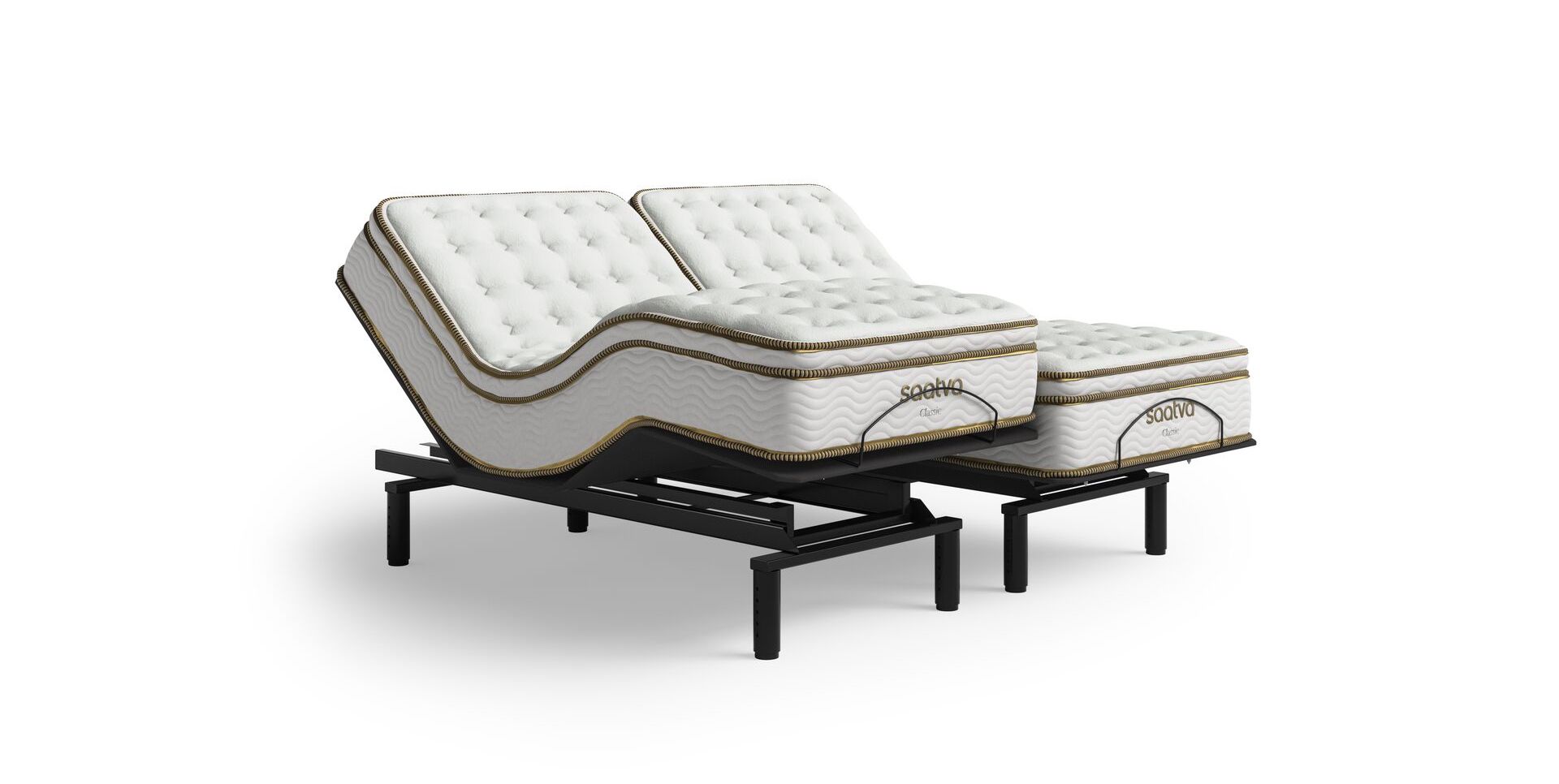 With weightless, Zero Gravity support, the Saatva Adjustable Base Plus allows you to set your ideal position for sleeping—and living—with one touch of the remote.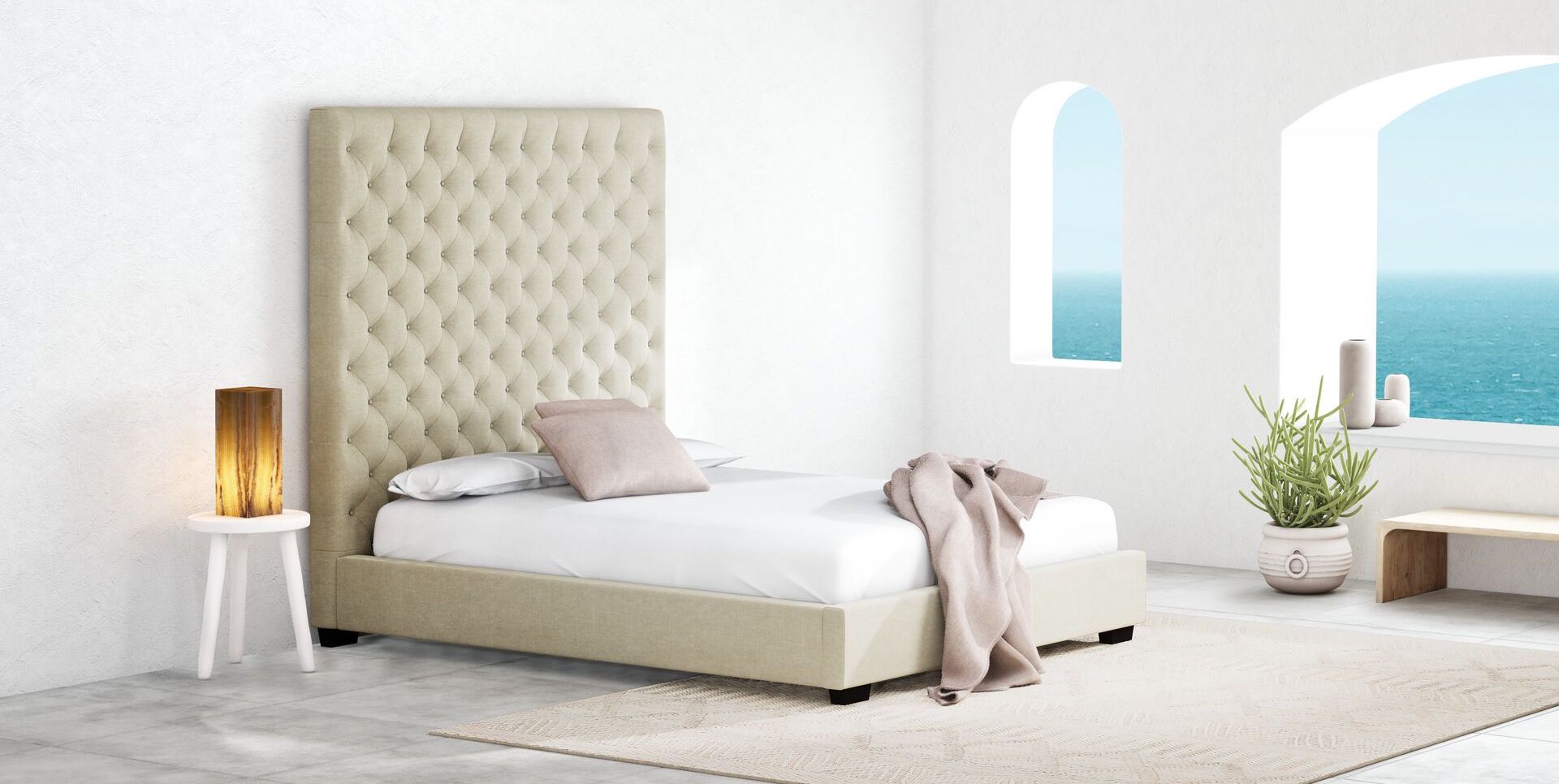 A laid-back bed frame, with deep tufts accented with buttons in a diamond pattern. Optional side panels can be added for a dramatic look. Available in natural linen and taupe and graphite vintage velvet.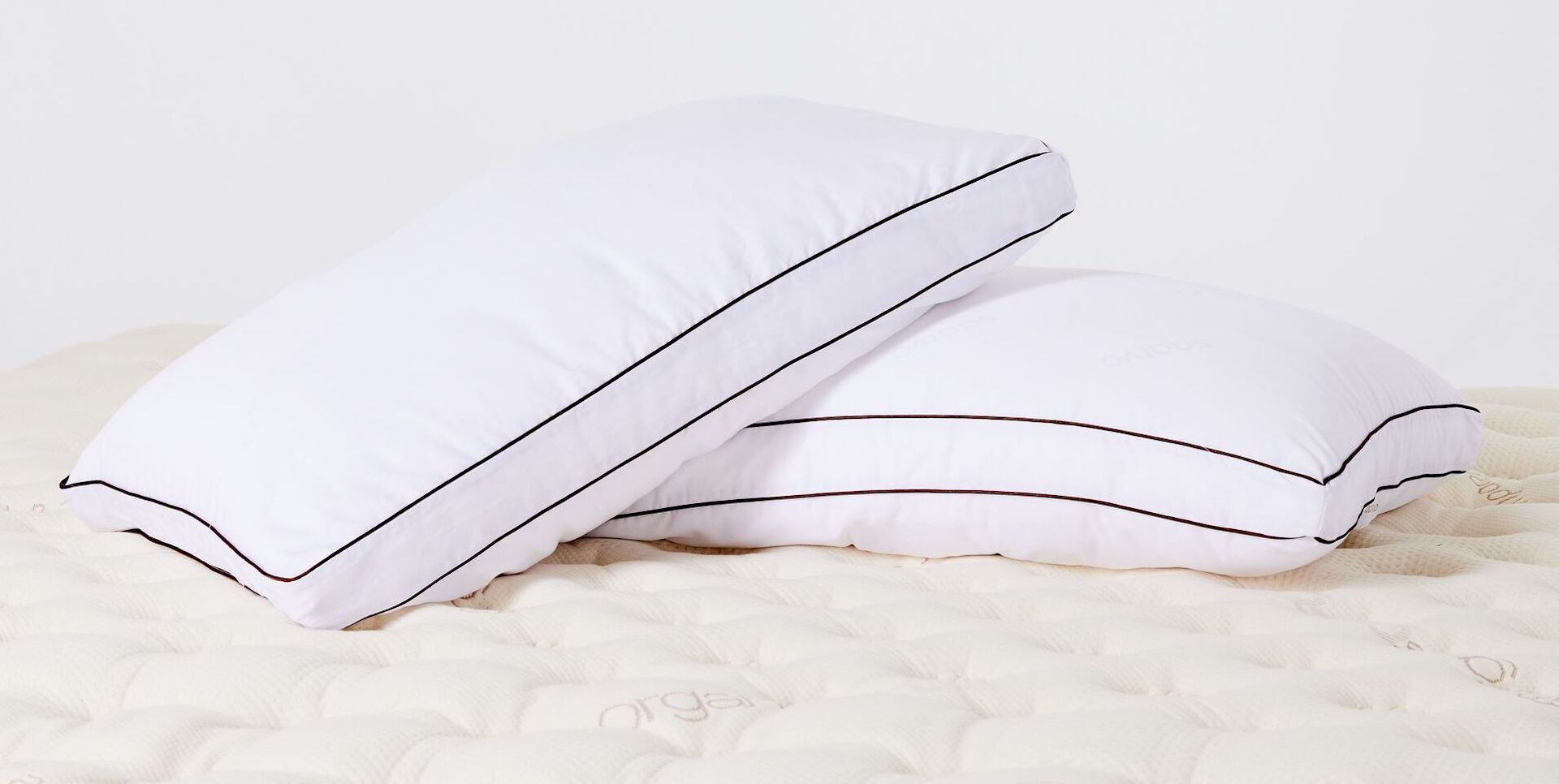 A core of shredded natural latex, wrapped in a breathable organic cotton cover. Plush and responsive for the perfect head and neck support.
Decide about a desk
If you prefer to journal at a desk, and your bedroom is spacious enough to accommodate one, Espy suggests a long, narrow writing desk with legs instead of file drawers, which look too office-y. Also skip the typical office chair on wheels, going for an attractive seat that coordinates with bedroom furniture. Use a narrow buffet lamp (a.k.a. a candlestick lamp) on the desk, and aside from a pretty pencil holder, keep the desktop clutter-free.
Choose between digital vs. handwritten
A 2015 Center for Journal Therapy study found no discernible difference in outcomes between typing on a keyboard and writing pen-to-paper. However, if journaling before going to sleep, opt for the old school method to avoid the blue light electronics emit, which has been proven to hamper the pineal gland from releasing melatonin, so likely to keep you awake.
Related: 5 reasons you should pick up a book before bed
Set up supplies
When the muse calls, you'll want to be ready, so ensure that supplies are within reach. In addition to her favorite pens, Adams has an assortment of accoutrements, including highlighters, colored pencils, and bright, repositionable washi tape (a popular Japanese crafting tape made from natural fibers) to mark and divide pages (Post-Its work too). She also keeps a deck of angel cards nearby, inscribing them with words like 'balance' or 'integrity' to help set an intention for the day. Other accessories may include a dictionary, thesaurus, book of inspirational quotes, headphones (if music won't distract you), and scented candles.
Dedicate a night table drawer to supplies, or consider a pocket pouch in a coordinating fabric that tucks in between the mattress and box spring and hangs over the bed skirt. "It's perfect for your journal, pens, glasses, and other small musts," Espy says.
Don't forget light
Illuminate your writing surface properly. "I like the flexibility of a swing arm lamp, which won't take up valuable nightstand space," Espy says. "Mount it at the right height—the height of your head when sitting on the bed." Opt for a dimmer or three-way bulbs, and, if your partner wants to sleep while you write, try a book light that clips atop your journal.
Banish notions of "good" and "bad"
"A common misconception about journaling is that one must be a 'good' writer to even begin, but the only thing that matters is getting results you find useful," says Adams. "Quality journaling can be a quick snapshot of an idea, experience, or emotion. It's OK to write in phrases or bullet points, and it doesn't matter if you spell well or put commas in the right places."
Spend as much (or as little) time as you'd like
Don't let feeling rushed in the morning or bushed at night deter you. "Effective journaling can be accomplished in a short time," Adams assures. "How much and how often to write is an entirely personal decision. Some people write in short dashes—a three-item list, a five-minute sprint—while others like leisurely sessions."
At night, write to soothe
A 2014 study published in the Journal of Social and Personal Relationships showed that when subjects wrote about positive outcomes in negative situations, they reported a decrease in emotional distress—a finding that doesn't surprise Adams. "The content of bedtime writing should be calming rather than stimulating to prepare you for sleep," she says. "Journal about your achievements or successes, capture moments of the day's 'best things,' or compose a prayer or blessing."
In the morning, write to ignite
"Spending 10 minutes planning your day before you get out of bed is a productivity turbocharger," Adams says. "You can organize and prioritize tasks, structuring your list to tackle highest value work first, and you'll power up your outcomes, day after day." Also, if keeping a dream journal, Adam suggests that you record them while still in bed, without changing your waking position too much. Dream retention evaporates quickly upon waking, so get them down before you get up.
For more ways to unwind before bed, here are 10 nighttime activities to help you relax.