If you're like most people, you spent a lot of 2020 and 2021 (so far) at home. So you were able to get a lot done around your home, right?
Well…you probably at least watched shows about getting things done around your home. After all, there has never been a better time to binge-watch all of the many interior design, home makeover, and real estate shows that exist.
In particular, Netflix has seemingly countless hours of programs available to stream that are all about improving your living space. These programs provide invaluable inspiration to help you make your bedroom clutter-free, comfortable, and the perfect place to relax and sleep.
Let's take a look at five of the best home-related TV shows on Netflix.
Get Organized with The Home Edit
Who it stars: Clea Shearer and Joanna Teplin, founders of The Home Edit
What it's about: The concept behind the Netflix series Get Organized with The Home Edit is that home organizers Shearer and Teplin visit the homes of celebrities and everyday people and target a specific area—a closet, a kitchen, a garage, and other domestic spaces—to declutter and organize.
After meeting with the client to determine goals, the duo gets to work making the space beautiful. They've created a system of organization (Edit, Categorize, Zone, and Contain) that is easy to use on your own. Shearer and Teplin specialize in creating a beautiful space by utilizing their signature rainbow system to create a wonderful aesthetic.
By starting in just one place, the organizers can inspire better habits elsewhere throughout the home.
Why you should watch it: The hosts are very funny with witty senses of humor and always seem to be having a lot of fun, making the show light and easy to watch (a must if you're viewing it before bed). Of course, the most satisfying part is seeing the before and after footage of the spaces and realizing how much organization can result in better utilizing your space.
Selling Sunset
Who it stars: Real estate agents at the Oppenheim Group, one of the premier luxury real estate brokers in Los Angeles, including Chrishell Stause, Christine Quinn, and Davina Potratz
What it's about: The hit Netflix reality series Selling Sunset chronicles the daily operations of the Oppenheim Group. While you may not be able to afford any of the houses shown on the series, there's still so much you can learn about properly staging a home from some of the most successful real estate agents in the world.
Why you should watch it: While the main draw is the stunning properties, what has really kept the audience engaged through its three seasons are the personality clashes and cutthroat sales tactics among the highly-competitive agents, including actress Stause, who joined the Oppenheim Group shortly before the series started filming. Come for the massive estates, but stay for the conflicts!
Are you in the mood for more luxury real estate drama? Hot on the heels of the success of Selling Sunset followed its East Coast counterpart, Million Dollar Beach House, also on Netflix.
Tidying Up with Marie Kondo
Who it stars: Marie Kondo, tidying expert and bestselling author
What it's about: On Tidying Up with Marie Kondo, Kondo goes into people's houses that are in disarray and shows them how to best organize and revamp their spaces using her KonMari method. One of her most popular techniques is a specific method of folding that she created to help maximize space.
What has made Kondo particularly popular is her focus on only keeping the items that spark joy—anything else should be gotten rid of (and as a result helping increase charitable donations all over the world).
Why you should watch it: Every episode is groundbreaking for the person experiencing it, and you can see the progress that the person has made by following Kondo's guidance.
Tiny House Nation
Who it stars: Co-hosts John Weisbarth and Zack Giffin
What it's about: The tiny house movement (i.e., families who live in houses that are less than 500 square feet) has been around for some time now. The series Tiny House Nation explores those who live this lifestyle and, more importantly, how they do it. The series, which has aired on both FYI and A&E since 2014, is available for streaming on Netflix.
Make sure you look out for Saatva in Season 3: Our memory foam mattress,
Loom & Leaf,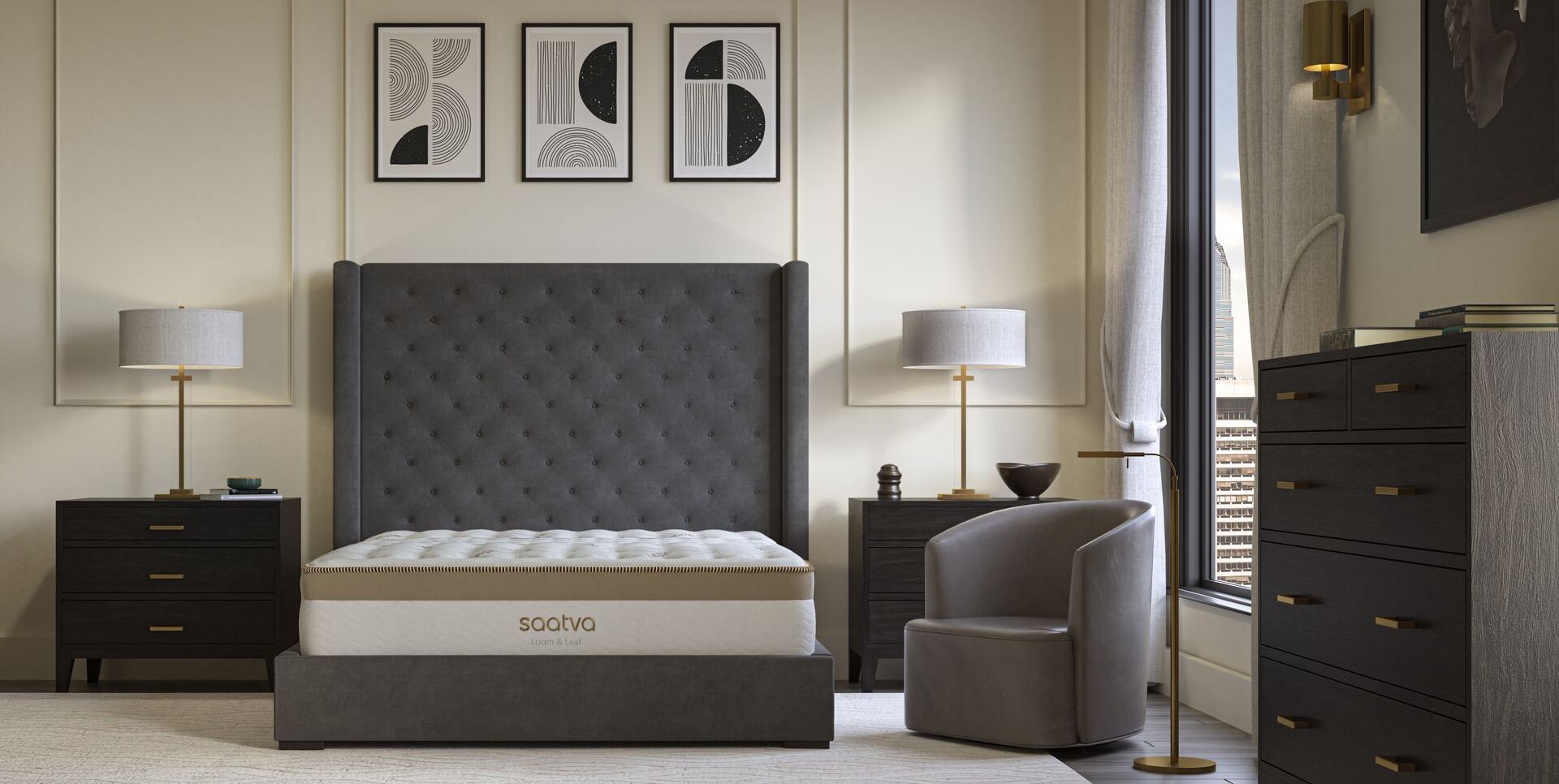 Loom and Leaf
Our ultra-premium 5-lb memory foam mattress for a body-hugging feel
was featured on a few episodes. That just goes to show there's no need to sacrifice comfort when trying to live small!
Why you should watch it: Even if you don't live in a tiny house (or even a tiny apartment), you can learn a lot from Tiny House Nation about how to maximize your living space and pack more into less area by downsizing.
Queer Eye
Who it stars: Jonathan Van Ness, Antoni Porowski, Karamo Brown, Tan France, and Bobby Berk
What it's about: The reality show Queer Eye was a popular hit during its original incarnation when it aired from 2003-2007 on Bravo. However, its popularity exploded when Netflix relaunched the series for the streaming era in 2018.
The concept of the series is that a team of professionals in several stylish fields, including grooming, interior design, and fashion, helps an individual who is struggling to build self-confidence by making positive life changes. The charm of the show results from how the experts discover the core issues and challenges that the individuals face and help them overcome them through breakthroughs.
Why you should watch it: Through the heartwarming moments in which the experts share their best tips, you can learn how to make improvements in your own life, including how to upgrade the interior design of your home without losing your style. Plus, it's just about impossible not to feel inspired by the series when you watch the experts have so much fun while they help improve and touch the lives of others.
Looking for more nighttime TV recommendations? These are the most comforting TV shows to watch before bed.
Image via Kay Amano (Konmari Media Inc.)