11 Father's Day Gifts for the Sleep-Deprived Dad
Studies show poor sleep can seriously mess with a man's health—and these days, there's a lot to lose sleep over. So this Father's Day, skip the tie (even if he's going into the office, he has plenty already) and treat Dad to something geared toward helping him get better shut-eye instead.
11 best Father's Day gift ideas for 2020
Whether you're spending the day at home with your partner and kids or headed to your parents' house for a socially distanced BBQ, these are the best Father's Day gifts to give the dads in your life this year.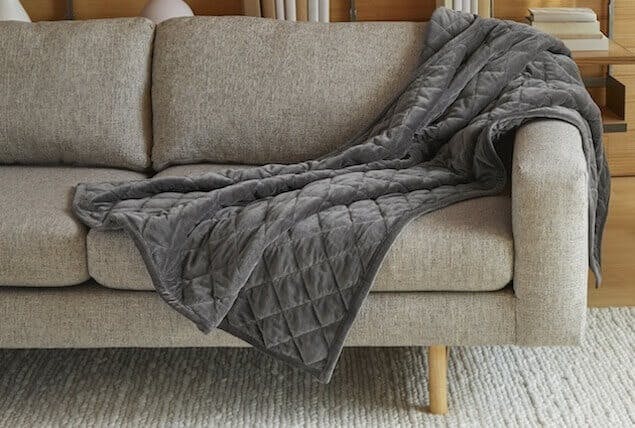 Saatva Organic Weighted Blanket, $295
Weighted blankets have a soothing, calming effect that helps alleviate stress and promote a good night's sleep. We recently introduced our own weighted blanket, which we happen to think makes a pretty great Father's Day gift. (Read this Saatva weighted blanket review to see what people are saying.) Available in taupe and graphite, our weighted blanket is made from soft and cozy organic cotton and filled with all-natural glass beads that provide gentle, even pressure.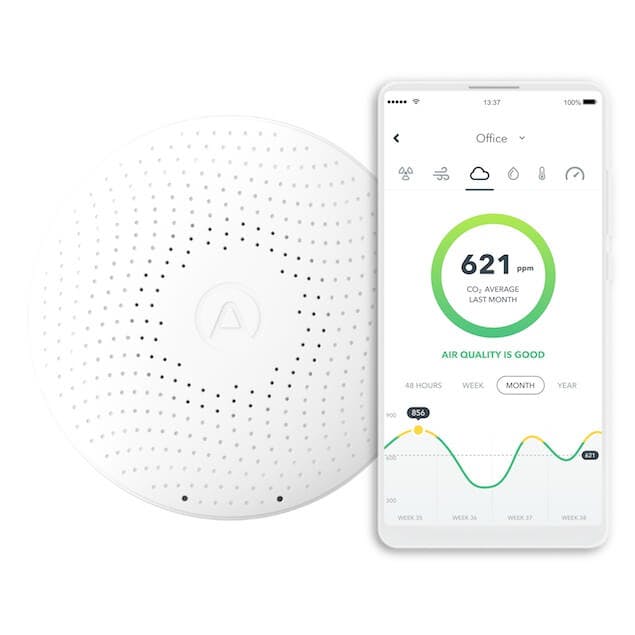 Airthings Wave Plus Indoor Air Quality Monitor, $230
Air quality plays a big role in Dad's ability to get a good night's sleep. In fact, a study published in the International Journal of Environment and Health found that when bedroom air quality was improved, participants experienced better sleep and ultimately felt less tired the next day. This handy battery-operated device detects excess CO2 and VOCs (volatile organic compounds), two indoor air pollutants that affect sleep quality and cognitive function, as well as radon, which can lead to lung cancer.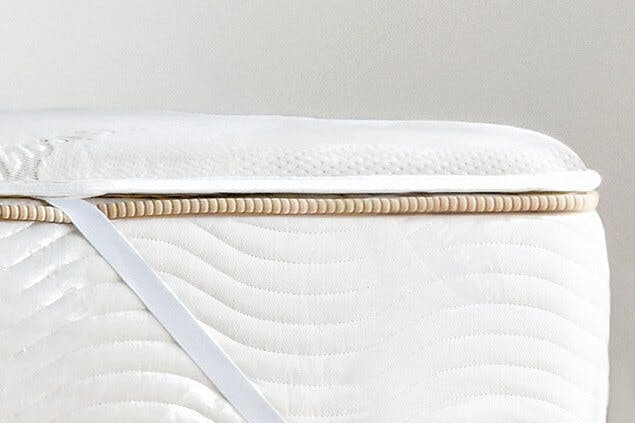 Saatva Graphite Mattress Topper, $275
Does Dad always complain about how hot he gets overnight? Give him the gift of cooler, more comfortable sleep this summer with our graphite-infused memory foam mattress topper. Three inches of cushy memory foam provides contouring support and pressure relief, while advanced graphite technology draws heat away from the body for a more refreshing snooze.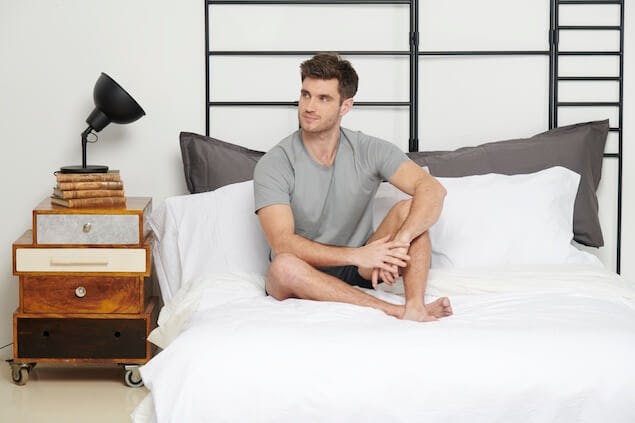 Dagsmejan Recovery Collection, $200
For the active dad, this high-tech sleep T-shirt and shorts set is a must—and a major upgrade from his usual sleepwear. The super-soft PJs are made with a trademarked fabric derived from eucalyptus that regulates temperature and promotes increased blood flow to muscles, which can aid in recovery. Available in sizes S-2XL. (Here's how to find the best mattress for athletes.)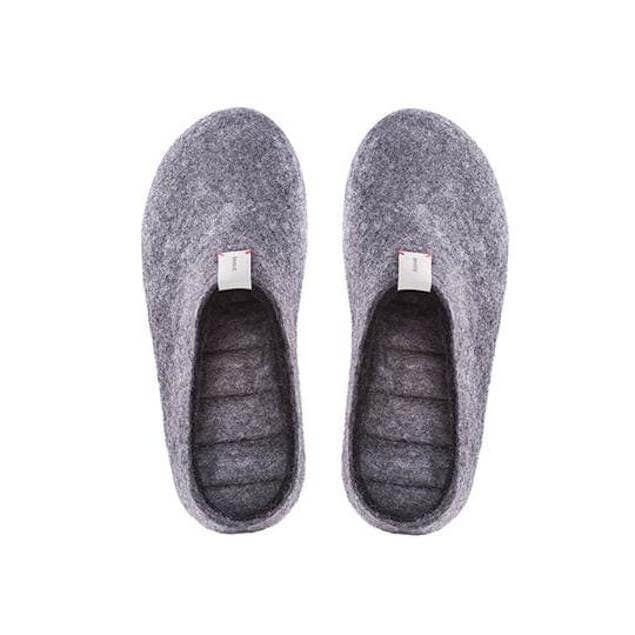 Baabuk Mel Slippers, $65
You can't go wrong with giving Dad a cozy pair of slippers for Father's Day. We're fans of these slippers, which are handmade from natural New Zealand wool and natural crepe rubber. They feel lightweight, making them the perfect option for summer, and are available in a variety of dad-approved colors, like dark gray and navy blue.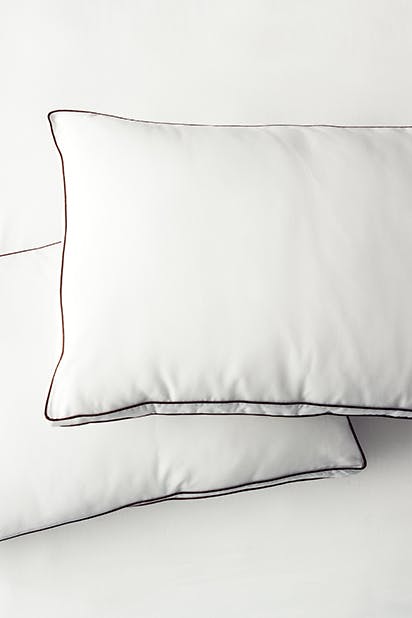 Saatva Pillow, $145
If Dad's been sleeping on the same pillow for years, then it's time to change things up. Our flagship pillow features a core of shredded Talalay latex that offers responsive head and neck support, as well as a removable inner pillow made from down-like microdenier fabric that promotes airflow. It's all wrapped in a hypoallergenic, breathable organic cotton cover for cool sleep night after night.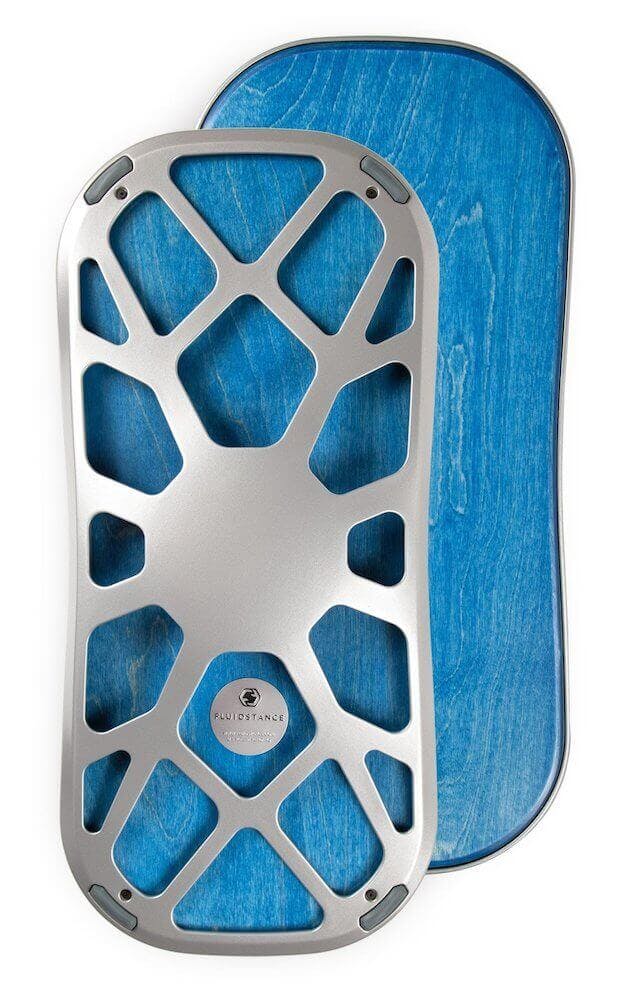 Fluidstance The Level Balance Board for Standing Desk, $249
There's a good chance working from home is taking a toll on Dad's body, as sitting all day every day can lead to serious back pain. And back pain can make it much harder to sleep through the night. Enter this balance board, which is the perfect complement to an at-home standing desk. Standing on the board will not only help prevent stiff joints but also strengthen and stabilize Dad's body and keep him alert while he's working. (Here are more tips for preventing back pain while working from home.)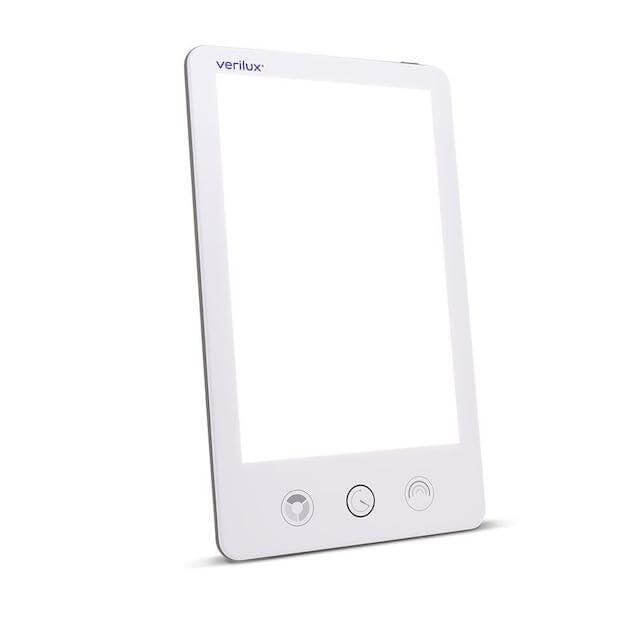 VeriLux Happylight Luxe, $100
Give Dad the gift of sunshine—especially if he'll be spending the majority of his time indoors this summer to minimize his coronavirus risk. This UV-free light therapy lamp emits 10,000 lux intensity to help regulate melatonin (the sleep hormone) and boost serotonin (the happy hormone). The tablet design makes this lamp the perfect addition to Dad's workspace. There are four brightness levels and three color temperatures so he can find the right light for the time of day.

Classic Night Swannies Blue Light Blocking Glasses, $74
All that extra screen time Dad's been enjoying these last few months at home could be messing with his ability to catch Z's. That's because the blue light emitted from his devices reduces the production of the sleep hormone melatonin. These blue light blocking glasses will protect Dad's eyes from excessive blue light exposure before bed, so he can scroll through his phone at night and still be able to fall asleep.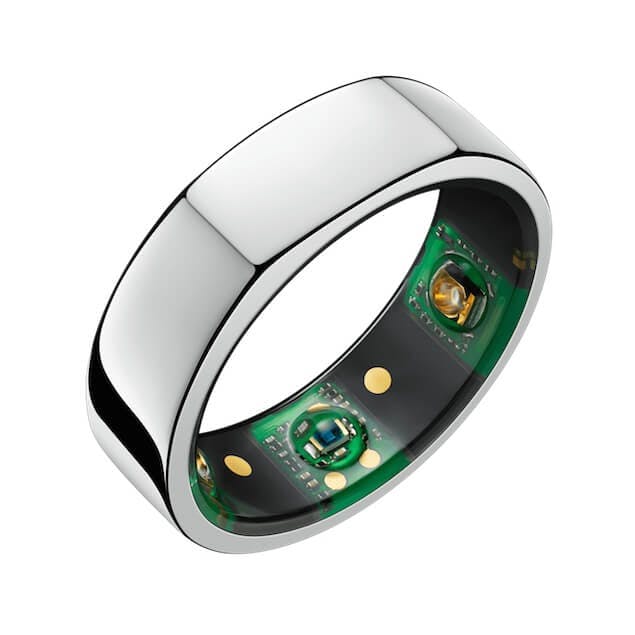 Oura Ring, $299
This wearable sleep tracker will satisfy techie dads. It tracks how much time you spend in each stage of sleep, from deep sleep to REM sleep. It also measures body temperature and delivers personalized sleep advice. The water-resistant ring has a long battery life (up to one week before it needs to be charged) and is so lightweight Dad will forget he's wearing it.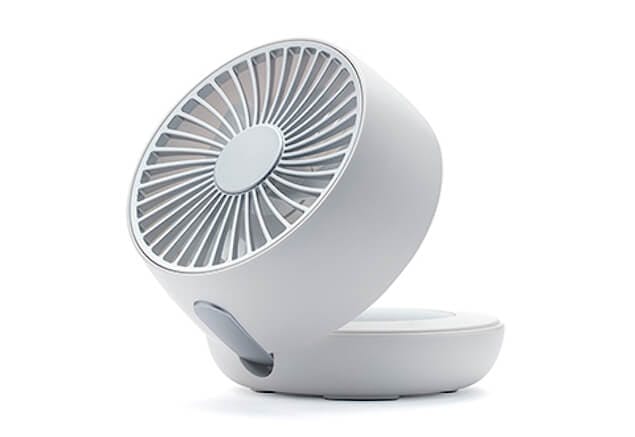 Sharper Image Personal Fan and Built-In Sound Machine, $100
White noise masks sounds that can interrupt Dad's sleep. (And if Dad snores, it'll also ensure Mom doesn't wake up in the middle of the night from the noise.) This white noise machine has 12 sounds to choose from—plus, it also features a dual-speed fan to keep Dad's bedroom cool during the summer months.
Have a new dad in your life? Share these life-saving sleep tips for new parents with him.