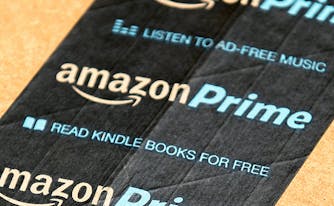 7 Best Sleep Gadgets You Can Buy on Amazon Prime Day
One of the most hyped shopping events of the year, Amazon Prime Day, which runs through July 16, is officially here. Although we don't recommend buying a mattress on Amazon Prime Day, it can be a great time to snag a deal on other items that can enhance your sleep, like white noise machines and sleep masks.
Best sleep gadgets you can buy on Amazon Prime Day
Ready to shop? Here are our favorite sleep products on sale this Amazon Prime Day.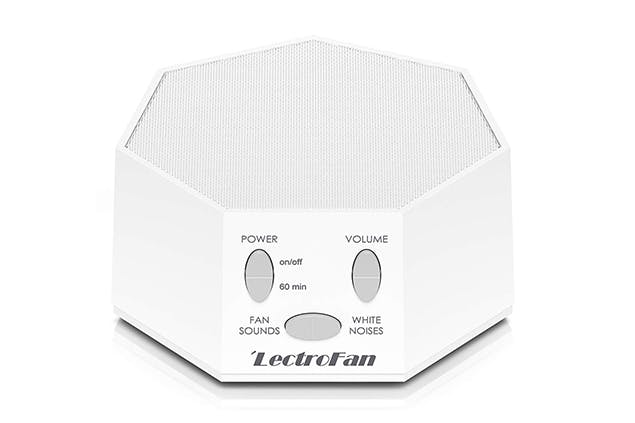 LectroFan High Fidelity White Noise Machine ($49.95): "White noise machines can be great, especially for infants, people who live in noisy environments, or people who are shift workers and need a really predictable environment to fall asleep in when they need to sleep," says Lynelle Schneeberg, PsyD, sleep psychologist and author of Become Your Child's Sleep Coach. This white noise machine features 20 sound settings to help you relax and fall asleep faster. It's also portable, so you can use it while traveling.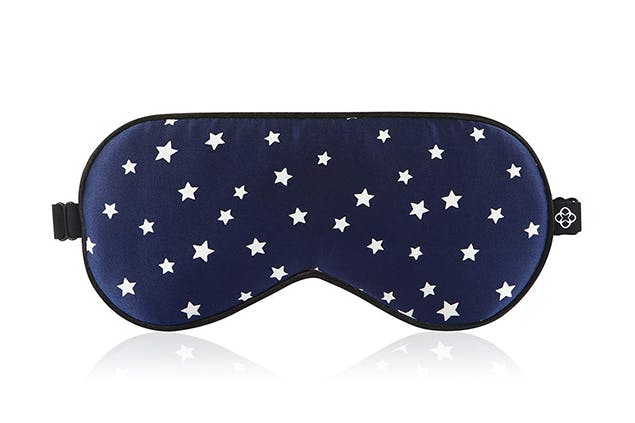 Lonfronte Stars Natural Silk Sleep Mask ($7.60): Taking a plane trip this summer? A sleep mask can help filter out disruptive light so you can fall asleep more easily while you're up in the air. This sleep mask fully blocks out light, thanks to padding by the bridge of the nose and inner sides of the eyes—plus it comes in a variety of fun patterns. According to a study published in the journal Critical Care, "use of earplugs and eye masks resulted in more REM time, shorter REM latency, less arousal…and elevated melatonin levels" in participants versus when they didn't use any sleep aids.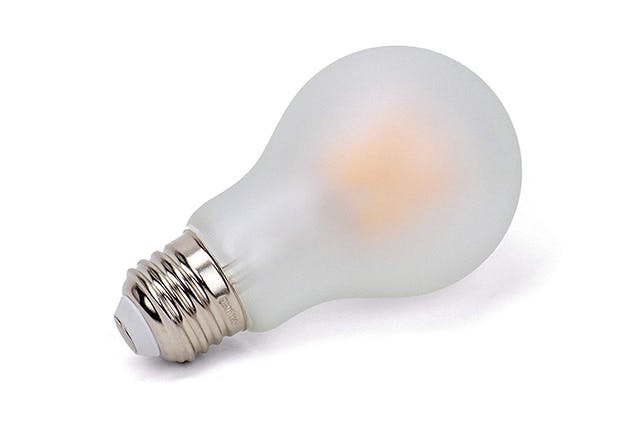 Bedtime Bulb ($16.99 when you use code PRIMEBEDTIME at checkout): Exposure to blue spectrum light, particularly close to bedtime, can seriously mess with your sleep. That's because blue light suppresses melatonin, the hormone that controls your sleep-wake cycle. This nifty light bulb, designed to be used at night (as when reading in bed), emits significantly less blue-spectrum light than conventional bulbs.
Get a Great Deal on Saatva Sleep Products Every Day of the Year. Shop Our Favorites Now
Saatva Classic Innerspring
Our flagship luxury mattress is engineered with coil-on-coil construction for durability and a Euro pillow top for extra comfort.
Shop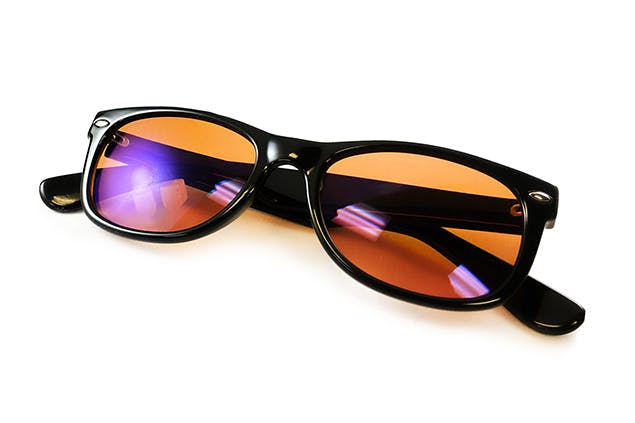 Dream Elements Anti Blue-Light Glasses ($23.99): Bulbs aren't the worst blue-light offenders: those would be your electronic devices. "The blue light from electronics is stimulating and will make you feel more alert," says Terry Cralle, RN, certified clinical sleep educator and Saatva sleep consultant. "If you do need to go online late at night (let's get real, it does happen), wear blue light-blocking glasses." The most effective blue light-blocking glasses are the ones with amber- or orange-tinted lenses—like this pair—as they block the maximum amount of blue light and also minimize brightness.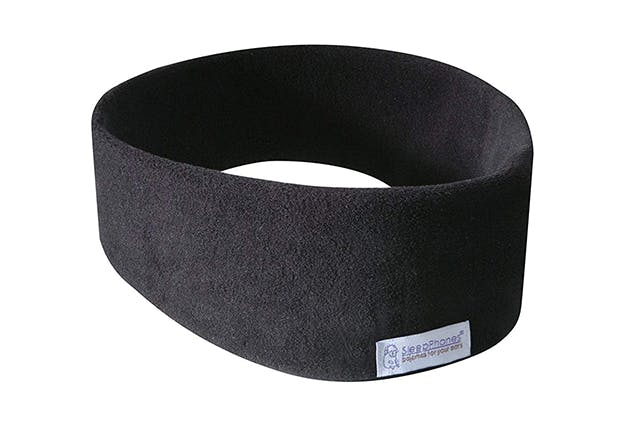 SleepPhones AcousticSheep Wireless Bluetooth Headphones for Sleep ($79.95): These soft headphones feature removable speakers so you can play relaxing sounds (like music, meditations, podcasts, or white noise) to help you snooze. The headphones are fully padded and wrap around your head, making them comfier (and easier to fall asleep wearing) than traditional headphones. They're Bluetooth-enabled and work up to 30 feet away from your devices, which means you can leave your phone across the room while wearing them and not be tempted to scroll through Facebook.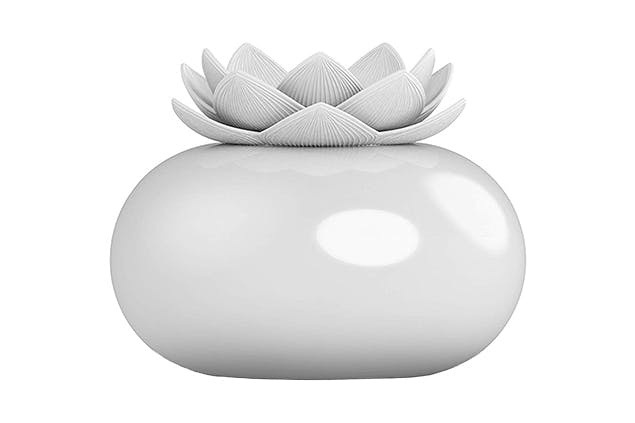 Vyaime Decor Essential Oil Diffuser ($17.69) Sniffing essential oils is a surefire way to help you relax—and in turn catch Z's more easily. One of the most effective essential oils for sleep is lavender, which research has found to increase the amount of deep sleep you get when you inhale it. This essential oil diffuser/humidifier is designed to look like a lotus, so it'll add a fun decorative element to your bedroom. (Learn how humidifiers help you sleep.)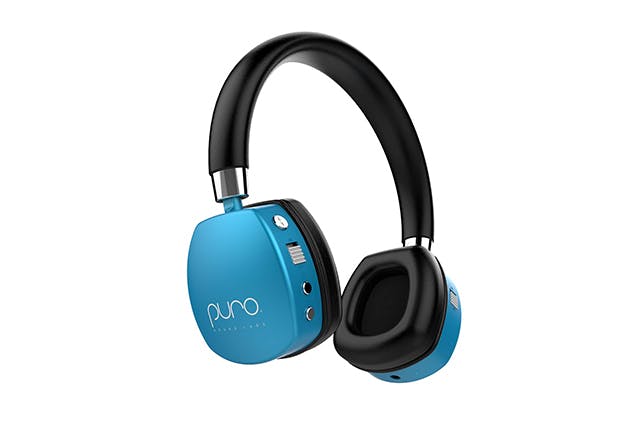 PuroQuiet Over-Ear Active Noise Cancelling Headphones ($79.99): If your children have trouble sleeping while traveling, consider getting them a pair of noise-canceling headphones. Wirecutter, the New York Times' review site, recommends these for kids. "Praised by our testers for their comfort and sound quality, the PuroQuiet Over-Ear Active Noise Cancelling Headphones also offer a long-lasting battery life, and volume limiting for an overall safer listening experience," write the Wirecutter editors.
Looking for something else to help you snooze? Try these sleep apps to get better shut-eye.