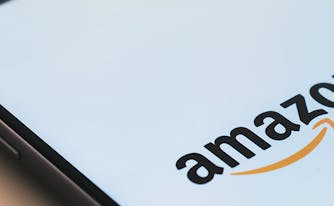 Read This Before Buying a Mattress on Amazon Prime Day
Amazon recently announced its annual Prime Day would be taking place this year on June 21-22. And as an avid online shopper, I have to say I'm pretty excited about it this year. Since I recently moved to a new apartment, I have my eye on a few handy household gadgets: a robot vacuum cleaner and an Instant Pot, both of which were bestsellers in 2020.
"Amazon Prime Day has become hugely popular, rivaling Black Friday as one of the biggest shopping days of the year," says trends expert Daniel Levine. In fact, Amazon sold more than $10.4 billion worth of products on Prime Day in 2020, up 45.2% from 2019. Analysts theorize that Amazon Prime Day was so successful in 2020 because it was held in October, much closer to the holiday season, rather than the summer.
If you're anything like me, you probably already have a list of items you want to buy too—and a mattress might be one of them since they've been a staple of previous Amazon Prime Day extravaganzas.
But is Amazon Prime Day the best time to buy a mattress? Here's what you need to know before you click that button.
Buying a mattress on Amazon Prime Day: Is it worth it?
Shopping on Amazon is something that's particularly attractive to millennials, notes Levine, so many of the products that do well during Prime Day are the ones marketed to a younger audience—like beds-in-a-box, which are the mattresses you'll mostly see on sale on Amazon Prime Day.
The question, then, is whether you're really getting a good deal. These foam beds come compressed, rolled, and stuffed into a shipping box.
They're a good option for some people, especially those on a budget. But because they're made to be compressed, they use lower-density foam, which doesn't support you as well or last as long as premium foam.
So while you might think you're getting a steal on Amazon Prime Day, chances are you'll have to pay to replace your bed sooner rather than later.
If you're considering buying a new mattress on Amazon Prime Day, make sure to also check the fine print.
Most bed-in-a-box companies ship their mattresses to your door via UPS, which leaves setup to you. (A queen size boxed mattress usually weighs 100 pounds or more, so DIY setup requires a strong back or a good friend—or both.)
Another policy to look into before handing over your credit card: returns.
If you order through Amazon, the manufacturer's regular return process may not apply, and you may be responsible for paying a pick-up fee or repacking the mattress.
Find Your Perfect Mattress Match with Saatva
Saatva Classic
Our flagship luxury mattress is expertly engineered with coil-on-coil construction for durability, a layer of memory foam for enhanced back support, and a cushiony Euro pillow top for extra comfort.
Shop
What Saatva offers on Amazon Prime Day
Saatva doesn't sell its mattresses on Amazon or any other third-party retailers. Instead, we sell our mattresses directly to you at fair prices year-round. And unlike most mattresses sold on Amazon, ours don't come stuffed in a box.
Here's what you'll get from Saatva on Amazon Prime Day—and every other day of the year:
Free white glove delivery and setup nationwide
365-night home trial
24/7 customer support
Industry-leading warranty
To see our current sale offerings, visit saatva.com/sale.