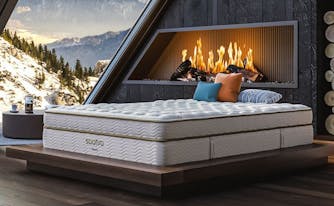 Black Friday Deals: Mattresses, Bedding, and Buying Advice
It's the most wonderful time of the year: Black Friday is upon us.
This major sale holiday will look a little different in 2020 though. In the wake of the coronavirus pandemic, there aren't going to be huge crowds of people swarming inside a store at the crack of dawn to get their hands on the latest and greatest Black Friday deals.
Luckily, you'll still be able to score plenty of discounts this year, whether you shop in person (while wearing a mask and adhering to the store's social distancing guidelines) or buy online.
Keep scrolling for the best Black Friday deals on mattresses and bedding, as well as answers to your most pressing Black Friday questions.
Black Friday mattress deals
Mattresses are one of the most popular items you'll find on sale this Black Friday. If you're in the market for a new one, then check out our comprehensive guide on how to find the best Black Friday mattress deals. Learn about different types of mattresses, choosing the right one for your sleep position, getting the best deal for your money, and more.
Black Friday bedding deals
Sheets and pillows are also popular sale items on Black Friday. If you're looking to swap out your old bedding or buy holiday gifts for friends and family, then check out our in-depth guide to the best Black Friday bedding deals. Learn about popular sheet and pillow materials, choosing the best sheets for a cool night's sleep, selecting the best pillow for your sleep position, and more.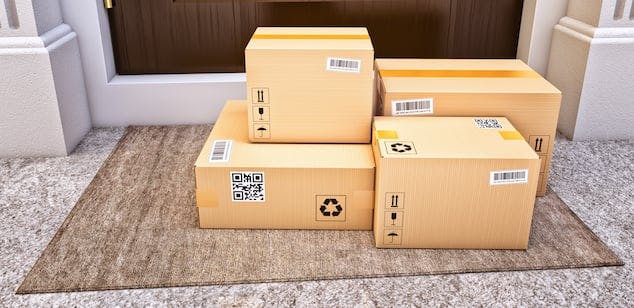 Black Friday is traditionally held in stores, but this year it will take place mostly online due to Covid-19.
Answers to your most-asked Black Friday questions
Black Friday can be a pretty overwhelming time to shop—and it may be particularly challenging to navigate this year due to COVID-19.
We're answering the most common Black Friday questions so you can shop confidently this holiday season.
When is Black Friday?
Black Friday is always held the day after Thanksgiving. This year, Thanksgiving falls on Nov. 26, which means Black Friday will take place on Nov. 27.
Is there going to be a Black Friday in 2020?
Black Friday shopping will look different this year due to COVID-19, but it hasn't been canceled. While Black Friday shopping is usually done in stores, some retailers may not open their doors this Black Friday at all. Instead, they're likely to focus on online deals.
That means more savings for you. Mashable predicts brick and mortar retailers will offer better online deals than usual this year because you won't be able to shop the way you used to in person.
For stores that do open on Black Friday, expect COVID-19 safety protocols to be in effect. That means limits on the number of customers allowed inside the store at one time and mandatory mask-wearing.
When do Black Friday sales start?
Traditionally, online retailers and brick and mortar stores used to kick off their Black Friday deals at midnight on Thanksgiving night. But in recent years, Black Friday has become much more than a day-long event. As DealNews.com reports, many Black Friday sales start the week of Black Friday and continue through the weekend.
When do Black Friday sales end?
Many Black Friday sales will last the entire holiday weekend online. That will give shoppers ample time to take advantage of Black Friday deals even if they're not able to shop in person this year. And once the weekend is over, many retailers roll right into Cyber Monday discounts that last into the week.
What is the best time to shop on Black Friday?
The experts at Consumer Reports recommend getting your Black Friday shopping done as early as you can—even before Black Friday if the items you want are on sale before then. That's because many of the most popular items will sell out early.
Why is it called Black Friday?
For all the hype surrounding it, the name "Black Friday" has always sent a mixed message. Multiple sources attribute it to the Philadelphia police, who first used it in the 1950s to describe the scene when huge crowds of shoppers choked the city streets on the day after Thanksgiving.
Another popular theory has it that the term is a reference to retailer profits, marking the day during the year when businesses go from losing money to being "in the black."
Do stores raise prices before Black Friday?
According to the Wall Street Journal, retailers sometimes slightly raise the price of an item in the days before Black Friday so that it looks like the discount is even bigger.
Online direct-to-consumer retailers, like Saatva, sell directly to you, eliminating the costs associated with running a store and passing the savings on to customers.
Is Black Friday worth it?
If you're looking to save money, then it's worth shopping on Black Friday. According to Business Insider, shoppers saved an average of 18.5% last year on Black Friday.
Is Black Friday really cheaper?
You can find plenty of items for less money on Black Friday. In fact, Business Insider reports shoppers saved an average of 18.5% during last year's event.
But just because something costs less on Black Friday doesn't necessarily mean it's the best deal. When it comes to big-ticket items like mattresses, you'll want to read the fine print so you know exactly what you're getting into when it comes to delivery, returns, and more.
According to the financial experts at The Balance, "a previous trend of extending 'return days' during the holidays is being seen less and less these days. Many retailers are including restocking fees and shorter return deadlines." Here are four fine-print policies you need to know about.
How do you get the best deals on Black Friday?
To get the best deals on Black Friday, it pays to have a plan:
Do your research in advance. Before Black Friday gets here, start your research on the products you're interested in buying to make sure you're truly getting something high-quality. As the pros at The Balance note, "A bad product is a bad deal no matter how cheap it is, and being knowledgeable about the items you want to buy will help you avoid being sucker-punched with loud advertising for iffy deals."
Shop online. With so much up in the air when it comes to in-person shopping, save yourself the stress and buy online instead. You'll find the same deals you would in-store—and potentially even better!—without any of the hassle of having to wear a mask, practice social distancing, and constantly sanitize your hands.
Read the fine print. Just because an item's on sale doesn't mean you're getting the best deal. Always read the fine print before buying big-ticket items to see if you have to pay extra for delivery and returns.
The holiday shopping fun doesn't have to end when Black Friday is over. If you're interested in checking out even more sales, we've put together a comprehensive guide to Cyber Monday deals on mattresses, sleep-enhancing tech gadgets, and more.