Since its inception in 2005, Cyber Monday has become one of the biggest shopping days of the year. In 2021, Adobe reported that customers spent a whopping $10.7 billion on Cyber Monday.
This year, experts think the online shopping extravaganza known as Cyber Monday will start even earlier in the season so you can beat the crowds and shipping delays that often happen around the holidays.
Keep scrolling for the best Cyber Monday deals on mattresses and bedding—as well as answers to your most-pressing Cyber Monday questions.
Cyber Monday mattress deals
One of the most popular items you'll find on sale this Cyber Monday is mattresses. If you're looking for a new one, then check out our in-depth guide on how to find the best Cyber Monday mattress deals.
Learn about different mattress types, how to choose the best one for your sleep preferences and body type, how to get the best deal for your money, and more.
Cyber Monday bedding deals
Beyond mattresses, you'll also be able to score sheets and pillows on sale over the holiday weekend. Swapping out your bedding is a great way to make your bed feel more comfortable. If you're in the market for new sheets and pillows, then check out our comprehensive guide to the best Cyber Monday bedding deals.
Learn about the best sheet and pillow materials for a good night's sleep and how to get the best bedding for your money. We've also included some of our favorite pajamas and tech gadgets to help you improve your sleep game.
Shop these high-quality mattresses from Saatva on Cyber Monday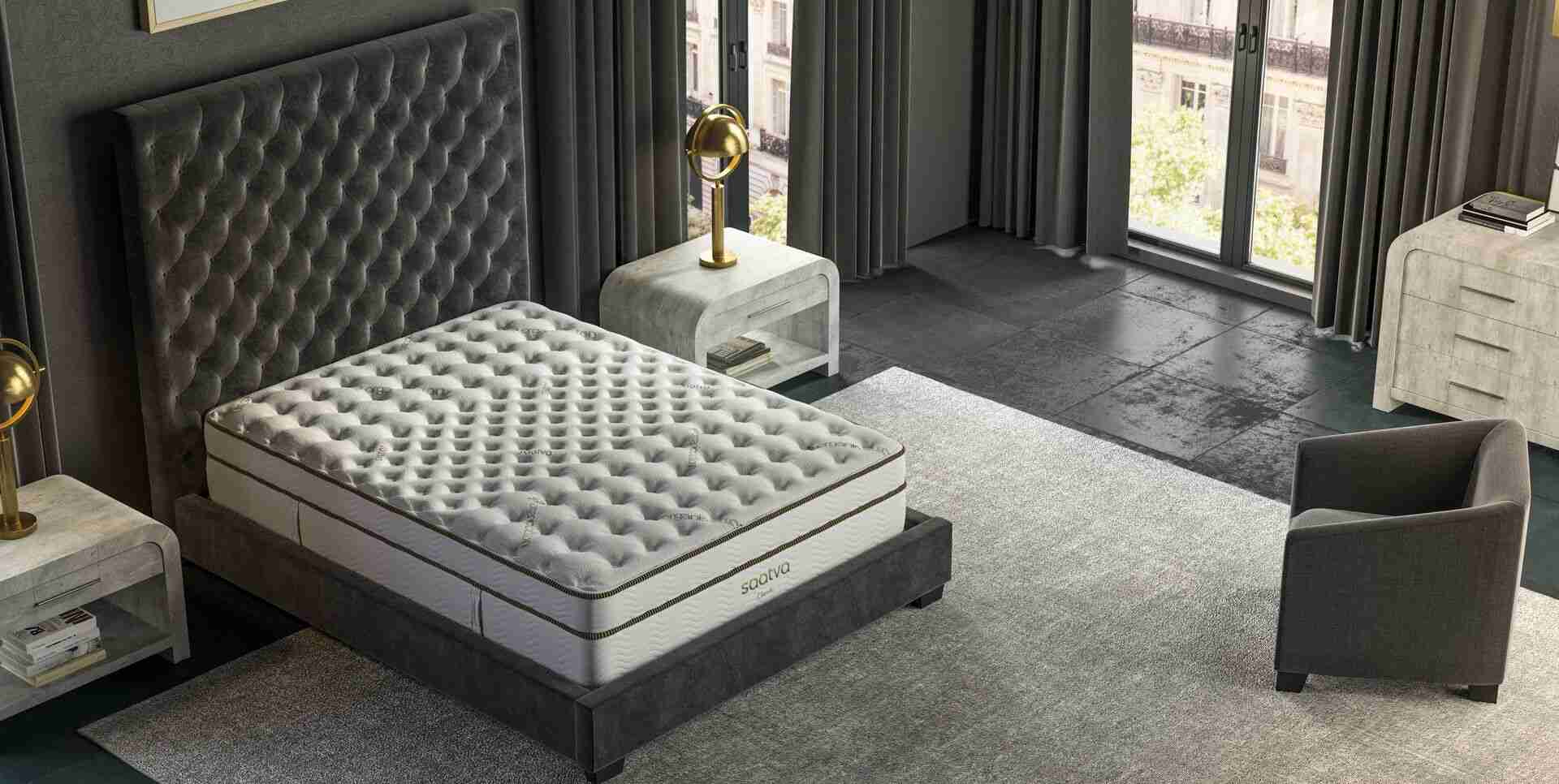 Our flagship luxury mattress is expertly engineered with coil-on-coil construction for durability, a layer of memory foam for enhanced back support, and a cushiony Euro pillow top for extra comfort.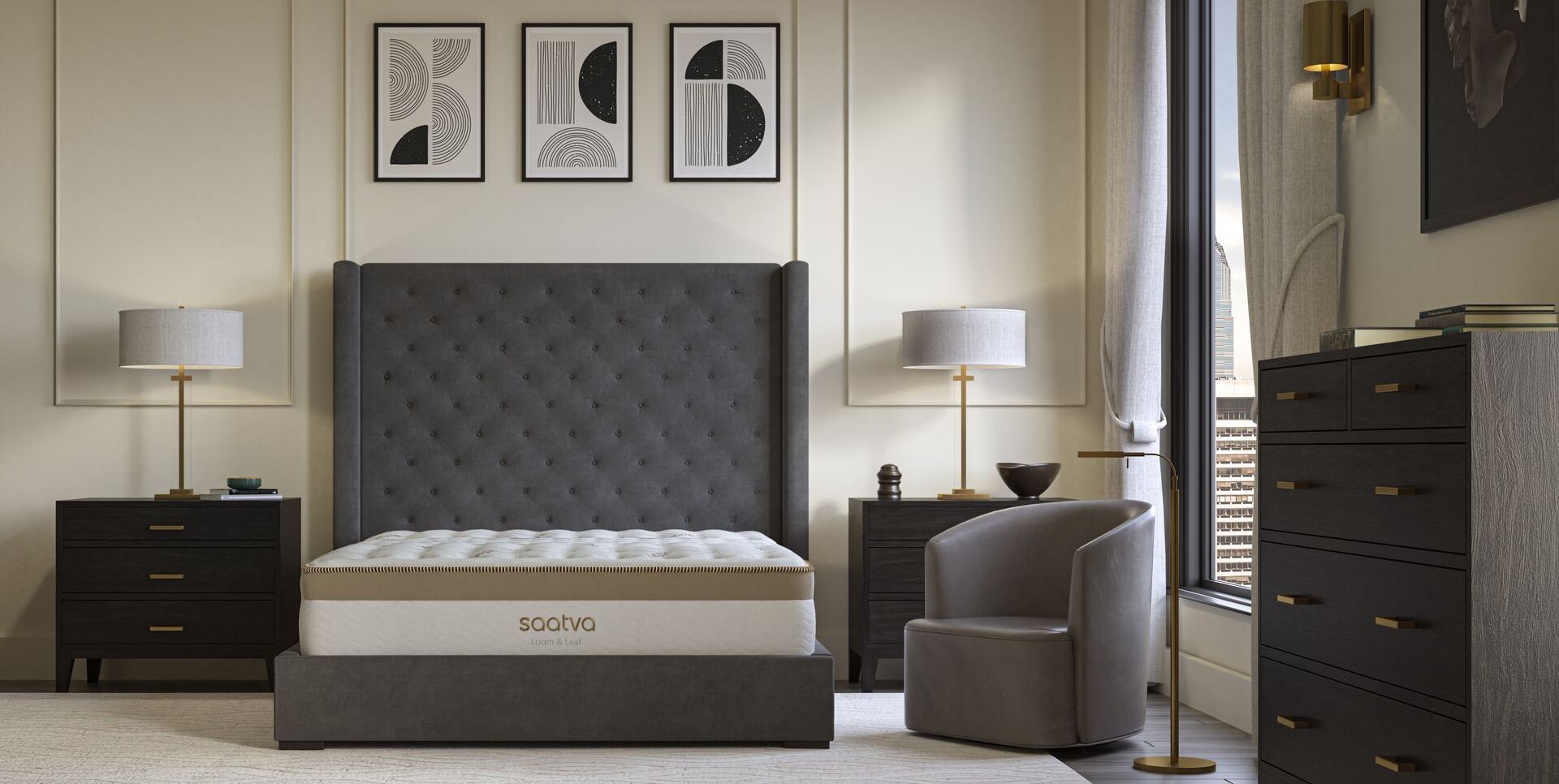 Premium memory foam, handcrafted in the U.S. with eco-friendly materials. Breathable organic cotton, cooling spinal gel, and layers of high-density support foam assure a cool, comfortable night's sleep.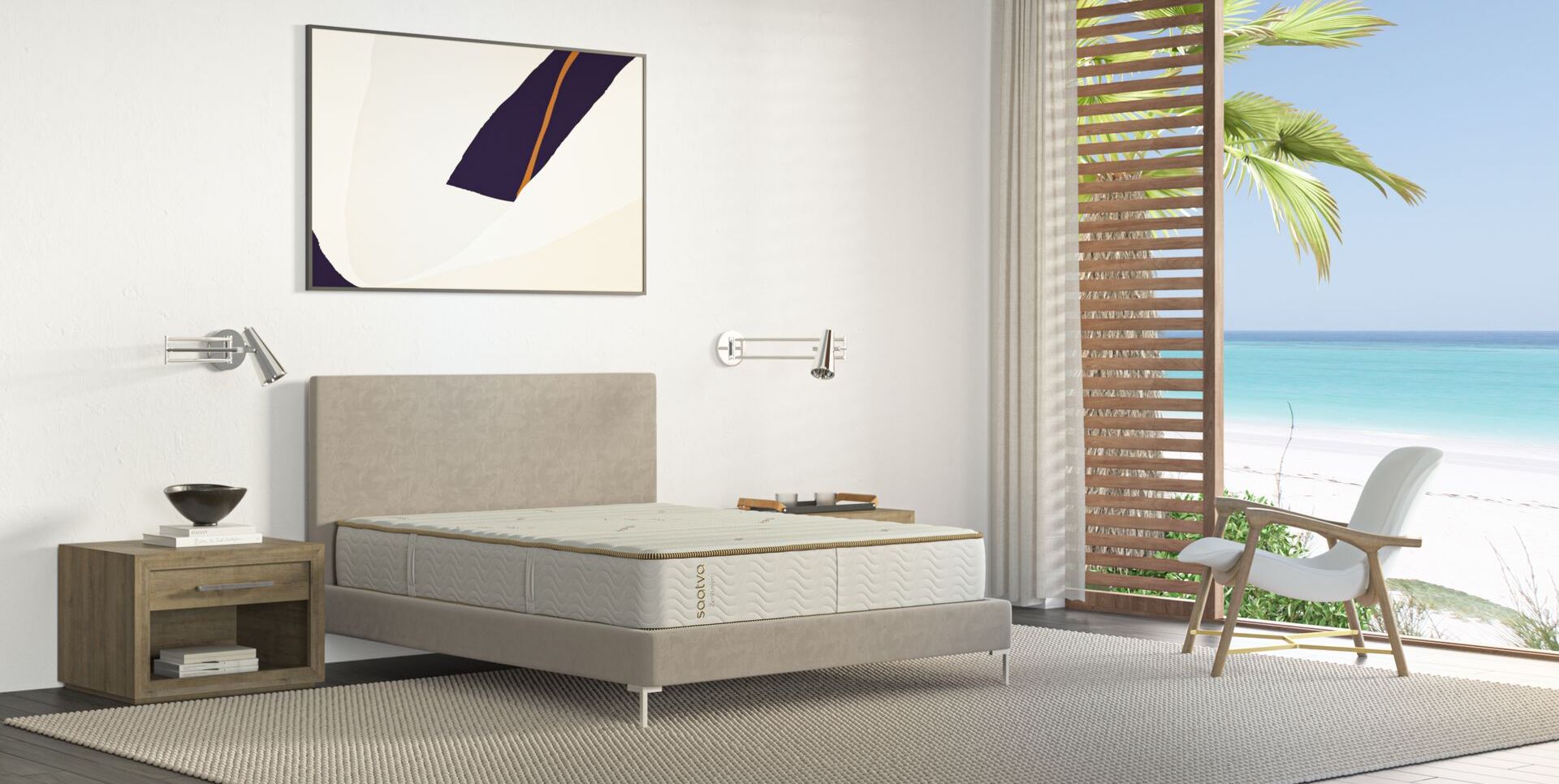 Natural latex responds to every curve for pressure-free support and responsive comfort. Natural latex is supple, resilient, and durable, for the ultimate in elevated sleep. (It's naturally hypoallergenic too.)
FAQs
When is Cyber Monday 2022?
Cyber Monday 2022 will take place on Nov. 28. It follows Black Friday on Nov. 25.
Why is it called Cyber Monday?
The term Cyber Monday was coined in 2005 by the National Retail Federation (NRF). In the years leading up to 2005, the NRF noticed a spike in online revenue on the Monday after Thanksgiving, leading the organization to give the day a catchy official name.
And it's indeed taken off since then: Per The Balance, Cyber Monday revenue has seen big increases year over year. In 2009, online retailers generated a total of $0.887 billion—compared with $10.7 billion in 2021.
Is Cyber Monday online only?
Unlike Black Friday, which is traditionally held in stores, Cyber Monday is an online-only shopping event. (Hence the word "cyber.") Most big retailers, including Amazon, Best Buy, and Target, hold Cyber Monday sales. So do your favorite direct-to-consumer online retailers.
Are Cyber Monday deals as good as Black Friday?
Cyber Monday deals are as good as Black Friday deals—and in some cases even better. Keep in mind that Cyber Monday is usually better for nabbing deals on exciting tech gadgets (like smart home devices), while Black Friday is your best chance at getting discounts on big-ticket items (like appliances).
How do I get the best deals on Cyber Monday?
Getting the best deals on Cyber Monday requires having a game plan. Follow this advice to make the most of this year's holiday sales:
Make a shopping list in advance. Many retailers announce their Cyber Monday deals before the holiday. Research which products you want and where you can get the best deal so you're ready to shop as soon as the sales start.
Be prepared to be fast. Many deals are only available for a limited time—and the most popular items are likely to sell out quickly. Load up your browser before the clock strikes midnight and have the items in your cart so you can check out right away. Have a backup plan just in case: If your preferred retailer sells out before you can buy, have another one ready to go.
Read the fine print. You'll certainly save money by shopping on Cyber Monday, but you should always read the fine print—especially on big-ticket items—so you know what you're getting into when it comes to delivery, returns, and more. Read our guide to fine-print policies for everything you need to know.
Look for discounts throughout the week. While some Cyber Monday deals are available for a limited time only, there are plenty of promotions taking place throughout Cyber Week.
What is the best time to shop on Cyber Monday?
It's a good idea to get your Cyber Monday shopping done as early as possible. Most sales go live at midnight, and oftentimes the deals are available only for a limited time. Plus, trendy products tend to sell out quickly.
Still, many sales will be available throughout the week. What that means: Don't stress if you don't get all your shopping done on Cyber Monday. You're likely to find lots of discounts all week long.
Shop Saatva's 2022 Cyber Monday sale
Whether you're looking for a new mattress for your bedroom or you want to treat your loved ones to new sheets and pillows this holiday season, you can find what you're looking for at Saatva.
We offer a wide selection of high-quality mattresses, bedroom furniture, and bedding to suit your needs. Plus, all of our mattresses come with a 365-night home trial and lifetime warranty so you can try one out in the comfort of your home before deciding if it's right for you.
Check out our current sale offerings to see how you can save on Saatva products right now.
The holiday sale season starts right after Thanksgiving. If you're interested in checking out even more sales, we've put together a comprehensive guide to Black Friday deals on mattresses and bedding so you can enjoy your best sleep ever.