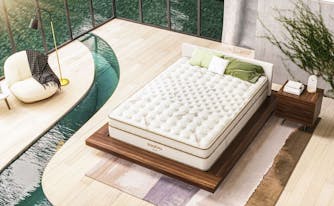 Cyber Monday Mattress Deals: What to Buy
While toys and electronics are the most popular products to find on sale on Cyber Monday, there are also plenty of Cyber Monday mattress deals you can take advantage of too.
There's never been a better time to buy a new mattress than this upcoming holiday weekend. That's because many of us are spending a whole lot more time in bed these days while working from home during the coronavirus pandemic.
But with so many mattress choices on the market, it can be hard to determine which one is right for you. Should you buy an innerspring, memory foam, or something else? And how do you know if you're really getting the best mattress for your money on Cyber Monday?
In this piece, we've rounded up the best Cyber Monday mattress sales for every sleep preference as well as answers to the most common questions about shopping for a mattress on Cyber Monday. Armed with this knowledge you can confidently choose the best mattress for you.
Cyber Monday mattress deals
A lot of the top mattress brands hold Cyber Monday mattress sales—Saatva included. This Cyber Monday, take $200 off purchases of $1,000 or more of any Saatva mattress.
Here's a rundown of the best Cyber Monday mattress deals to scoop up over the holiday weekend.
Innerspring mattress
The Saatva Classic innerspring mattress is one of the best mattresses to shop this Cyber Monday. It comes in three firmness options, ensuring comfortable sleep whether you're a side sleeper, back sleeper, or stomach sleeper. Plus, it's got added lumbar support in the coil-on-coil base to prevent back pain as well as a cushy 3-inch Euro pillow top for added comfort.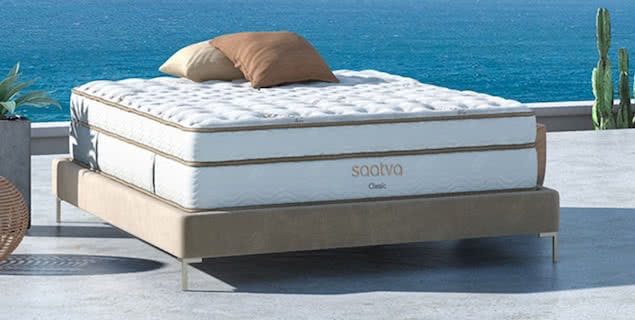 Regular price (queen): $1,399
Sale price (queen): $1,199
Memory foam mattress
The Loom & Leaf memory foam mattress is made with high-density, 5-lb. memory foam to contour to your body and relieve pressure. Due to the high-quality materials, this memory foam mattress can't be stuffed into a box, unlike many of the other foam mattresses you'll find on sale this Cyber Monday. It's available in two firmness options to suit all sleep styles.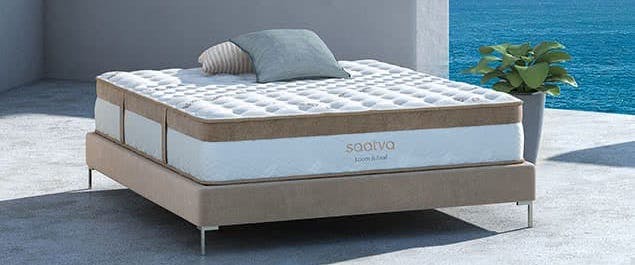 Regular price (queen): $1,699
Sale price (queen): $1,499
Latex mattress
The Zenhaven latex mattress is made from all-natural latex, which is breathable and durable. It features a support core made of sustainably harvested latex. This is topped with a 5-zone latex comfort layer that provides firmer support in the lumbar region, where you need it most.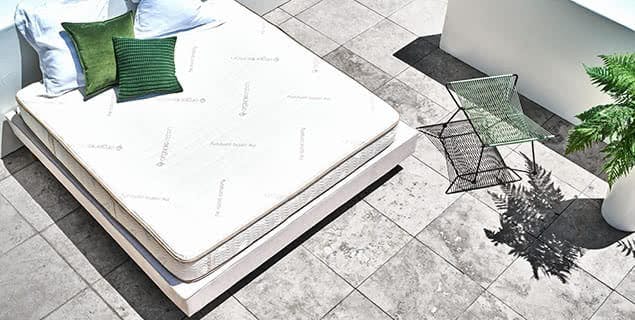 Regular price (queen): $2,399
Sale price (queen): $2,199
Latex hybrid mattress
Saatva's latex hybrid mattress combines the pressure-free support of latex with the classic feel of innerspring. The medium firmness suits every sleep style, from side to back to stomach. What's more, the mattress is also 100% natural and organic.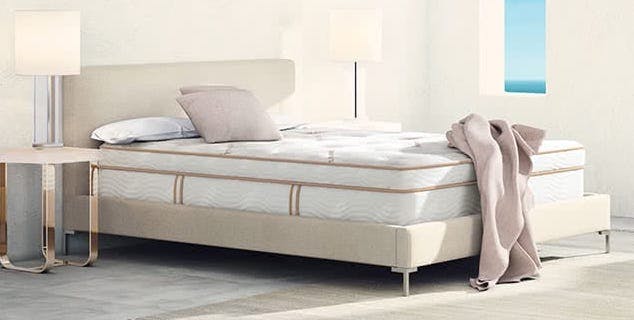 Regular price (queen): $1,799
Sale price (queen): $1,599
Adjustable mattress
The Solaire adjustable mattress is ideal for couples, as it has 50 firmness levels with individual comfort controls for each side of the bed. This gives you and your partner the opportunity to each set your firmness level to a number that's right for you. This adjustable mattress also has added lumbar support and pressure relief thanks to comfort layers of memory foam and latex on top of the air chambers.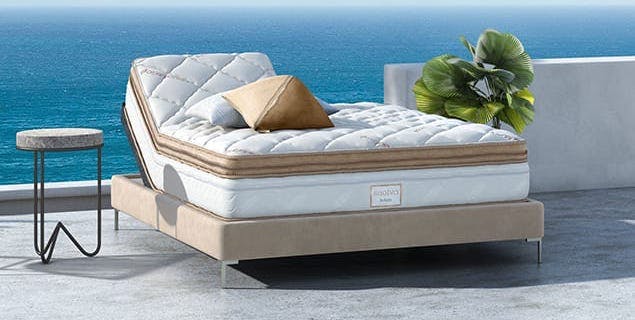 Regular price (queen): $2,795
Sale price (queen): $2,595
Mattress for heavy people
The Saatva HD is the best mattress for heavy people because it's engineered exclusively for people weighing between 300 and 500 pounds. Saatva HD is a hybrid innerspring mattress. That means it has a coil base topped with foam comfort layers. Saatva HD's coil base contains 12.5-gauge coils, which are 25% stronger than the industry standard, so the mattress won't sag or dip. Layers of memory foam and latex on top of the coil base provide added back support and pressure relief.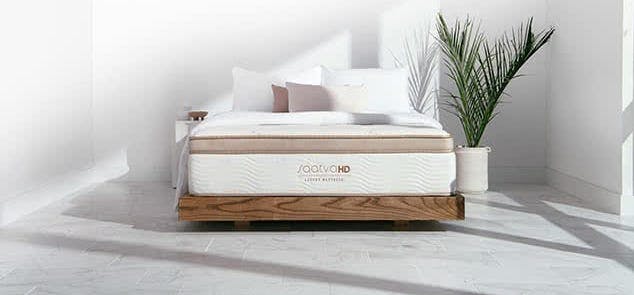 Regular price (queen): $2,599
Sale price (queen): $2,399
Cyber Monday bed frame deals
Picked out a mattress? Great! Now it's time to think about the mattress foundation. Below, find a few of our most popular bed frames on sale this Cyber Monday.
Adjustable bed base
The Lineal adjustable bed base makes finding your perfect position for any activity easy. Simply press the remote control to elevate your head and/or feet. Lineal also has a wave massage setting to soothe tired muscles, a whisper-soft motor that won't disturb sleep, and under-bed illumination to make middle-of-the-night bathroom trips easier.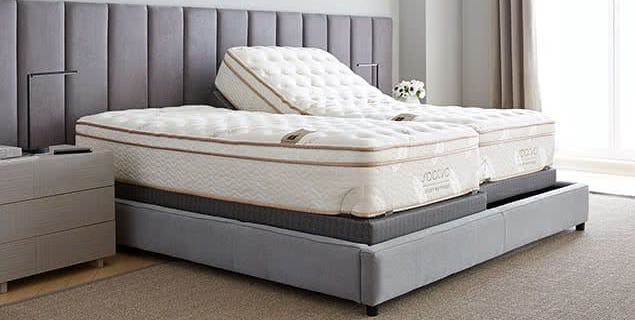 Regular price (queen): $1,399
Sale price (queen): Pair with a Saatva mattress and get an extra $100 off your order
Platform bed
The Santorini platform bed has a smooth headboard, lower profile, and graceful legs for an ultra-modern look. It's made from sustainably sourced, kiln-dried hardwood for maximum durability.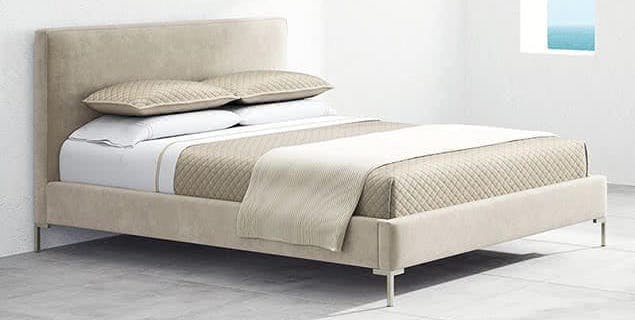 Regular price (queen): $1,295
Sale price (queen): $1,095
Wingback bed
The Minori wingback bed has a subtle, restrained vibe. It features a curved padded headboard, gently tapered wings, and stylish nailhead accents.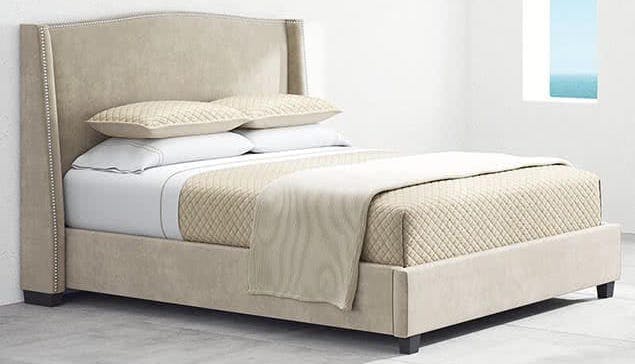 Regular price (queen): $1,595
Sale price (queen): $1,395
Sleigh bed
The Oslo sleigh bed is a timeless classic. It features a gently scrolled headboard and footboard, along with trimmed nailhead details and turned wooden feet.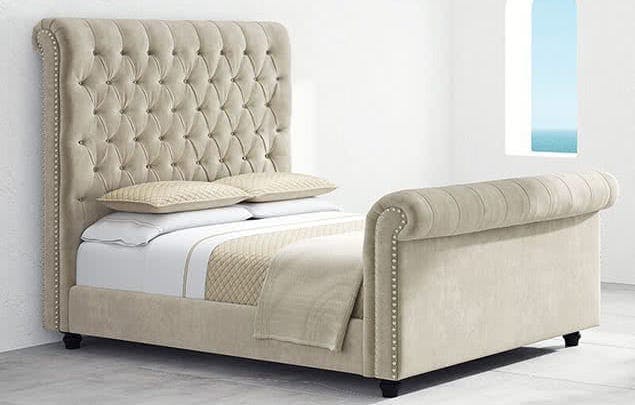 Regular price (queen): $1,995
Sale price (queen): $1,795
Looking for a different style? Check out these additional bed frames on sale this holiday weekend.
Cyber Monday mattress sales: answers to your most-asked questions
To make finding a new mattress over the holiday weekend easier for you, we're answering your biggest questions related to mattress shopping on Cyber Monday.
Will mattresses go on sale on Cyber Monday?
Many online mattress companies, including Saatva, advertise Cyber Monday mattress deals. Keep in mind that Cyber Monday mattress sales often last into the week, so don't be stressed if you can't shop on Monday. Chances are, you'll still be able to save later in the week!
Are there good mattress sales on Cyber Monday?
There are plenty of good mattress sales on Cyber Monday. Saatva, for example, is offering $200 off orders of $1,000 or more. In general, you can expect to save around 21% while shopping on Cyber Monday, according to Business Insider.
Should I buy a mattress on Cyber Monday?
Cyber Monday can be a good time to buy a mattress—but there are a couple of things you'll want to keep in mind before entering your credit card info.
For starters, most of the mattresses you'll find on sale on Cyber Monday are of the "bed in a box" variety. These foam beds come compressed, rolled, and packed into a shipping box. So that they can be more easily squashed, they're made using lower-density foam, which won't support you as well or last as long as premium foam.
If you're considering a new mattress this Cyber Monday, it's also important to read the fine print. Most bed in a box companies ship their mattresses to your door via UPS, which leaves setup to you unless you want to pay extra. (A queen-size boxed mattress usually weighs 100 pounds or more.)
Plus, if you buy a Cyber Monday mattress and decide later that you made the wrong choice, you may have to deal with limited return policies. It's especially important to note that if you buy through Amazon you may not get the same return policy as you would if you bought directly from the mattress company.
Before you take the plunge on Cyber Monday, take a look at these comparisons of Saatva's mattresses, which are never compressed, vs. our bed in a box competitors. What you'll find is that a premium eco-friendly mattress, hand-delivered and set up in your home for free, doesn't have to cost more (and often costs less) than a bed in a box.
Our Best Memory Foam Mattress
Loom & Leaf Memory Foam
Premium memory foam, handcrafted in the U.S. with eco-friendly materials. Breathable organic cotton, cooling spinal gel, and layers of high-density support foam assure a cool, comfortable night's sleep.
Shop
How do I choose a good mattress?
You'll likely be spending the next 10 years—or potentially more—on the mattress you purchase on Cyber Monday. So it's a good idea to ask yourself some key questions beforehand to make sure you're happy with your purchase.
These include:
How do you like your mattress to feel? No mattress type is inherently better than any other. The right mattress for you comes down to personal preference. If you like a springy mattress, then a classic innerspring is a good option. If you like your mattress to hug your body, then consider memory foam. If you want to feel like you're floating on top of the mattress, then latex might be right for you.
Do you have any special considerations that need to be taken into account? If you sleep hot, have back pain, or wake up any time your partner moves in the night, then you'll want to keep those considerations in mind when shopping for a mattress. If sleeping hot is a particular concern, then you'll likely find an innerspring mattress the most suitable because its open construction allows for easy airflow. Have back pain? Make sure you choose a mattress with added lumbar support (such as firmer foam in the center third) to promote healthy spinal alignment. When it comes to motion transfer, memory foam is your best option for mitigating that.
What's your preferred sleep position? Your answer to this question will determine which firmness level is most comfortable for you. In general, side sleepers do best on a softer mattress, back sleepers do best on a medium firm mattress, and stomach sleepers do best on a firm mattress.
Is the mattress high-quality? Now that you have a better sense of what kind of mattress to choose, it's time to assess quality. One of the best ways to ensure you're getting a quality mattress is to research the features. Good mattress companies have diagrams with detailed descriptions of each layer on their website, so you know exactly what you're getting. Price can also help you determine quality. In general, quality mattresses made with premium materials cost between $1,000 and $3,500.
What kind of warranty does the mattress have? As with any big-ticket item, a mattress should come with a robust warranty—and the company should be willing to stand behind it. Look for a warranty of at least 10 years—and ideally, one that's not prorated. That means the amount of coverage won't change the longer you have the mattress.
There's more than just mattresses on sale this Cyber Monday. We've put together in-depth guides to the best sales on other products that can help you sleep: