If you're someone who likes to sleep on your back, congratulations! Back sleeping is considered the healthiest snoozing position, according to the National Sleep Foundation. Sleeping on your back keeps your head, neck and spine in a neutral position, taking pressure off those areas and making it much less likely you'll wake up in the morning grumbling about aches and pains.
How to find the best mattresses for back sleepers
Since you can generally sleep comfortably on a variety of surfaces, you can find a good fit on just about any type of mattress, whether innerspring, memory foam, or latex. With that said, even back sleepers have special needs. The next time you go shopping for a new mattress, keep these considerations in mind so that you can find the best mattress type for back sleepers.
Firmness
Mattress firmness plays a major role in choosing the best mattress for back sleepers, especially back sleepers with back pain. While most back sleepers can handle a range of firmness, it's important not to go too far in either direction when you're looking for the best mattress for your back. "When it's too soft, it doesn't provide enough support, which causes you to sink into the bed," says Michael Breus, PhD, a Los Angeles sleep disorder specialist and author of Good Night: The Sleep Doctor's 4-week Program to Better Sleep and Better Health.
But an overly firm mattress can also be a problem, especially for women. "Most of us carry our weight through our pelvis, which in women can be tilted due to childbirth," Breus explains. That means a good mattress with a bit of give will likely be most comfortable for your lower half.
An ultra-firm surface can also put too much pressure on the shoulders and back, causing soreness in the morning, says Ben Trapskin, editor of mattress review site Sleep Sherpa.
Since body weight can affect your perception of softness, use the following as a guide: If you're a back sleeper and of average weight, look for a medium-firm mattress. If you're heavier, go with slightly firmer, and if you're on the lower end of the weight scale (less than 130 pounds) opt for something slightly softer. (Here are some more tips for choosing the right mattress for your body type.)
Contouring ability
The best mattress for back sleepers will provide a balance of comfort and support. Both memory foam and latex are designed to mold to the shape of your body when you lie down. That contouring quality makes these materials particularly comfortable for back sleepers, since they hug the natural curvature of your spine. If you prefer the feel of an innerspring mattress, look for one with memory foam in the comfort layer, or add a foam mattress topper for extra cushioning.
That said, some back sleepers find that memory foam has too much give. To avoid that "sinking" feeling, says Trapskin, consider a latex foam mattress. "Latex provides a different feel—there's some contouring, but also a sensation of resting on top of the mattress as opposed to sinking into it." That combo of cradling and buoyancy is why medical experts often recommend latex mattresses for people who are back sleepers and also have chronic back pain. (Want to learn more about latex? Check out our latex mattress buyer's guide.)
Watch this video to learn more about how to choose the best mattress for back sleepers:
Comfort
Many mattress shoppers assume that the thicker the top comfort layer is, the better. That's not necessarily true, and especially not if you sleep on your back. "Unlike other positions, like sleeping on your side, there's only one major gap created when you sleep on your back—a recessed space in your lumbar area," explains Joe Auer, editor of mattress review site Mattress Clarity. So less important than the number of inches in the comfort layer is whether the mattress has adequate lumbar support to help close that gap. (Saatva innerspring mattresses, for example, incorporate an extra layer of memory foam in the lumbar region.) Lumbar support is one of the most important variables when selecting the best mattress for back sleepers with back pain.
Durability
Comfort is important for back sleepers, but so is durability. "The shorter the lifespan, the faster the mattress begins to sag, which isn't good for back sleepers who require a lot of spinal support," explains Breus. Factors that affect innerspring mattress longevity include the style and thickness of coils, quality of the materials, and number and type of layers. (Here are more tips on what to look for in a quality innerspring.) Customer reviews can help too, but stay away from reviews that focus on comfort, which is subject. Instead look for reviews that address how well a mattress has performed over time. A quality mattress should last 10 years or more.
Find the best mattress for back sleepers at Saatva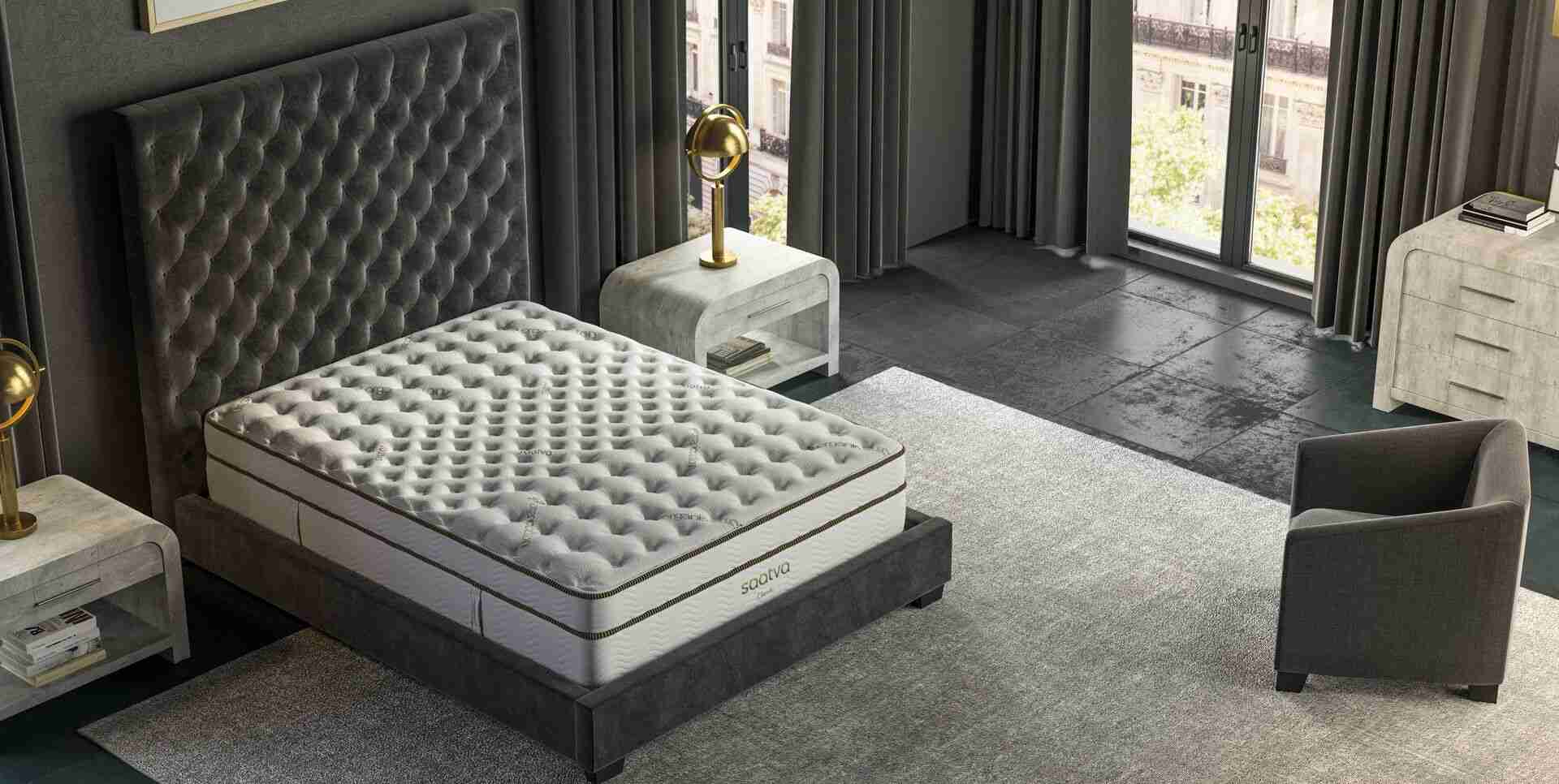 Our flagship luxury mattress is expertly engineered with coil-on-coil construction for durability, a layer of memory foam for enhanced back support, and a cushiony Euro pillow top for extra comfort.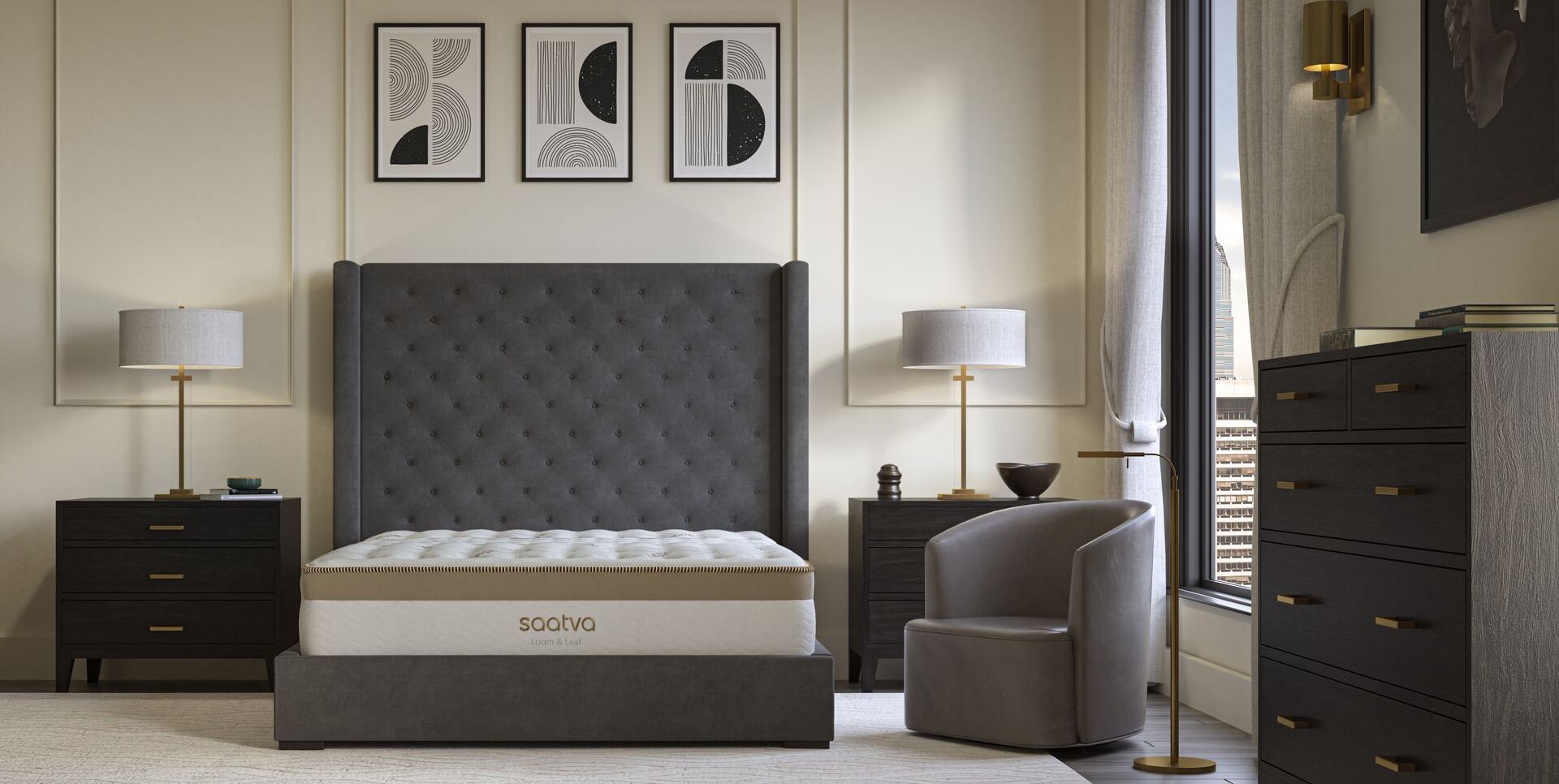 Premium memory foam, handcrafted in the U.S. with eco-friendly materials. Breathable organic cotton, cooling spinal gel, and layers of high-density support foam assure a cool, comfortable night's sleep.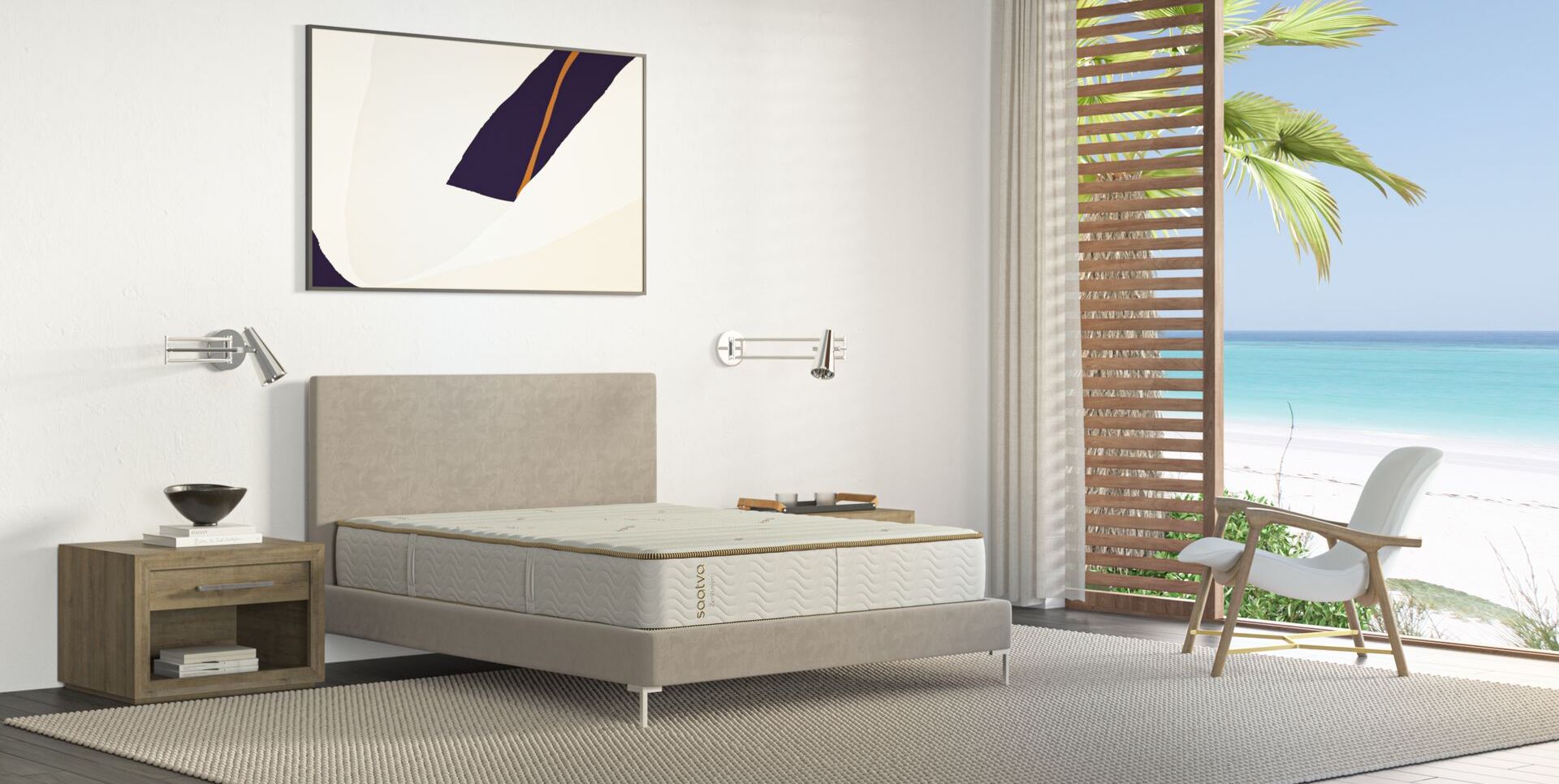 Natural latex responds to every curve for pressure-free support and responsive comfort. Natural latex is supple, resilient, and durable, for the ultimate in elevated sleep. (It's naturally hypoallergenic too.)
Don't forget about the pillow
One final tip for back sleepers. Once you've found the right mattress, you'll also want to make sure you're pairing it with the perfect pillow. According to the National Sleep Foundation, the ideal pillow for back sleepers should mold to the shape of your head and neck, providing support. If you have back pain, try sleeping with another pillow under your knees. That will help maintain the normal curve of your lower back, relieving discomfort and pressure—and let you enjoy the quality slumber that back sleepers are known for.
For all the stomach sleepers out there, check out our guide to finding the best mattress for stomach sleepers.