Well, technically you can. In fact, some brands do it and tell you it's "the most luxurious mattress on Earth" (we're looking at you, Casper). But like your mother always said, just because you can do something doesn't mean you should.
Here's why.
What happens when you stuff an innerspring mattress in a box
In order to get an innerspring mattress into a 20-by-44-inch shipping box, you need to compress it down to the thickness of a yoga mat, fold it in half, then roll it into the shape of a sausage and encase it in plastic. The process looks something like this:
Technologically innovative and nifty to watch, perhaps, but hardly the mark of luxury. Also not a reliable indicator of quality or comfort.
Why you can't stuff a quality mattress into a box
At the heart of any innerspring mattress, even a hybrid of springs and foam like the one from Casper or our Saatva Classic, is a support core made of tempered steel coils. For those coils to provide optimal spinal support, they need to be strong and durable. But strong, durable coils can't be easily compressed, folded, and rolled—only thin, flexible coils can. The support core of the Saatva Classic is made from thick, 13-gauge steel, and the coils in the Casper are made from…well, they won't share details, but we can promise you that they aren't as sturdy.
Ditto for the mattress foams. Premium grade, high-density foam also can't be easily squashed. That's why we don't compress our Loom & Leaf memory foam mattress either. The memory foam in Loom & Leaf is 5-lb. density, while the foam in Casper's Wave memory foam mattress is only 3.5 lbs., which makes it easier to—you guessed it—fit it into a box.
Because we don't ship in boxes, we make our Saatva Classic hybrid innerspring with not just one coil unit but two: that sturdy base, plus a second layer of thinner, more flexible springs that are individually wrapped so they can move independently. "Coil-on-coil" construction gives long-lasting support as well as contouring comfort. With 14.5-gauge springs, our comfort coils are still more durable than the single coil units in most boxed hybrids.
Our high-quality hybrid innerspring can't be stuffed in a box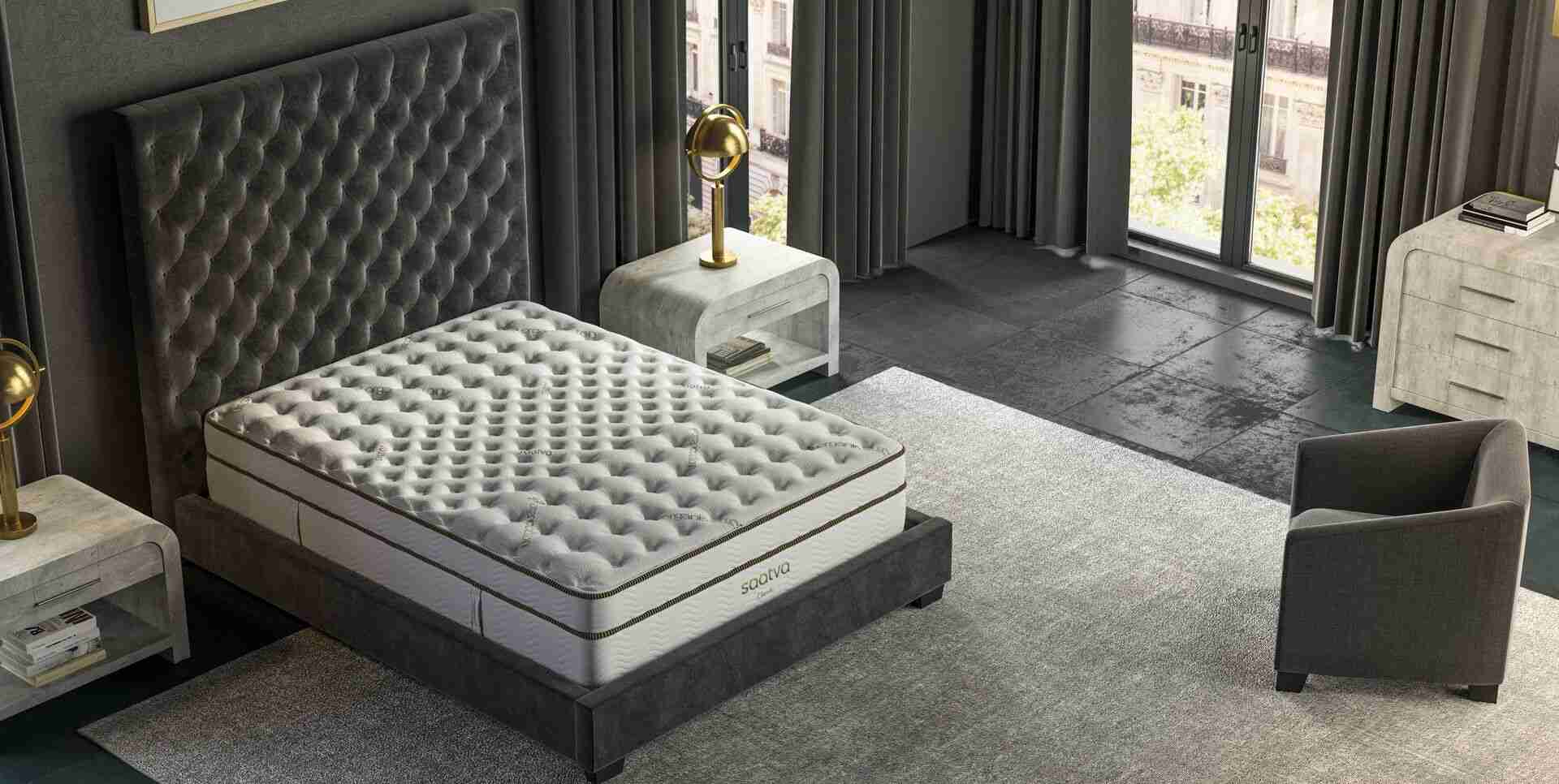 Our flagship luxury mattress is expertly engineered with coil-on-coil construction for durability, a layer of memory foam for enhanced back support, and a cushiony Euro pillow top for extra comfort.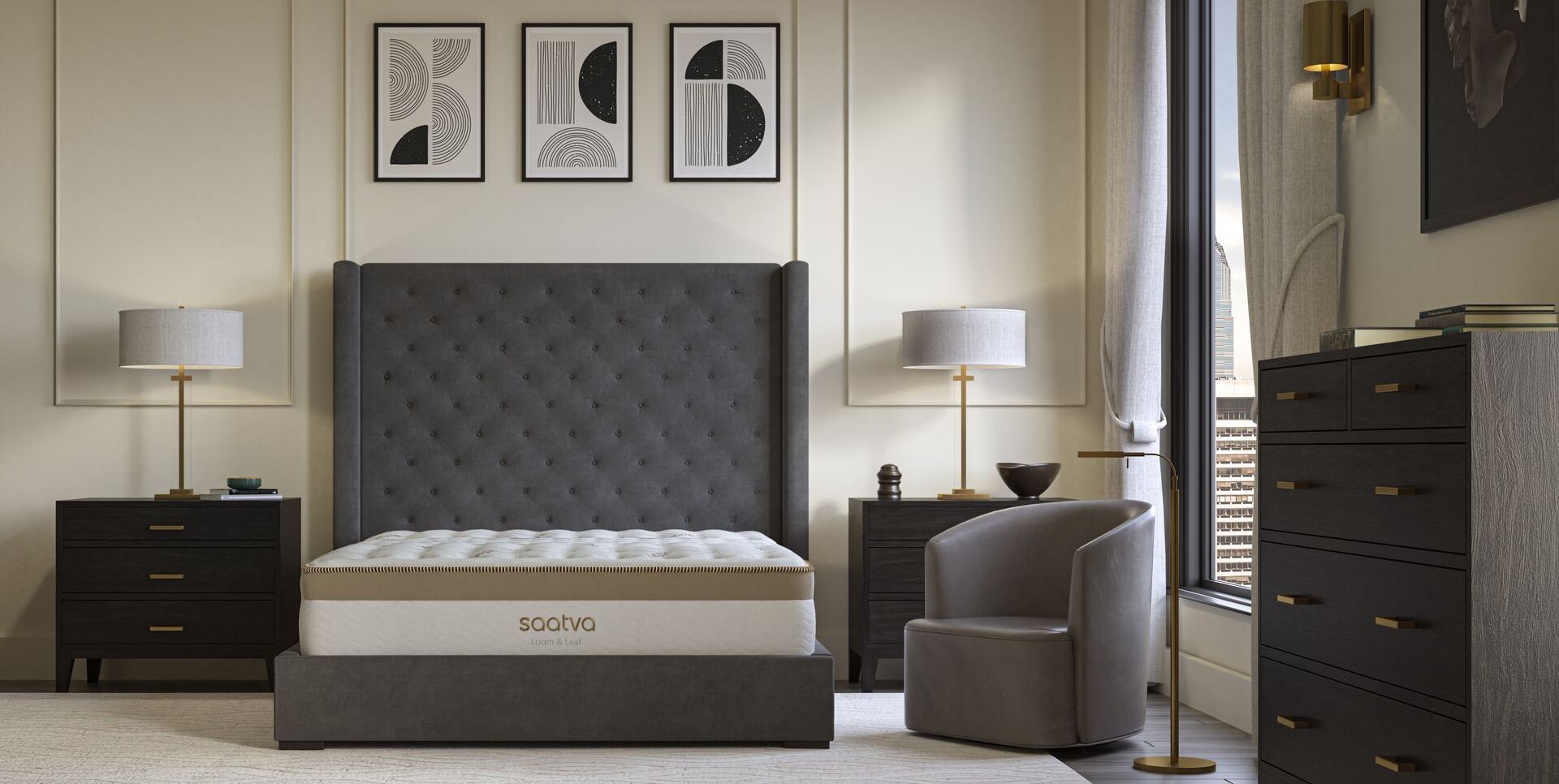 Premium memory foam, handcrafted in the U.S. with eco-friendly materials. Breathable organic cotton, cooling spinal gel, and layers of high-density support foam assure a cool, comfortable night's sleep.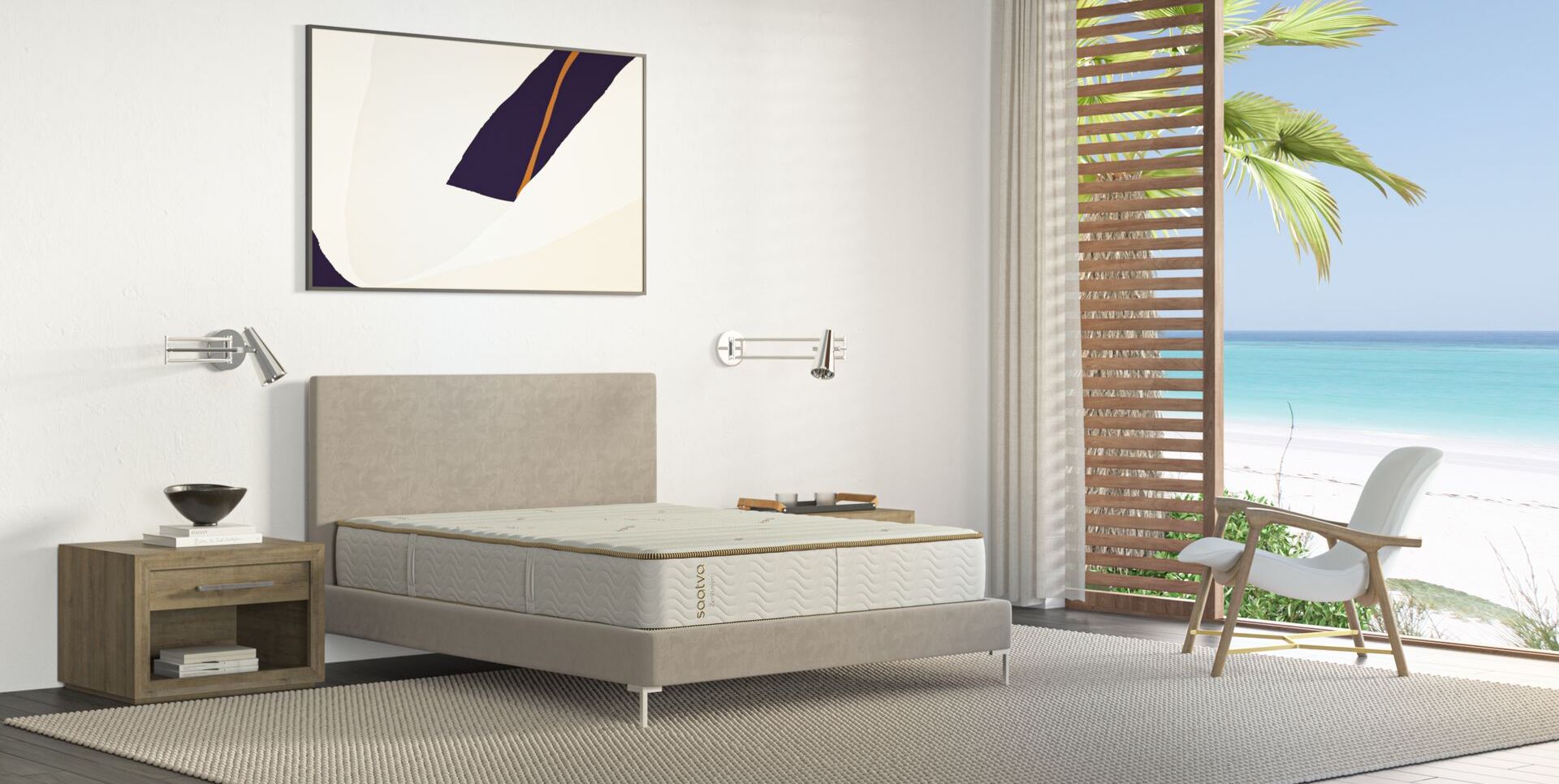 Natural latex responds to every curve for pressure-free support and responsive comfort. Natural latex is supple, resilient, and durable, for the ultimate in elevated sleep. (It's naturally hypoallergenic too.)
The bottom line
Don't get us wrong. We've got nothing against beds in boxes. They're convenient, comfortable, and ideal for certain people at certain times. But we've staked our business, and our reputation, on delivering a superior product at an affordable price—no gimmicks, no phony sales, no false promises—and you can't squeeze top-rated quality and service in a box.
Want to learn more about what to look for in a quality hybrid mattress? Check out our Hybrid Mattress Buyer's Guide.