Just when you think you have a handle on the differences between innerspring, memory foam, and latex, along comes another mattress type to know: the hybrid mattress. What is a hybrid mattress, and where does it fit in among the choices?
Technically, a hybrid mattress can be any mattress made from more than one material. But if you go mattress shopping, you'll see the term most often associated with innerspring mattresses that contain a coil support system along with another material such as memory foam, explains Mary Helen Rogers, a board member of the Better Sleep Council and the organization's director of mattress education.
That combination of traditional coil support with the contouring comfort of memory foam is what gives a hybrid bed mattress its appeal. "Many will say that hybrids bring the best of both worlds together," Rogers says.
If you're in the market for a new bed, here's why you should get to know the hybrid mattress.
What's inside a hybrid mattress
So what is a hybrid mattress, exactly? The materials in a hybrid mattress can vary greatly from one to another depending on the manufacturer of the bed and the model. But typically, a hybrid bed include some of the following:
A steel support coil system. The best ones feature individually wrapped coils, which move independently and reduce motion transfer. (The

Saatva Classic

Saatva Classic

America's best-selling online luxury innerspring


hybrid mattress includes a "coil on coil" system: a base support layer of tempered steel coils, plus another layer of individually wrapped coils in the top portion of the mattress.)
A comfort layer made from memory foam, latex, polyfoam, or another type of foam.
Cooling materials (including gel or graphite copper materials that are low conductors of heat and help slow down the transfer of body warmth to the mattress), which may be part of the foam comfort layer.
A pillow top to provide additional cushioning. Pillow tops can be standard or Euro style and are made from foam, cotton, wool, or fiberfill.
What a hybrid mattress feels like
The specific feel of any individual hybrid mattress depends on the type of materials inside it—but it will usually be different from what you'll feel if you lie on a traditional innerspring or a pure foam mattress, explains Mark Kinsley, vice president of marketing for the Bedding Group at Leggett & Platt, a company that manufactures bedding components (including some of the materials used in Saatva mattresses).
Initially, you'll experience that soft feeling that foam provides, but you'll also feel reinforced support from the coils, making it easier to move around and change sleeping positions than on an all-foam mattress. Instead of sinking down, as you would on an all-foam mattress, the foam-spring combination makes you feel more elevated and buoyant, Kinsley says.
Hybrid spring-foam mattresses also tend to sleep cooler than all-foam mattresses, because more air can circulate through the springs than is be able to circulate through foam layers.
Who a hybrid mattress is ideal for
Whether or not you'll love a hybrid mattress depends on your body size, shape, sleep preferences, and comfort preferences. But in general, Kinsley says, people who sleep on their sides or their backs tend to like hybrid beds.
For side sleepers, two major pressure points—your shoulders and your hips—are vulnerable as they support you on top of the sleep surface. "Hybrid beds give you the pressure relief of foam, and then you've got the elevation that's provided by the active support of an innerspring," he says.
Hybrid mattresses are also great for minimizing the amount of movement you'll feel from your sleep partner (which innerspring mattresses traditionally have not been great at), while still offering the responsiveness of a coil support system.
Improve your sleep with these hybrid mattresses from Saatva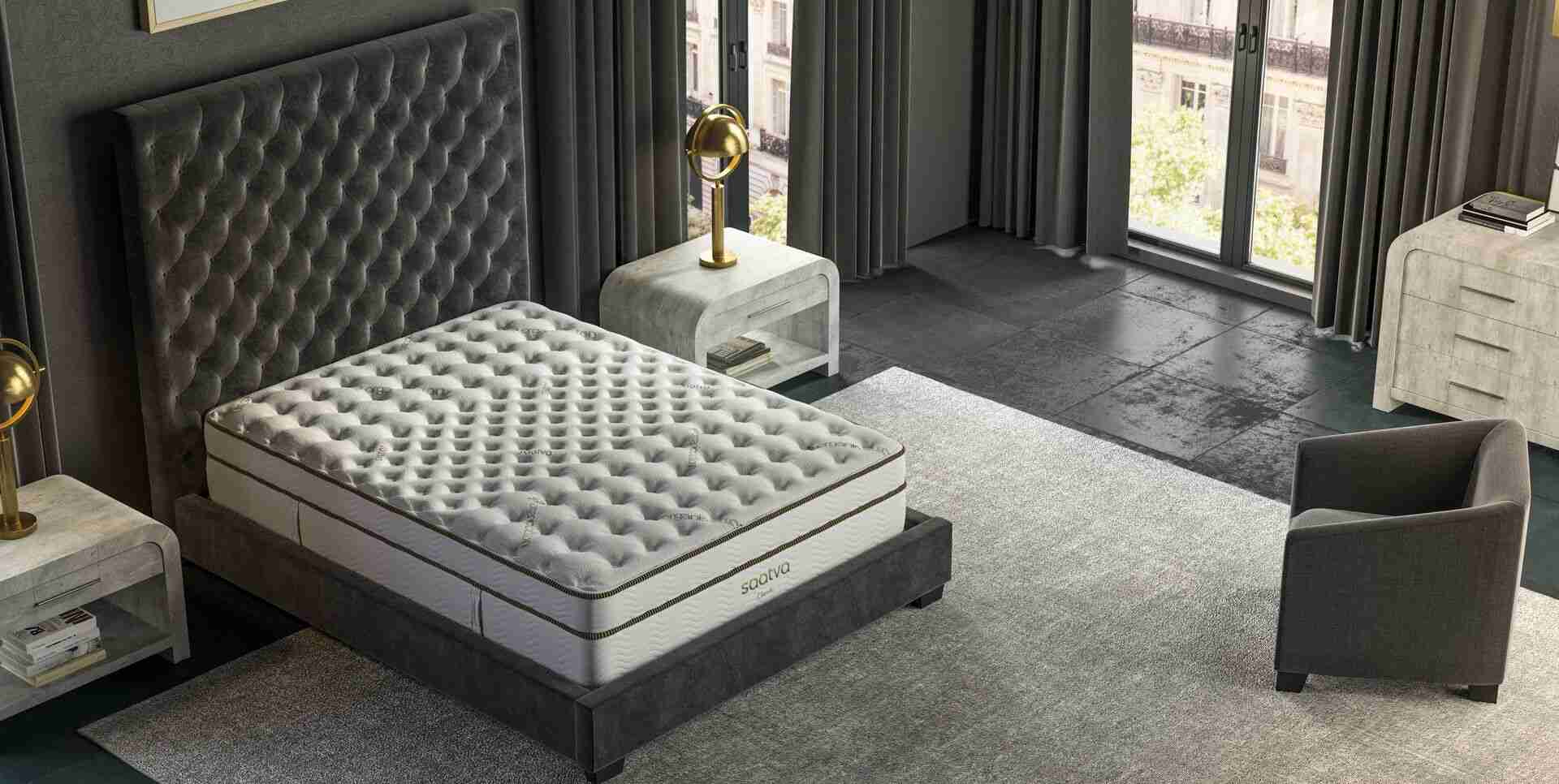 Our flagship luxury mattress is expertly engineered with coil-on-coil construction for durability, a layer of memory foam for enhanced back support, and a cushiony Euro pillow top for extra comfort.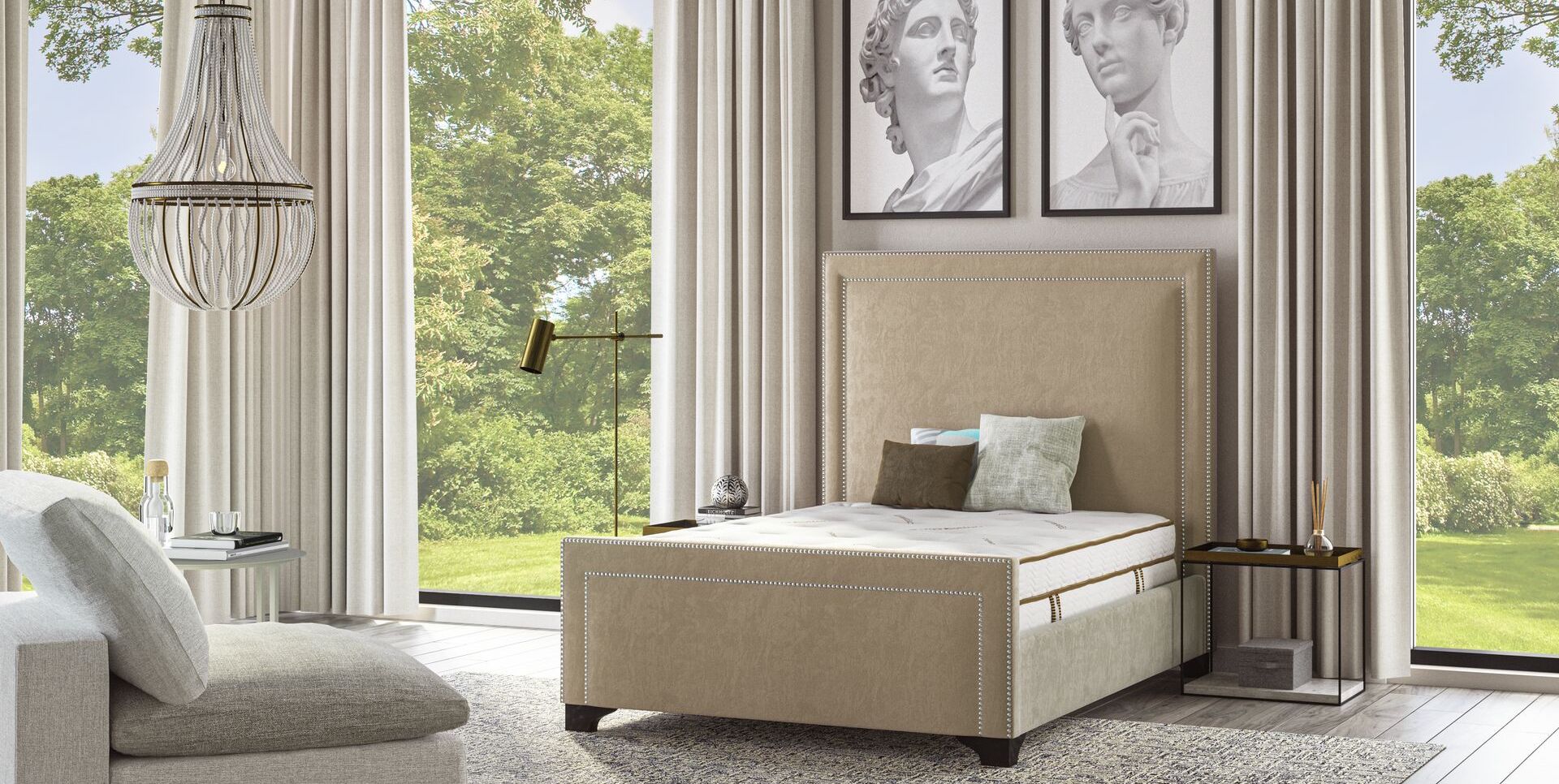 This hybrid mattress combines the pressure-free support of natural latex with the classic innerspring feel. Handcrafted with pure materials for the ultimate in cool and healthy sleep.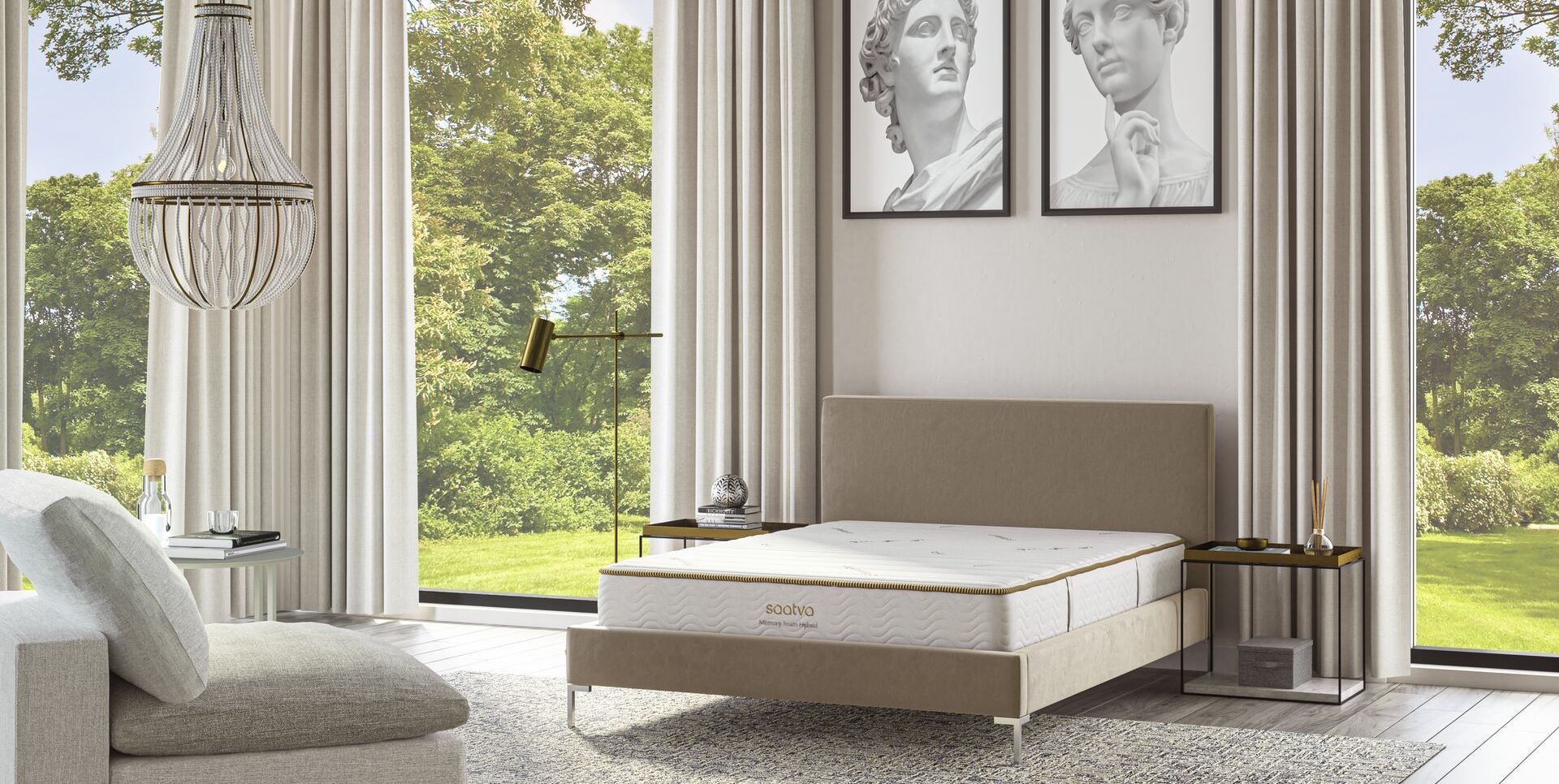 This memory foam hybrid mattress features the perfect balance of body-contouring and responsive feel. Enjoy the innovative cooling system, which prevents overheating.
How to know you're picking the best hybrid mattress
The first thing anyone buying a mattress should make sure of is that they choose a bed that's going to feel comfortable to them, Kinsley says. (Here are some tips for how to choose the best mattress for you.)
After that, look at the quality of the materials used in the mattress. Are the coils pocketed or encased? Because this type of coil minimizes the movement you feel from the other side of the bed, you may get a better night's sleep. Also look for a high-density foam, which won't wear out as fast, recommends Kinsley.
And remember that all materials come in varying levels of quality, Kinsley says. For instance, when it comes to latex, natural varieties tend to last longer than synthetic ones. (Here's how to choose the best innerspring, memory foam, and latex mattresses.)
The bottom line: If you can't decide between an innerspring mattress and a foam one, you don't have to make that choice. A hybrid mattress will give you the best of both worlds.