Side sleeping is incredibly popular—and for good reason. Side sleeping can redistribute stress from other parts of the body, including the hips, shoulders, and even the neck, says Thomas Tozer, chiropractor with Imperium Chiropractic in Wisconsin.
That said, side sleeping can make it difficult to keep your head and neck in a neutral position, which can lead to pain. That means finding a pillow that offers the right blend of comfort and support is key.
How to find the best pillow for side sleepers
Choose a thicker, firmer pillow
To determine whether a pillow is right for you as a side sleeper, Tozer recommends first evaluating how far you "dip" into the mattress while lying on your side. "If the shoulder is dipping into the mattress two inches, for example," he says, "the [pillow's] appropriate thickness might be about five inches to support your head to stay in line with your spine."
Whatever the distance, it must be filled to keep your head straight. Without a pillow's support, your head will drop toward the mattress, bend your neck, and cause stress on muscles, nerves, and tendons—a recipe for waking up with back pain, tingling arms or legs, or even developing sciatica.
As a side sleeper, you need a slightly thicker, firmer pillow for optimal alignment. An extra-wide gusset—the band of fabric joining the top and bottom panels together—can be helpful by adding to the pillow's overall thickness. Tozer recommends "entry-level" polyfill orthopedic pillows to his patients. He also says memory foam pillows are a good option.
Opt for memory foam filling
Memory foam softens when it comes to your body and conforms to your unique shape. Due to its ability to mold to your curves, it offers excellent pain and pressure relief for your head, neck, and shoulders. It's a great option for a variety of sleep styles, including side sleeping.
Related: The best pillows for back and neck pain
Place a pillow between your knees
For additional support, placing a pillow between your knees will keep your hips in proper alignment. As with a strained neck from inadequate support, improperly aligned hips also force the spine out of alignment and can cause nerve and muscle pain. Like the pillow you choose to place under your head, a knee pillow should be plenty comfortable yet also strong enough so you don't crush it while sleeping.
Put a pillow behind your back or in front of your stomach
A supportive pillow behind your back or in front of your stomach (or both) will provide complete support by keeping your body in position. Back or stomach support pillows should be very firm so they don't flatten from your body pressure. King-sized pillows make the best body pillows.
Find the best pillow for side sleepers at Saatva
Breathable shredded memory foam and latex core provides contouring support, while advanced graphite technology draws heat away.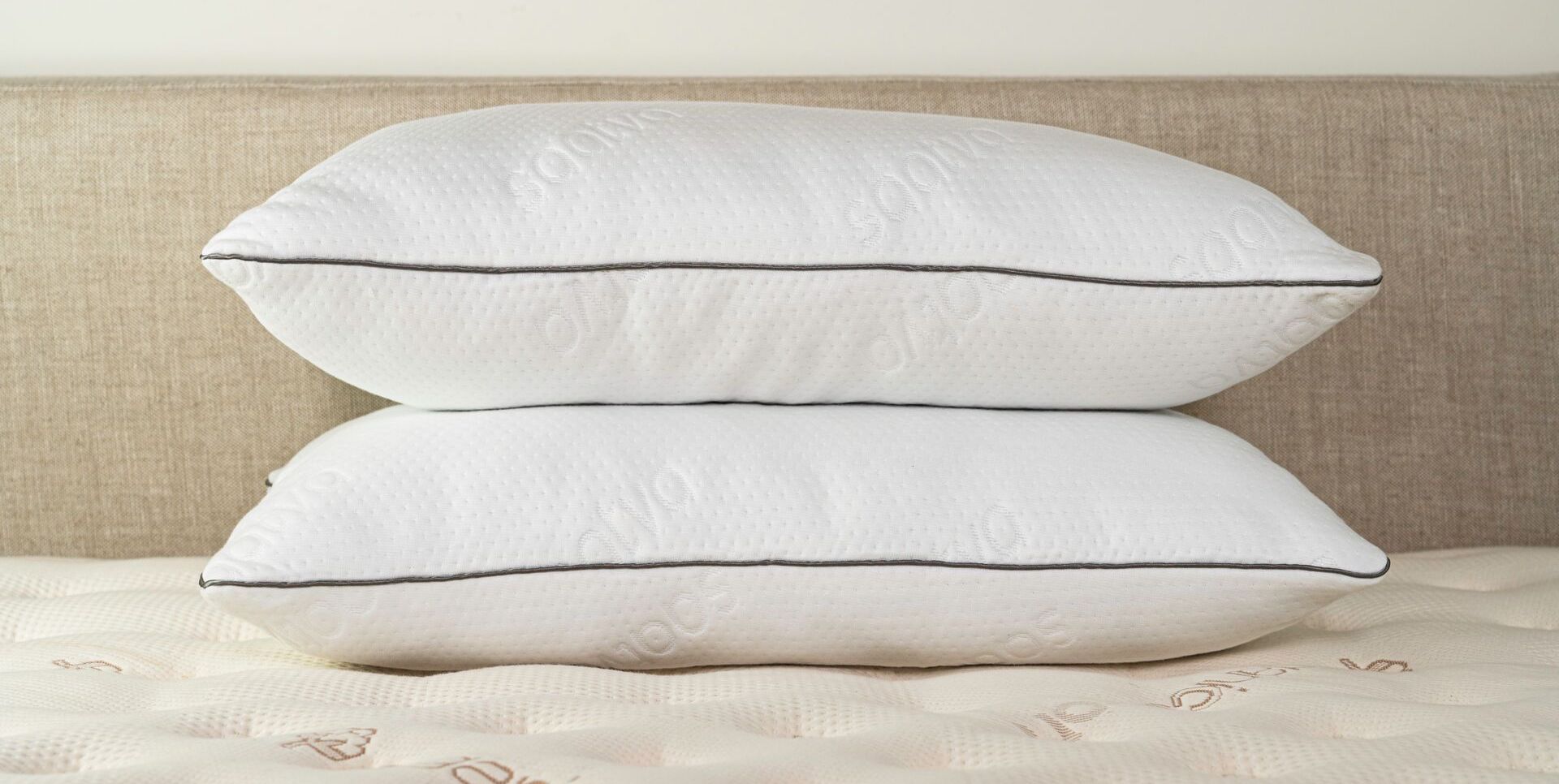 A specially engineered blend of shredded gel-infused memory foam and buoyant latex foam offers best-in-class comfort and support.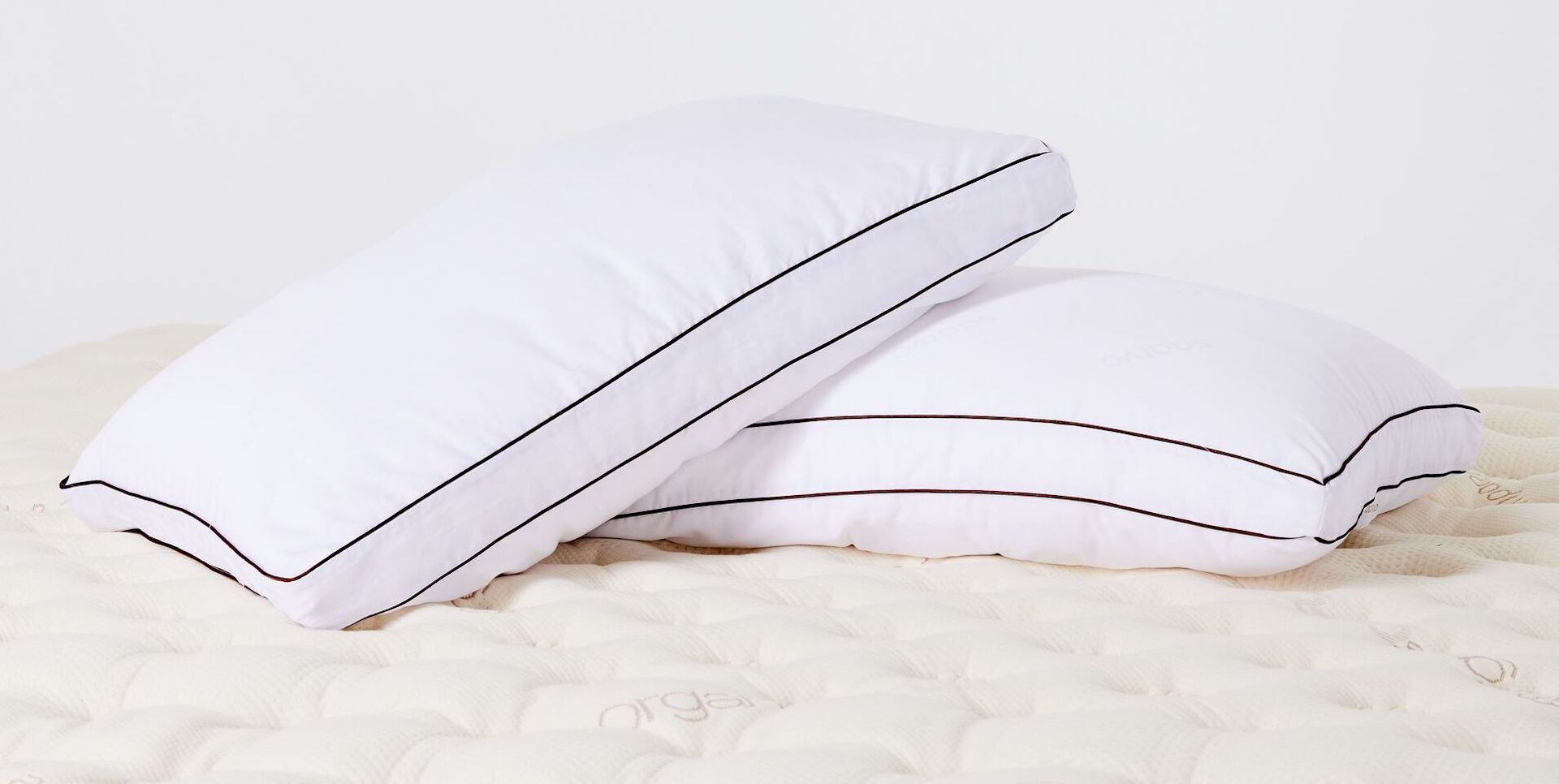 A core of shredded natural latex, wrapped in a breathable organic cotton cover. Plush and responsive for the perfect head and neck support.
The bottom line on pillows for side sleepers
Just remember: Tozer says it's important to buy pillows suited to your individual needs. This is particularly important for couples who share a bed because too often they'll buy two pillows, "yet the two who will be using those will be different," says Tozer, adding that the goal is "buying a pillow that is individually fit to their sleep position and posture."
Need more advice on finding a pillow? Here's how to choose the right pillow for your sleep position.