It should come as no surprise to learn that over the last few years, rates of anxiety and stress have drastically escalated.
"Anxiety, fear, and worry has skyrocketed in my clients over the past couple of years," says Zoe Shaw, licensed psychotherapist and author of A Year of Self-Care. "COVID social distancing recommendations have been a perfect storm for those who may have been teetering on the verge of agoraphobia or social anxiety."
That's what prompted a new trend: emotional escape rooms. Essentially, these rooms serve as a space to get away from your emotions, unwind, and decompress.
The benefits of having an emotional escape room in your home
Shaw has been suggesting to her clients for years that they implement an emotional escape place in their homes. And now, this is more important than ever: "Close to half of the workforce is working from home, and I don't think that trend will slow down," says Shaw. "As a result, the way we use our homes has changed, and the way our family interacts with our work has changed…if we can work from home, we can spa from home too."
The good news is, it's not expensive or difficult to create this type of room. With a few small tweaks, you can transform your bedroom or even a cleaned-out closet into an emotional escape room and create a calming sanctuary where it's easy to refresh yourself with a good night's rest.
"Our environment has a profound effect on our mental and emotional health," Shaw explains. "Creating a space that is calming, clean of clutter, beautiful, and physically supportive calms our nervous system and creates a reset, allowing us to get back to our day with a renewed sense of clarity and purpose."
How to turn your bedroom into an emotional escape room
Here are five easy ways to start creating your emotional escape room.
Upgrade your blankets
As you plan your emotional escape room, focus on engaging all five senses, starting with touch. Make your bed cozy using a fluffy chenille blanket or a snug
comforter.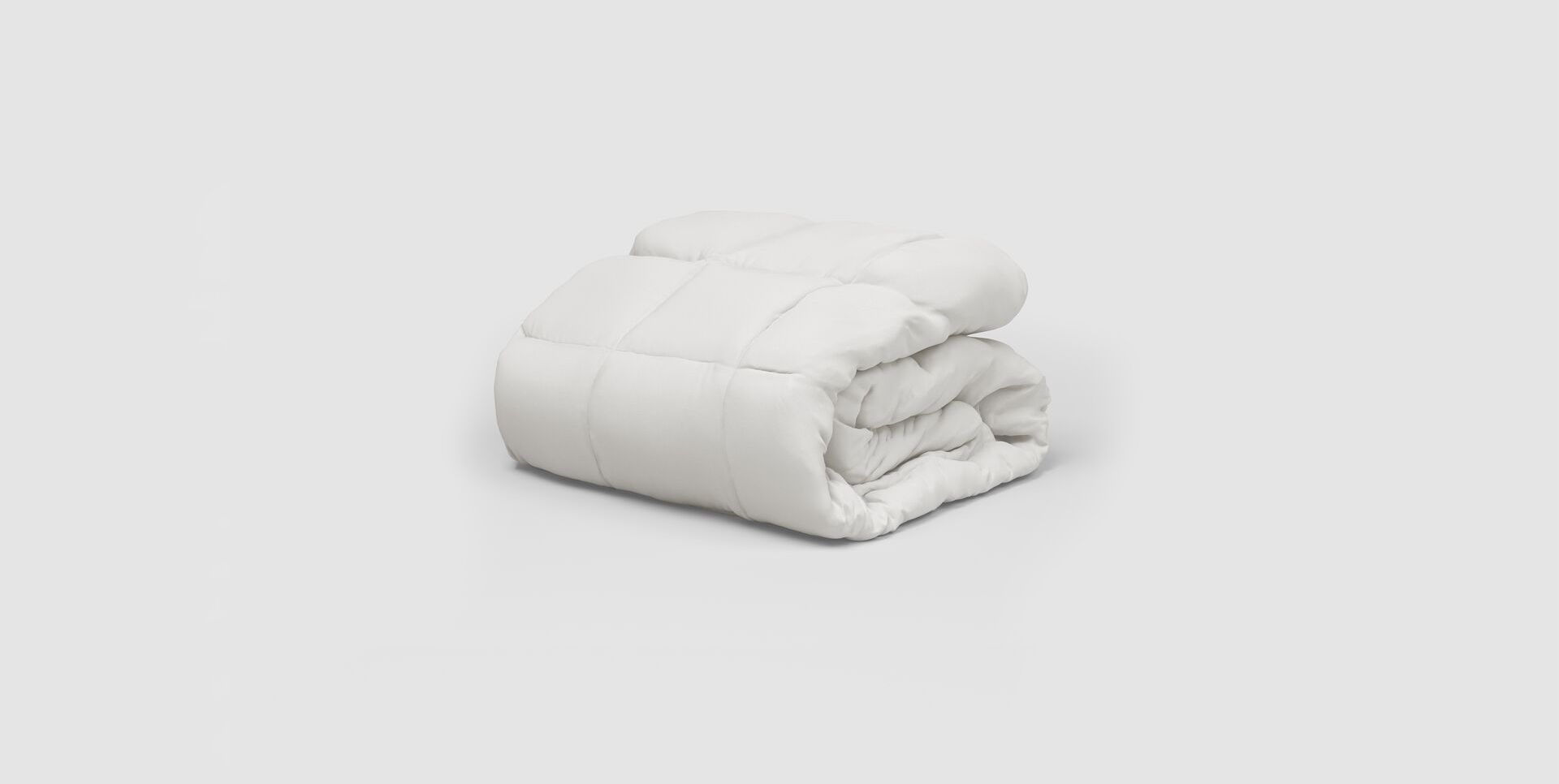 All-Year Down Alternative Comforter
Plush and breathable all-season comforter/duvet insert
Soft pajamas and a plush rug to scrunch your toes in will help provide a sense of comfort and peace.
A
weighted blanket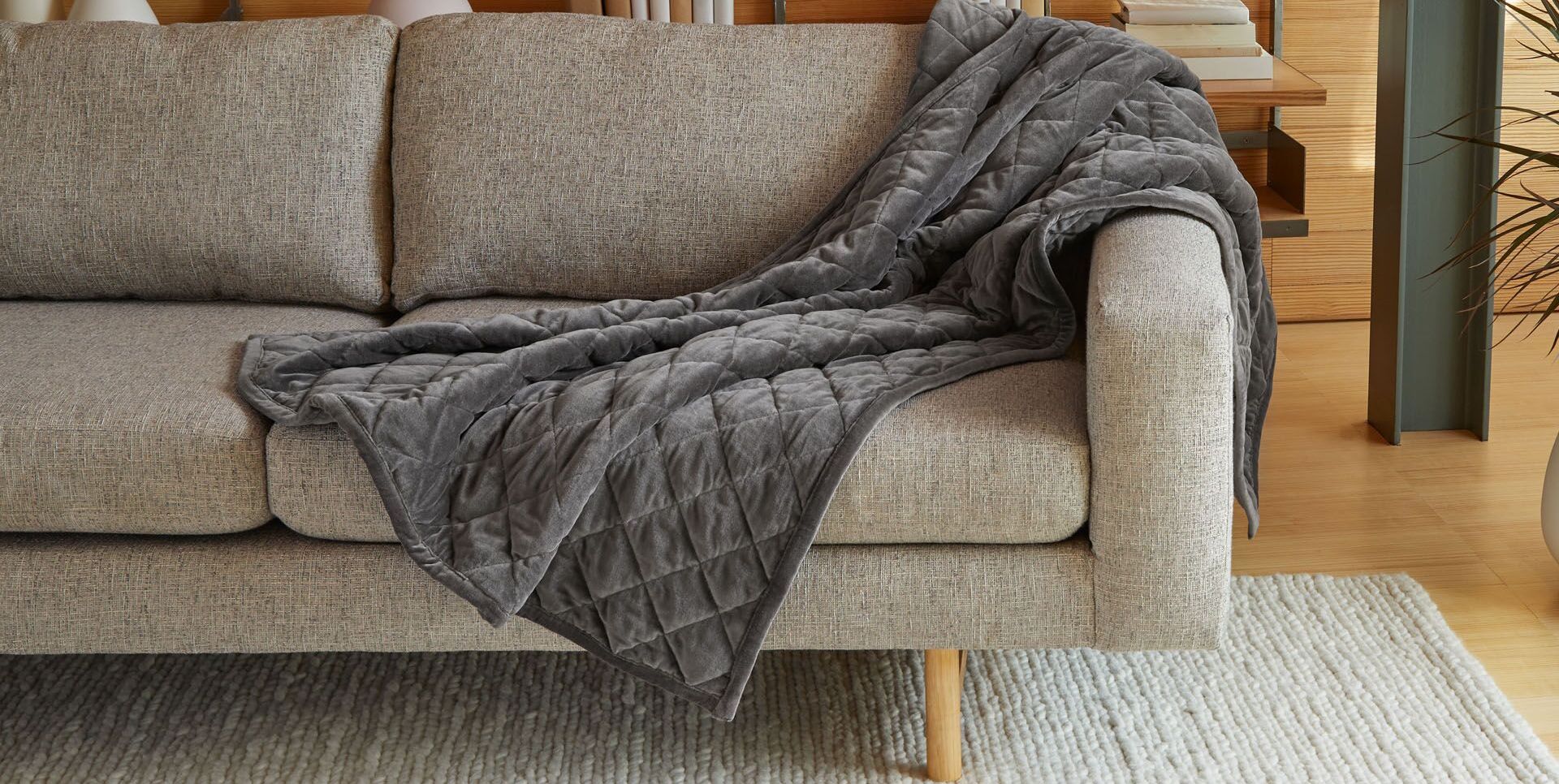 Weighted Blanket
Plush, all-natural weighted blanket for deeper, more restful sleep
can also help "calm racing thoughts, panic, or rumination," says Shaw. The pressure these blankets provide increases the production of
serotonin
, the hormone that makes you feel calm. Weighted blankets can also improve sleep quality by lowering your heart rate and blood pressure so you fall asleep right away.
Wrap yourself in cozy comfort with these Saatva blankets and comforters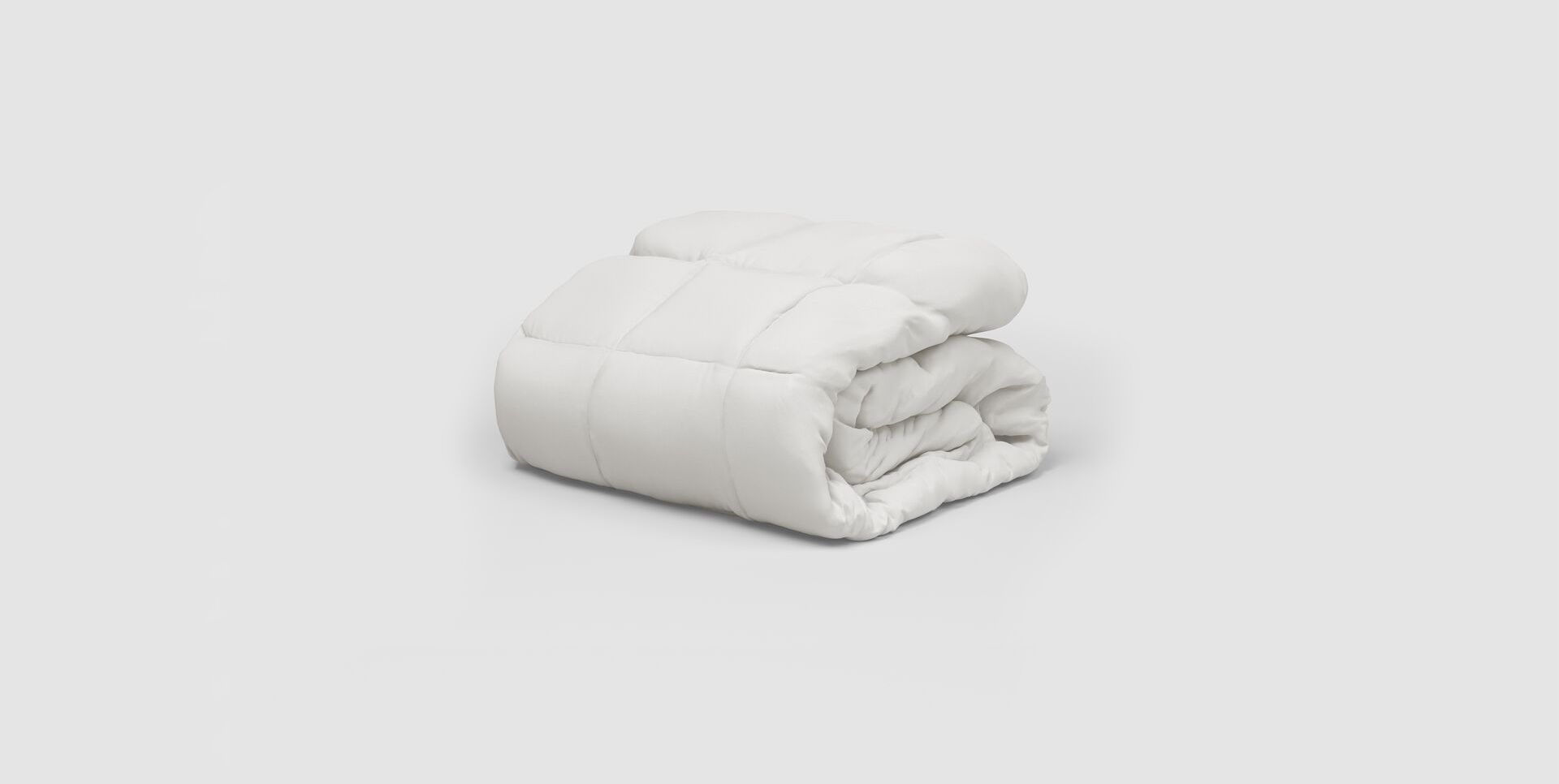 Cuddle up in the plush, airy luxury of our natural cotton comforter with a unique blend of 3D down alternative and sustainable lyocell fill. It keeps you warm and cozy in the winter but stays nice and breathable in warmer months.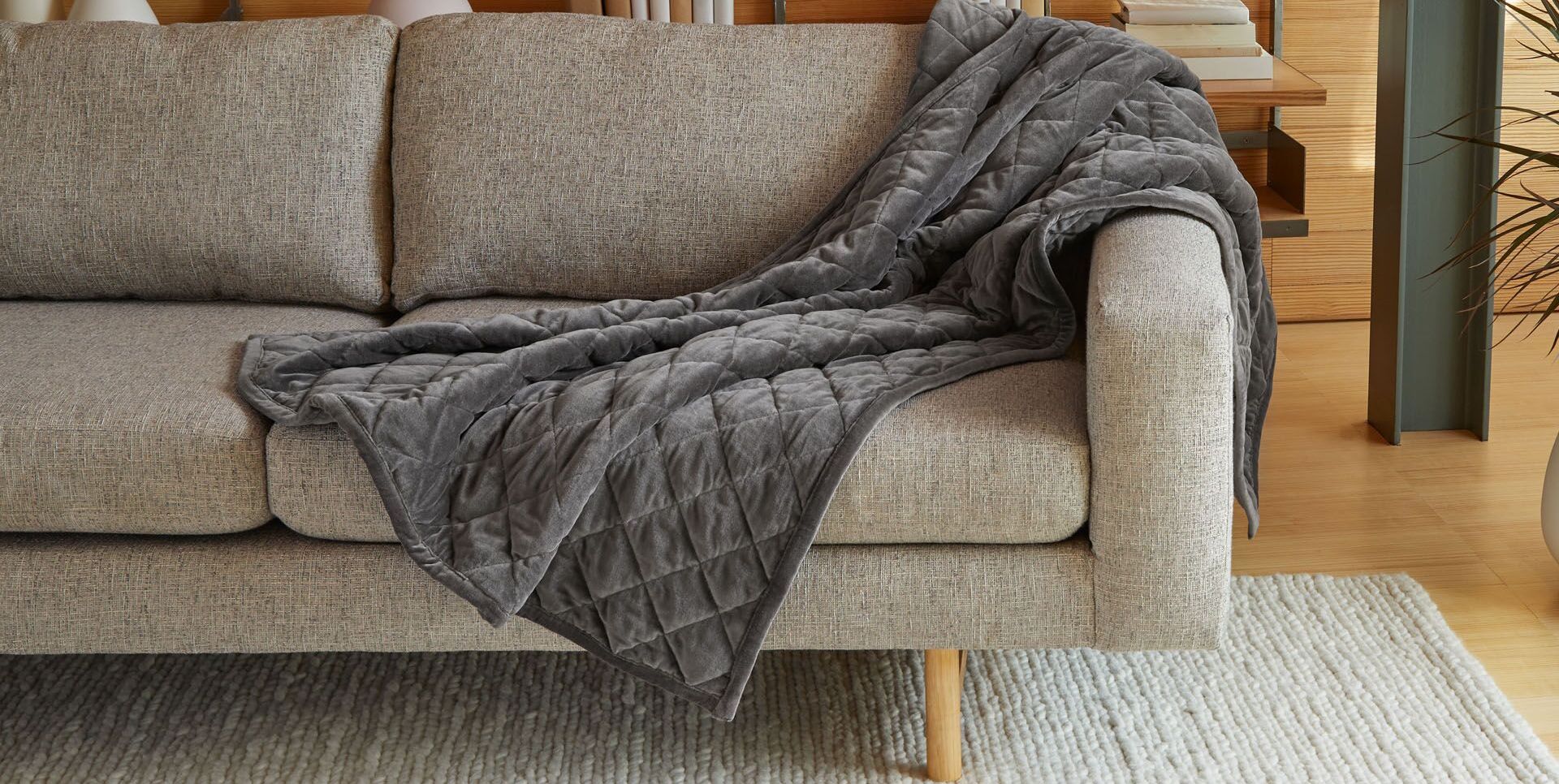 Enjoy the calming, soothing effect of our plush weighted blanket. Cotton velvet is soft to the touch for maximum comfort and warmth. Gentle, even pressure from all-natural glass beads encourages relaxation.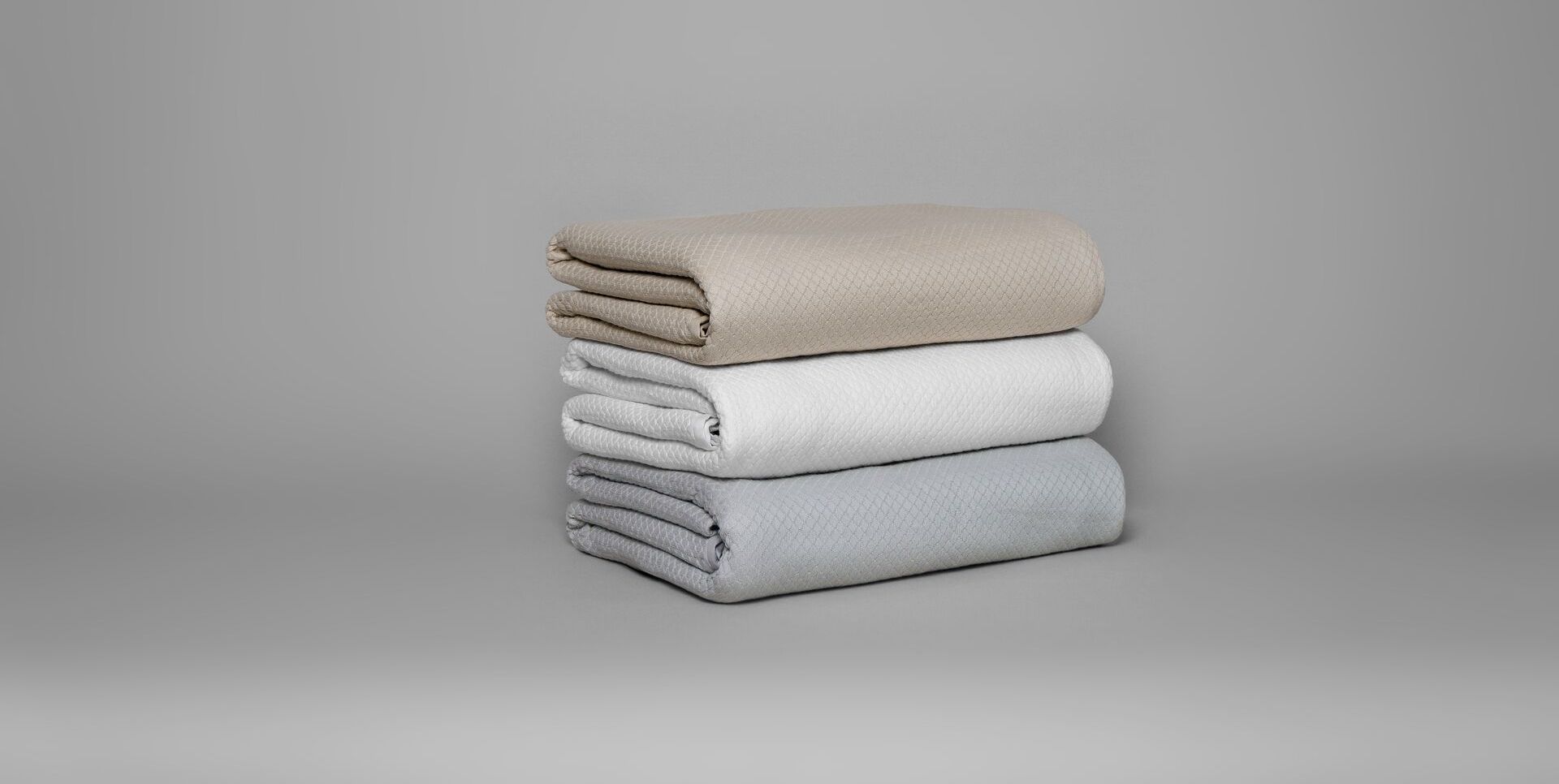 Enjoy the breathable coziness of this versatile lightweight knit blanket made with luxurious long-staple cotton.
Rethink your color palette
Focus on sight by decorating your room with your favorite colors or a soothing color palette. Most experts agree blue is the best color for relaxation. Green also helps promote sleep—if you don't want to repaint your room, simply add some green plants.
Mood lighting can also help set the stage for a good night's sleep. Keep your room dim and cool, using blackout curtains if needed. You should also avoid looking at bright lights right before bed. And finally, add some meaningful items around the room (such as photos of happy memories or gifts from people you love).
Keep tea nearby
Next up: taste! Shaw recommends keeping a Keurig machine or small refrigerator in your emotional escape room. Stock the fridge with tea that promotes sleep.
Chamomile is a plant that has sedative effects and is often used for improving sleep quality. Ashwagandha, an herbal medicine that has been shown to help with sleep, is another good choice. And peppermint tea is caffeine-free and can relax your muscles before bedtime.
Play relaxing sounds
Add an element of sound with a Tibetan singing bowl, a bell that vibrates when played and helps with relaxation.
You can also simply play relaxing music. However, Shaw advises that devices shouldn't have a place in your emotional escape room. "So if you choose to play music rather than make it, have it piped in through a speaker instead of bringing your cell phone into your calming space," she says.
Diffuse essential oils
The final sense to incorporate into your emotional escape room is smell. For this sense, Shaw suggests using an essential oil diffuser with one of the following scents: lavender, ylang-ylang, bergamot orange, lemon, pine, or peppermint. Alternatively, you can also purchase scented candles to place around the room. (Here's how to make your bedroom smell fresh.)
The bottom line: Building an emotional escape room that draws on the five senses is the best way to create a place where you'll look forward to unwinding and falling asleep each night.
For more ways to find calm before bed, check out our guide to the best nighttime activities to help you relax.