If you have a beach house or country getaway, you're probably used to friends and family hitting you up for a place to stay during the summer. But if your guest room is seriously tiny, or you haven't updated the furniture in years (we're looking at you, decades-old mattress!), chances are you might be stressed about having people visit, especially if it's for more than a night or two.
The good news is, it doesn't take a ton of effort (or money) to turn your guest room into a space that will make your visitors feel like they're staying in a five-star B&B. We asked interior designers for their guest room ideas to create the bedroom of your friends' dreams—just don't blame us if they decide to overstay their welcome.
Start with the bed
Forget lumpy pullout sofas—the single most important gift you can give your house guests is a comfortable place to lay their head. Everyone has a different sleep style, though, so the trick is to choose a bed that will work for a range of sleep styles and body types.
Go with a large mattress that's not too soft, not too firm. Traci Gallagher, a senior designer with Morgan Harrison Home, in New Canaan, Conn., recommends furnishing the room with at least a queen-size bed. A full-size can feel too short for taller guests, even if they're sleeping solo. And opt for a medium firmness. Darlene Parr-Cohen, of Design Cache Interiors in Brightwaters, NY, likes the

Saatva Classic

Saatva Classic

America's best-selling online luxury innerspring


in Luxury Firm for its balance of comfort and support. For a more versatile guest room idea, try keeping a mattress topper on hand for a guest who wants a softer feel.
Top the bed with hotel-like sheets. For linens, go with crisp, white sheets, the preferred bed dressing used in high-end hotels, says Parr-Cohen, who has decorated guest homes in Fire Island, the Hamptons, and Asheville, NC. Top the white sheets with a softly colored duvet or quilt for a bed that will lull your guests to sleep. (Here are a few more hotel sleep luxuries you can easily incorporate into your guest room.)
Stock your guest room with plenty of blankets. Just as your guests will have different mattress styles, they'll also have different temperature preferences—some sleep hot, some always feel a chill. The key is to have several blankets of different weights, so guests can adjust as needed, says Gallagher. "Layering a woven cotton blanket, an all-season duvet, and a throw at the bottom of the bed will give your guests a range of options," she says. And while a masterfully arranged pile of throw pillows looks great in a decorator's showroom, it creates extra work for your guests to dismantle it every night before they get into bed. "Don't go crazy! Four pillows plus one decorative pillow in the center is plenty," she says.
Give your guest room a makeover with these Saatva products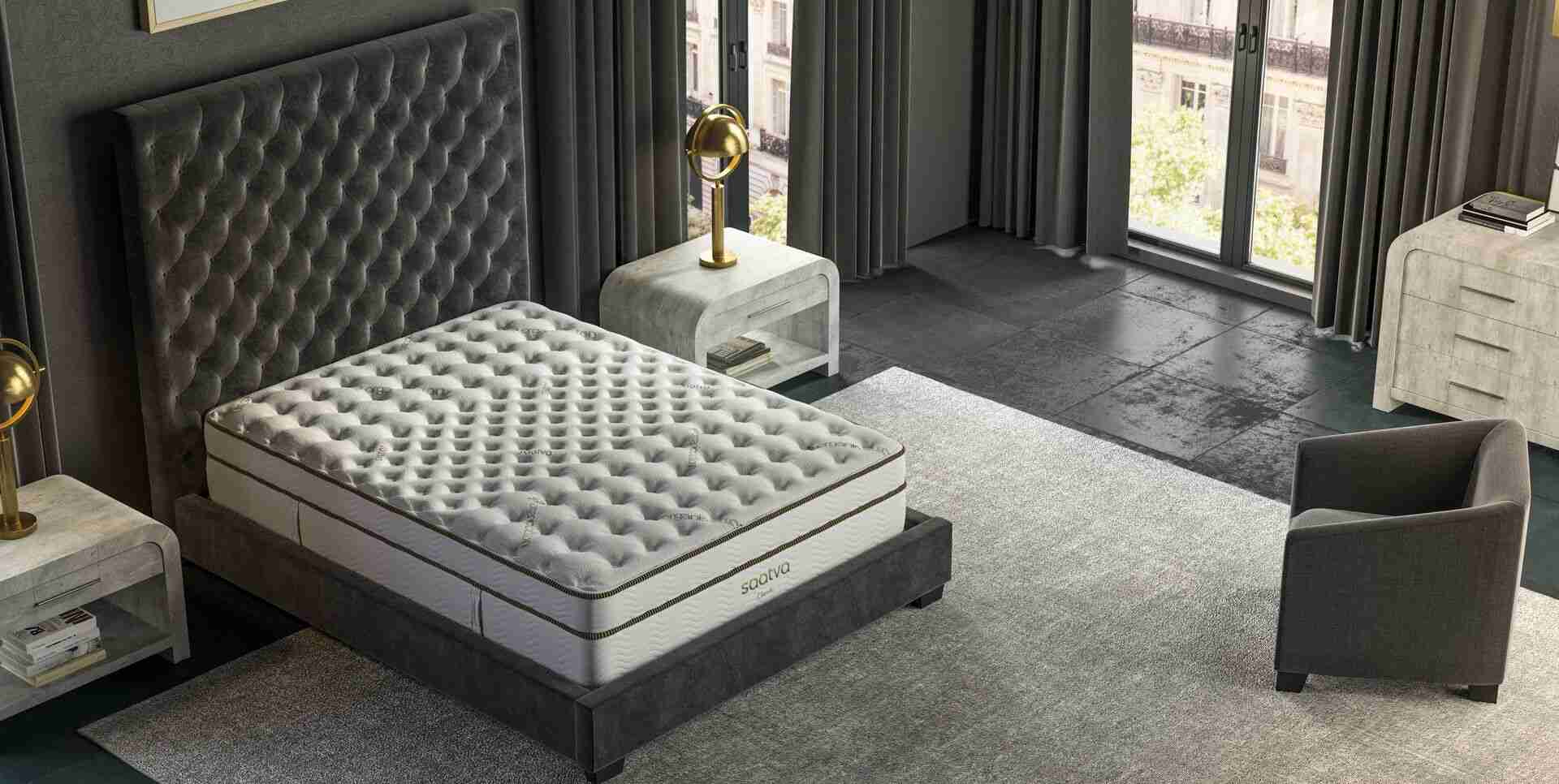 Our flagship luxury mattress is expertly engineered with coil-on-coil construction for durability, a layer of memory foam for enhanced back support, and a cushiony Euro pillow top for extra comfort.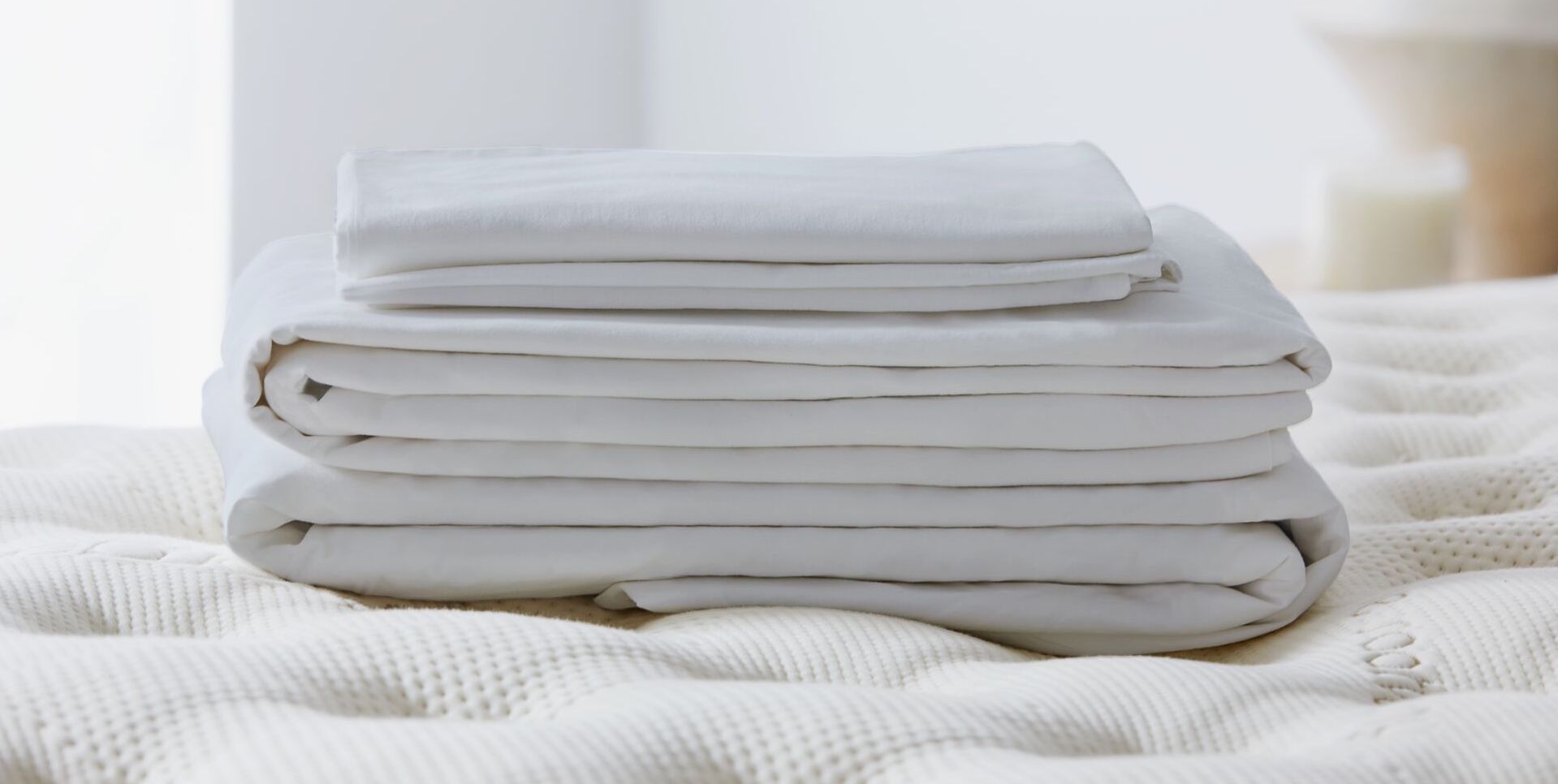 Pamper yourself in deluxe comfort with our breathable percale sheets. They're made from the world's best long-staple cotton that gets softer and better with every wash.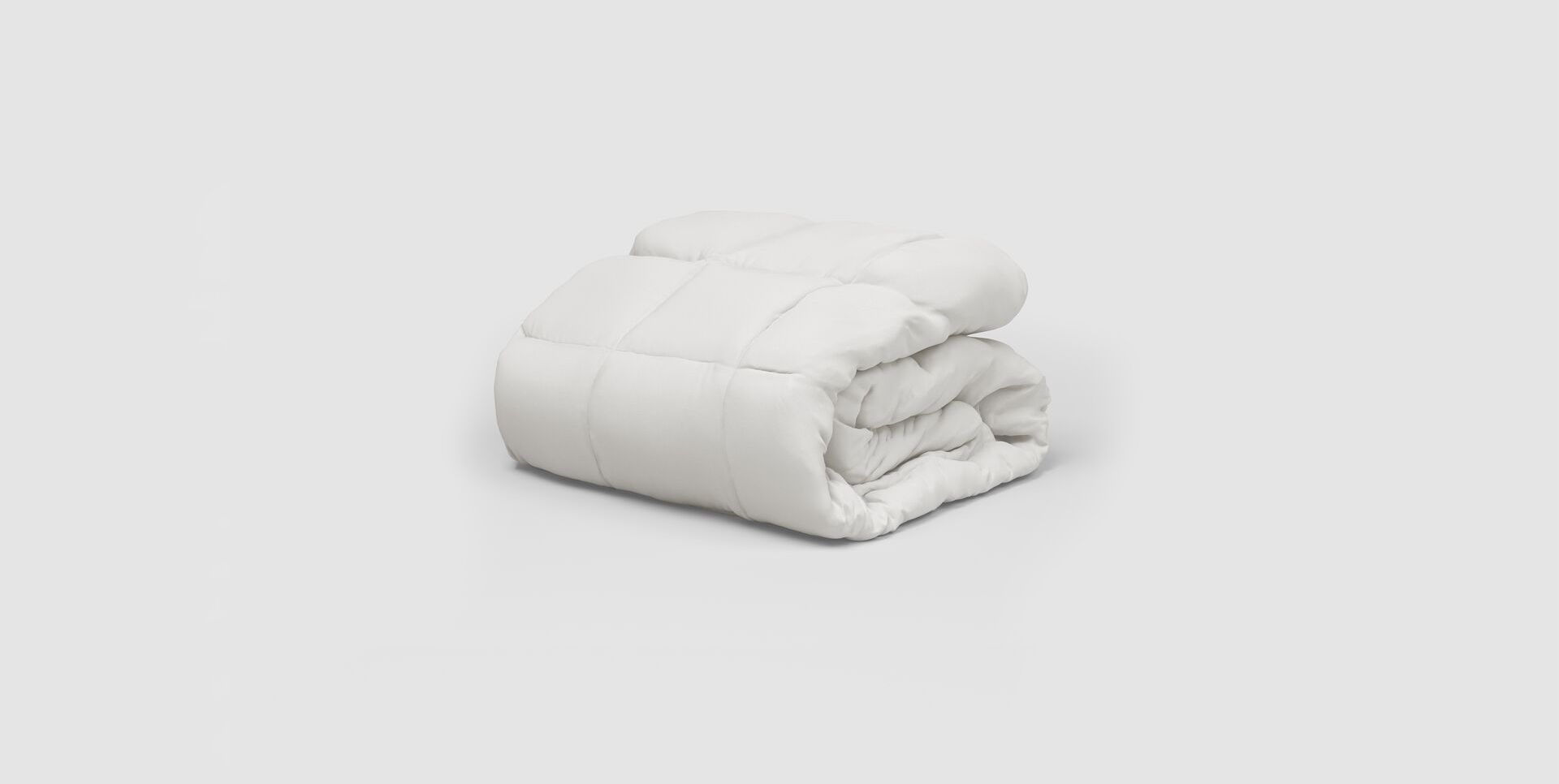 Cuddle up in the plush, airy luxury of our natural cotton comforter with a unique blend of 3D down alternative and sustainable lyocell fill. It keeps you warm and cozy in the winter but stays nice and breathable in warmer months.
Provide space to unpack and relax
Clutter ratchets up the stress level in any room, so try not to use the guest quarters as storage space for your own out-of-season clothes or old photo albums (or at least pack them away before your guests arrive). And keep the knickknacks to a minimum—a vase of fresh flowers, a scented candle, and an extra phone charger or USB port are all you really need.
Make sure there is at least one small set of drawers available for unpacking, or take a tip from your favorite hotel: "I always include two foldout luggage racks in the closet," says Parr-Cohen. "A lot of people don't want to put their clothes in someone else's dresser, so they can just open their luggage on the rack. It takes up minimal space."
A bonus guest room idea for those lucky enough to have some extra space: Add a reading chair or chaise, recommends Gallagher. Place a local guidebook and a handful of magazines on the side table (as long as they're recent—no one wants to read about TV shows that have already been canceled). An inviting space to relax and unwind will give your guests an excuse to disappear for an hour or two, which gives you a break to breathe and recharge too.
Add cozy extras
When your guests wake in the morning, you'll want them to feel just as cozy as they did tucked into the perfectly prepared bed at night. And there are several easy guest room ideas to make your guests feel more comfortable.
"If you have wooden floors, provide a nice textured rug, so they get out of bed and step onto something soft," suggests Parr-Cohen. Gallagher recommends placing small sheepskins at the bedsides for an even cozier feel, either over the wood floor or even layered over another carpet. If you want to go completely over-the-top luxe, hanging plush terry robes in the closet can make your guests feel like they're staying at a spa.
Change up the wall color and décor
You want your friends to feel at peace the moment they step into the guest room, and choosing soft neutrals for the walls is the best way to start. "Gray has been trendy for interiors for quite some time," says Gallagher. "Taupes, blushes, and pale blue-grays are also lovely."
Window treatments that diffuse light, such as ceiling-to-floor drapes or Roman shades (or, if your house is in a beach town, shutters) will give the room a relaxing finishing touch. And don't forget what's on the walls, says Parr-Cohen: "Artwork pulls the whole ensemble together." Home design stores are good sources for inexpensive framed prints of soothing beach scenes or still-lifes that coordinate with your color scheme. If you can find some landscapes painted by local artists, that will truly give your guest room the feel of an enchanted getaway.
Check out these bedroom design styles for inspiration when decorating your guest room.