12 Relaxing Mother's Day Gift Ideas for the Stressed-Out Mom
This year, Mother's Day looks a little different. Instead of taking Mom out to brunch or treating her to a mother-daughter spa session, you'll have to celebrate virtually over FaceTime or Zoom, due to the social distancing guidelines in place across the country. Although you may not be able to give your mom a hug on Sunday, May 10, you can still send her a meaningful gift.
With everything going on in the world these days, stress and anxiety are at an all-time high—especially for moms, who are forever worried about their children no matter how old they are. That's why we've rounded up our favorite products to help Mom unwind and get a better night's sleep.
12 Mother's Day gifts worth giving in 2020
From weighted blankets to lavender candles, here are 12 relaxing Mother's Day gift ideas.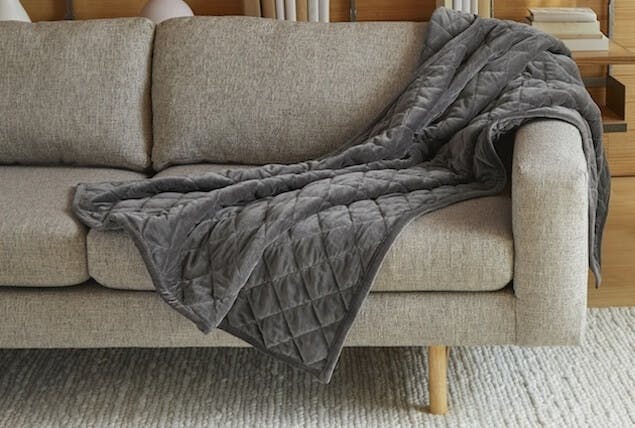 Saatva Organic Weighted Blanket, $295
Science shows weighted blankets have a soothing, calming effect that promotes sleep—so we couldn't pass up the opportunity to include our very own weighted blanket in this gift guide. Mom will love snuggling up under our weighted blanket, which is made from soft and cozy organic cotton velvet and features all-natural glass beads that provide gentle, even pressure. Available in taupe and graphite.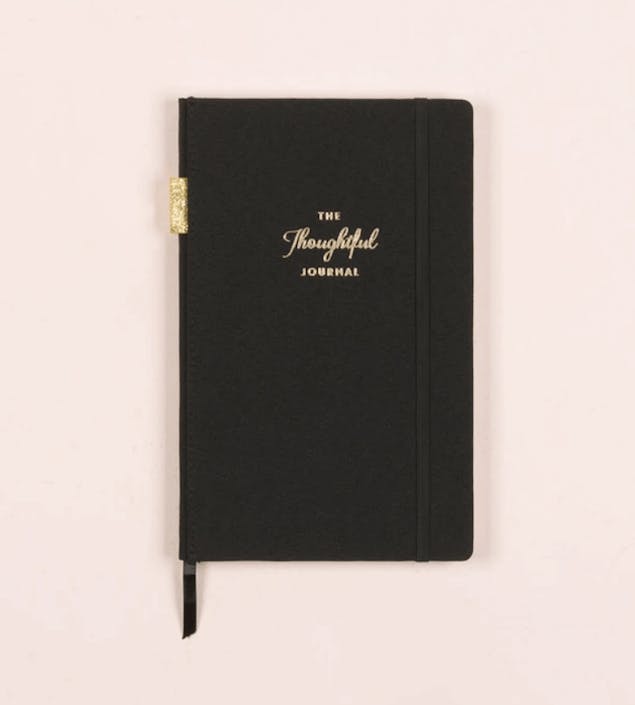 Blue Sky Thoughtful Journal, $35
Experts say one of the best ways to beat stress and get a good night's sleep is by practicing gratitude—and this journal will make it easy for Mom to do just that. The hardcover journal has 12 months' worth of guided content to help her think more mindfully and incorporate self-care into her everyday routine.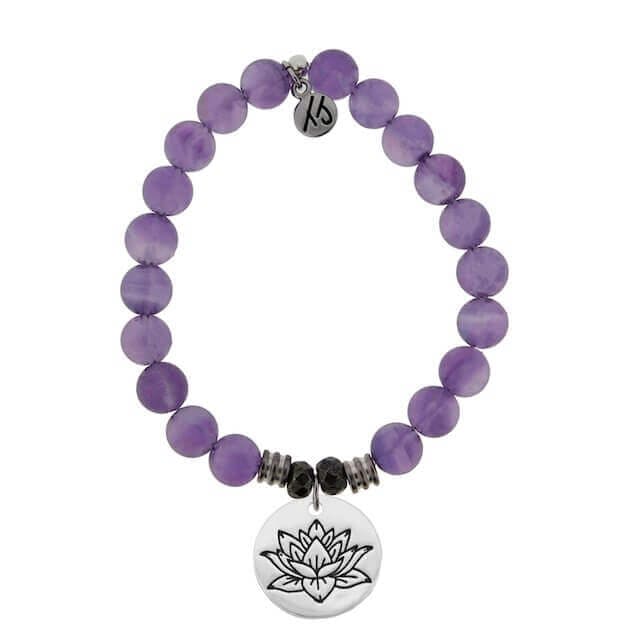 T. Jazelle Amethyst Gemstone Bracelet, $55
This pretty purple bracelet will not only look great on Mom's wrist—it'll also calm her worried mind. According to holistic health experts and energy healers, amethyst is one of the best crystals to use for sleep, as it emits peaceful vibes. Combine the bracelet with a sterling silver charm—such as a paw print, lotus flower, or butterfly—based on your mom's interests.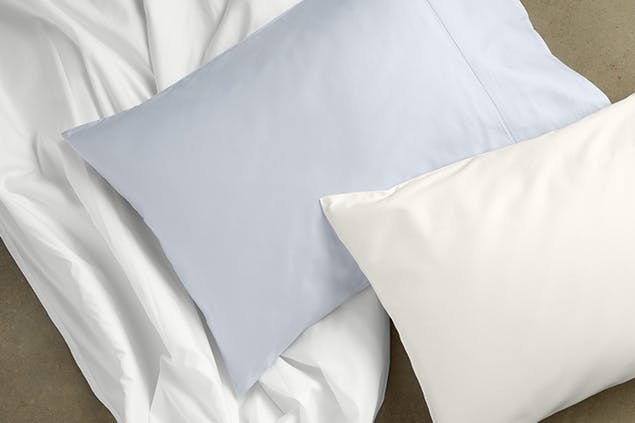 Saatva Organic Sheets, $195
The right sheets can totally transform the way Mom sleeps. Saatva's sheets and pillowcases are made from 100% long-staple organic cotton in a fine sateen weave. The 300 thread count ensures cool, breathable sleep, a must for the upcoming summer months. Sets (available in white, ivory, and grey) include a flat sheet, fitted sheet (with deep pockets to fit mattresses 10 to 15 inches high), and two pillowcases. Plus, they come in a box that's made for gifting.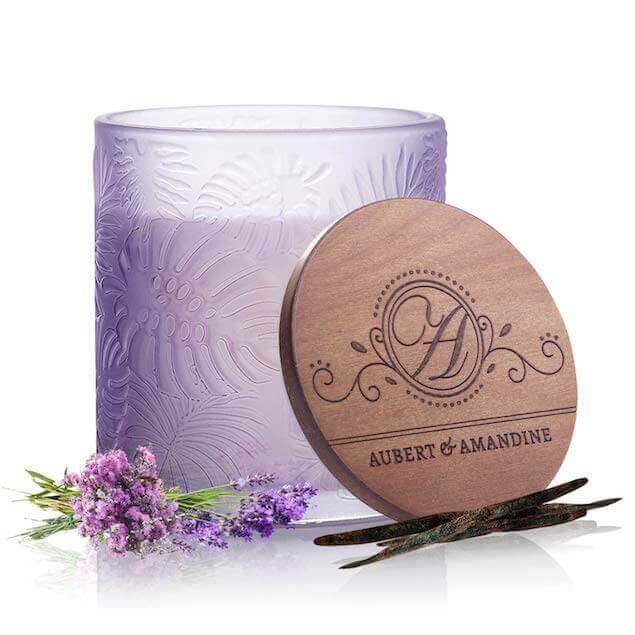 Aubert & Amandine Luxury Scented Soy Aromatherapy Candle, $18.99
You might not be able to treat your mom to a spa day this Mother's Day, so bring the spa to her with this lavender vanilla candle. Studies show lavender and vanilla promote restful sleep—and this candle is chock full of both essential oils. The candle is made from soy wax and free of petroleum-based products and additives, and the natural cotton fiber wick burns evenly so Mom's entire room will be filled with the relaxing scent.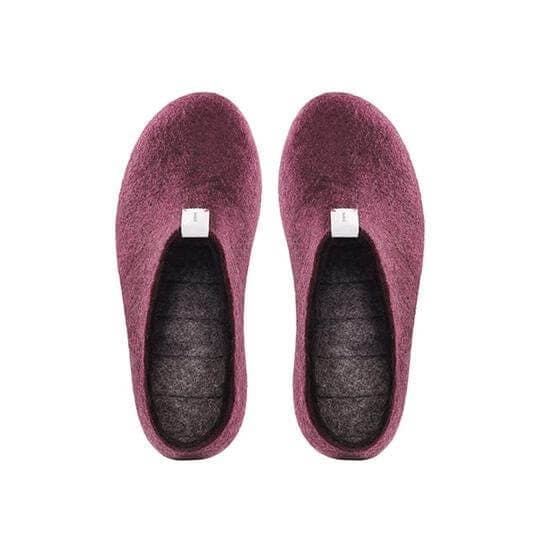 Baabuk Mel Slippers, $65
With many days at home still on the horizon, ensure Mom is as comfy as possible with a pair of cozy slippers. Handmade from natural New Zealand wool and natural crepe rubber, these slippers feel lightweight and will mold to Mom's feet for the perfect fit. Along with your purchase, you have the option to donate $20 to provide a pair of slippers to a COVID-19 front line worker in Switzerland, where the slippers are made. Available in five colors.
Saatva Pillow, $145
Neck pain is unfortunately all too common—which is why a pillow makes a thoughtful Mother's Day gift. The Saatva Pillow provides responsive head and neck support, thanks to its core of shredded Talalay latex, which is surrounded by a down-like micro-denier fiber inner pillow and wrapped in a 100% organic cotton cover.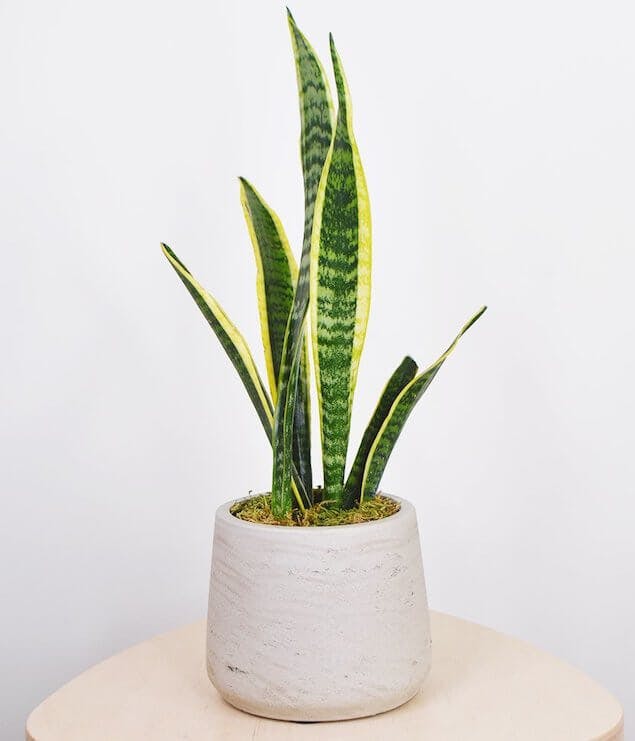 Modern Garden Snake Plant Laurentii, $77
If your Mom wants to develop her green thumb, then add this snake plant, housed in a chic pot, to her collection this Mother's Day. Not only are snake plants easy to care for (they require minimal watering), they're also one of the best plants for sleep. That's because, according to NASA's Clean Air Study, snake plants are excellent at removing toxins from the air and improving air quality. As a bonus, a study published in the Journal of Physiological Anthropology finds that taking care of indoor plants can reduce stress.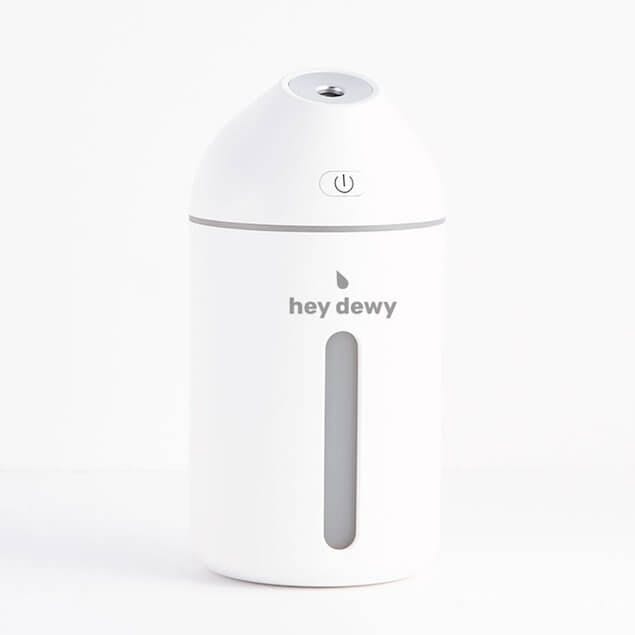 Hey Dewy Portable Facial Humidifier, $39
Most humidifiers are clunky—but this is one Mom will be proud to show off on her nightstand, thanks to its sleek design. Many experts recommend placing a humidifier in the bedroom for better sleep. This humidifier emits cool mist, which can help relieve allergy-related irritation while you sleep as well as soothe dry skin. It also features a nightlight, so Mom can easily find her way to the bathroom if she wakes up in the middle of the night.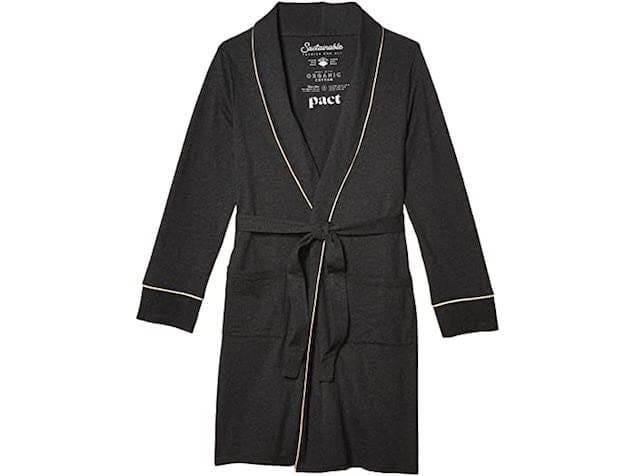 Pact Pocket Robe, $30
Upgrade Mom's loungewear wardrobe with this super-soft robe. Available in six colors, it's made from 100% organic cotton that is breathable and lightweight. The piping trim adds a stylish element, while the deep pockets allow Mom to stash her phone and other essentials.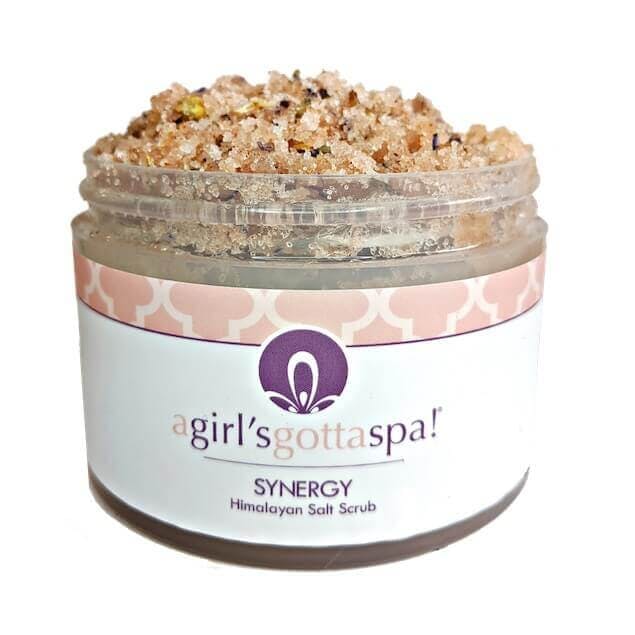 A Girl's Gotta Spa! Synergy Himalayan Salt Scrub, $28
Encourage Mom to practice self-care by taking a warm bath before bed—studies show people who do this experience deeper sleep. Mom's bath wouldn't be complete without this body scrub made with pink Himalayan salt, an ingredient many holistic experts say alleviates stress. In addition to salt, this scrub contains a variety of relaxing essential oils, including lavender, jasmine, and cedarwood.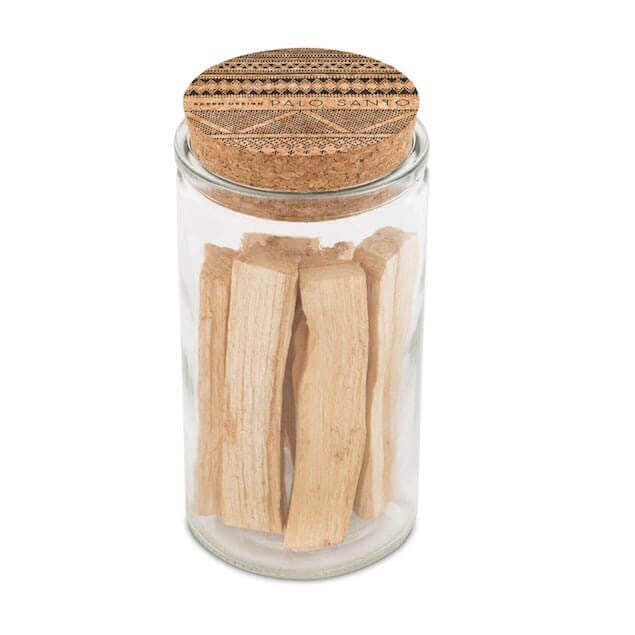 Skeem Design Palo Santo, $34
Fans of palo santo say this "holy wood" not only sends bad energy in your house packing, but it also calms and cleanses the mind. So if your mom—and her home—need a total refresh, gift her this large jar of sustainably cultivated South American palo santo wood. All she has to do is light the end of a stick for about a minute, then blow out the flame. The scent will linger in the air for hours.
Another way to give the gift of better sleep to Mom this year? Send her our article on the best sleep tips for moms of all ages.