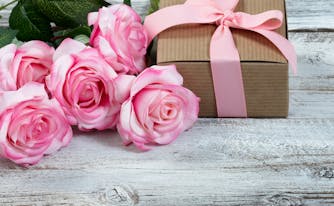 16 Relaxing Mother's Day Gifts for Busy, Stressed-Out Moms
Mother's Day 2021 is almost here—but like last year, you may not be able to take the mom in your life out for a special brunch due to the coronavirus pandemic. 
You can still treat her to a blissful, worry-free day by giving her one (or more!) of the following relaxing Mother's Day gifts. With the stress that comes from being a parent during the pandemic, she certainly deserves the opportunity to prioritize her self-care.
Best Mother's Day gifts for 2021
We've rounded up the 16 best Mother's Day gifts for stress relief, relaxation, and a good night's sleep. 
Cozy weighted blanket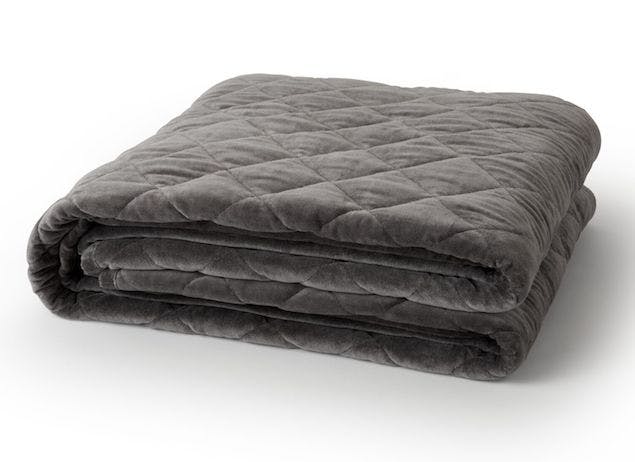 Science shows weighted blankets have a soothing, calming effect that promotes sleep—so we couldn't pass up the opportunity to include our very own organic weighted blanket in this gift guide. Mom will love snuggling up under our weighted blanket, which is made from soft and cozy organic cotton velvet and features all-natural glass beads that provide gentle, even pressure. Available in taupe and graphite. 
Soothing scented candle
You might not be able to treat Mom to a spa day this spring, so bring the experience to her with a tranquility-promoting scented candle. The Lifetherapy Grounded 75hr Burn Time Soy Candle features notes of fresh citrus to clear the mind, heliotrope to create balance, dry amber to combat anxiety, rose to boost mood, and vanilla to calm the senses. Bonus:  The soy wax is sourced in the United States, and the candle is housed in a chic reusable glass jar. 
Cooling sleep device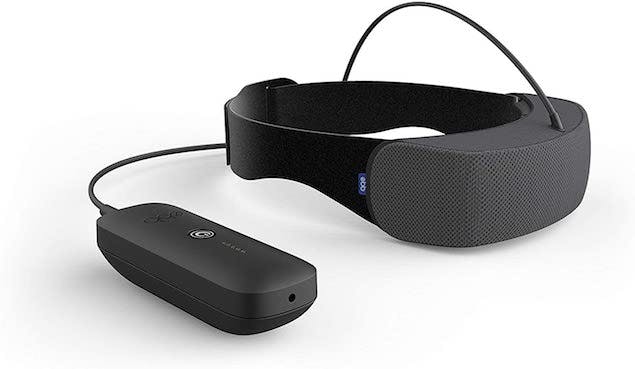 Does Mom always complain about night sweats ruining her sleep? Give her the gift of cooler sleep with the Ebb CoolDrift Versa, a high-tech, portable sleep device. This clinically validated sleep device reduces activity in the frontal cortex of the brain to calm racing minds. Plus, cooling pads in the headband—and five temperature settings—ensure a more comfortable night's rest. 
Sleep-inducing herbal tea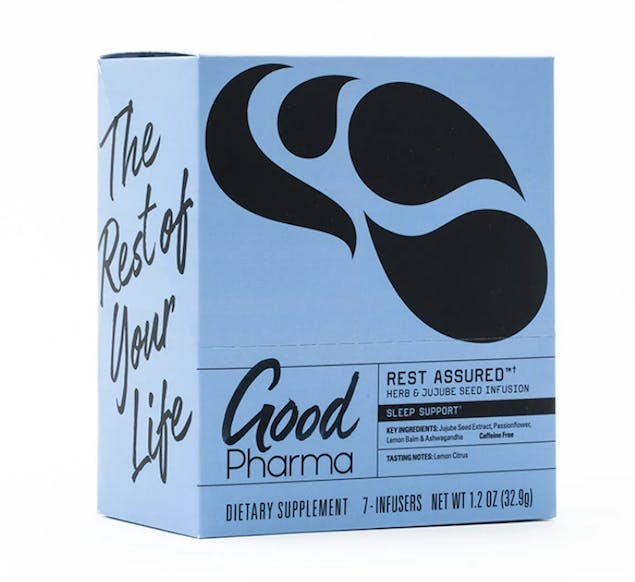 Mom's nighttime tea ritual is about to get a major upgrade. The Good Pharma Rest Assured - Herb & Jujube Seed Infusion Tea is chock full of organic ashwagandha and holy basil, two stress-relieving adaptogens, as well as other ingredients that promote sleep and stress reduction, like jujube seed extract, organic passionflower, lemon balm, and glycine. The tea's lemon-vanilla flavor is refreshing and sweet, perfect for a pre-bedtime treat. 
Lightweight sateen sheets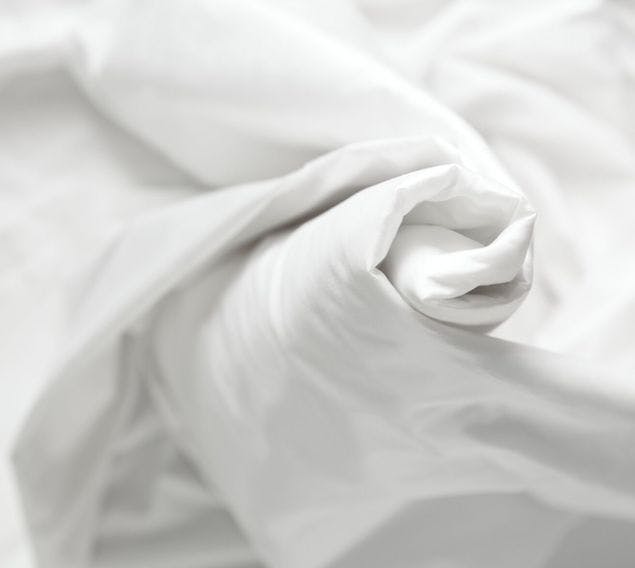 The right sheets can transform the way Mom sleeps. Our organic cotton sheets come in a fine sateen weave, with a 300 thread count for cool, breathable sleep. That means they're a must for any Mom who sleeps hot. Sets (available in white, ivory, and grey) include a flat sheet, fitted sheet (with deep pockets to fit mattresses 10 to 15 inches high), and two pillowcases. 
Spa-like bar soap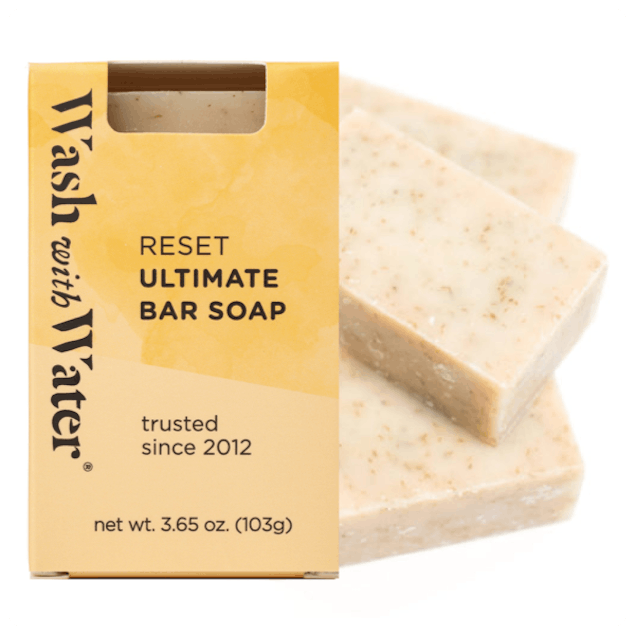 Research finds a warm nighttime bath can help you snooze—and the right soap can go a long way toward making Mom's soak in the tub even more relaxing. Wash With Water Reset Ultimate Bar Soap is formulated with organic essential oils for a refreshing, spa-like scent. Thanks to the organic coconut and organic olive fruit oils in the formula, this bar soap won't strip skin of much-needed moisture. And for all the green mamas out there, the soap's environmentally-friendly packaging can be repurposed or recycled. 
Travel-friendly essential oil kit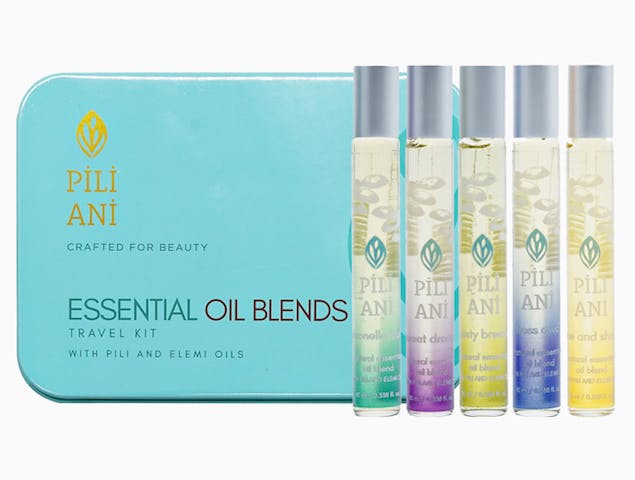 Does Mom have a road trip planned this summer? Stock her up with everything she needs to sleep well while traveling and keep her energy up on long, busy days away from home. The Pili Ani Essential Oil Travel Set contains five special blends of essential oils to help Mom start and end her day. The Rise and Shine blend energizes, the Minty Breeze blend relieves discomfort and congestion, the Citronella Burst blend keeps bugs at bay, the Sweet Dreams blend encourages restful sleep, and the Stress Away blend calms the mind. Filipino-owned brand Pili Ani sources their oils sustainably from pili tree, found in the Bicol region of the Philippines, and supports farmers in the region through the Save Our Soil Foundation. 
Stress-banishing subscription box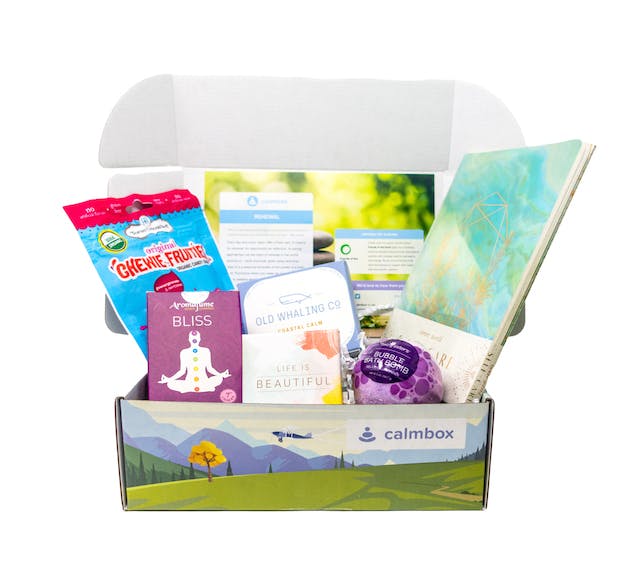 Consider this the gift that keeps on giving, long after Mother's Day is over: Calmbox is a monthly subscription box that delivers six to eight products that'll help Mom unwind. Each Calmbox is loaded with goodies like bath bombs, candles, teas, snacks, crystals, and motivational reminders. 
Pain-relieving latex pillow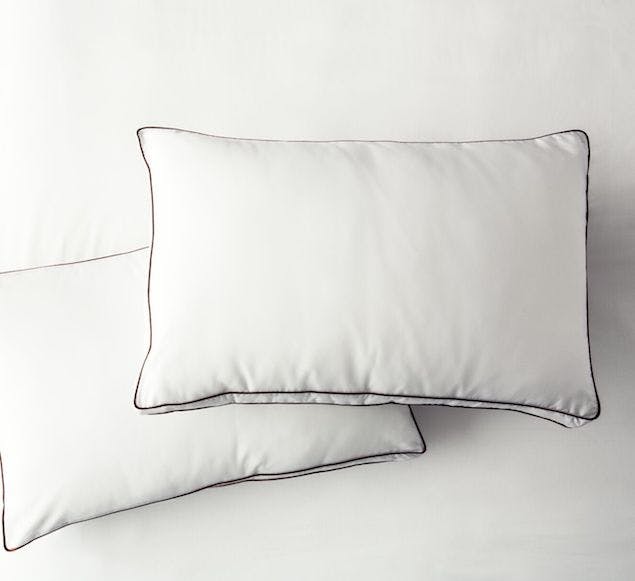 Neck pain is unfortunately all too common, especially right now while Mom is working from home and hunched over a laptop for eight hours a day. That's why a pillow makes a thoughtful Mother's Day gift. Our latex pillow provides responsive head and neck support, thanks to its core of shredded natural latex, which is surrounded by a down-like micro-denier fiber inner pillow and wrapped in a 100% organic cotton cover.
Cute sleep mask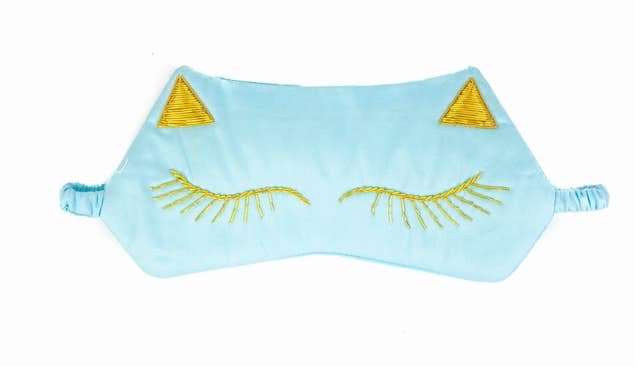 Your favorite cat mom will be overjoyed to receive this adorable sleep mask, which she can wear whenever she wants to take a catnap. The Matr Boomie Cat Eye Mask is made by Indian artisans through the brand's partnership with GlobeIn, a global artisan e-marketplace that sells handcrafted and ethically sourced items crafted by local artisans from more than 50 developing countries and markets. 
Protective blue light glasses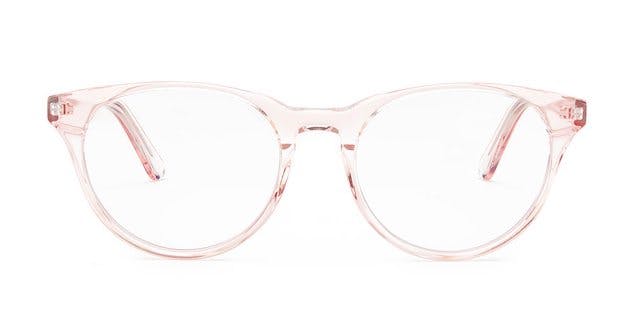 The blue light emitted from screens is a serious sleep killer. So if the mom in your life can't help but scroll through her phone before bed, then help her prevent blue light from ruining her sleep. Barner Gracia Woman Blue Light-Blocking Glasses have high-quality organic lenses that block blue light from devices so Mom can sleep well. The glasses are handcrafted and super-stylish, with six color options to choose from. 
Calming body butter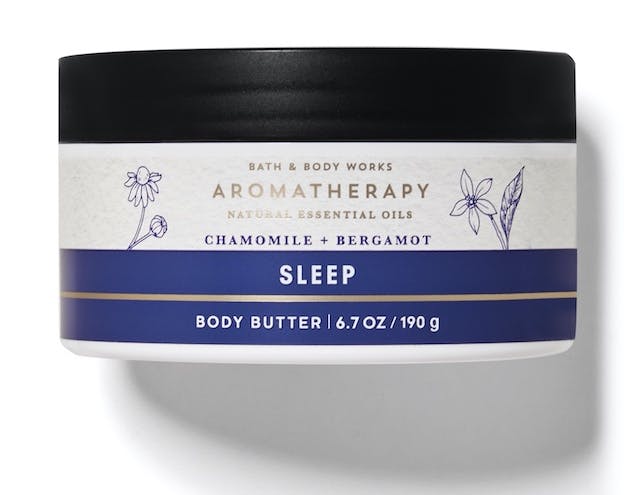 Chamomile and bergamot are two of the most relaxing scents—and you'll find both of them in the Bath & Body Works Aromatherapy Chamomile Bergamot Body Butter. This ultra-rich body butter won't just calm Mom's mind—it'll nourish her skin too. It's formulated with butters and oils for optimal skin hydration and is truly the ultimate nighttime treat. 
Breathable pajamas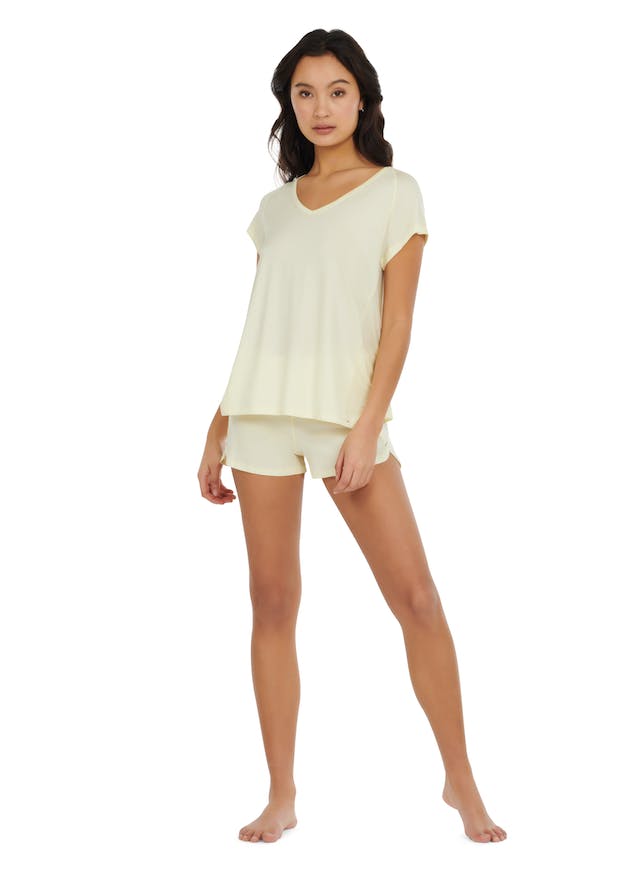 With summer and higher temps, quickly approaching, keep Mom cool in stylish and breathable PJs. Dagsmejan Women's Sleep T-Shirt and Sleep Shorts are made with NATCOOL™ fabric, a blend of Microlyocell from eucalyptus and elastane/Lycra, that absorbs moisture and feels soft. The pajamas are available in a variety of colors in sizes XS-2XL, so you're sure to find the perfect fit for Mom. 
Glow-boosting overnight face mask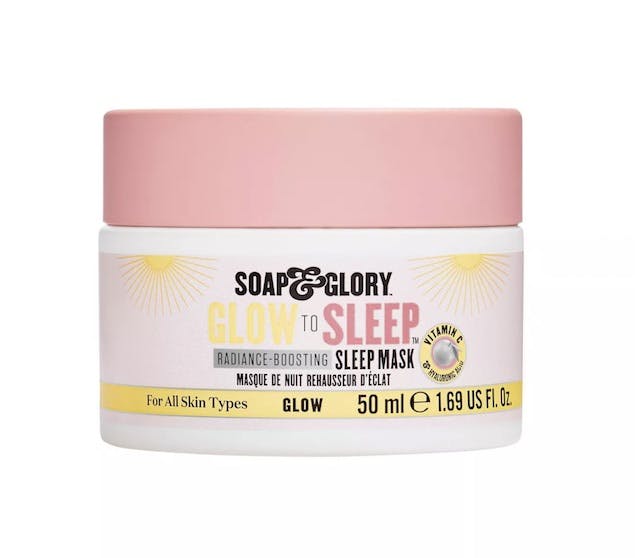 Beauty sleep isn't always easy for busy moms to get—but you can make it easier with skin care that works while she snoozes. The Soap & Glory Glow to Sleep Vitamin C Radiance-Boosting Sleep Mask is formulated with vitamin C and hyaluronic acid to restore skin while Mom sleeps. All she has to do is apply it before bed, and she'll wake up to brighter, smoother skin.   
Nourishing bath bomb
Take Mom's nighttime bath to another level with the Refugee Bath Co. Nourish Bath Bombs. Made by refugee artisans in Tanzania and Sudan, these fizzy bath bombs contain a blend of cocoa butter and olive oil to moisturize skin, along with a sweet scent of fresh melon. What's more, the set of two bath bombs come housed in eco-friendly compostable cellulose packaging. 
Air-purifying plant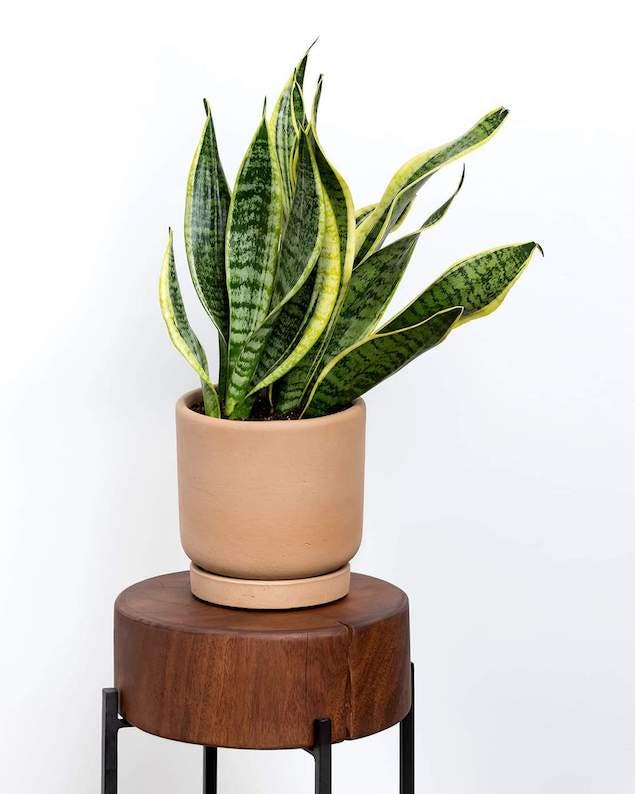 Not sure what to buy your MIL this Mother's Day? You can't go wrong with a plant. Plants help purify the air—and research shows a bedroom with clean, fresh air promotes better sleep. One of the best plants for sleep is the snake plant, also commonly referred to as "mother-in-law's tongue." Greendigs Snake Plant comes in a sleek ceramic or clay pot with premium potting soil. The plant's lush, two-toned leaves will perk up any sleep space. 
Looking for more Mother's Day ideas? Here's how to treat Mom to the most relaxing Mother's Day ever.