Veterans Day, which is observed every year on November 11, is a time to celebrate those who have served in the United States military.
To show our thanks—on Veterans Day and every day—Saatva is proud to offer a year-round discount to veterans.
The discount also extends to active members of the military and armed forces, first responders (EMTs, paramedics, firefighters, law enforcement officers, and 911 dispatchers), teachers (K-12 educators and university professors), national guard members, healthcare professionals, government employees, and senior citizens.
If you belong to any of these categories, we'll give you $225 off your order of $1,000 or more. (Note: This discount can't be combined with any other discounts or promos.)
How to use Saatva's military discount
Receiving the discount is simple. During the checkout process on saatva.com, you'll be asked to register with ID.me, a safe and secure platform for online identity verification.
You'll then be asked to provide documentation that proves you're a veteran, active member of the military, first responder, teacher, healthcare professional, government employee, or senior citizen.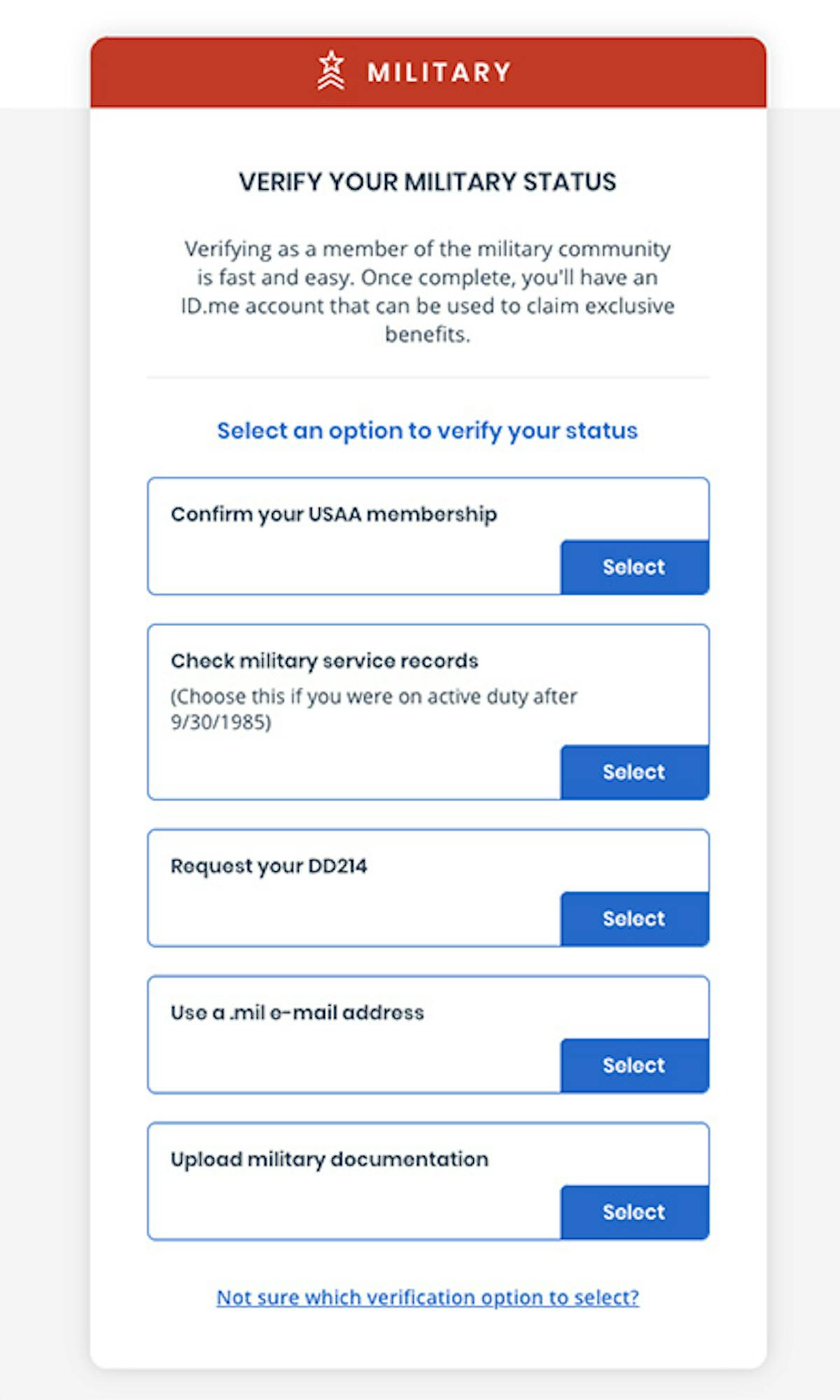 Once you've provided documentation, ID.me will process your request, which may take up to a few minutes depending on what you've shared. If successful, you'll see a message on your screen showing the process is complete. You'll also get an email letting you know you've been verified. You can now make your purchase on saatva.com.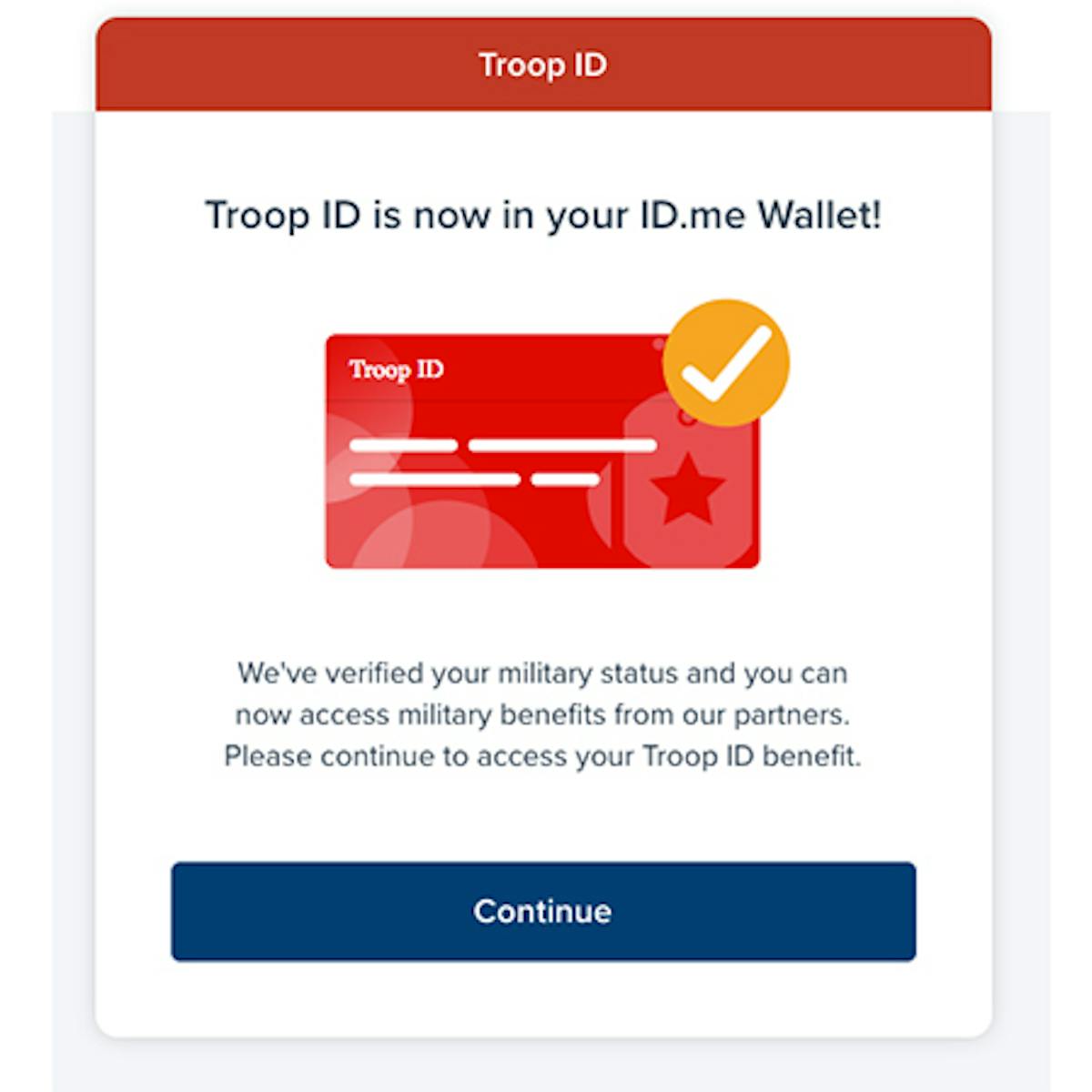 After you've been verified through ID.me, that's it—you won't have to go through the process again the next time you buy from Saatva or shop from another retailer that uses ID.me.
Military discount FAQs
We're answering the most common questions about our military discount below.
Do you need to be active duty?
No, this discount applies to active duty military service members, veterans, and military retirees as long as you have a valid military ID.
Does the military discount extend to military spouses and family members?
Our military discount doesn't extend to military family members and dependents. Only active duty, reservists, veterans, and retirees may qualify for the military discount.
However, government workers, teachers, first responders, national guard members, healthcare professionals, law enforcement officers, and senior citizens are also eligible for this discount.
How do I verify my military status?
We use a trustworthy verification process through ID.me to determine your eligibility for the discount.
Can I combine the military discount with other discounts or promotions?
Unfortunately, Saatva's military discount can't be combined with any other promotions or discount codes.
What products does the military discount apply to?
Saatva's military discount applies to all products on our website including mattresses, bed frames, mattress protectors and toppers, and other bed accessories.
Is there a warranty on products purchased with a military discount?
We offer an industry-leading warranty on all of our mattresses (12 years or more, depending on which one you buy), including those purchased with a military discount. Additionally, we offer a 180-night sleep trial on all of our mattresses. 
Improve your sleep with these Saatva mattresses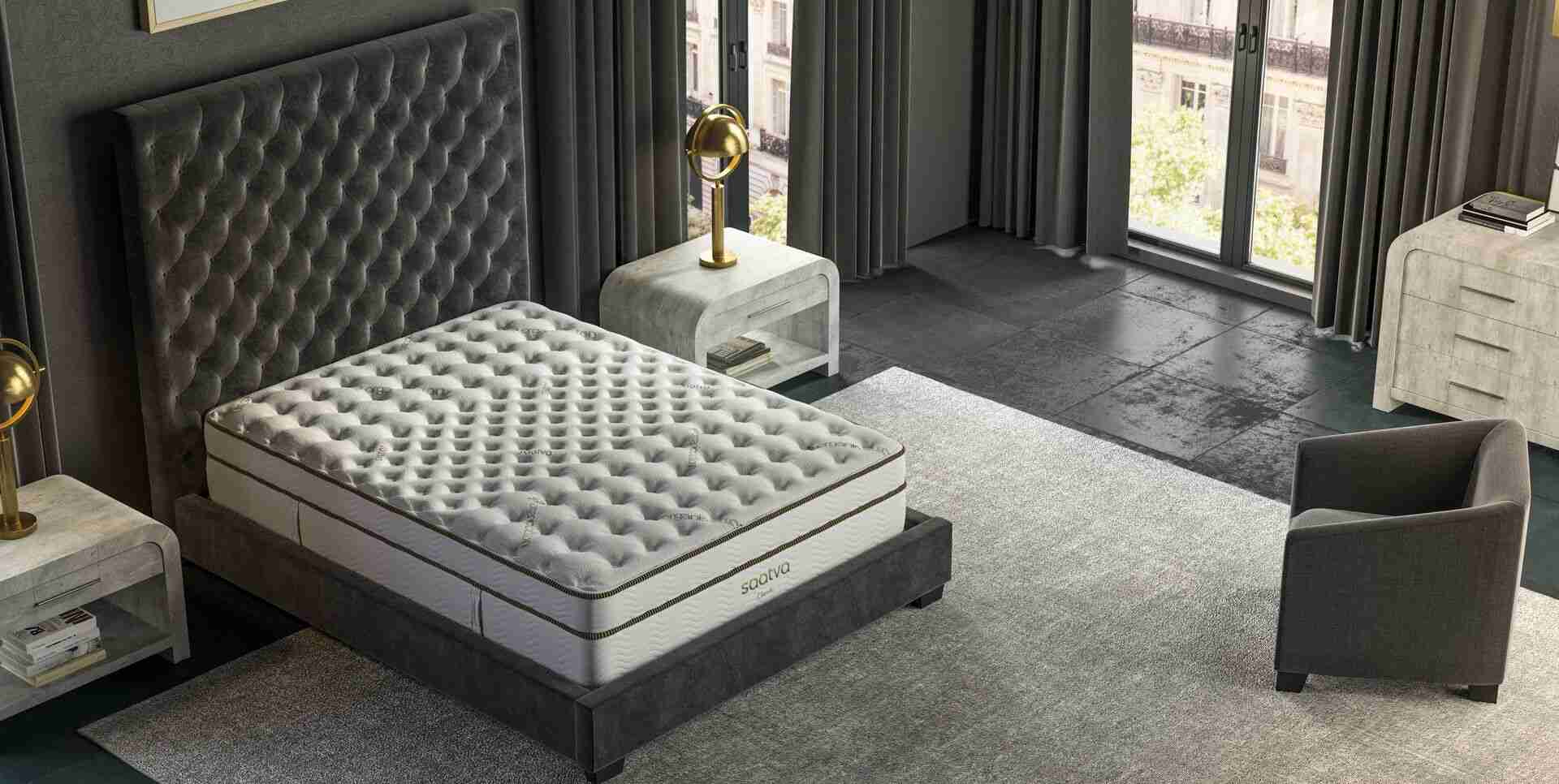 Our flagship luxury mattress is expertly engineered with coil-on-coil construction for durability, a layer of memory foam for enhanced back support, and a cushiony Euro pillow top for extra comfort.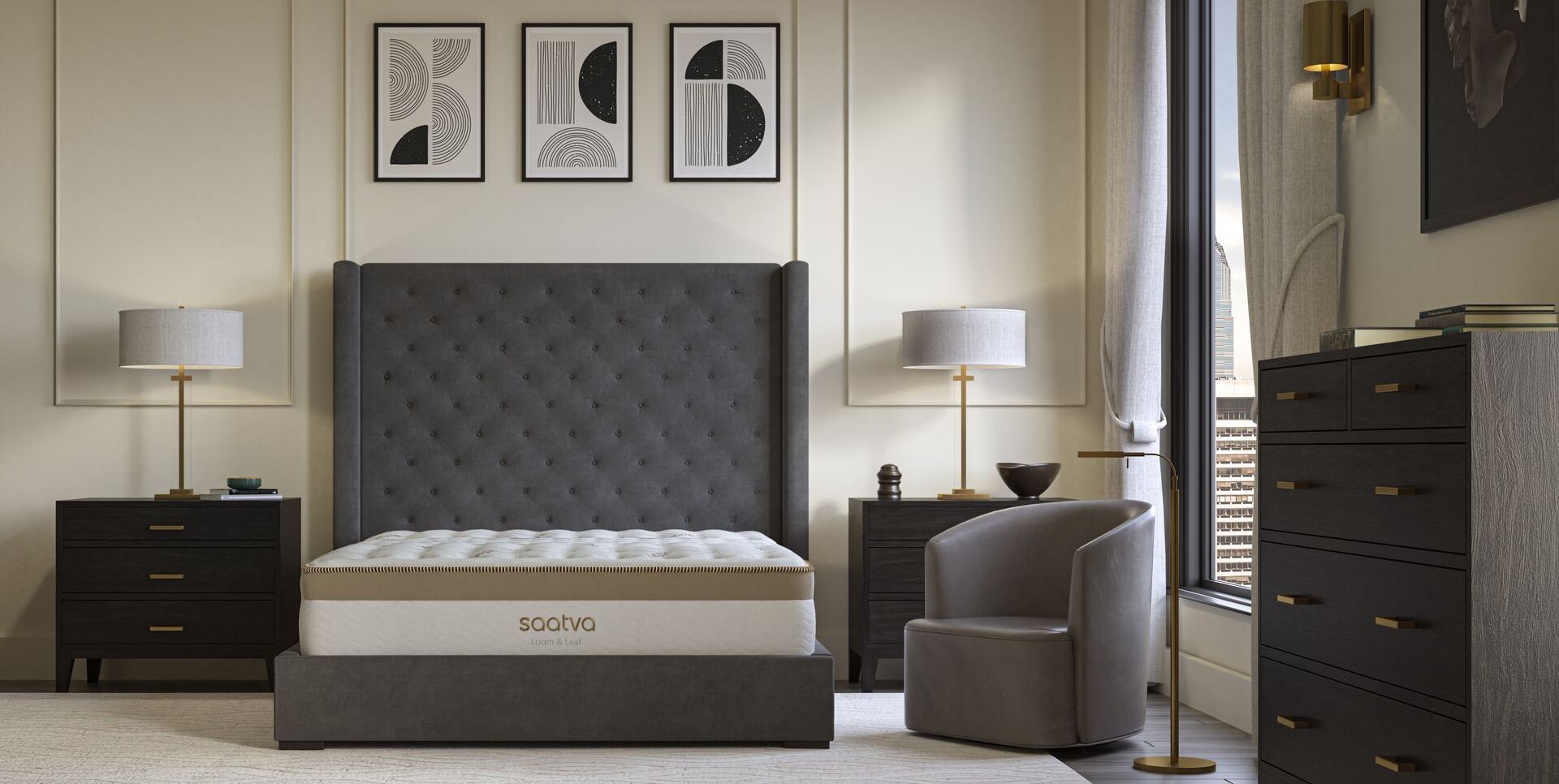 Premium memory foam, handcrafted in the U.S. with eco-friendly materials. Breathable organic cotton, cooling spinal gel, and layers of high-density support foam assure a cool, comfortable night's sleep.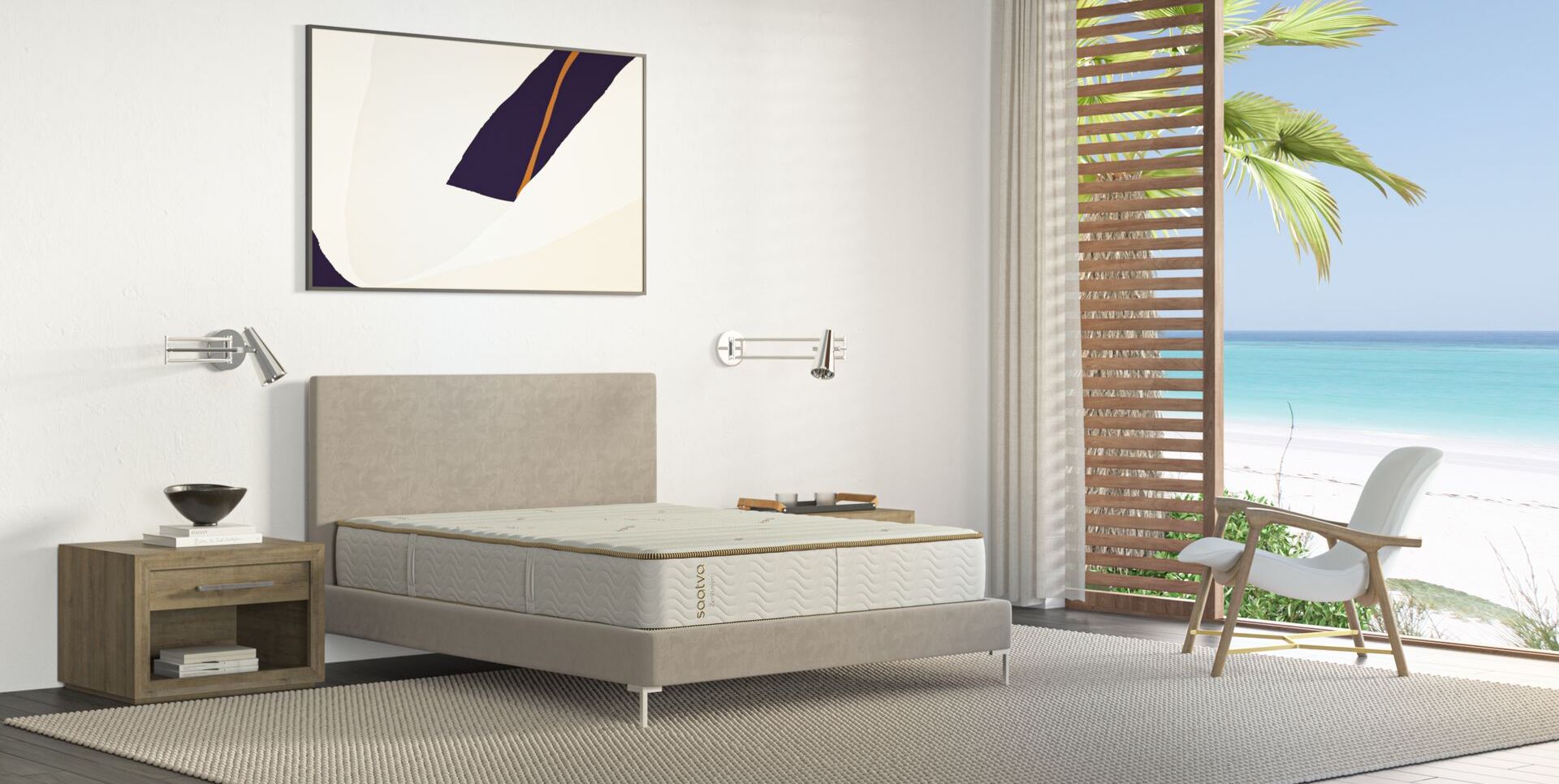 Natural latex responds to every curve for pressure-free support and responsive comfort. Natural latex is supple, resilient, and durable, for the ultimate in elevated sleep. (It's naturally hypoallergenic too.)
Get a $225 discount on your Saatva mattress and other bed accessories
To show our appreciation to our U.S. Military members, we offer a military discount on our products every single day. With Saatva's military discount, you can receive $225 off of your entire order of $1,000 or more.
Finding a high-quality bed can be difficult, especially with so many mattress companies on the market. Saatva delivers high-quality products with an accessible military discount.
Once you go through our easy verification process, you can take our online mattress quiz to determine which mattress is right for you and apply the discount directly to your shopping cart.