When it comes to mattress royalty, not all kings are the same. You can choose a standard king or California king, the two most common types. (There are also more exotic options, like Alaskan, Wyoming, or Texas kings.)
If you're looking for a bed big enough to spread out, comfortably accommodate you and a partner, and provide ample room for kids and furry friends, then both of these types of kings are good options. But, they each have their own pros and cons.
Is a king-size mattress or a California king mattress the right mattress size for you? Our California king vs. king guide will help you determine just that.
California king bed size
A California king mattress measures 72 inches wide by 84 inches in length. It's 4 inches longer, but also 4 inches narrower, than a standard king mattress.
Pros of a California king
When would a California king mattress make more sense than a king-size bed? Here are the top three reasons to choose a Cal king vs. king:
The California king is a good option for taller people because it's longer than the standard king mattress. Generally, anyone over 6 feet will be best suited by this mattress size as a California king is 7 feet in length.
A California king fits well into a longer or narrower bedroom. If you've been considering a king-size mattress but your bedroom can't quite accommodate the full width of one, a Cal king may work instead.
You'll have plenty of room for children and pets to pile into your bed. It definitely has that "the more, the merrier" feel. Because a Cal king is slightly less wide than a standard king, though, it's important to note that you'll be closer to your partner while you sleep.
[SHOP CALIFORNIA KING MATTRESSES]
Cons of a California king
Of course, the California king has a few drawbacks as well. Here are the three biggest downsides to this mattress size:
It doesn't offer quite as much room as a king. The California king's narrower width means it affords less room for couples, children, or pets. With a California king, you get 36 inches of space per person, vs. 38 inches per person in a king-size bed.
It takes up a lot of space. If you have a smaller bedroom, then a California king may not be right for you. At a minimum, your bedroom should be 12 feet by 12 feet to comfortably fit a California king.
Because it's not as common as a standard king size, it may be challenging to find properly fitting bedding. (Here's what you need to know about special mattress sizes before you buy one.)
King-size bed dimensions
The standard king mattress measures 76 inches wide by 80 inches in length. It is 4 inches wider, but also 4 inches shorter, than a California king mattress.
Pros of a king
To help you decide between a California king vs. king, we've rounded up the top four benefits of choosing a standard king-size mattress:
A king-size bed provides more room for couples. "Most people would agree that the biggest advantage in getting a king-size bed is more generous room for you and your partner," says Mary Brennan, interior designer and founder of House of Fine Design in New Jersey. "Not only is it just more comfortable, but in particular, if one person is more of a restless sleeper or a light sleeper, the added sleep space helps keep disturbing the other to a minimum."
Due to its large size, a king mattress allows plenty of space for children and pets.
Its larger size can help fill space in a large-size bedroom.
A king offers extra room for other activities besides sleep and sex, such as working or watching TV from bed.
Cons of a king
While there are a lot of positives to getting a king-size mattress, there are some drawbacks too. Here are the four biggest reasons to not get a king bed:
It's too much work for a solo sleeper. The king isn't practical for solo sleepers because it's a lot of bed for one person to have to make up alone. "A king size is a bit more effort when it comes to making and dressing the bed since it is so much larger," says Brennan.
A king-size bed takes up a lot of space. It won't fit in studio apartments or small bedrooms. The ideal bedroom size for a king-size bed is 14 feet by 19 feet, although it will technically fit inside a room as small as 10 feet by 12 feet.
Since they're so large, they can be tough to navigate. You may find yourself unable to fit it up the stairs or get it through doorways. In this situation, you may want to consider a split king, which is comprised of two twin XL mattresses, as this will be much easier to fit up a narrow staircase.
Because a king-size bed is the largest bed size, it's a higher price than other mattress sizes—and you'll have to spend more on things like a headboard and bedding.
California king vs. king: Which should you buy?
Now that we've reviewed the pros and cons of kings and California kings, you need to decide which one is right for you. Here are a few important points to consider before making your final decision:
Room dimensions. If your bedroom is narrower, a California king may be the better option because it provides additional length while being slightly narrower than the standard king.
Your and your partner's height. If either or both of you are on the taller side (over 6 feet), the California king is probably your best bet because of the added length of this mattress.
Partner sleep preferences. Are you or your partner a restless sleeper? Does one of you sleep hot? If you like more room away from your partner while you snooze to ensure you get a good night's sleep, then a standard king-size bed might be better. You can always meet in the middle for a cuddle.
Choose a comfortable king or Cal king mattress from Saatva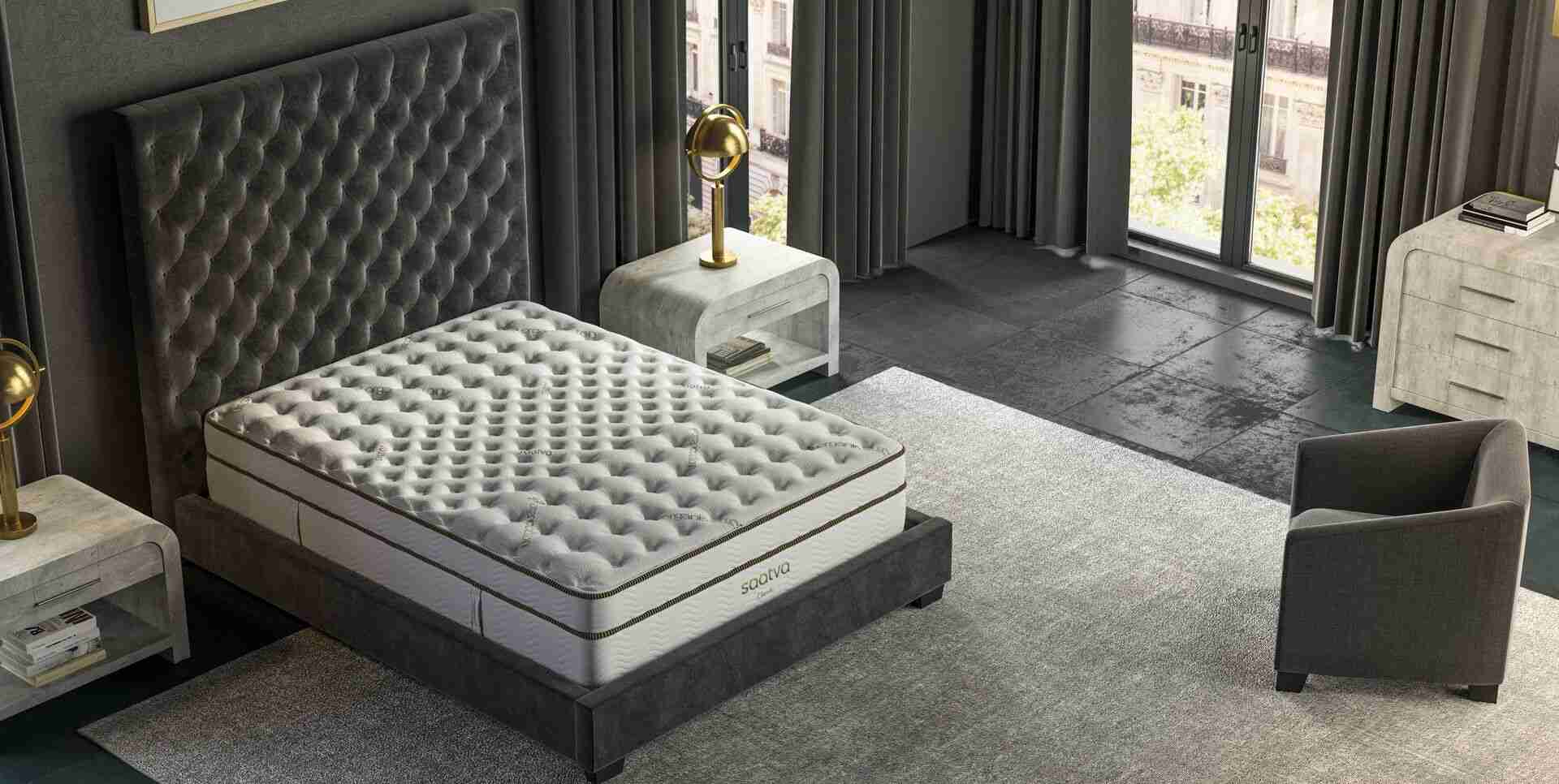 Our flagship luxury mattress is expertly engineered with coil-on-coil construction for durability, a layer of memory foam for enhanced back support, and a cushiony Euro pillow top for extra comfort.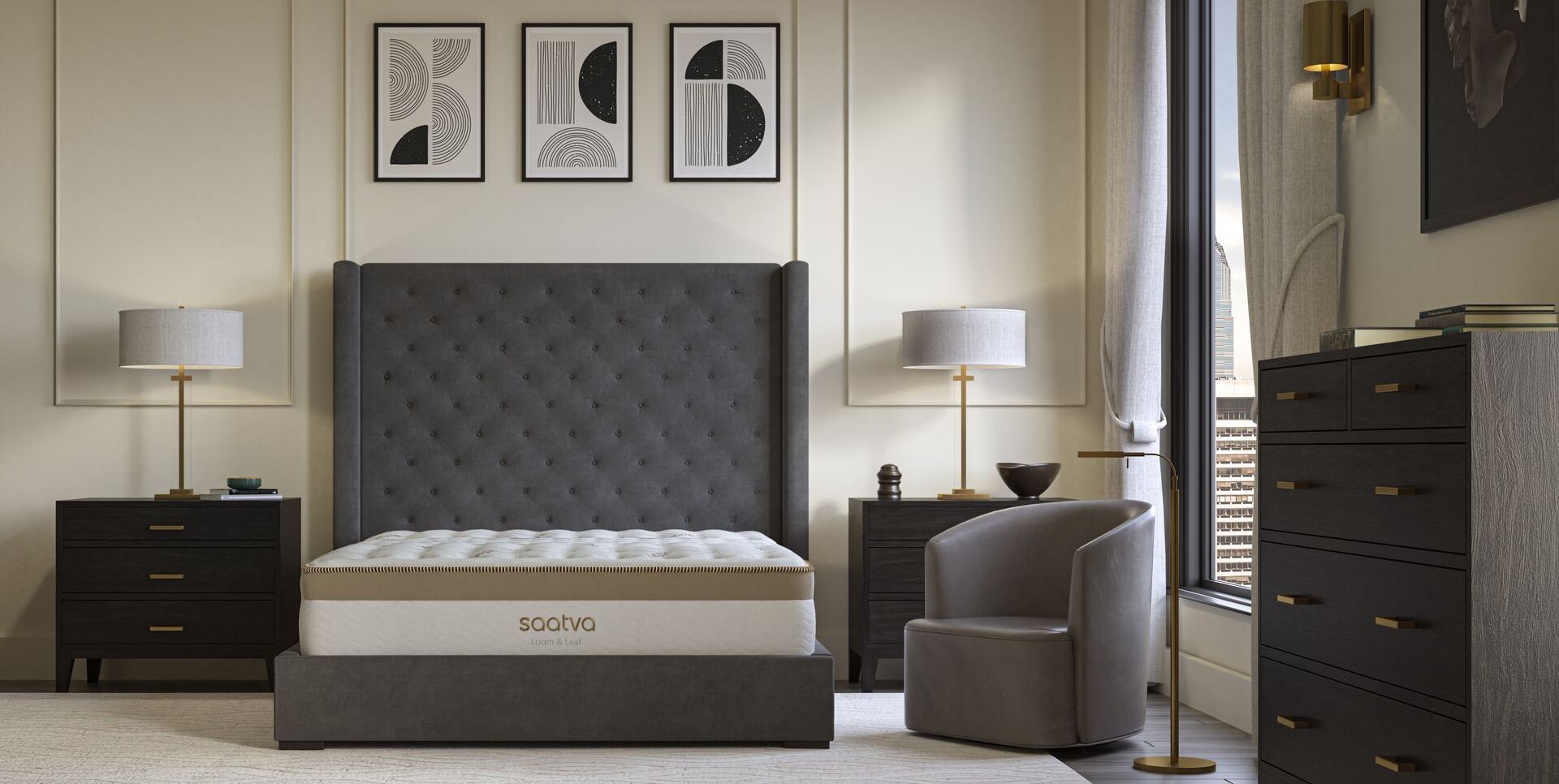 Premium memory foam, handcrafted in the U.S. with eco-friendly materials. Breathable organic cotton, cooling spinal gel, and layers of high-density support foam assure a cool, comfortable night's sleep.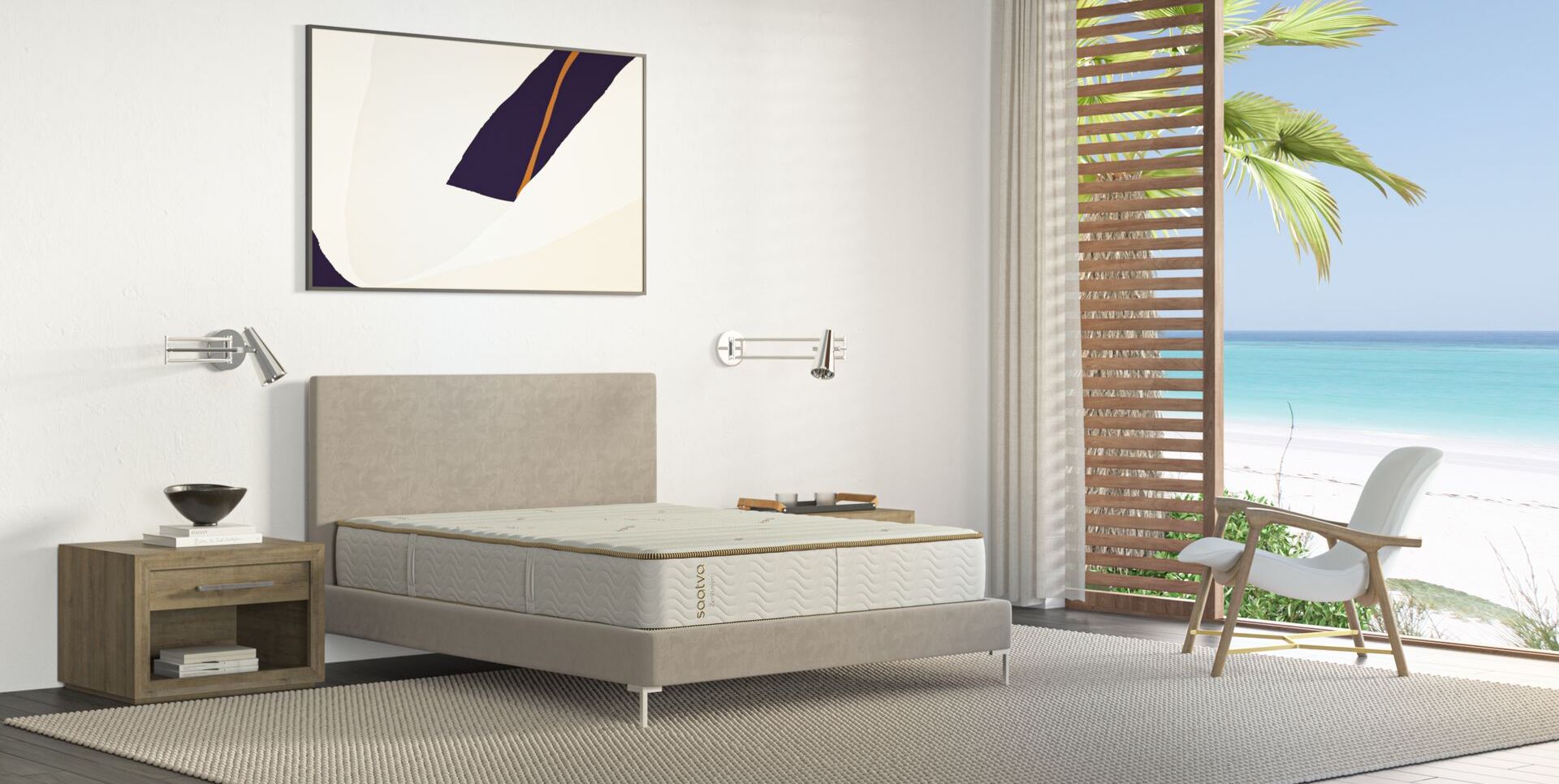 Natural latex responds to every curve for pressure-free support and responsive comfort. Natural latex is supple, resilient, and durable, for the ultimate in elevated sleep. (It's naturally hypoallergenic too.)
FAQs
Is a California king bigger than a regular king?
A California king measures 72 inches wide by 84 inches long, while a standard king measures 76 inches wide by 80 inches long. That means a California king is 4 inches longer than a king—but it's also 4 inches narrower.
Is a Texas king bed bigger than a California king?
A Texas king measures 80 inches wide by 98 inches long, while a California king measures 72 inches wide by 84 inches long. A Texas king is 8 inches wider and 12 inches longer than a California king.
Do king-size sheets fit California king beds?
King-size sheets won't fit on a California king bed. You'll need to look for sheets specifically designed for a California king.
Which is better: king or California king?
Neither mattress size is better than the other, but you may prefer one over the other. Both kings and California kings are good choices for couples, but a California king might be a better option if one of you is taller. Because a king is wider, it may be better suited to couples who have kids and/or pets who like to pile into the bed.
Find the best California king and king mattresses from Saatva
Saatva offers a wide range of high-quality California king and king mattresses so you can easily find your perfect match.
All of our mattresses are handcrafted with premium materials to help you experience your most comfortable sleep. Plus, our mattresses come with a 365-night home trial and lifetime warranty.
Take our mattress quiz to find out which Saatva mattress is right for you.