It's ironic that Presidents Day is associated with mattress sales, given what terrible things the nation's top job does for sleeping habits. President Clinton may have boasted about how little sleep he got while in office, but science shows that restless nights take a serious toll on our health.
What's more, our commanders-in-chief seem to have bad luck with beds, whether it be Washington's boyhood account of lying on a flea-ridden pile of straw, the bedsprings that may have hastened Garfield's death, or Trump's ill-fated foray into the mattress business.
Presidential sleep
For a job that has such a fraught relationship with sleep, rarely do we think about where our leaders catch their shut-eye. What were their beds like, and how have sleeping environments changed over the years? For Presidents Day this year, we decided to take a look at the most famous presidential sleeping quarters, the White House's Lincoln Bedroom, and see what lessons we can draw for our sleep today.
Some quick facts about the Lincoln bedroom
The Lincoln Bedroom is one of the most famous rooms in the White House, second only, perhaps, to the Oval Office. Yet despite its name, Lincoln never actually slept in the Lincoln Bedroom, which served only as a Cabinet room during his term. The room went through many changes until Harry Truman, in the 1940s, finally dedicated it to our 16th president. The Lincoln Bedroom was refurbished during the second Bush administration in 2004, with modern decorators seeking to re-create the lavish Victorian style of Lincoln's day. The design included a massive, 20-foot-high canopy of purple drapes, topped with a giant, gilded crown—a replica of the Lincoln Bed's original setting.
Lesson #1: Make your bedroom reflect your personality
We suspect Lincoln himself wouldn't think much of all this ostentation—especially the crown, a symbol of monarchy, in a building dedicated to democracy. Even a room named in his honor, filled with furnishings from his era, doesn't necessarily reflect the man's preferences. Don't be like Lincoln. Don't let others dictate your design. There are strong arguments for creating a bedroom sanctuary that reflects your personality; in fact, certain aspects of bedroom decor can even disrupt your sleep. We have some decorating tips to get you started. Bonus points if, like President Harrison, you get custom pillows embroidered with your name:
Lesson #2: Get a bed that fits
Mary Todd Lincoln commissioned the famous Lincoln Bed in 1861 as a guest bed. By today's standards, it's huge: 8 feet long and 6 feet wide. (For comparison, a California King, one of the largest standard sizes available today, is 7 feet long and 6 feet wide.) In addition, the frame is massive, made of rosewood with ornate carvings and a headboard that rises 8 feet above the bed. That must have presented problems for White House staff, who had to move the bed at least 10 times before it got to its current resting place. Lincoln, our tallest president at 6 feet 4 inches, would no doubt have appreciated the extra leg room—if he had slept there. But the lesson for today is clear: find a bed that fits your body, but also your bedroom. Even if you don't have a room of presidential proportions, simple tricks like swapping out a headboard for a simple platform or an adjustable base can make a small space feel more open and versatile.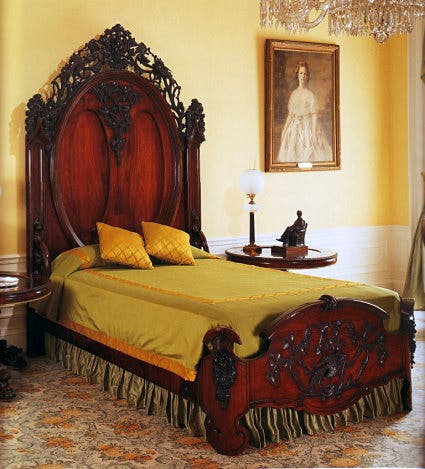 Lesson #3: Your mattress matters
Despite its apparent luxury, the Lincoln Bed was "not known for its comfort," according to Daily Herald writer Burt Constable. That may have been because innerspring mattresses—the most common form of mattresses in America today—would not be invented for another four years. The new technology allowed manufacturers to ensure uniform construction and provide consistent support across the entire sleep surface. Before that, mattresses in the 17th and 18th centuries were tightly packed with materials such as cotton and down, often resting on a second mattress of packed straw, like this example from the Colonial era:
These designs may have provided some comfort but were probably not great for spinal alignment. In addition, they had to be flipped and restuffed on a semi-regular basis.
The Lincoln mattress was made with horsehair, a component still used in today's ultra-luxury mattresses. Horsehair is naturally hollow and, when curled and compressed, highly supportive. It doesn't absorb moisture, so it wicks away sweat. It is also wildly expensive. Even if you can't afford to spend $50,000 on a horsehair mattress, you can still experience comfort beyond Lincoln's wildest dreams with today's choices of innerspring, memory foam or latex. Be sure to shop around and see what material is right for you.
Lesson #4: Replace your mattress more than once a century
Even though Lincoln never slept in the bed named for him, several later presidents did, including Teddy Roosevelt, Woodrow Wilson and Calvin Coolidge. In all this time, the bed itself went through very few changes. In fact, the original mattress was only replaced by Barbara Bush in the late 20th century. Manufacturers today recommend replacing your mattress every seven to 10 years, and most companies offer warranties for no more than 10 years. While many older mattresses could be restuffed or flipped, most of today's most popular models are one-sided and can only be rotated horizontally. To keep your mattress in good shape, be sure to change your sheets regularly, using appropriate materials for the season to avoid overheating and sweating. Use a mattress protector if you have problems with bedbugs. Finally, don't let sentimental attachment keep you tethered to an old or uncomfortable mattress.
Improve your sleep with these Saatva mattresses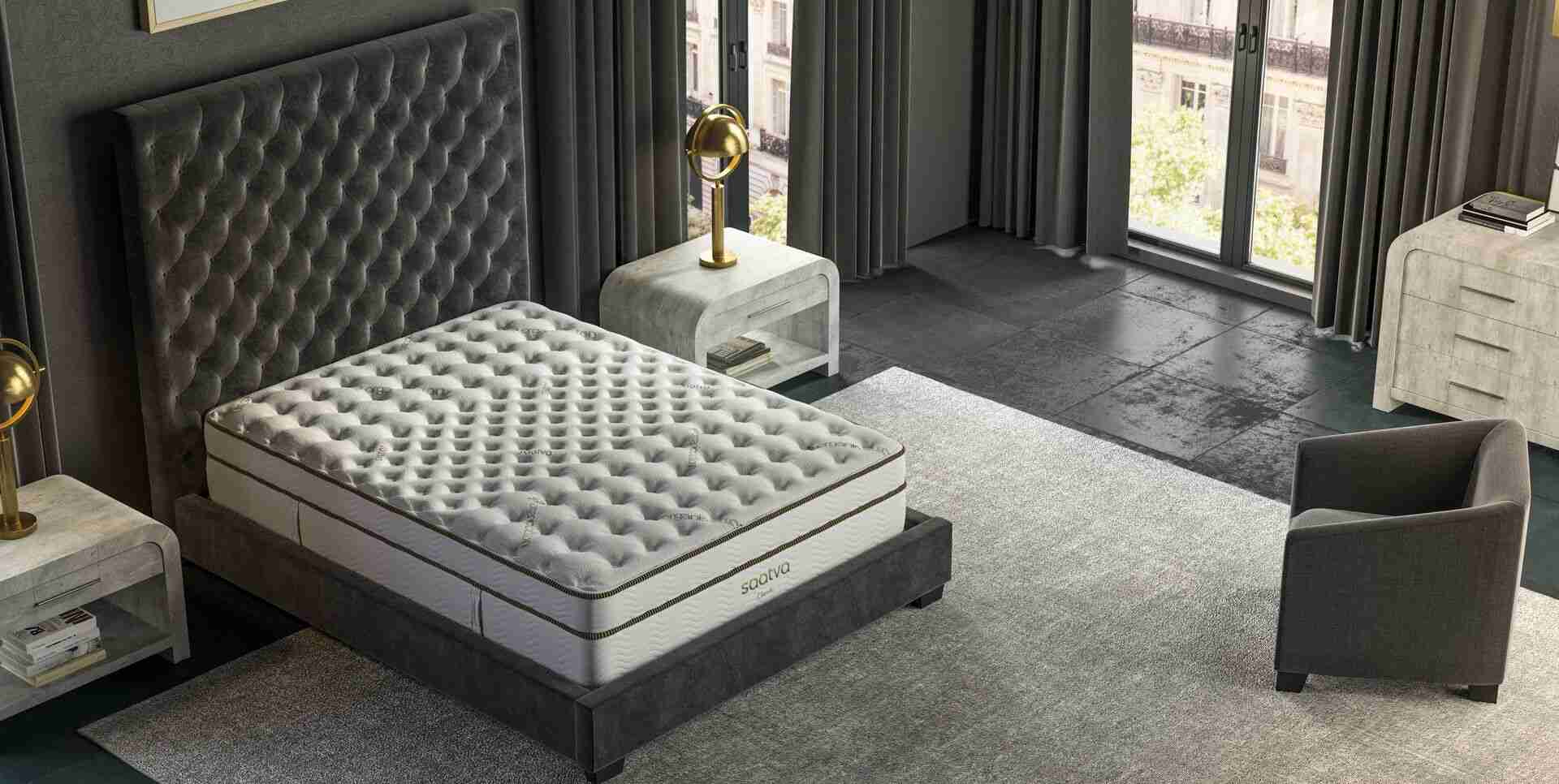 Our flagship luxury mattress is expertly engineered with coil-on-coil construction for durability, a layer of memory foam for enhanced back support, and a cushiony Euro pillow top for extra comfort.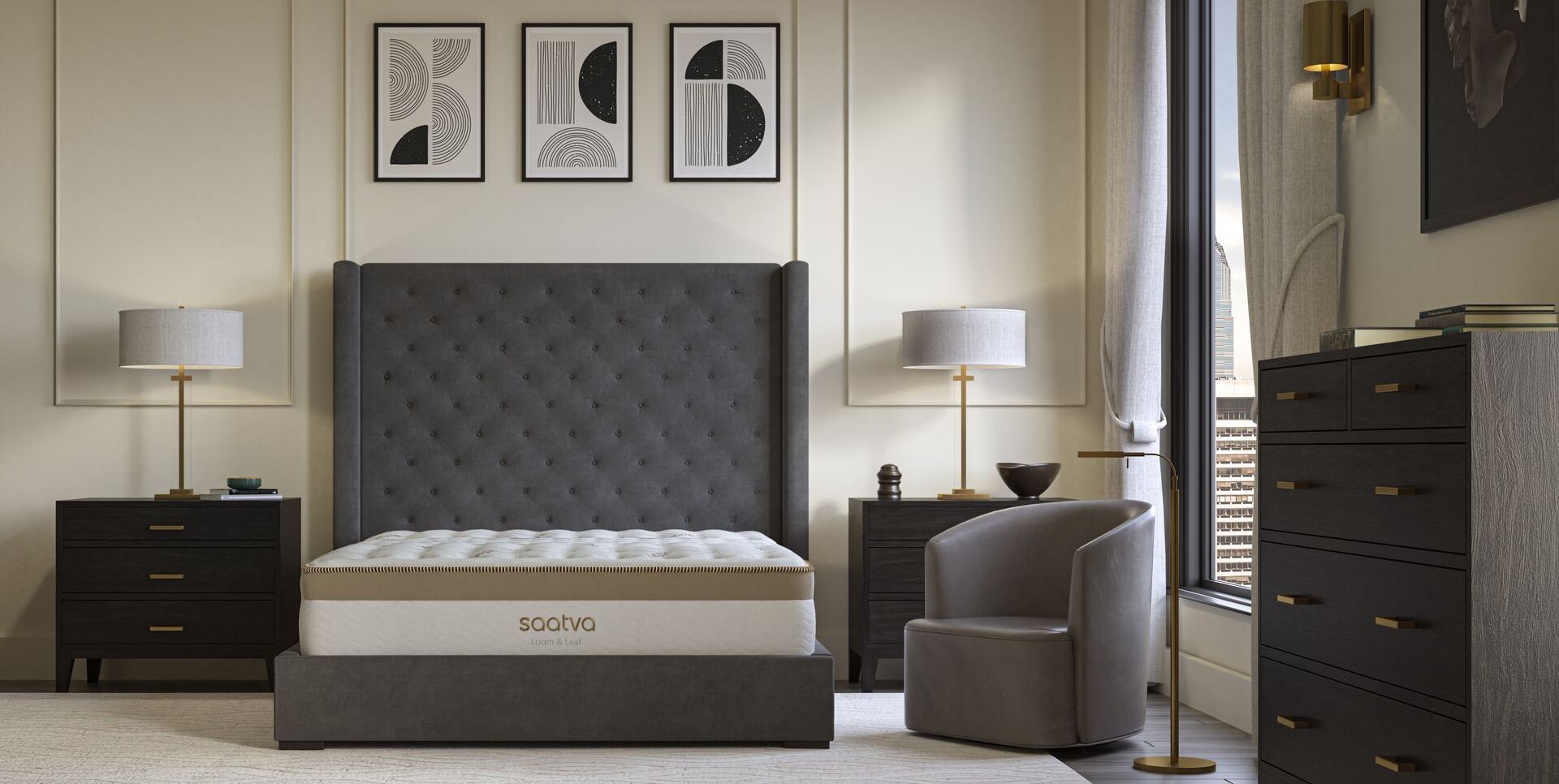 Premium memory foam, handcrafted in the U.S. with eco-friendly materials. Breathable organic cotton, cooling spinal gel, and layers of high-density support foam assure a cool, comfortable night's sleep.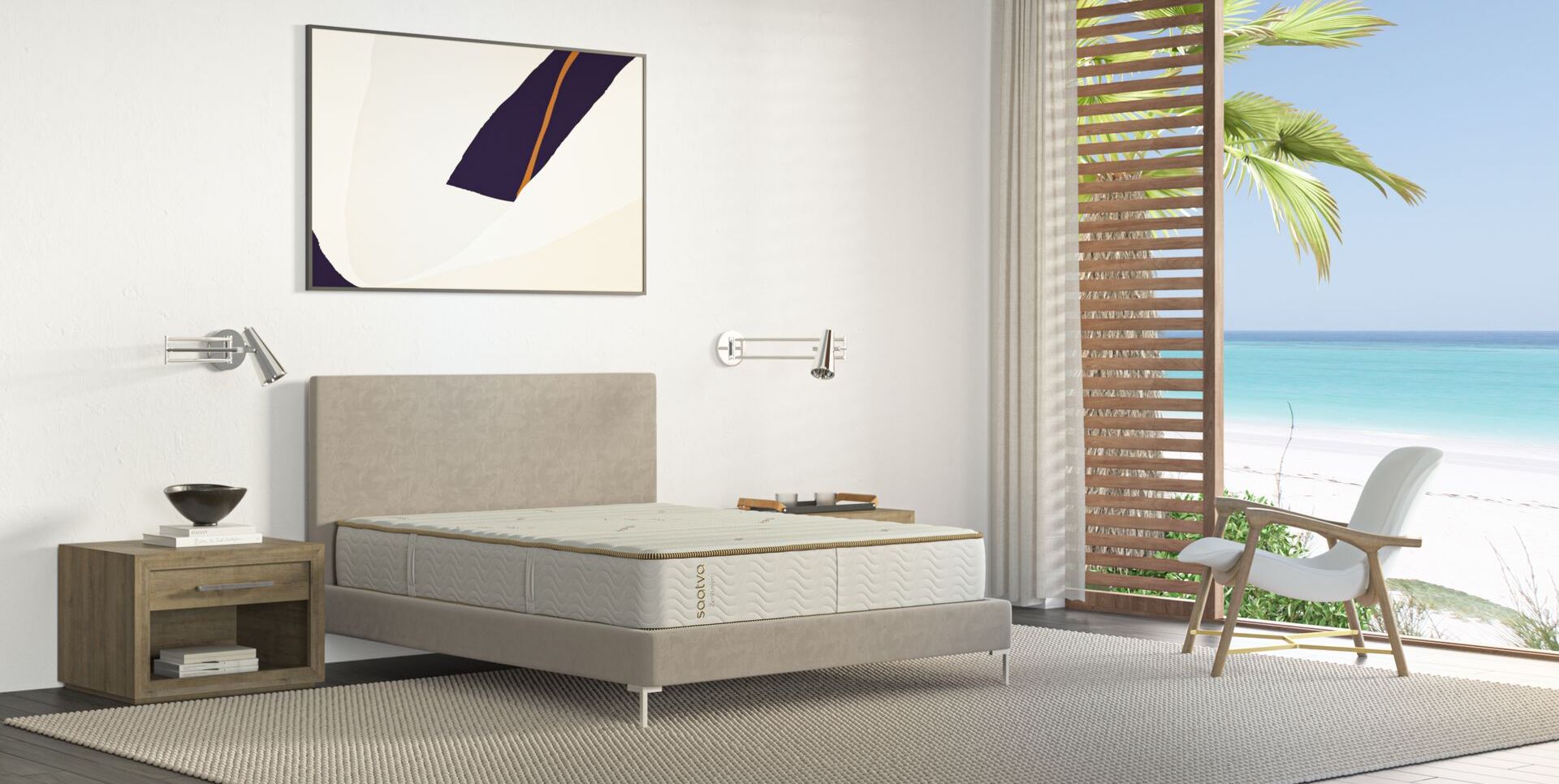 Natural latex responds to every curve for pressure-free support and responsive comfort. Natural latex is supple, resilient, and durable, for the ultimate in elevated sleep. (It's naturally hypoallergenic too.)
Lesson #5: Presidents' Day is a terrible day to associate with mattresses
If these cautionary tales haven't convinced you to ditch your Presidents' Day mattress associations, consider this: most Presidents Day mattress sales may not be offering a good deal. According to a report in Vox, "many mattress stores invent hugely inflated 'standard' retail prices and then offer 'discounts' that still price the mattress way above its actual cost." On top of this, different retail stores often offer "exclusive" versions of identical designs, which makes it hard to comparison shop.
So this Presidents' Day, don't feel pressured by one-day-only deals. Take the time to shop around and find the mattress that's right for you. Above all, look for clarity and transparency when you shop, so you know exactly what you're getting. It might not be the Lincoln Bed, but for the right price, you can find something that will ensure better sleep for years to come.
For more Presidents' Day-themed sleep tips, here are some fun presidential sleep facts that can improve your own snoozing habits.