When you start to feel your neck and shoulders tense up, you know that the pain isn't far behind. Most of us sit for hours on end, hunched over, staring at a computer screen, causing stress and tension to build up over the course of the day. Before you know it, you're left with tight muscles—and destined for an uncomfortable night's sleep.
Small wonder, then, that neck pain is one of the most common and painful musculoskeletal conditions. According to one recent study, "It is a problem in societies probably due to the widespread use of electronic gadgets such as computers, mobile phones, and tablets. It causes pain, functional disability, depression, and sleep disturbances."
In fact, those who deal with recurring neck and shoulder pain often report troubled sleep. In a 2013 study, 42% of patients with chronic low back pain and chronic neck pain were found to be sleep deprived. Another 2013 study noted that among those who have dealt with shoulder pain for three months or longer, an astounding 81% experienced poor sleep.
These aches and pains might be considered everyday inconveniences, but they can add up to prolonged low-quality sleep. Tom Tozer, chiropractor at Wisconsin's Imperium Chiropractic, is here to share his expertise on these areas of the body and offer tips on finally achieving pain-free sleep.
Common causes of neck and shoulder pain
In addition to the achiness many of us experience while seated for long periods at our desks, there are several other things that can lead to neck and shoulder pain.
When it comes to the neck, Tozer lists injuries like whiplash and sprains and strains, as well as chronic conditions like arthritis. He also cites forward head posture, which is when someone drives their chin forward instead of keeping their spine and head aligned. Meanwhile, a few standard causes of shoulder pain include rotator cuff issues, bursitis, and arthritis.
"Neck and shoulder pain can come from many different underlying conditions," says Tozer. "For a proper evaluation and diagnosis, it's necessary to look at all aspects of someone's life."
How to prevent neck and shoulder pain while you sleep
Neck and shoulder pain can make it hard to fall and stay asleep. It can also cause you to experience numbness in your arms and hands, says Tozer.
Here's how to prevent neck and shoulder pain—and wrestling with a pillow as you attempt to find a comfortable sleeping position—and improve the quality of your sleep.
Purchase the right pillow
Although Tozer says that finding the perfect pillow can be "challenging," he believes it's an effective way to relieve neck and shoulder pain. The right pillow for you "will depend on what position or positions you sleep in," he explains.
If you're a back sleeper: "I recommend an orthopedic or contour pillow," says Tozer. "These will offer the proper neck support."
If you're a side sleeper: "You need a thick enough pillow to fill in the space between your head and the bed, making sure you keep your neck in line with your body."
If you're a stomach sleeper: "I don't recommend stomach sleeping, but if you are, the best-case scenario is to use a thin pillow."
Improve your neck and shoulder pain with the right pillow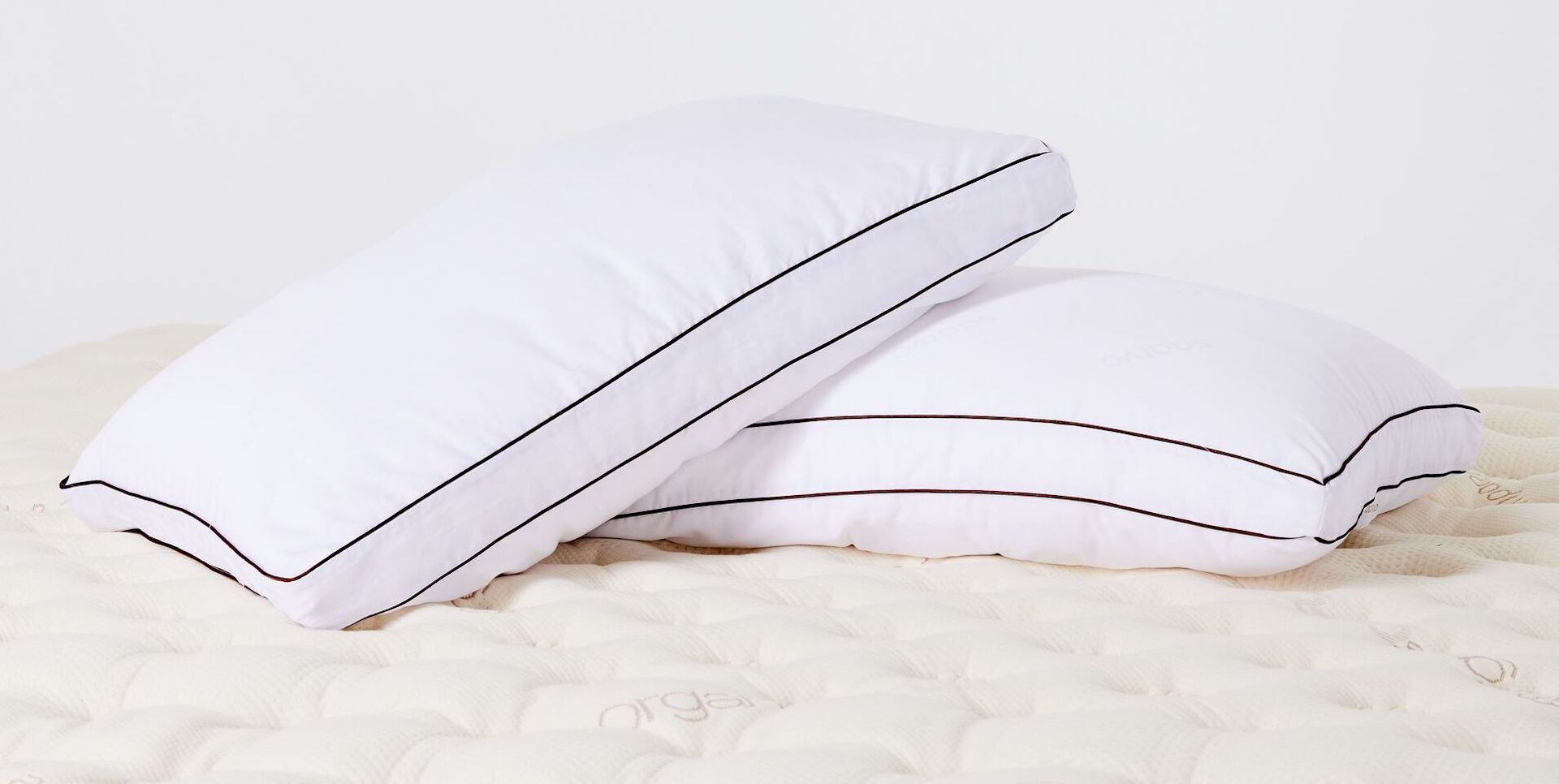 A core of shredded natural latex, wrapped in a breathable organic cotton cover. Plush and responsive for the perfect head and neck support.
Breathable shredded memory foam and latex core provides contouring support, while advanced graphite technology draws heat away.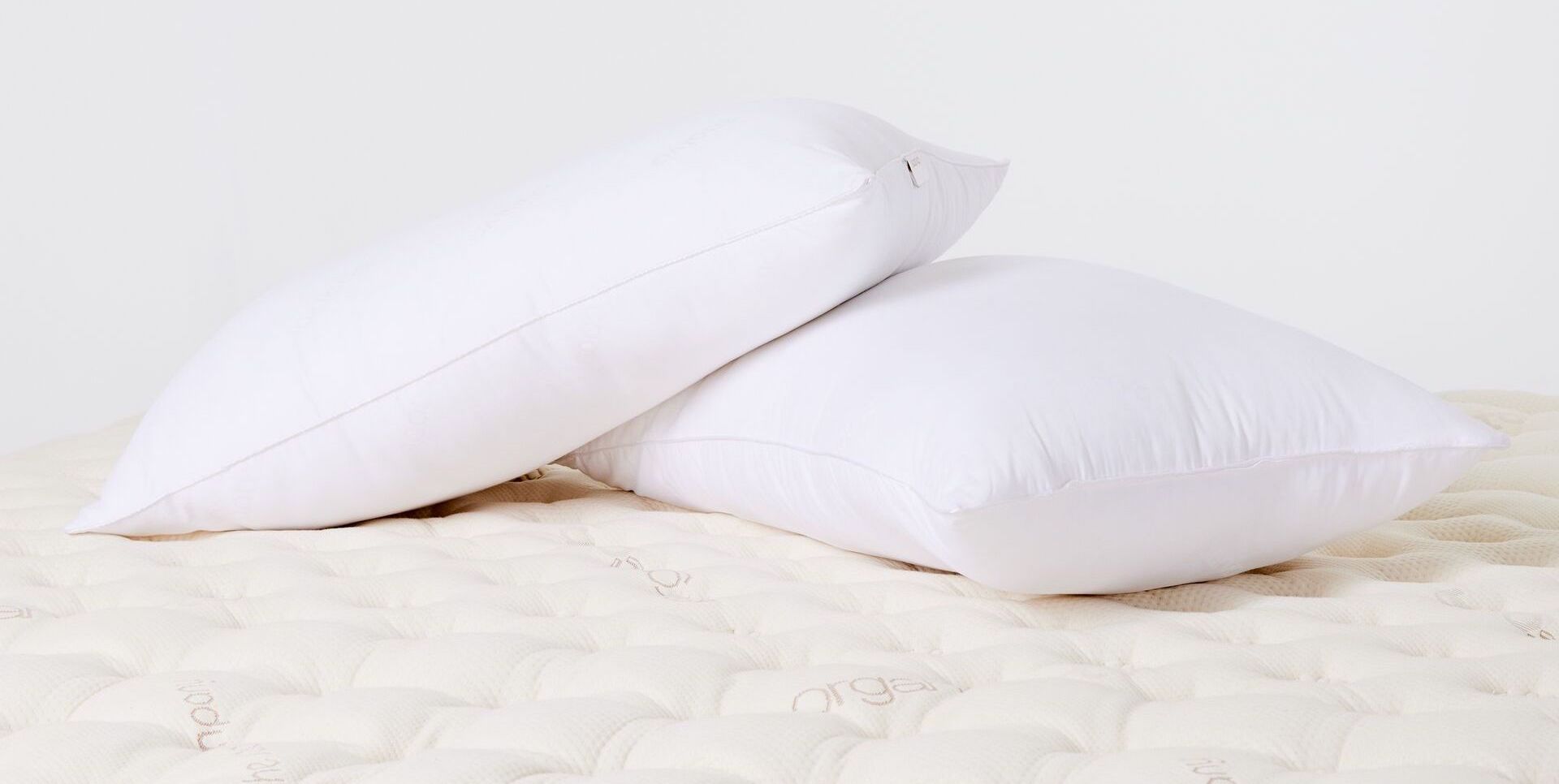 Made from two types of hypoallergenic down alternative fibers, wrapped in 100% organic cotton. Soft, plush, and breathable for cool, comfortable sleep.
Change up your sleeping position
To alleviate neck and shoulder pain, it might be a wise idea to switch up your sleep position. "I prefer back sleeping or side sleeping," says Tozer. "Alternating positions can help distribute stress to multiple joints."
Get stretching
Simple stretches before bedtime can ward off pain as well. "Stretching the pectoralis [chest] muscles can decrease arm numbness while sleeping," Tozer says. "Performing neck rolls, shoulder rolls, and pressing your head back into the pillow when on your back can decrease pain and stiffness and improve sleep."
Prepare for traveling
The stress of travel can certainly cause your muscles, including those in the neck and shoulder, to become tense. That's why Tozer says it's extremely beneficial to travel with your own pillow if at all possible.
If you're staying at a hotel, ask what style of beds they have before you depart. When you're on an airplane or in the car, Tozer explains, it's important to set the headrest in a proper position and bring along a comfortable neck pillow. (Here's how to find the right travel pillow for you.)
The bottom line on neck and shoulder pain: "A proper diagnosis is key to improve pain and proper patient management," says Tozer. After visiting a healthcare professional, give these tricks a try and you may experience vastly improved sleep in no time.
Have a sore back too? Here's our best advice for getting a good night's sleep with back pain.