A statue of Nike, the Greek goddess of victory, sits in the center of San Francisco's famed Union Square. Across the street is a Nike store. This is a fitting coincidence for the city's biggest and busiest shopping district.
The Union Square neighborhood is a hub for retail therapy, hotels, and theater. It's also the location of Saatva's newest Viewing Room.
"Union Square is truly the center of downtown San Francisco, says Akeem Pina, Viewing Room manager of Saatva San Francisco. Currently, Union Square is going through a renaissance period. There are many store closures, but with that, new companies are coming in and making their presence known.
So shop the latest tech coming out of Silicon Valley, pick out your new Saatva mattress, and enjoy Union Square's varied dining scene. (And don't miss the opportunity to ride in a cable car while you're there!)
Where to shop
Saatva Viewing Room
Featuring cutting-edge tech from Samsung, the latest Saatva Viewing Room is changing the mattress game in tech-booming San Francisco.
Saatva is the only mattress company in the Union Square area, and we sit adjacent to many high-end retailers, says Pina. Our customers are excited to see us in San Francisco and travel from all parts of the Bay to come visit us in Union Square. They appreciate our guide and educate demeanor and unaggressive approach to sales. They love the way the store looks and how comfortable they are when trying mattresses in our Viewing Room."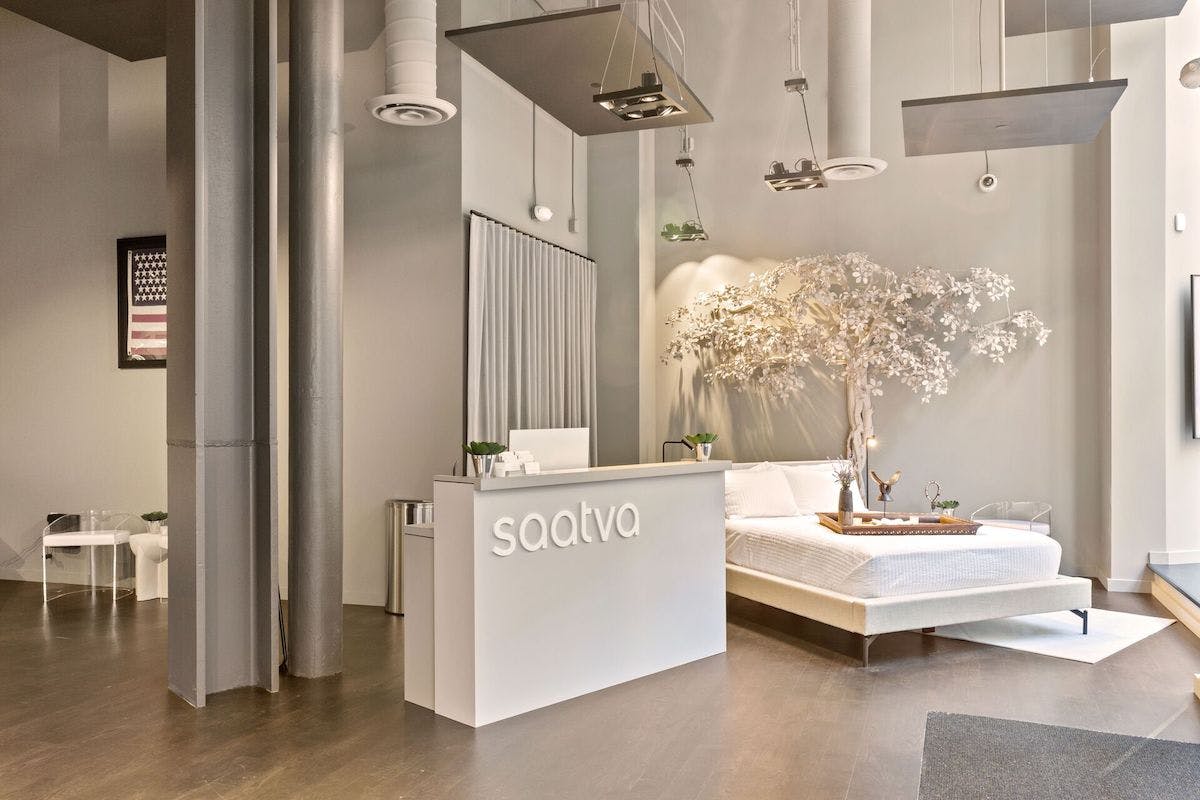 Saatva San Francisco: 128 Post St
Gump's
This legendary San Francisco store has been the place for high-end homewares in the Bay Area since 1861. With an emphasis on Asian design, there's no shortage of jade jewelry or elaborate china to browse. There's also an array of stylish lamps, creative vases, and crystal candle holders.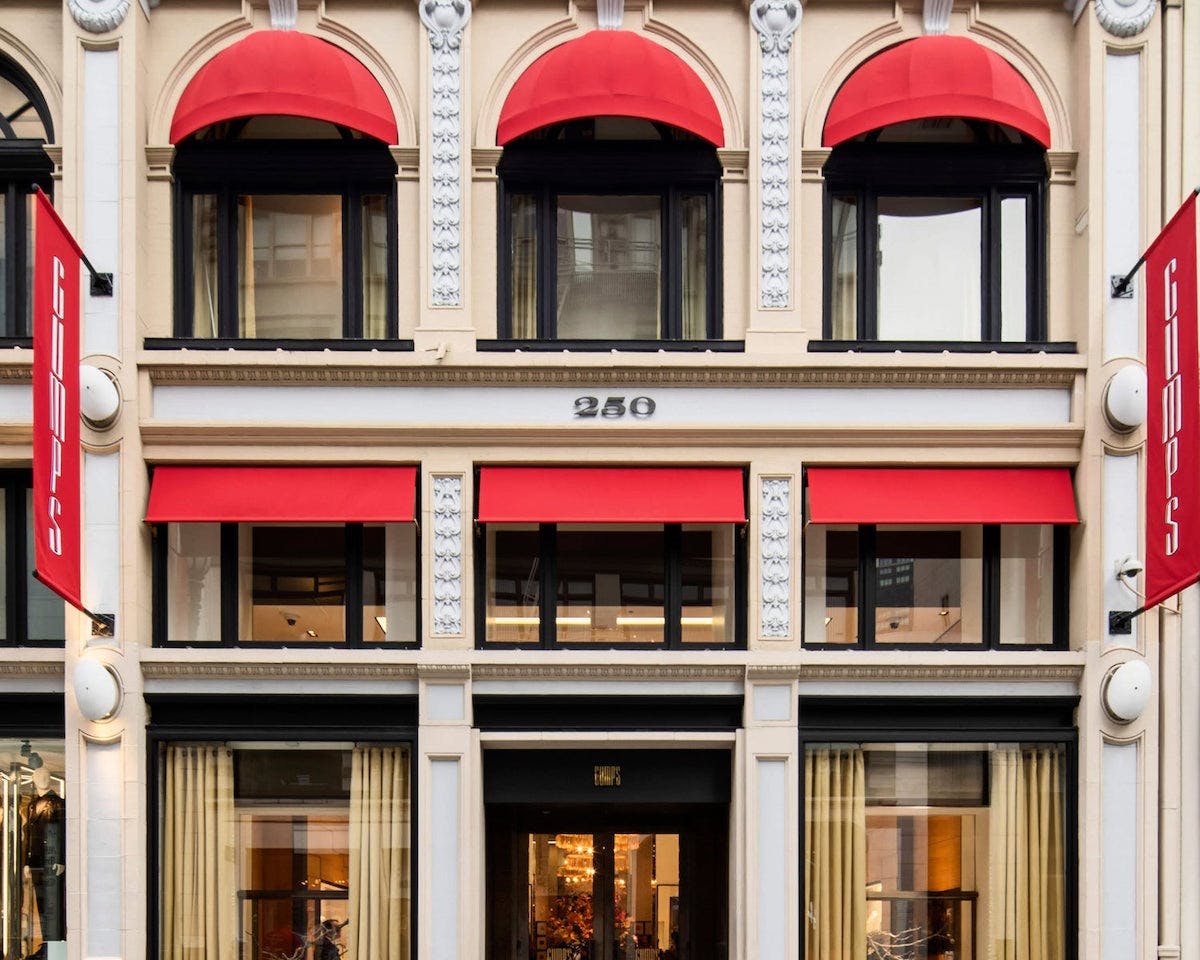 Gump's: 250 Post St
Britex Fabrics
This family-run fabric store is exactly the kind of quirk you expect in San Francisco. Its two levels are filled with stunning prints, silks, and wools lining the walls. So come here and select fabrics from around the world for a new chair, cushion, or dress.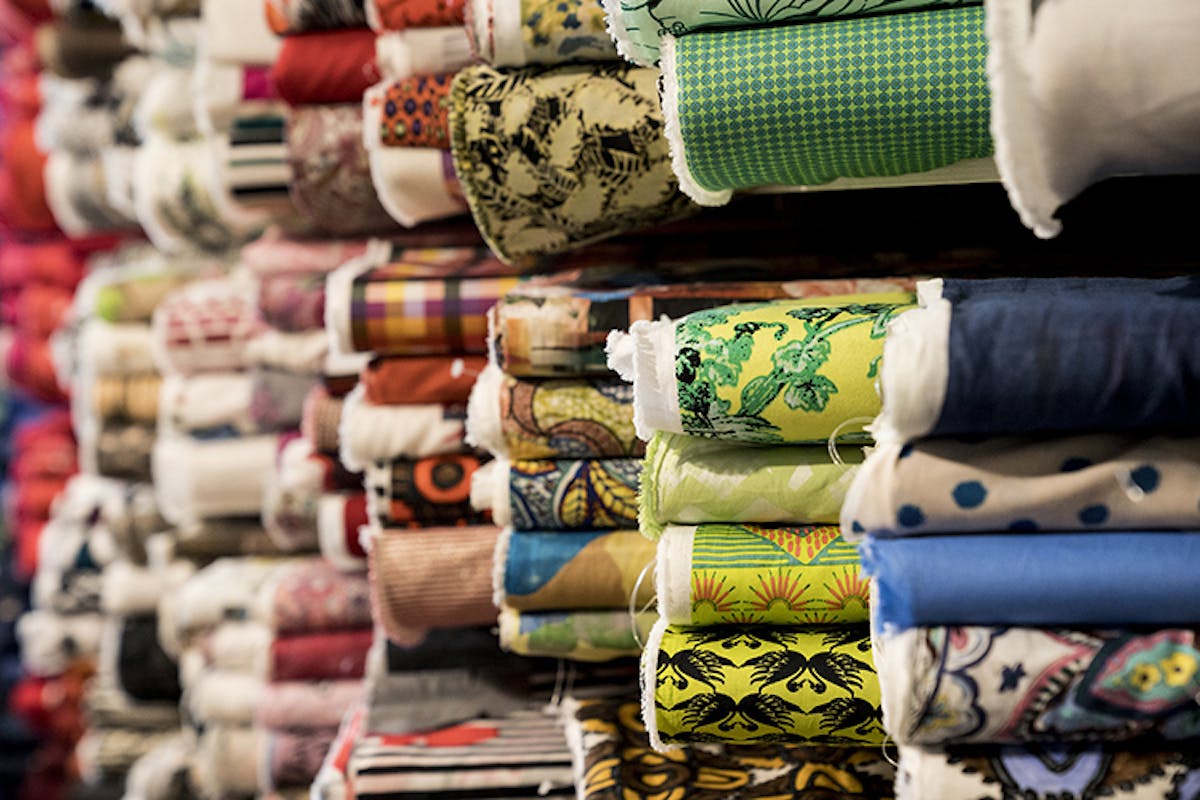 Britex Fabrics: 117 Post St
Dyson Demo Store
Like something out of a science-fiction movie, Dyson's San Francisco outpost models their latest technology-like works of art. From blow-dryers to air purifiers and, of course, vacuums galore, they've got something for every kind of sophisticated shopper.

Dyson Demo Store: 285 Geary St
The Crocker Galleria
This glass-domed galleria is a one-stop shop for all your household needs. Try on clothes at TopShelf Boutique, necklaces at Luxe Pieces, and splurge on beautiful bouquets at Abigail's Flowers. Once you've worked up an appetite, there are a dozen different places for an afternoon pick-me-up.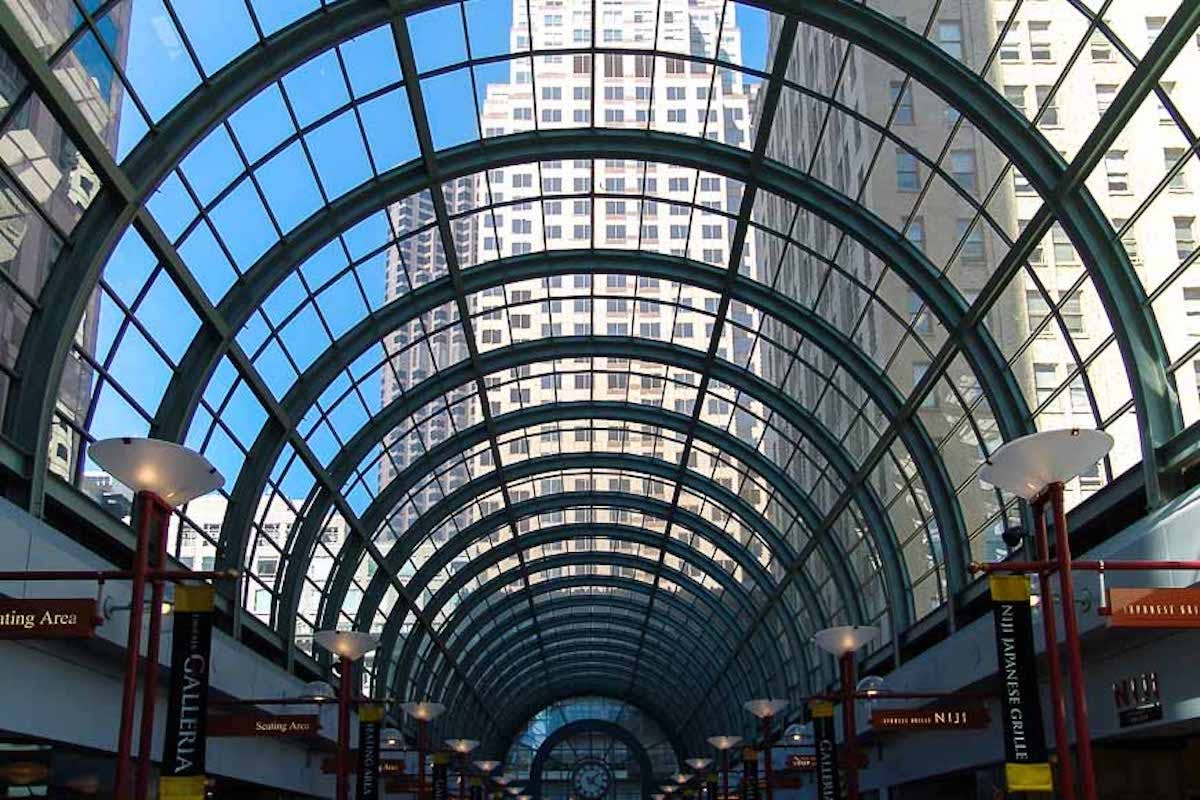 The Crocker Galleria: 50 Post St
Where to eat and drink
Union Square Coffee
The perfect place for a bite and a brew, they serve a seasonal menu of healthy salads, sandwiches, and quiches. There's also a variety of beautiful pastries, muffins, and croissants. Stop here in the morning for a coffee or in the afternoon for a cocktail.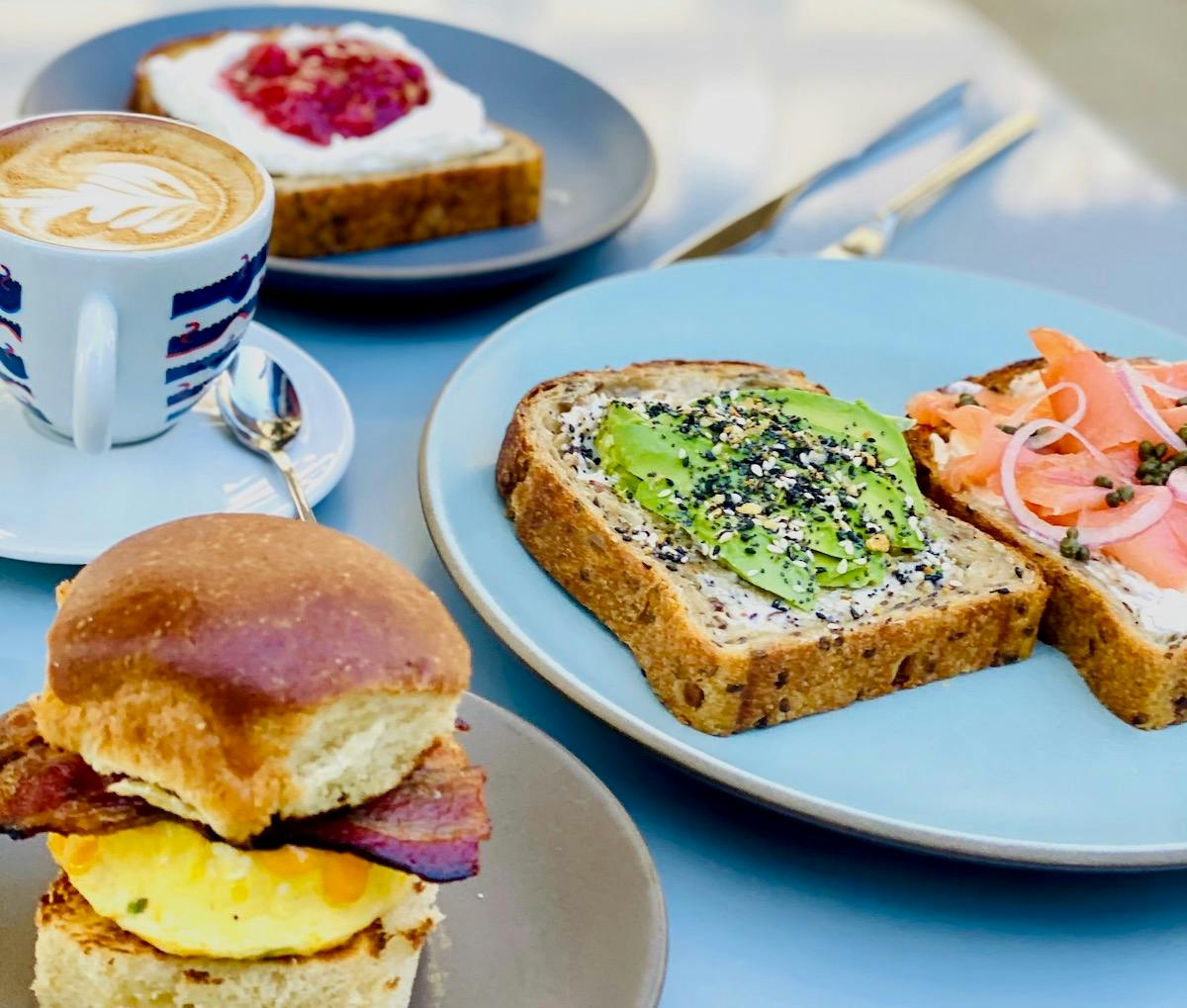 Union Square Coffee: 350 Powell St
John's Grill
One of the city's oldest steakhouses, this beloved restaurant is a blast from the past with daily live jazz. They've been serving jumbo prawn cocktail and prime cuts since 1908, but their signature Sam Spade's Lamb Chops is the way to go.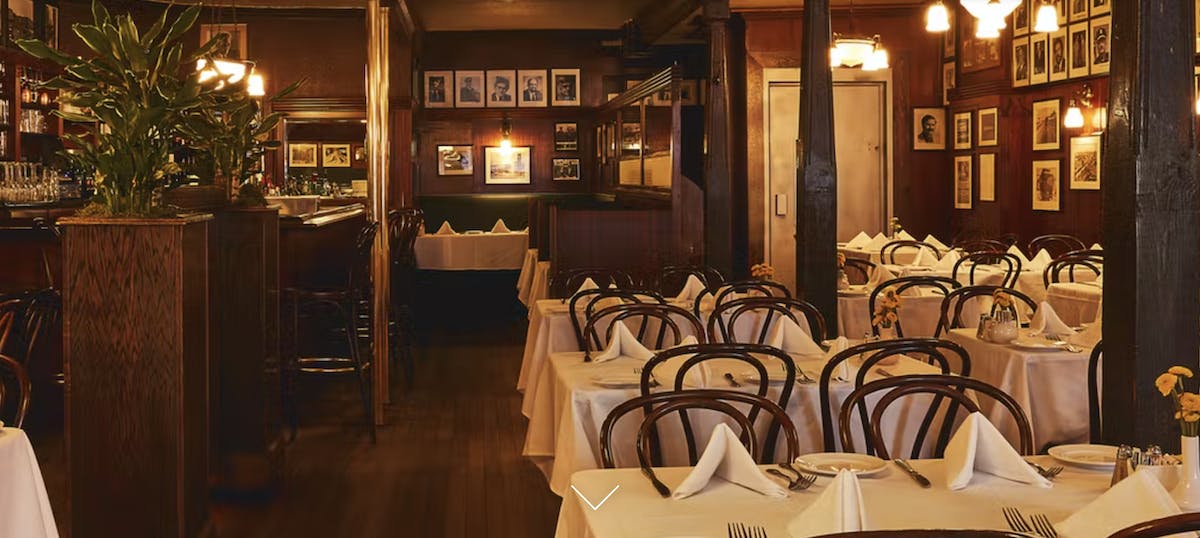 John's Grill: 63 Ellis St
Local Edition
Hidden inside the famed Hearst Building, this cocktail bar's walls tell a story—literally. The walls are lined with newspaper clippings from San Francisco's past. This speakeasy spot serves classic cocktails like The Gibson.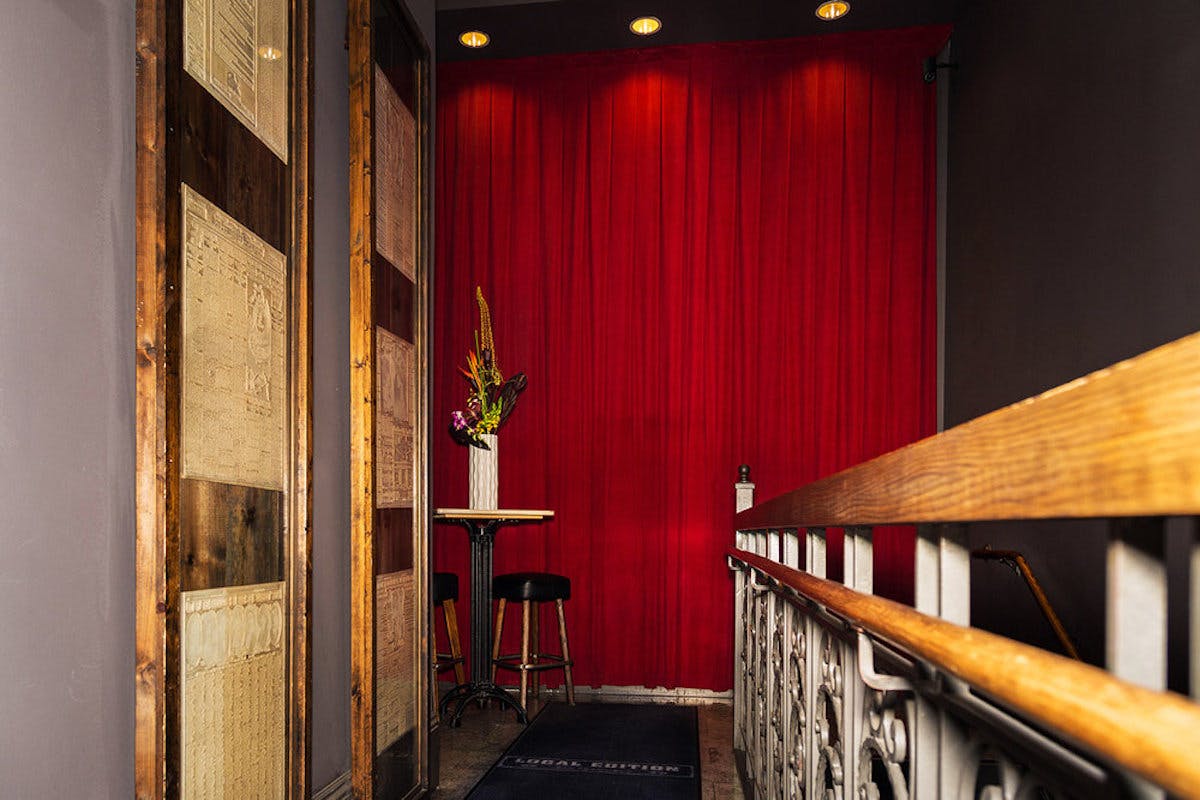 Local Edition: 691 Market St
Town Hall
Charming guests with their Southern hospitality and fried chicken since 2003, it's a must in Union Square. Treat yourself to a Double-Double Burger followed by the Decadent Chocolate Cake—just be sure to wear your stretchy pants.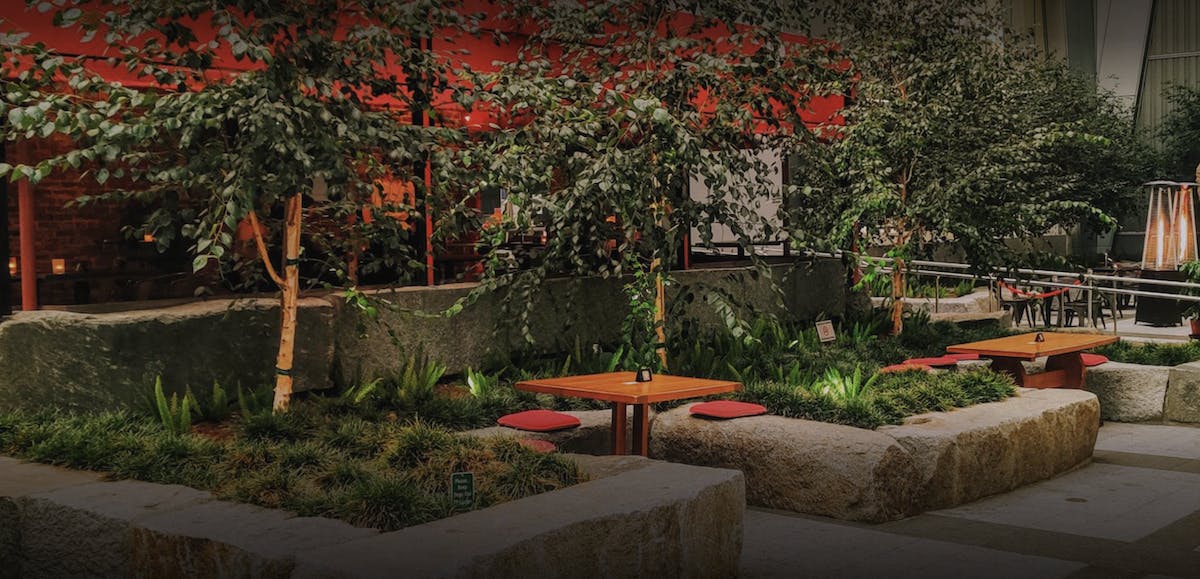 Town Hall: 342 Howard St
Sears Fine Foods
A San Francisco institution since 1938, Sears Fine Foods has been making California's best pancakes for generations. Known for their 18 Swedish pancakes (a secret family recipe), they're still served with jam and butter.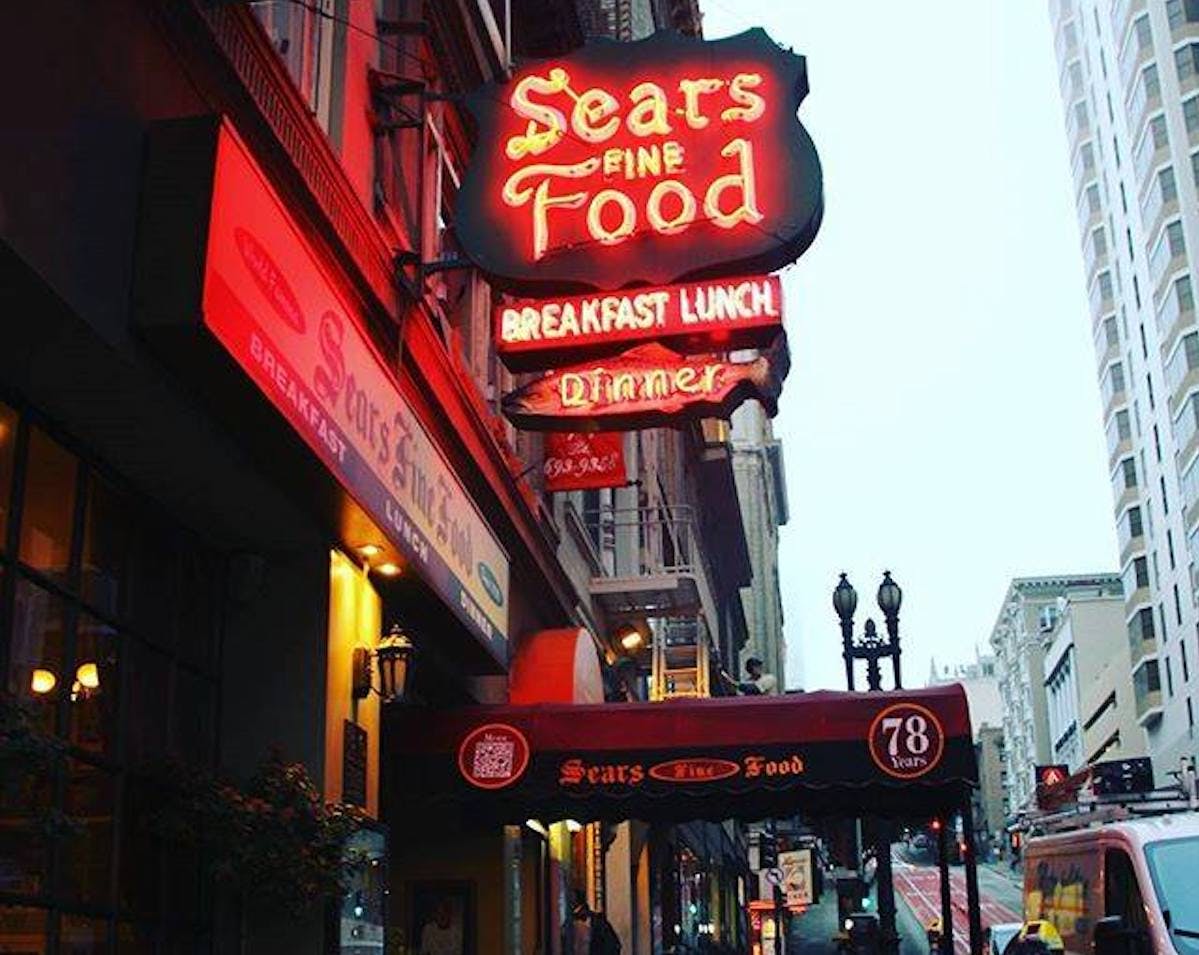 Sears Fine Foods: 439 Powell St
FAQs
Why is Union Square famous?
Union Square is one of the most notable outdoor spaces in California. What used to be a location for pro-union rallies during the Civil War is now a neighborhood in the heart of downtown San Francisco that's a hub for retail therapy, hotels, restaurants, and theater.
How long is the cable car ride from Union Square to Fisherman's Wharf?
The cable car ride from Union Square to Fisherman's Wharf is about 17 to 20 minutes long. At the Powell and Market cable car turnaround (which is located near Union Square), you can hop on the Powell/Hyde or Powell/Mason cable cars between the hours of 7 a.m. and 11 p.m. daily to get to Fisherman's Wharf.
Check out our additional travel guides for advice on how to spend the day near our other Viewing Rooms: