Americans get rid of about 20 million mattresses and box springs every year, and most of them end up in landfills or incinerators. To put that into perspective, that's about 55,000 mattresses per day.
Instead of contributing to this problem (and having to pay a removal service or rent a truck), there are many ways you can give your old mattress new life. You can find a new home for it, recycle it, or get crafty with the materials left over from your used mattress.
What to consider before throwing away your mattress
Before sending your mattress to the landfill, take stock of your options and ask yourself the following questions:
Is your mattress in good condition?
Take a look at your mattress. Is it free from rips, tears, lumps, and sagging? If yes, then your mattress still has some life in it. While still in good shape, your old mattress can be resold, given away to friends or family, or even donated to a local charity or homeless shelter.
Can you reuse it?
Mattresses are about 75% recyclable, which means they're also full of materials for upcycling. Before you call a pick-up service to take your mattress to a recycling facility, think about how you can repurpose parts of your mattress around your house.
Stuff your pet's bed with foam from your old memory foam mattress
Make some DIY plant holders out of steel springs
Use mattress stuffing and fabric for your other furniture
Repurpose memory foam for soundproofing
How to dispose of your used mattress
Skip a trip to the dump and take the creative route instead. Here are five ways you can repurpose your old mattress and do the planet a small but significant favor.

1. Give it away
If you're in the market for a new mattress but your old one still has a few good years on it, consider passing it on to someone you know. Think about it: Do you have a relative moving into their first apartment or dorm room, a friend on a tight budget (and sleeping on a futon), or a neighbor relocating to a home with more bedrooms?
If you don't know anyone personally who needs a bed, there are plenty of ways to give away your old mattress online:
2. Try selling it
If you can't give it away, or you'd like to recoup some of the original cost, you can try posting your old mattress on Craigslist, Facebook Marketplace, or some other digital self-retailer.
Note that to make a good sale online, you should get your mattress professionally cleaned, which can cost anywhere from $50 to $150 depending on the size of the mattress. In your listing, be sure to mention the size, brand, and how you'd like to handle pickup/drop-off.
Where to sell your old mattress:
3. Donate it
Another option is to contact a nonprofit like Furniture Bank or the Salvation Army, both of which often take gently used mattresses, to help people furnish their homes on a budget. Some stores will even provide mattress pickup services.
While some charities and thrift stores may not take mattress donations due to concerns over bedbugs, Donation Town can help you find one in your area that will accept your old mattress and even pick up your old mattress for you.
If you're considering donating your mattress, just make sure your mattress is still good to sleep on—if it's ripped or sagging, whoever takes it will ultimately have to toss it out.
Where to donate your old mattress:
4. Recycle it
Considering that the mattresses tossed out each year create enough waste to circle the globe end-to-end, it's no wonder that finding innovative ways to recycle them is a $1-million-dollar priority for the Mattress Recycling Council (MRC).
Doing your part might be easier than you think: Some mattress manufacturers (Saatva included!) will recycle your old mattress according to your state's laws if you purchase a new mattress from them.
How to recycle your old mattress:
5. Build a compost bin
This might be the most involved way to breathe life into your old mattress, but it's also a highly eco-friendly option. What to do: Use the wood slats of the mattress foundation (if you're planning to get rid of your old one) to create the container for a compost bin. Then cover it with the foam padding or stuffing from your old mattress, which will help warm up the contents and support the composting process. To start your pile, follow this handy guide from the DIY Network.
Throwing away your old mattress
If trashing your mattress is your only choice, then be sure to brush up on the law.
Laws surrounding mattress disposal vary from location to location, so be sure to look up laws in your municipality. Cities like Boston, Chicago, and Philadelphia, for example, allow residents to dispose of their old mattresses and box springs curbside with their regular trash as long as they're covered in plastic mattress bags.
Other cities like Dallas and Miami offer bulk trash disposal services once a month or by special request, usually for a small fee.
You have a couple of options for bulk trash pickup:
FAQs
Can I take my mattress to my local recycling center?
There's a chance your local recycling center will accept your old mattress, and they might even offer pick-up for you. If your local recycling center doesn't accept old mattresses, then you can check out Earth 911 and Bye Bye Mattress Directory to find a mattress recycling program near you.
Can I donate my used mattress?
You can definitely donate your used mattress if it's still good to sleep on (meaning no rips or sagging). Contact a nonprofit like Furniture Bank or the Salvation Army and ask if they accept mattresses. Donation Town may also be able to help you find charities in your area that will accept your old mattress and even pick it up for you.
How can I get rid of my mattress for free?
You can get rid of your mattress for free by giving it away to someone you know or someone you find online, selling it, donating it, recycling it, or building a compost bin with the materials.
Is it time for a new mattress? Check out what Saatva offers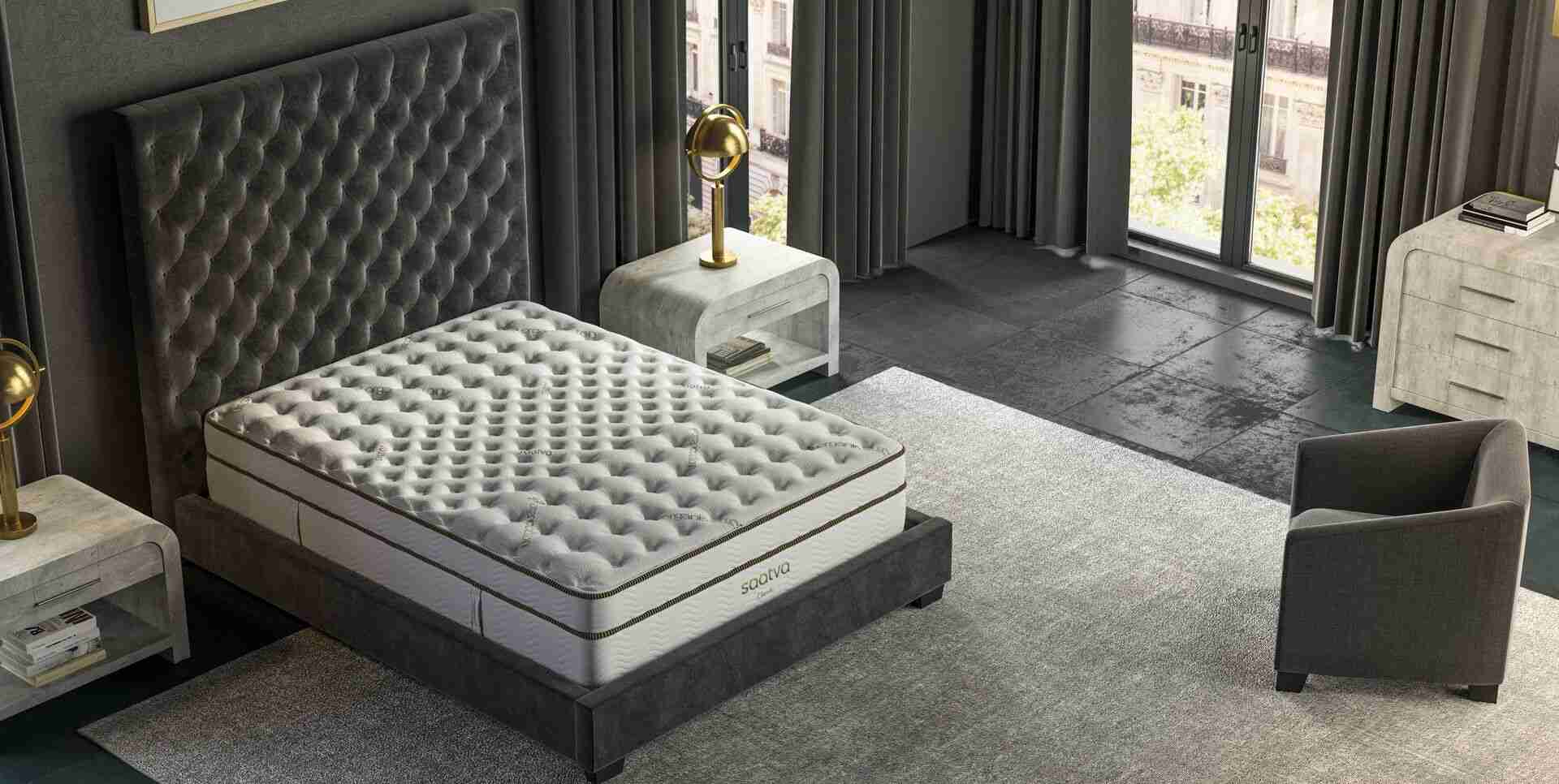 Our flagship luxury mattress is expertly engineered with coil-on-coil construction for durability, a layer of memory foam for enhanced back support, and a cushiony Euro pillow top for extra comfort.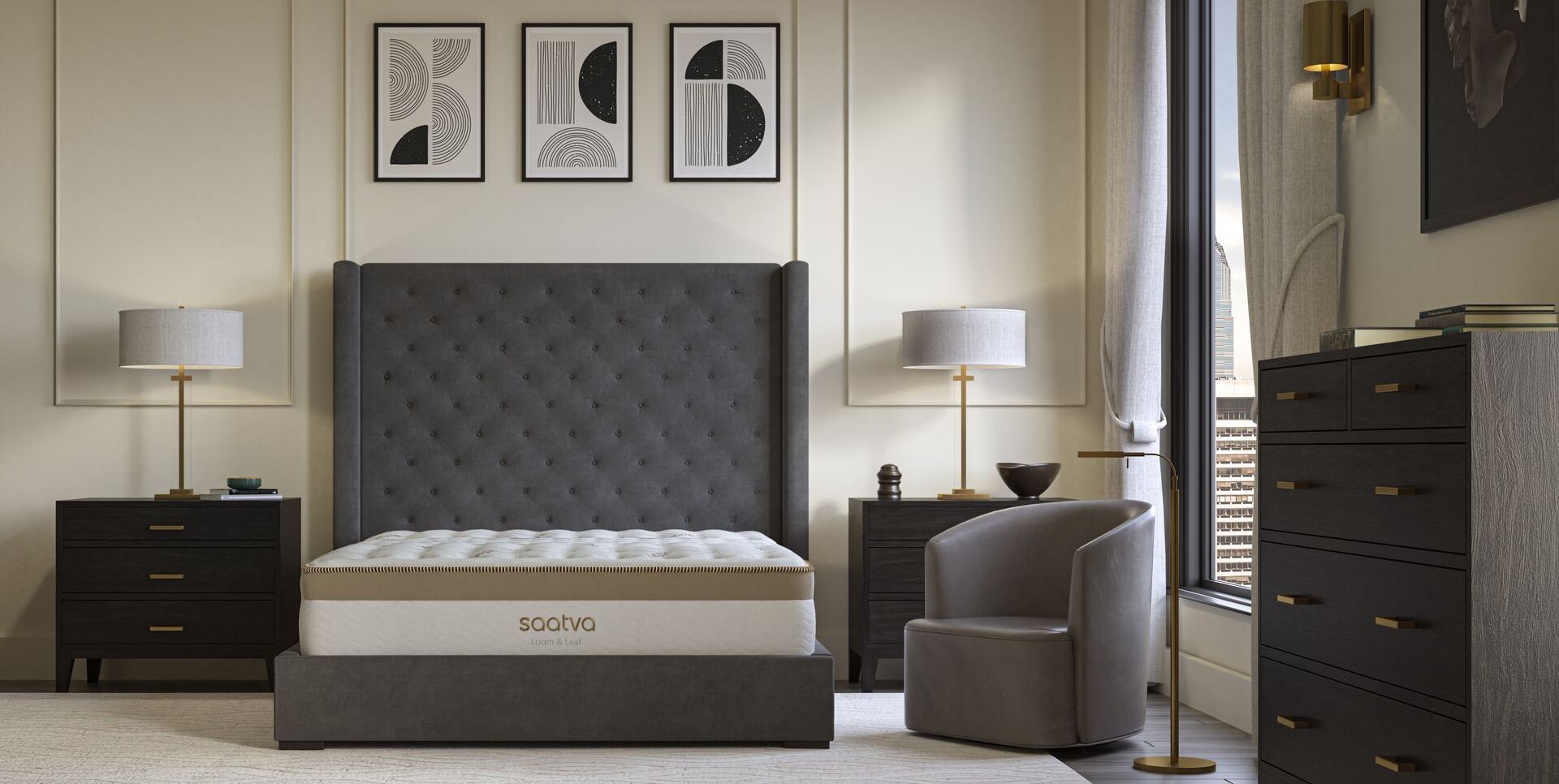 Premium memory foam, handcrafted in the U.S. with eco-friendly materials. Breathable organic cotton, cooling spinal gel, and layers of high-density support foam assure a cool, comfortable night's sleep.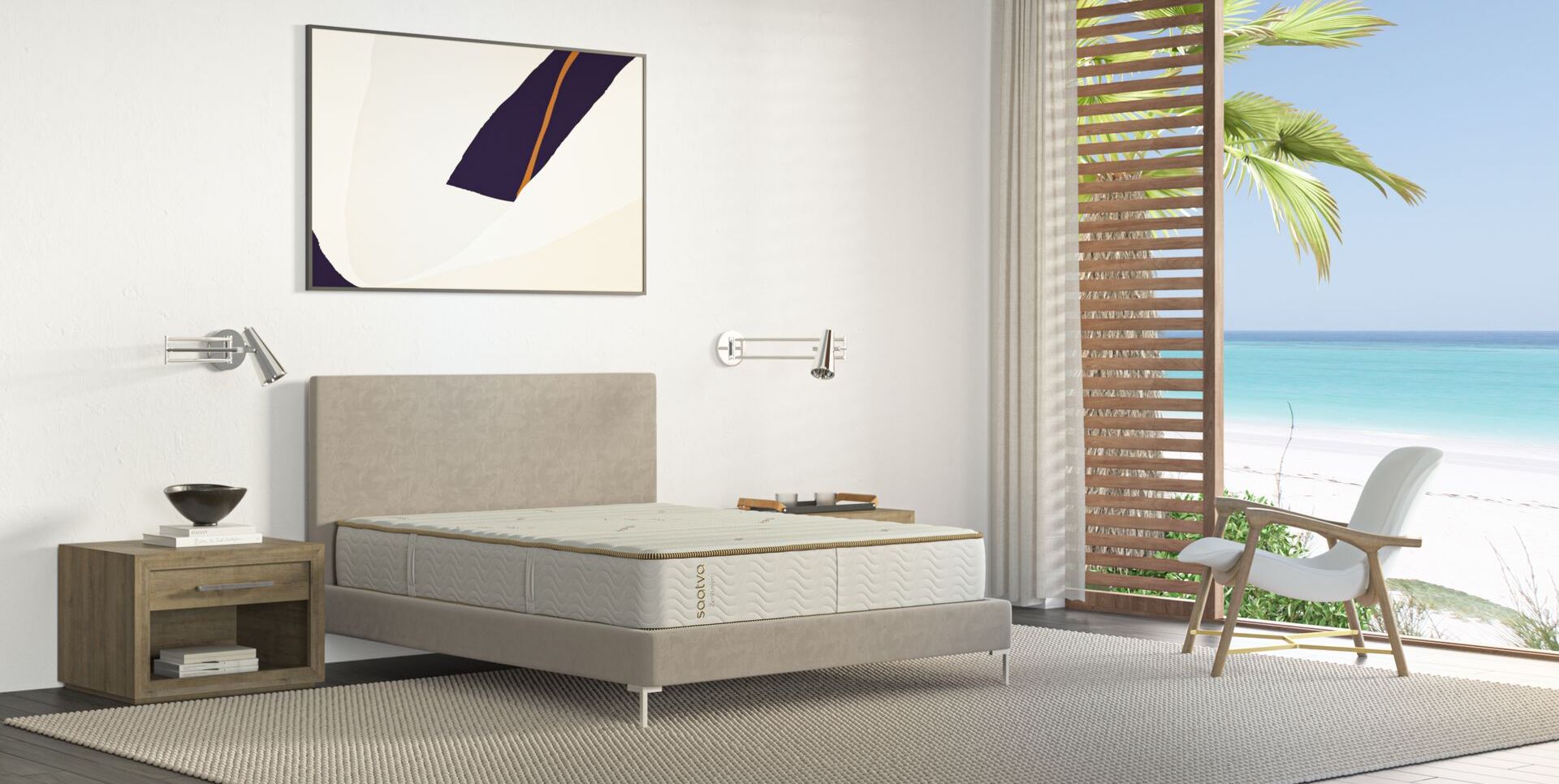 Natural latex responds to every curve for pressure-free support and responsive comfort. Natural latex is supple, resilient, and durable, for the ultimate in elevated sleep. (It's naturally hypoallergenic too.)
Buying a new mattress?
If you're getting rid of your old mattress, then chances are you may be looking to buy a new one. Getting a high-quality mattress ensures you won't be wasting time or materials on something you'll only have for a couple of years.
Saatva mattresses are handcrafted with premium, long-lasting materials, including organic cotton, recycled carbon steel coils, high-density, eco-friendly memory foam, and natural latex. We offer a 365-night home trial so you can see if our mattresses are right for you.