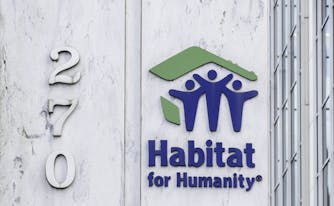 8 Ways to Donate Your Old Mattress
Perhaps you've moved into a bigger bedroom and want a larger mattress to match—or maybe your body type has changed or you've simply realized you'd prefer sleeping on a different type of mattress.
Whatever the reason for upgrading to a new mattress, you're probably wondering what to do with your old one. According to the Cascade Alliance, each year, about 20 million mattresses are dumped in U.S. landfills—that's about 55,000 mattresses per day!—which is not so great for the environment.
One way to avoid adding on to that number? Donating your mattress. Here's what you need to know about the mattress donation process.
Donating a mattress
You can donate a mattress, so long as it's in good condition. So make sure your bed is free of bed bugs, stains, odors, and significant rips and tears because most charitable organizations won't accept a damaged mattress. If you've also decided to get rid of your old foundation, then you should also make sure that's in good condition, with the fabric cover securely attached.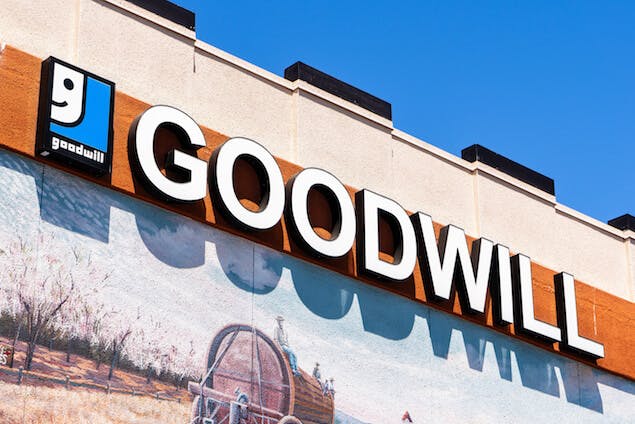 Some Goodwill locations accept mattress donations.
Where to donate your mattress
Determined your old bed is ready for donation? Your next step is figuring out where to donate the mattress. Here are eight popular options to consider.
Furniture Bank
Charities are a great way to donate your mattress while helping someone in the market for a gently used bed.
Furniture Bank is a network of charitable and non-profit organizations that helps vulnerable individuals and families find gently used furniture, mattresses included, at little or no cost.
Visit Furniture Bank and search for an affiliated organization near you to donate your bed. Depending on your location, you can request a pick up of your old mattress.
Habit for Humanity
Habit for Humanity is best known for building homes for low-income families, but they also operate donation centers called ReStores.
ReStore accepts new and gently used future, including mattresses. Visit the Habitat for Humanity site and use their search tool to find and contact a ReStore center in your area.
Many Habitat ReStore locations offer free pickup, or you can drop off your mattress. Always call and confirm donation hours, which can differ from ReStore hours.
Goodwill
Founded in 1902, Goodwill is an internationally recognized charitable organization that sells used items.
Keep in mind that not all Goodwill locations accept donated mattresses and bedding—Goodwill locations in New York and New Jersey, for example, don't accept mattress donations.
Before you haul that mattress to your local Goodwill, give them a quick call to confirm.
Donation Town
Donation Town is a helpful resource that provides a national web-based directory of charities that offer mattress donation options. Use the handy search tool to find a charity near you. They may even be able to pick it up and haul it away for you.
Craigslist or Facebook
If you're unable to donate your mattress to an organization, try giving it away on Facebook Marketplace or Craigslist. It's free to list items on both sites, and the process is pretty straightforward.
Facebook Marketplace
Go to the Facebook Marketplace.
Click on the "Sell Something" button.
Click on the "Item for Sale" button. You can list your mattress as a free item.
Enter all relevant details about your mattress, and don't forget to upload a pic.
Select the groups you'd like your ad to appear in for maximum exposure.
Sit back and wait for interested users to contact you.
Craigslist
Open the Craigslist site, select your state, then your city.
Select "Create a Posting" (located under the Craigslist logo on the upper left of your screen).
Select "For Sale by Owner." You can list your mattress as a free item if you'd like.
Select "Furniture-by owner."
Complete the form.
Upload a pic of your mattress.
Double-check your listing for errors before submitting the ad.
LetGo or OfferUp
LetGo and OfferUp are two more platforms where you can list your used mattress. Both platforms are free to join and are for people interested in buying and selling used stuff online.
Before you use any of these sites, exercise caution, and follow these tips to ensure a smooth and safe transaction:
Be extra careful with sharing personal information.
Use the provided chat feature to communicate with users.
Carefully read user profiles, and pay close attention to other user ratings before choosing to do business with any member of the platform.
Ready for a New Mattress? Here's What Saatva Offers
Saatva Classic
Our flagship luxury mattress is expertly engineered with coil-on-coil construction for durability, a layer of memory foam for enhanced back support, and a cushiony Euro pillow top for extra comfort.
Shop
Tips for recycling your mattress
What if your mattress is unsuitable for donation? No worries. Recycling is an excellent alternative option. Numerous programs are available to help with recycling your mattress. Here are three recycling options to consider.
Bye, Bye Mattress
Created by the International Sleep Products Association, this organization will help you dispose of your mattress in an eco-friendly way. They do charge a recycling fee, which is used to support recycling programs.
Bye, Bye Mattress operates primarily in Connecticut, California, and Rhode Island—but they also have a few locations in some other states. Use the links on the site to get more detailed information on how their recycling program works in your state.
City recycling programs
Many U.S. cities offer mattress recycling programs. A quick web search can provide you with a list of city and state recycling programs.
The City of San Diego, Calif., for instance, has a recycling program that accepts used mattresses. Their goal is to reduce the number of illegally dumped mattresses and encourage mattress recycling instead.
Earth 911
Earth 911 has a massive web-based database with over 100,000 recycling facilities that accept old mattresses. Use this link to search for locations near you. If you're lucky, the facility closest to you may pick up and haul away your old mattress.
The bottom line: No matter how you choose to get rid of your mattress, know that you can do so in a way that's not only eco-friendly but also benefits someone else.
Have bedding you're ready to part with? Read our guides to repurposing old sheets and old pillows.