Trying to choose between the many different types of mattresses on the market can make your head spin, especially if it's been a while since you've gone mattress shopping.
Let's say, for example, that you're debating the pros and cons of a memory foam mattress vs. an adjustable air bed. Air beds are the "it girl" of the mattress world these days, with internal air chambers that can be adjusted to create a bespoke sleeping experience. But memory foam also gets raves from devotees for its body-hugging coziness.
Adjustable air beds vs. memory foam mattresses
How to decide? Here's a rundown of the essential differences between memory foam mattresses and adjustable air beds.
How they're made
Most memory foam mattresses are made from a polyurethane-based foam, also called viscoelastic foam. For those who prefer a greener option, there is also plant-based memory foam, which is manufactured using derivatives of botanical ingredients, such as soybean and corn oil, instead of some of the petrochemicals. Typically, memory foam mattresses are made from layers of foams of different thickness and density. (See our Definitive Guide to Memory Foam Mattresses for a closer look at how these are made.)
At their core, air beds have internal air chambers that can be adjusted by adding or removing air with an electric pump, allowing them to offer sleepers customized firmness and support. The number of chambers varies from two to 10 or more in select models, with anywhere from 20 to 100 possible settings. Users inflate and deflate selected areas with a remote control device or an app; typically the higher the setting, the firmer the feel. Many air beds feature dual firmness settings that allow couples to customize each side of the bed to match their individual preferences.
How they feel
In a nutshell, you choose memory foam if you want to "sink" and an air bed if you want to "float," says Terry Cralle, RN, a certified clinical sleep educator, Saatva sleep consultant, and co-author of Sleeping Your Way to the Top: How to Get the Sleep You Need to Succeed.
Memory foam softens in response to heat and pressure, which gives it its characteristic body-hugging feel. If you prefer a softer sleep surface, these mattresses are a great choice, especially if you are average weight or lighter than average; people over 230 pounds may feel like they are sinking too far into the surface.
Air beds are all about adjustability. If you've got back pain, for example, you can inflate or deflate the mattress until you find just the right comfort level. When your back pain improves, you can easily change the settings again.
"For a younger person without aches and pains, the soft, comfortable surface of a memory foam mattress may be all they want, and the adjustability factor of an air bed would not be an important feature," says Cralle. "For an older person, who is more likely to have aches and pains, an adjustable air bed might be ideal."
Another way the air bed excels is for couples. If the mattress has two air chambers, partners can each fine-tune the bed according to their individual needs. Memory foam may be more suitable for singles or bed partners with similar comfort preferences, while air beds are better for those who like different firmnesses, or whose weight differs dramatically.
Motion transfer and noise
Both memory foam and adjustable air beds are good at minimizing motion transfer. Because memory foam contains no moving parts and conforms to a sleeper's body, there's no bounce or disturbance when one person shifts around in bed. Memory foam is also virtually silent.
However, it is usually easier to move around and change position on an air bed than on a foam bed, due to the "sinking" that can occur with foam. Air beds, because they contain mechanical components, can also be noisier, especially when they are being inflated or deflated.
Temperature preferences
Memory foam is known to "sleep hot" due to its thickness and body-conforming properties. For this reason, newer versions are often infused with gels, or copper or graphite elements, which help to dissipate heat.
Air beds are generally considered to be temperature-neutral, though the materials in the comfort layers, like memory foam or latex, can affect how warm or cool they sleep.
Off-gassing
Memory foam mattresses with petroleum components can release volatile organic compounds (VOCs), a byproduct of the manufacturing process that causes the chemical smell known as "off-gassing." Not all memory foam off-gasses. Mattresses that carry the Certi-PUR label, for example, are verified as low-VOC and free of toxic chemicals. (Learn more about off-gassing and mattress chemicals here.)
Off-gassing is not usually a problem with adjustable air beds, though depending on manufacturer and quality there have been reports of a "rubbery" smell, most likely from the material used to make the air chambers.
How long they last
Memory foam can start to sag over time, depending on the construction and the density of the foam used in the mattress. A quality memory foam mattress should last seven to 10 years or more. (Saatva's
Loom & Leaf mattress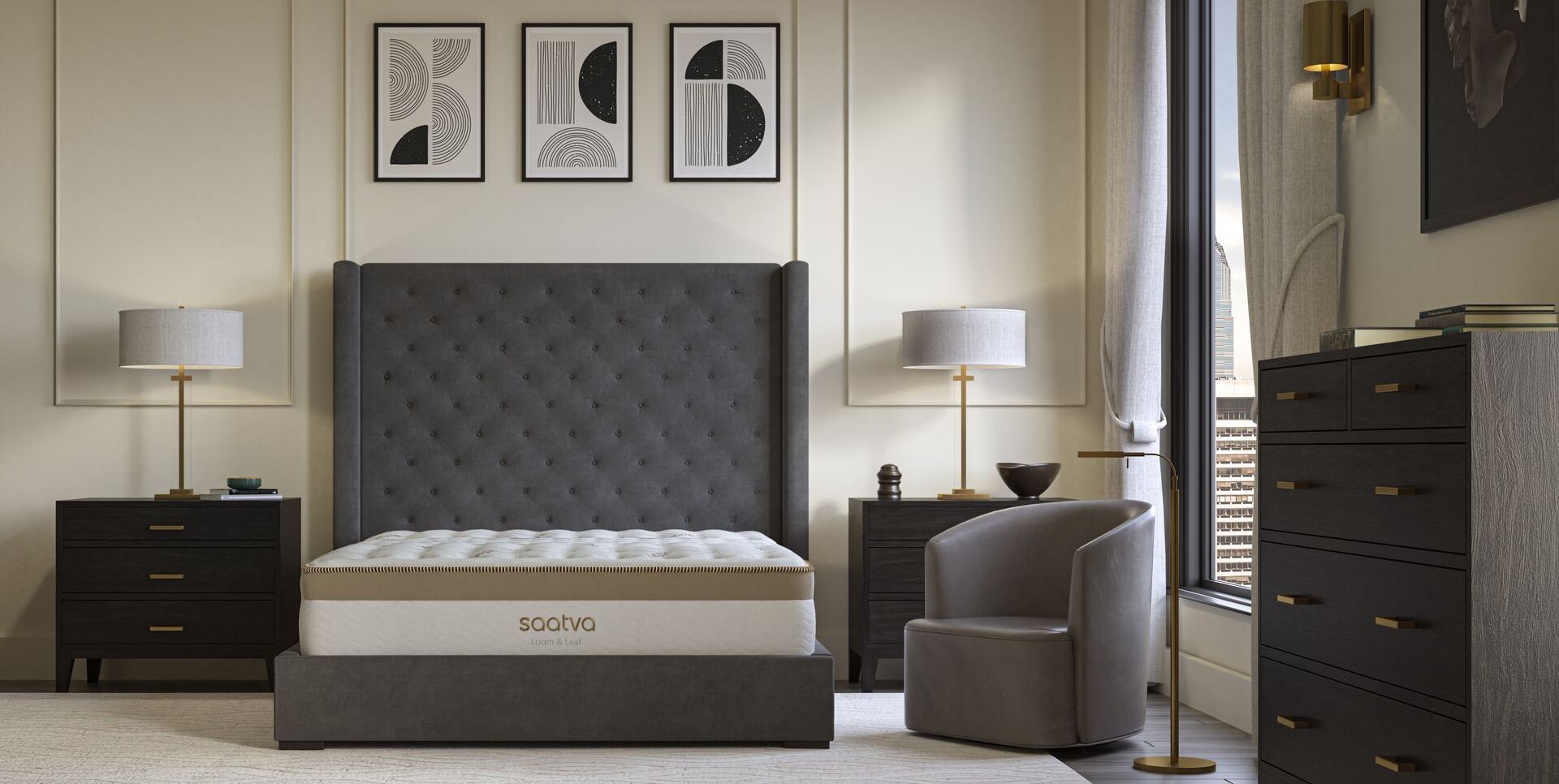 Loom and Leaf
Our ultra-premium 5-lb memory foam mattress for a body-hugging feel
is warrantied for 15 years.)
Because an adjustable air bed contains mechanical components, like the pump and motor, it's inevitable that you may have to replace parts at some point. Air beds are typically warrantied for 10 to 30 years, but usually only the first two to three years are fully covered; after that, owners are often required to pay a percentage of the cost of replacement parts. That said, the ability to replace parts means the mattress may last longer than other types.
According to tuck.com, an independent mattress review site, the average lifespan of an adjustable air bed is around eight years.
How much they cost
Memory foam mattresses run the gamut when it comes to price. Some bed-in-a-box models cost as little as $300 or $400, while high-end and luxury memory foam mattresses can cost $1,000 or more.
Air beds are among the costliest mattresses available, starting at $1,000 and going up to $3,000 or more.
Our best memory foam and adjustable air mattresses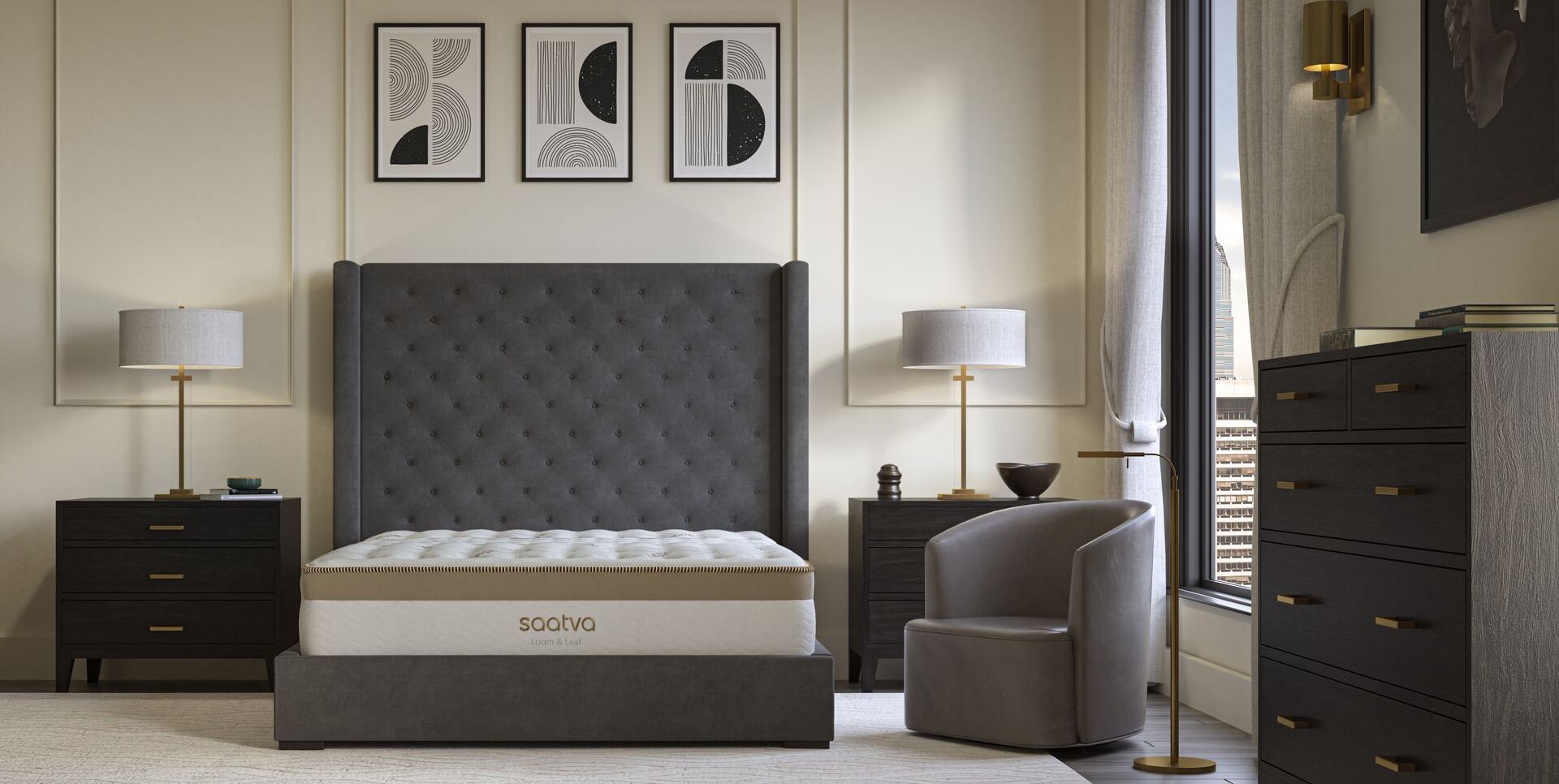 Premium memory foam, handcrafted in the U.S. with eco-friendly materials. Breathable organic cotton, cooling spinal gel, and layers of high-density support foam assure a cool, comfortable night's sleep.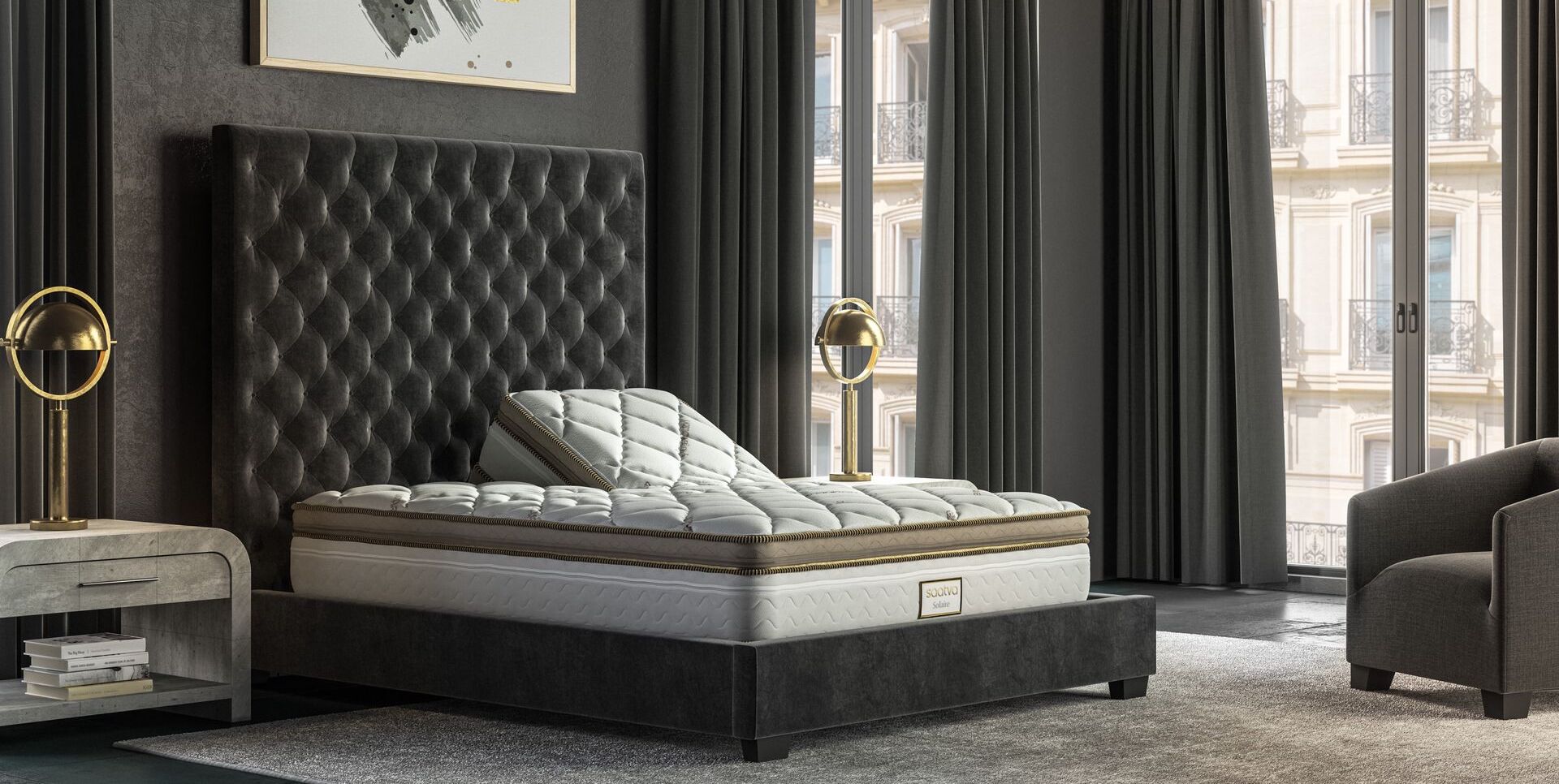 Featuring precise 50 firmness settings on each side of the bed for personal customization. Natural latex and gel-infused memory foam layers provide luxurious comfort and support.
Once you've decided whether an adjustable air bed vs. memory foam mattress is right for you, here's insight into the best time to buy a mattress.
Related reads: