Investing in a set of luxury sheets is a great idea. That's because a high-quality set of sheets can help you create a more relaxing sleep environment and ensure you're comfortable and cozy all night long.
These days, there are many direct-to-consumer bedding brands selling luxury sheets, including Saatva, Brooklinen, Parachute, and Boll & Branch. With so many luxury bed sheets available, it can be difficult to figure out which ones are really worth your money.
Below, we walk through the most important features to consider when shopping for luxury sheets and share what sets Saatva's luxury sheets apart from competitors.
How to choose the best luxury bed sheets
What exactly makes a set of sheets a luxury item? Keep the following factors in mind when shopping for luxury bed sheets to make sure you're truly getting quality bedding that's worth the premium price tag.
Material
Perhaps the most important factor to consider when buying luxury sheets is the material the sheets are made from. Luxury sheets can be made from a variety of materials, including cotton, linen, bamboo, and silk.
Cotton, though, is far and away the most popular material for sheets because it has an incredibly soft feel, offers excellent breathability, and tends to be very durable. Natural cotton that hasn't been heavily dyed is the most eco-friendly and safest for people with sensitive skin. 
Sheets made from synthetic materials, like polyester, won't be as soft and breathable or as long-lasting—and they could irritate your skin.
Weave
Weave refers to how cotton is woven and plays a role in the finish and feel of the sheets. Luxury cotton sheets typically have a percale or sateen weave. 
Percale is crisp and cool with a matte finish, while sateen is soft, smooth, and has a shiny finish. Both are good options. The one that's best for you mainly comes down to personal preference. 
Thread count
Thread count refers to the number of threads woven per one square inch of fabric. Thread count includes both horizontal (weft) and vertical (warp) threads and is only relevant for cotton sheets.
A higher thread count isn't always better. The ideal thread count for sateen cotton sheets is between 300-600, while the ideal thread count for percale cotton sheets is between 200-400. Anything higher than that traps body heat and can cause you to sleep hot.
Saatva's sateen sheets have a 300 thread count, while our percale sheets have a 200 thread count. This results in optimal softness and breathability.
Some brands, including Parachute and Boll & Branch, don't disclose the thread count of their cotton sheets as they claim it's not a factor in determining sheet quality.
Fiber length and ply
Just as important as weave and thread count for luxury cotton sheets are fiber length and ply. Longer fibers (or staples) make for a softer and more durable fabric. So look for the phrase "long-staple cotton" on a set of luxury sheets before buying.
When it comes to ply, which refers to how many yarns are twisted together to make one thread, single-ply threads are softer and stronger than multi-ply ones. Saatva sheets are made with long-staple cotton in a single ply.
Fit
Luxury sheets are usually available in all standard mattress sizes, from twin to California king. But it's also important to consider the sheet depth before buying a new set of sheets.
Thicker mattresses, such as pillow top mattresses, require deep-pocket fitted sheets. Luxury sheets should be able to accommodate thicker mattresses.
Saatva sheets, for example, fit mattresses up to 16″ high. Brooklinen sheets, on the other hand, only fit mattresses up to 15″ high.
Color
Most luxury sheets are available in a range of neutral colors, but darker colors and patterns are available too from some luxury bedding companies.
Studies show neutral colors can help you sleep better. Plus, they go with just about any bedroom style. If you have sensitive skin, neutral-hued sheets will be a good option for you because they're typically produced without potentially irritating dyes.
Some luxury sheets also come in embroidered and banded options, giving them a hotel-style appearance. Hand-finished embroidery or banding is a mark of luxury. 
What's included in a set
Luxury sheets should come with everything you need to set your bed up for sleep, including a fitted sheet, flat sheet (also known as a top sheet), and one or two pillowcases, depending on the size of the mattress.
Saatva sheet sets come with all of these components. Parachute sheet sets, on the other hand, don't come with a flat sheet. If you prefer to sleep with a top sheet, you'll have to pay extra for one.
Durability
Luxury sheets should be durable and last you for years. They should retain their color, shape, and feel over time. Long-staple cotton, in particular, is a material that holds up well and isn't prone to pilling, fading, or tearing.
While you'll pay more for luxury sheets (more on that later!), you'll actually save money in the long run because you won't have to replace your sheets as often.
Maintenance
To keep luxury sheets in good condition for as long as possible, it's important to follow the provided care instructions. Most luxury sheets can be washed in cold water with mild detergent and tumble-dried on low.
Some luxury sheets, however, may require professional cleaning, which would be noted on the care label or packaging. So if you're looking for a low-maintenance option, then those might not be right for you.
Packaging
When you order luxury sheets, unboxing is part of the experience. Some luxury sheets, like those from Saatva, arrive in ready-to-gift boxes inside the shipping box. This is beneficial if you're looking for holiday gift ideas (or even if you simply want to treat yourself).
Brooklinen and Parachute sheets don't come with a gift box. Brooklinen sheets come in a traditional brown shipping box and are simply wrapped in plastic inside, while Parachute sheets arrive in a plastic shipping bag.
Extras
Some luxury sheets, like those from Saatva, include a reusable tote bag as a gift with purchase. Saatva's tote bag is made from 100% cotton and is perfect for grocery shopping and other errands.
Parachute and Boll & Branch sheets don't come with any extras.
Price
Yes, luxury sheets come with a hefty price tag—but the cost typically reflects the quality of the materials.
As a general guideline, you should expect to pay at least $150 for a set of luxury sheets. Keep in mind that some materials are more expensive than others. Linen and silk, for example, tend to cost more than cotton.
To make sure you truly get what you pay for, do your research and assess the quality factors we highlighted above—including material, weave, thread count, and fiber length—as well as things like sheet depth, ease of maintenance, and packaging.
Treat yourself to a luxurious set of sheets from Saatva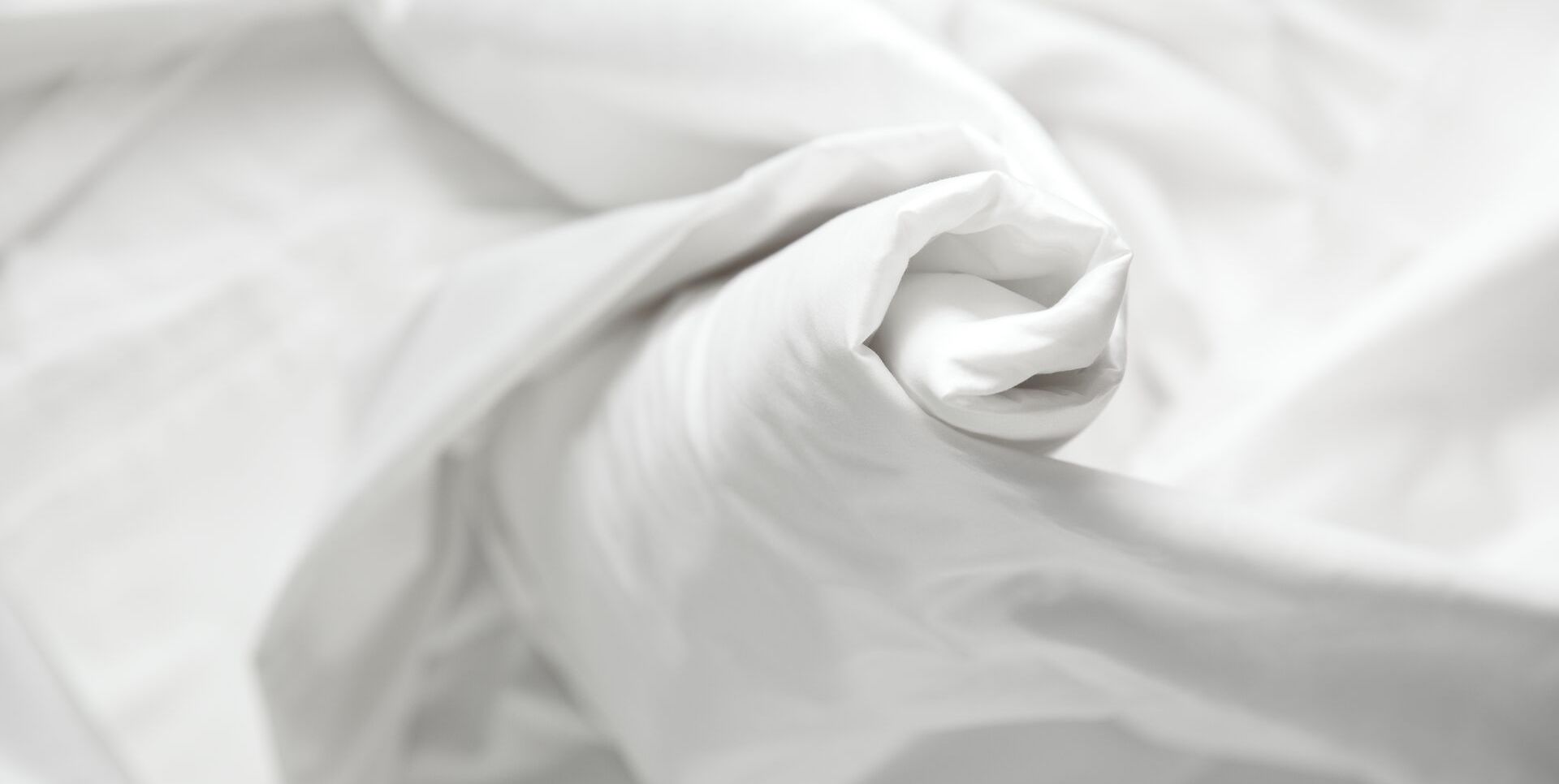 It's easy to see why our flagship organic cotton sheet is a bestseller. Its silky-soft, 300 thread count sateen weave is made with 100% certified organic cotton. It's better for the planet and feels indulgently luxurious on you.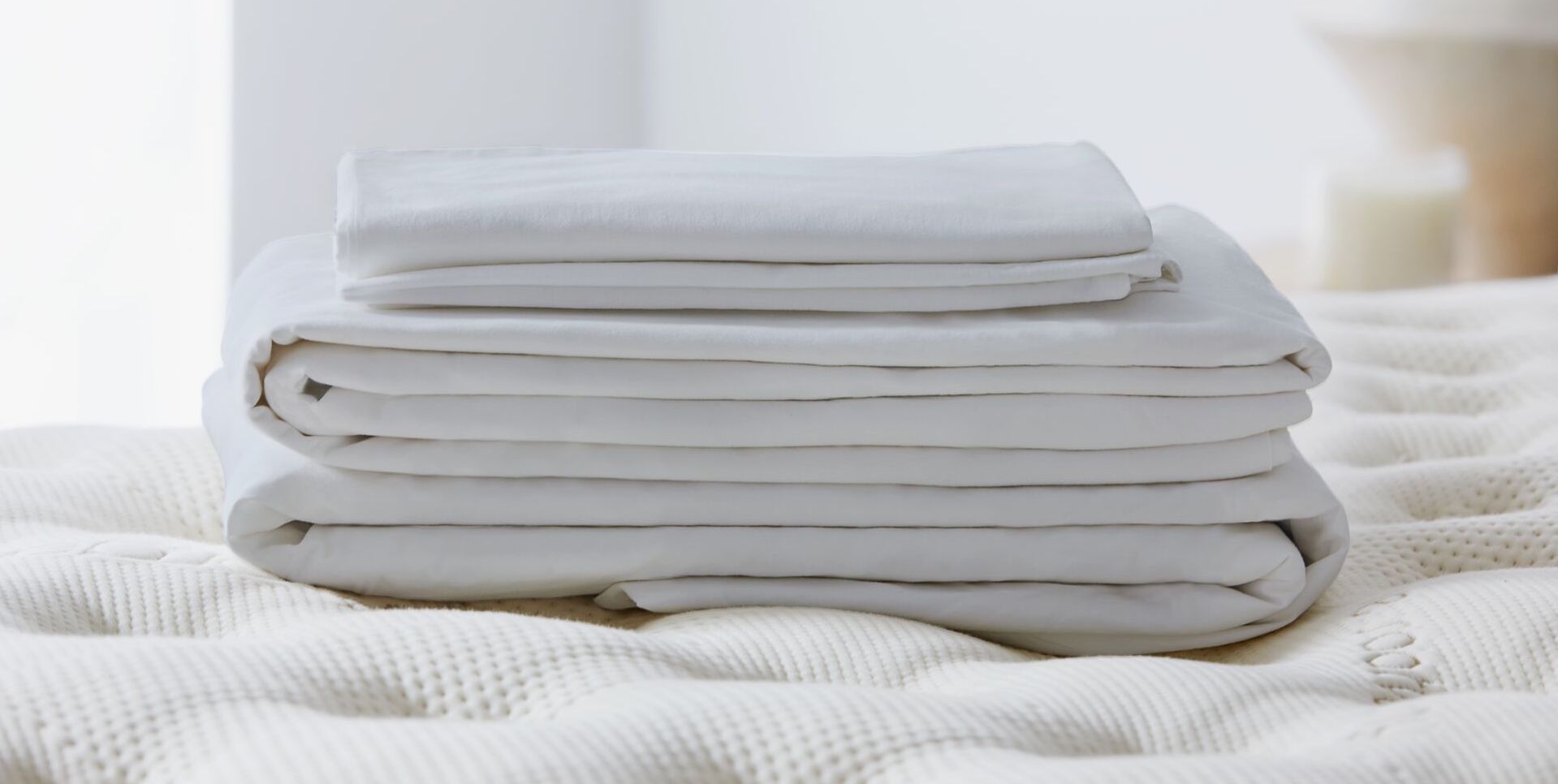 Pamper yourself in deluxe comfort with our breathable percale sheets. They're made from the world's best long-staple cotton that gets softer and better with every wash.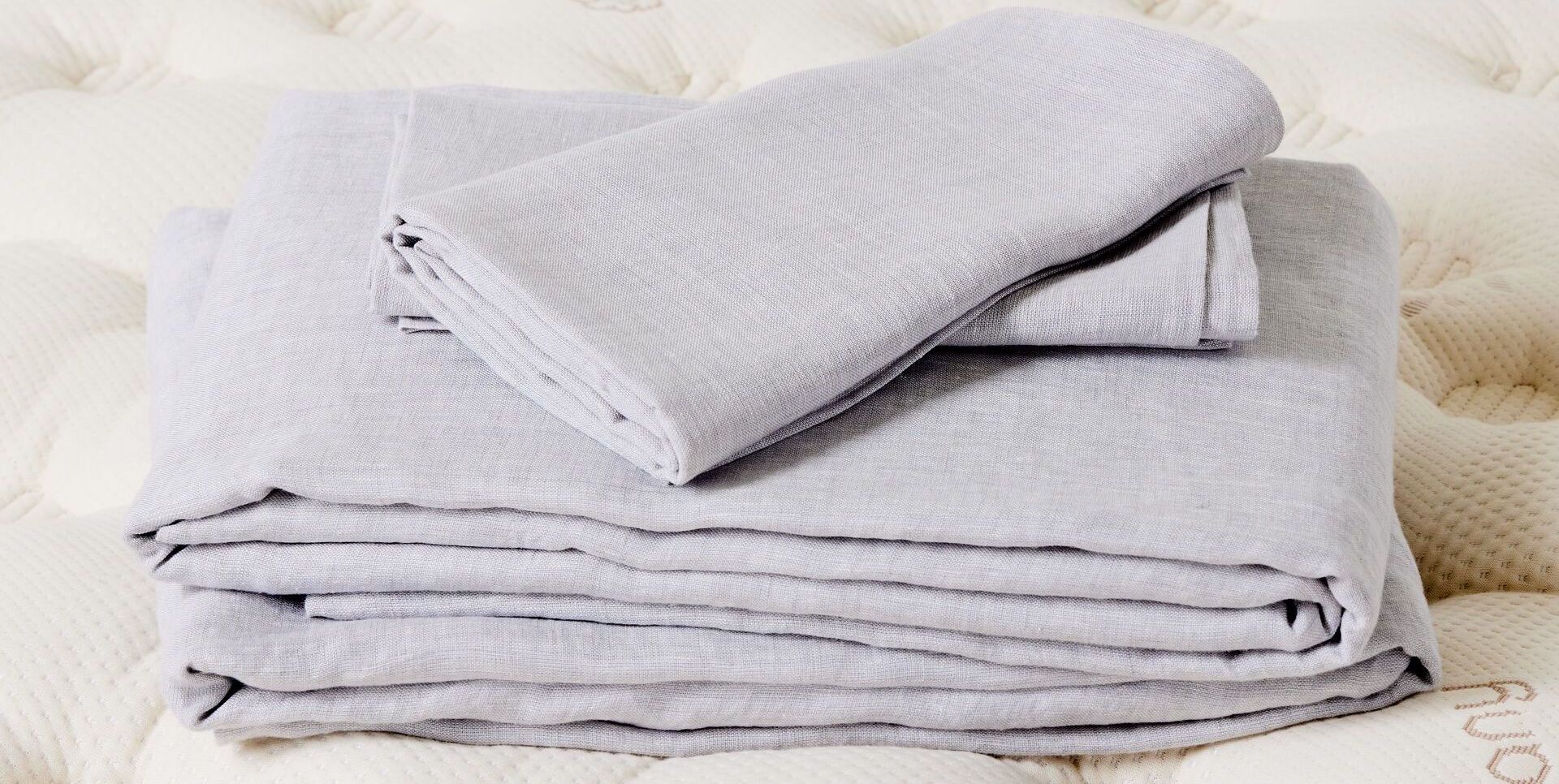 Sleep in effortless style with our deluxe linen sheets made with responsibly-sourced, all-natural Belgian linen. Stays cool in the summer, warm in the winter, and gets softer with every wash.
FAQs
What are the best luxury bed sheets?
The best luxury sheets are made from high-quality materials like cotton, linen, bamboo, and silk. These are all premium, natural materials that have an incredibly luxurious feel and tend to be very durable.
What is the most luxurious thread count for sheets?
A higher thread count isn't always better. The ideal thread count for luxury sateen sheets is between 300-600, while the ideal thread count for luxury percale sheets is between 200-400. Anything higher won't be as breathable and may leave you uncomfortable and sweaty in bed.
What sheets do luxury hotels use?
Most luxury hotels use 100% cotton sheets since this is a super-soft and comfortable material that suits most sleep preferences. Sometimes, luxury hotels use sheets that have a hand-embroidered finish or banded trim for an extra touch of elegance.
What goes into the price of luxury sheets?
The price of luxury sheets usually reflects the quality of the materials, the work that goes into handcrafting the sheets, and how the sheets are packaged.
Luxury sheets are made with premium materials, like cotton and linen, that are soft, breathable, and durable.
In some cases, luxury sheets feature hand-stitched embroidery or banding on the trim. Plus, many luxury sheets come with gorgeous packing that's meant to be gifted.
All of these factors play a role in how luxury sheets are priced.
Are luxury sheets worth it?
Luxury sheets can certainly be a worthwhile investment. They're typically soft and breathable, can have a hotel-style look, and will usually last you for years to come.
Is Saatva a luxury brand?
Yes, Saatva is a luxury brand. Saatva is a U.S.-based company that offers a wide range of sleep products, including luxury sheets, that are made with premium, durable materials.
Why is Saatva so good?
All of Saatva's products, including our sheets, are handcrafted using the highest quality materials, like cotton and linen.
We offer sheets to suit every sleep need, whether you sleep warm or cold, have sensitive skin or allergies, or want to make your bedroom look like a five-star hotel.
Is Saatva bedding worth it?
Yes, Saatva bedding is worth it. Our luxury sheets are made from soft, breathable, and high-quality materials, like cotton and linen.
Additionally, we offer sheets with embroidered and banded trims for a luxury hotel look. What's more, our sheets are incredibly durable and will last you for years.
Shop Saatva's luxury bed sheets
Saatva carries a wide selection of luxury bed sheets to suit all sleep styles and preferences.
All of our sheets are made from natural materials that are soft, breathable, and durable. Plus, our sheets arrive in a beautiful gift box along with a reusable cotton tote.
Check out our range of luxury sheets, including
percale sheets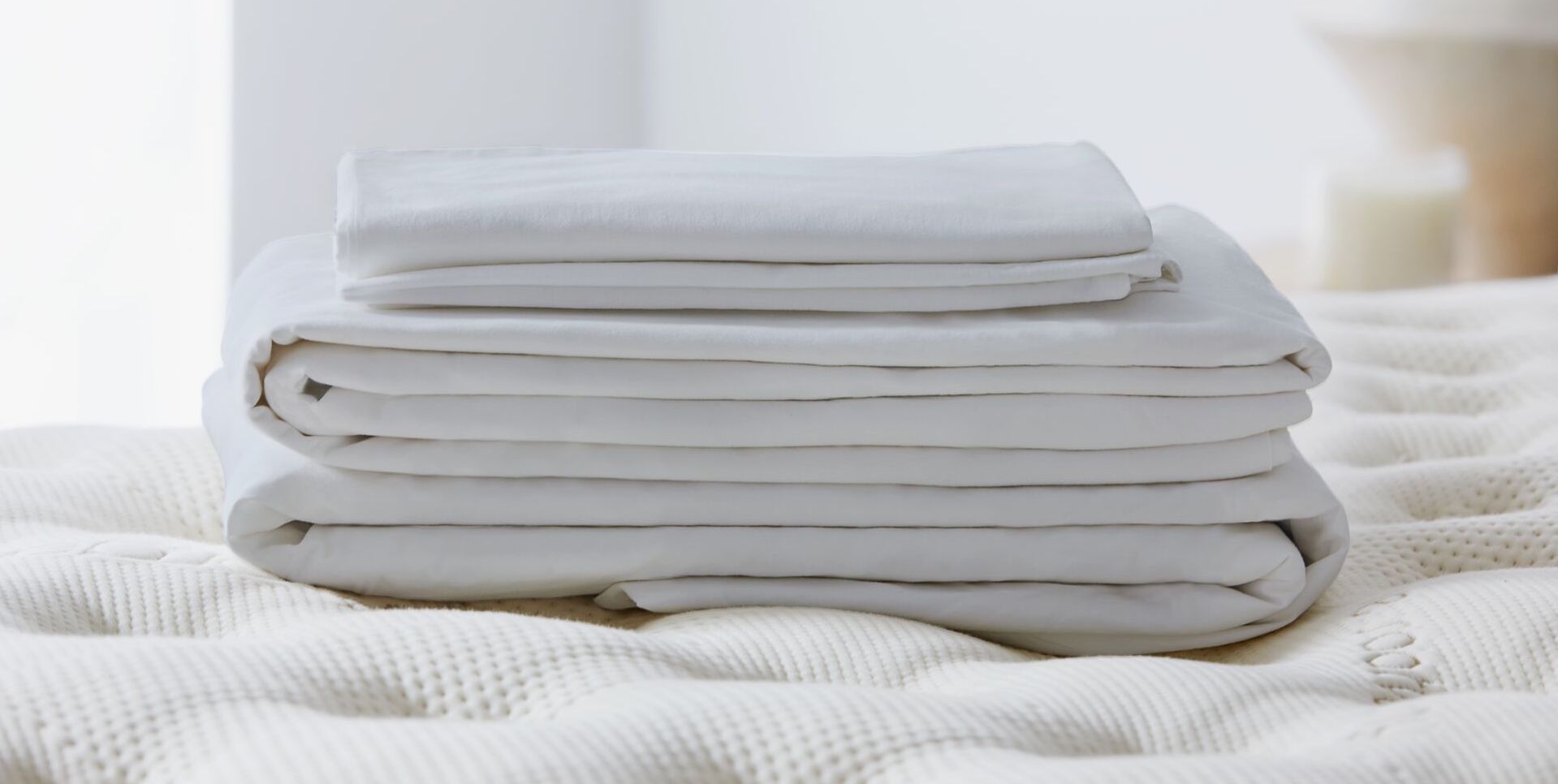 Percale Sheet Set
Crisp and cool percale cotton sheets with a luxe matte finish
,
sateen sheets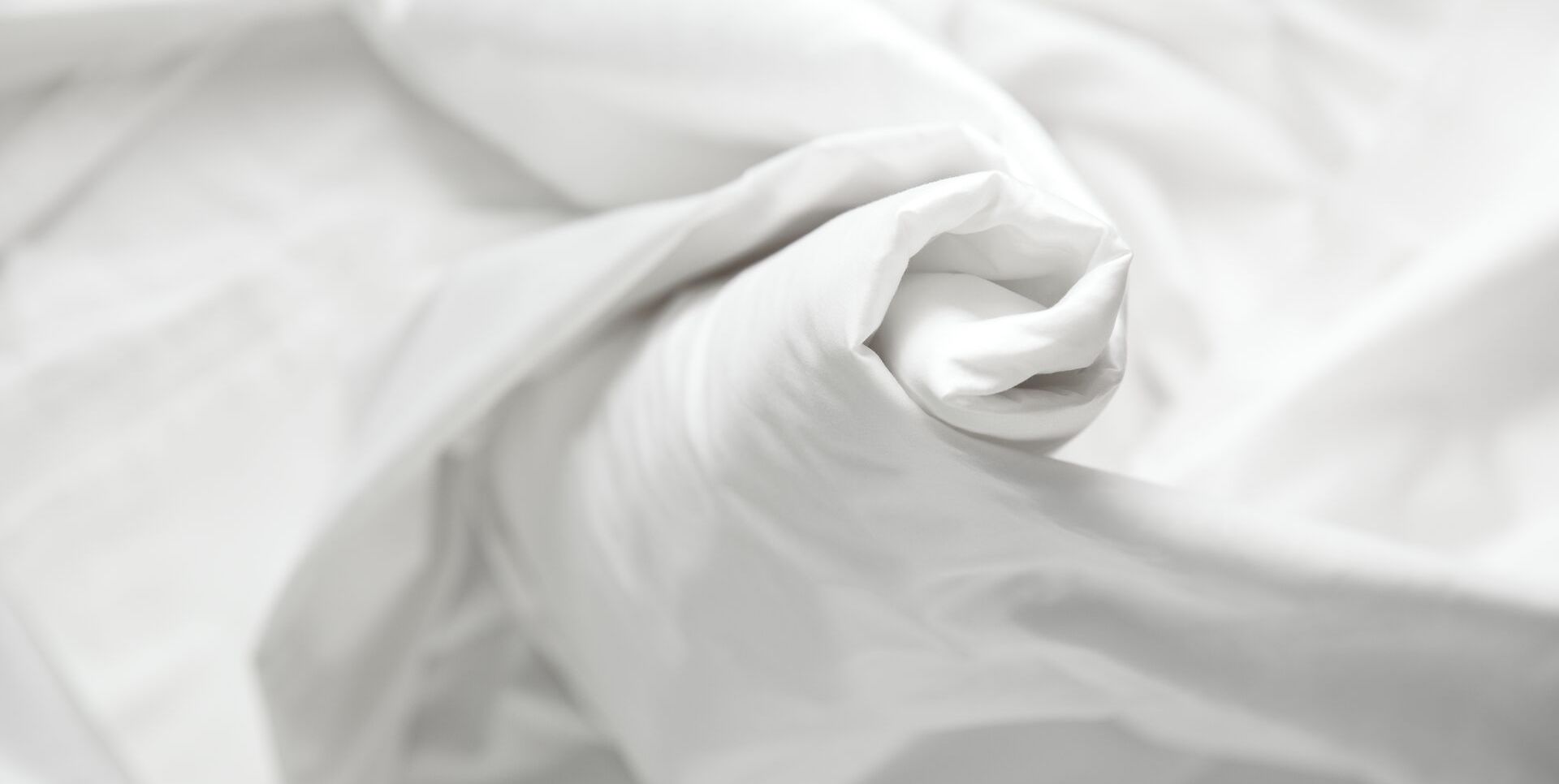 Organic Sateen Sheet Set
Organic cotton sheets with a timeless elegance
, 
linen sheets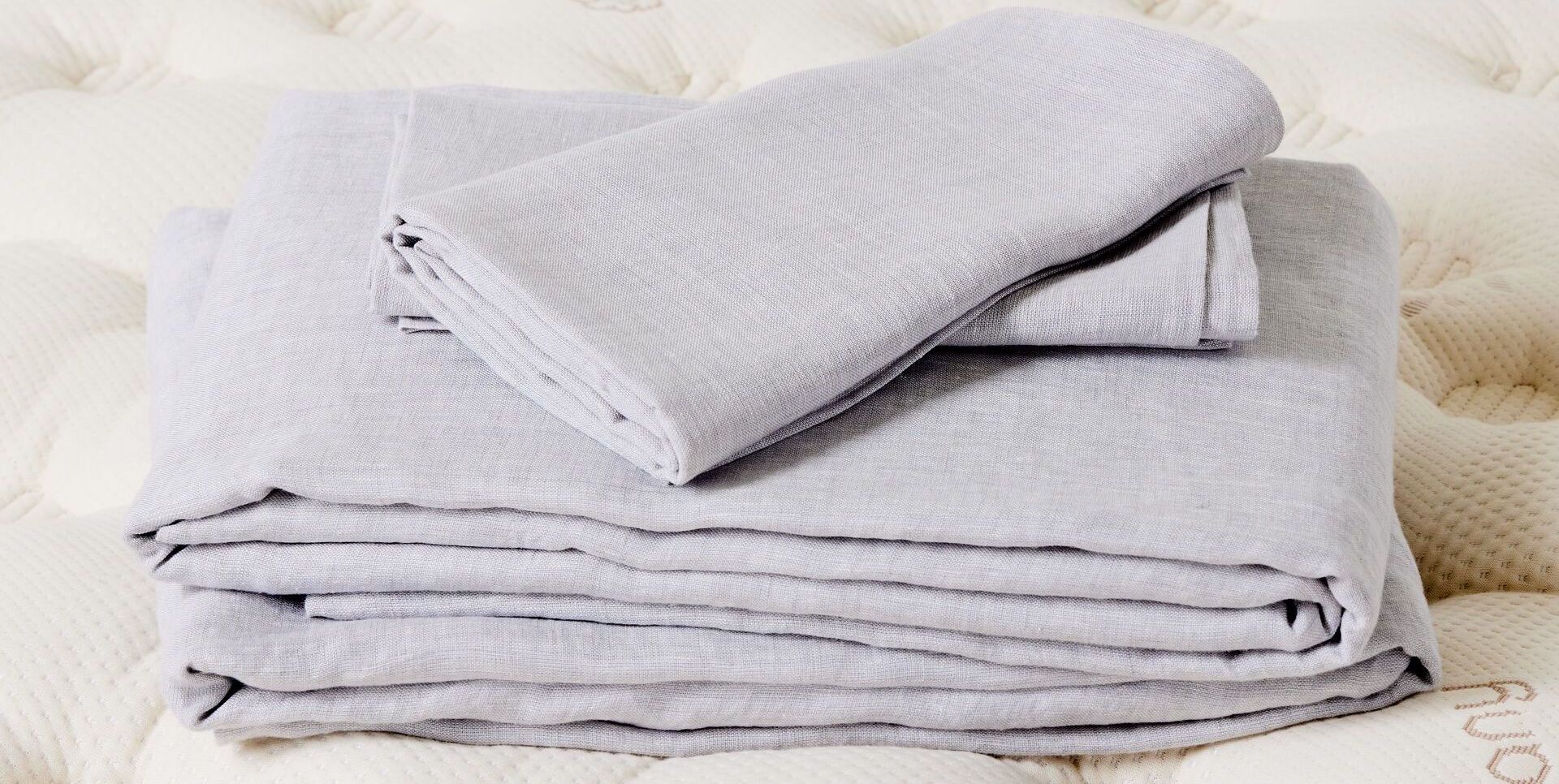 Linen Sheet Set
Airy and elegant linen sheets with a relaxed look
,
embroidered sheets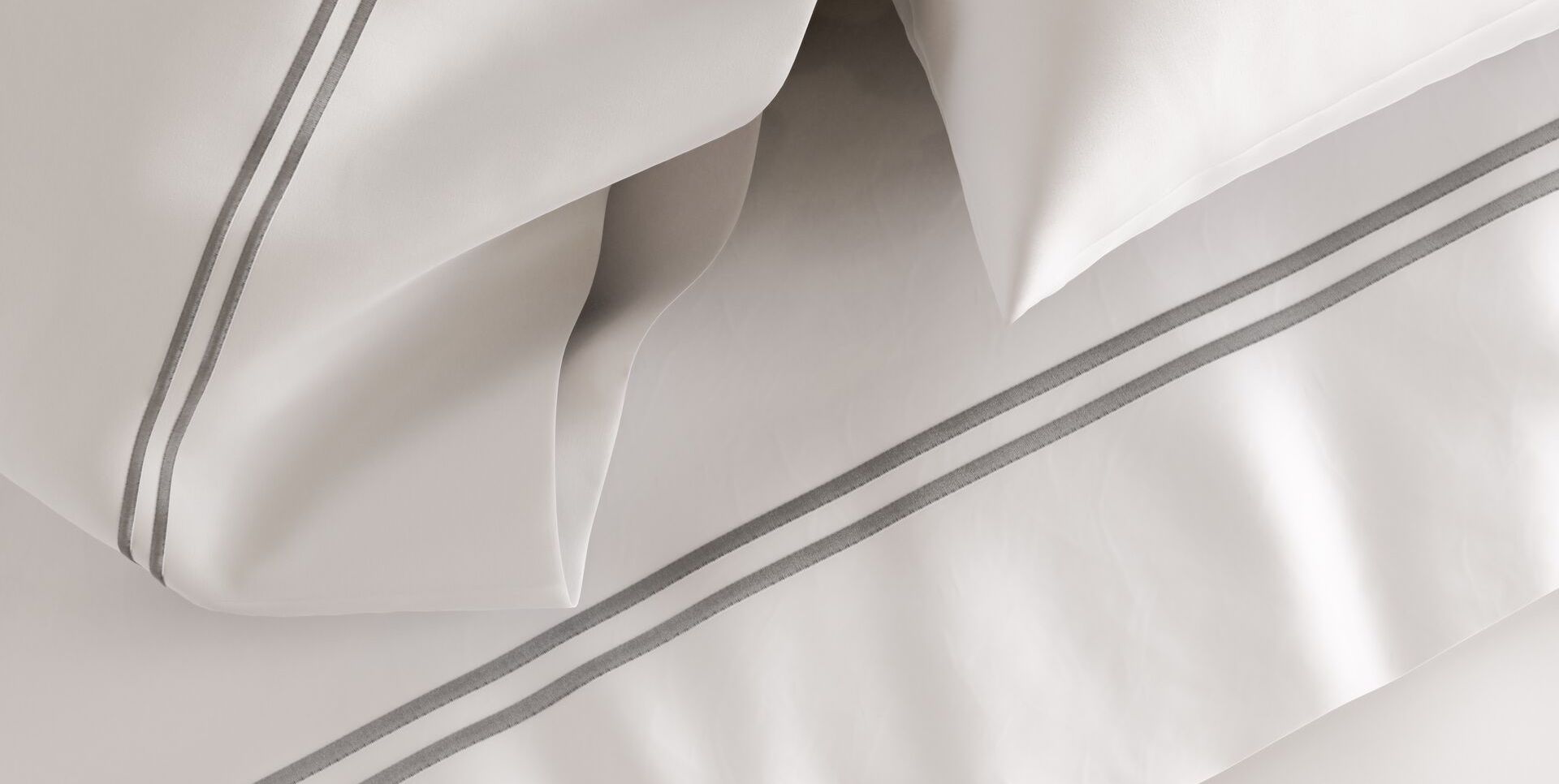 Embroidered Sateen Sheet Set
Hotel-style sheets in silky-soft organic cotton with elegant detailing
, and
banded sheets
Banded Percale Sheet Set
Crisp, cool percale cotton sheets with stylish detailing
 to find your perfect match and start getting better sleep tonight.