At Saatva, we're all about white-glove service. When you order a mattress, we deliver it, set it up, and take away your old bedding; you never have to lift a finger. Still, we recognize that there will be times in life when you might have to handle a mattress yourself. Perhaps you're moving, or repainting the bedrooms, or sending your child off to college with his or her beloved bed.
And while we won't be there to do it for you, we can offer you the benefit of experience. In this case, that experience comes from Robert Carucci, general manager of the world's leading corporate and domestic relocation service, Crown Relocations. Whether you're schlepping across town or across the globe, putting a mattress in storage or immediately into a new bedroom, here are his tried-and-true tips to help you save time, money, and hassle.
1. Wrap it up tight
Once your bed is stripped of bedding, thoroughly dry, and perfectly clean, cover it completely. "Make sure you use a high-density polyethylene mattress storage bag," Carucci says. "The better the grade of plastic, the more protected your mattress will be." But even the best storage bag won't do much good if you don't wrap the whole mattress securely. "Tape the edges completely shut," Carucci says. "Every inch of the mattress needs to be covered by plastic. It needs to be form-fitted and sealed—and taped with high-quality tape."
After you get that first layer all cinched up and secured, Carucci suggests going one step further and putting the mattress in a protective cardboard box to prevent structural damage. (Many big-box stores offer size-specific storage bags and boxes.)
2. Transport it right
If you are moving the mattress any further than down the hall, take steps to protect it during the journey. "Keep it secure and don't stack anything on top of it," Carucci says.
And never, ever put a mattress on top of your car, even for a short distance. Not only is it unsafe—a mattress that's not secure is a mattress that will go airborne quickly—in some places it may even be illegal. (Consider this: In a two-year period, mattress trade publication Sleep Savvy recorded close to 50 mattress-related crashes and mishaps related to people transporting mattresses on roads or expressways.) Rent a box truck instead.
3. Think twice before putting it in long-term storage
Whether you should put a mattress in storage depends on how long you plan to keep it there and what kind of amenities the storage unit offers. "If the storage unit is climate-controlled, which will cost you a bit more, you'll be able to keep your mattress there for far longer than in a storage facility that isn't," Carucci explains. At minimum, you want a storage room that has good air circulation and stays dry.
But, Carucci says, even if you store a mattress flat and put nothing on top of it (his recommendations for long-term storage), it is bound to suffer damage over time. He caps his storage recommendation at 18 months, after which "structural damage to the fabric and the stuffing start to really deteriorate the quality of the mattress."
4. Check the laws
We wouldn't blame you for wanting to take your Saatva mattress with you when you move to another country. But when it comes to international relocation, there can be more costs associated with taking your mattress than you might expect.
"Internationally, bringing a mattress with you can result in duties and customs charges, and it can be a huge hassle," Carucci says. In Canada, for example, movers are required to provide proof that a mattress being brought into the country was recently cleaned and fumigated. He advises reviewing the laws of the country you're moving to before you buy plastic wrap, boxes, or anything else.
Still, there are instances when you may decide the effort is worth it. "For example, you can't get a California King in many parts of Europe," Carucci points out.
Ready for a new mattress? See what Saatva offers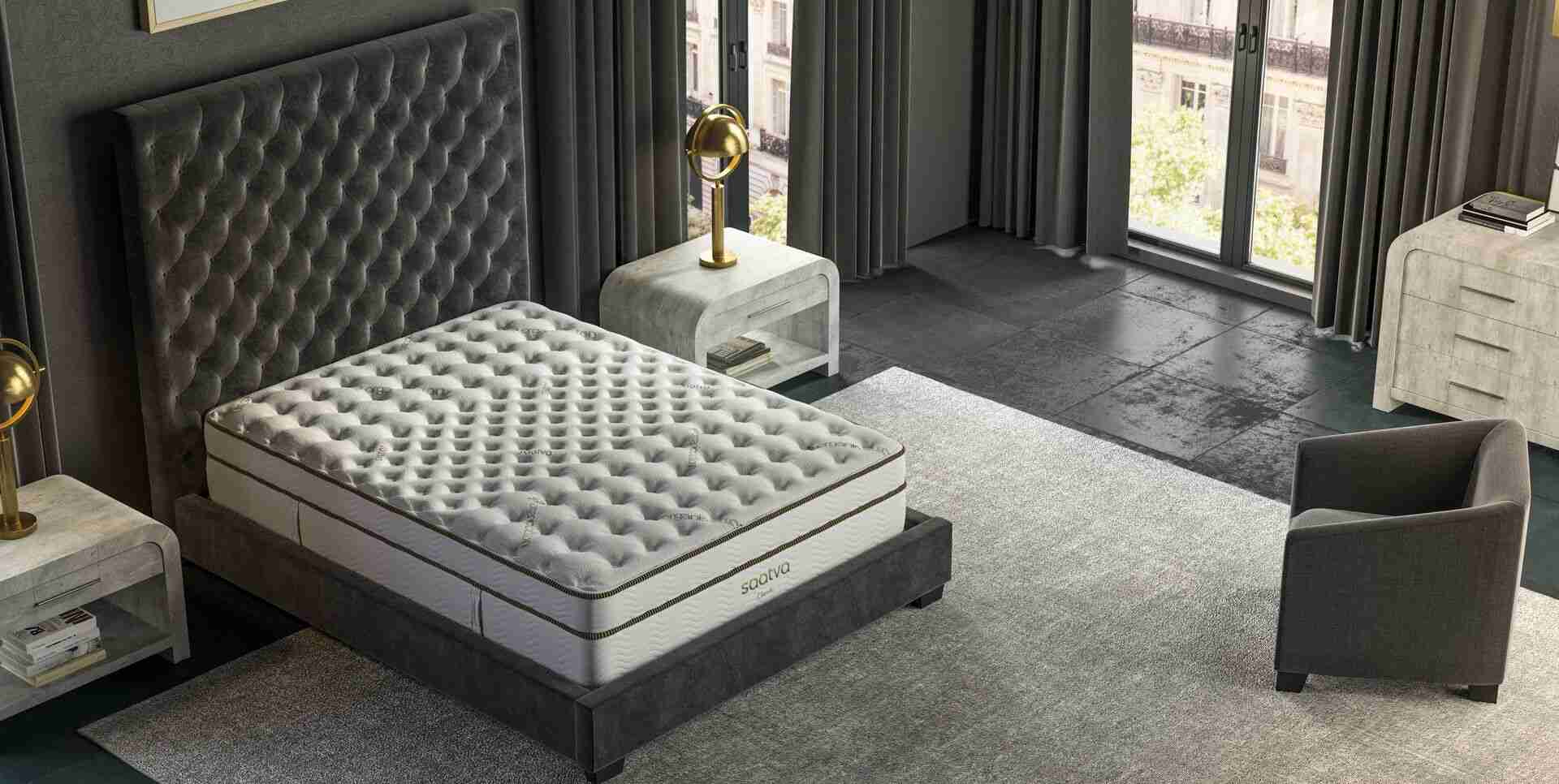 Our flagship luxury mattress is expertly engineered with coil-on-coil construction for durability, a layer of memory foam for enhanced back support, and a cushiony Euro pillow top for extra comfort.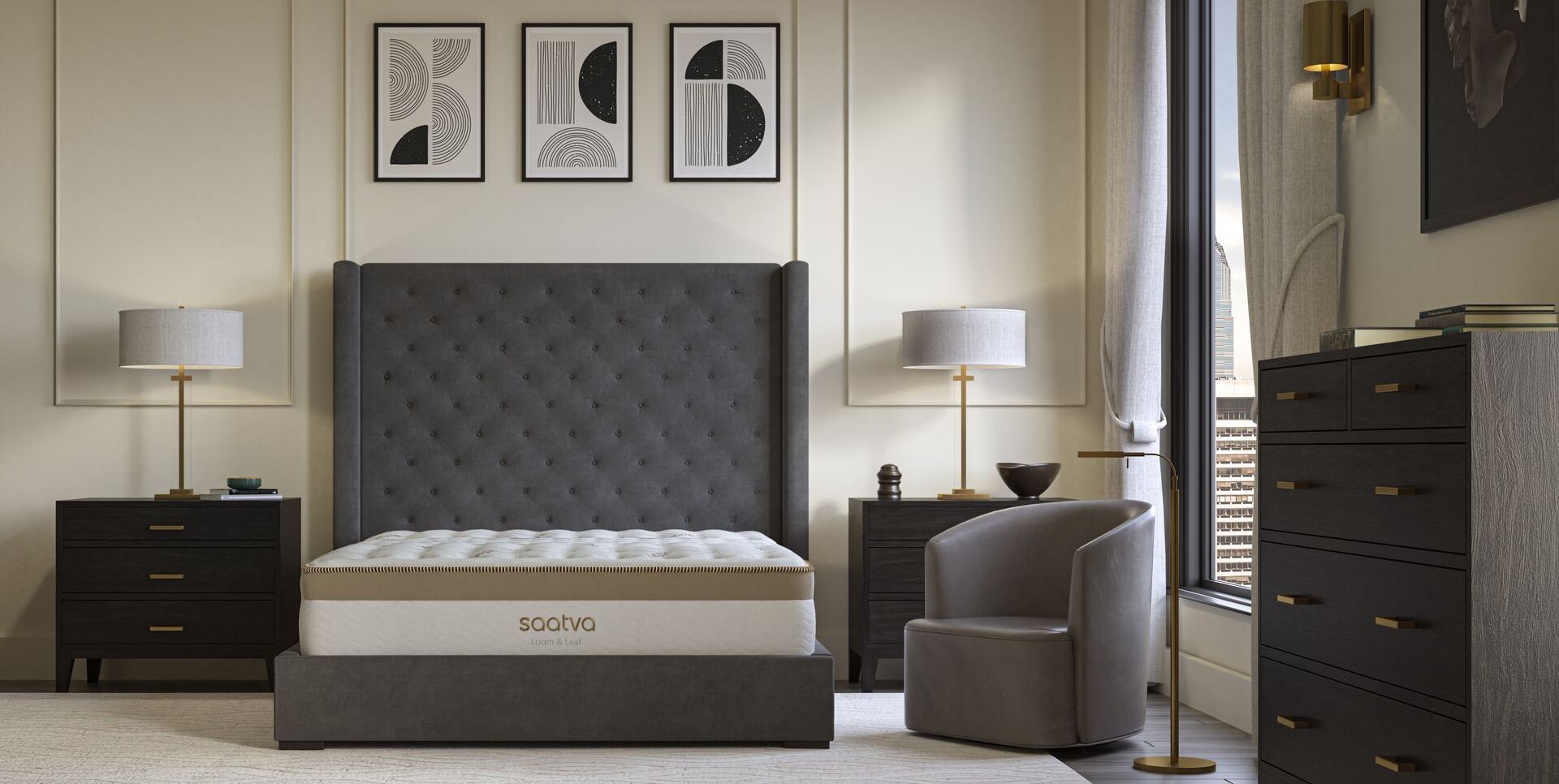 Premium memory foam, handcrafted in the U.S. with eco-friendly materials. Breathable organic cotton, cooling spinal gel, and layers of high-density support foam assure a cool, comfortable night's sleep.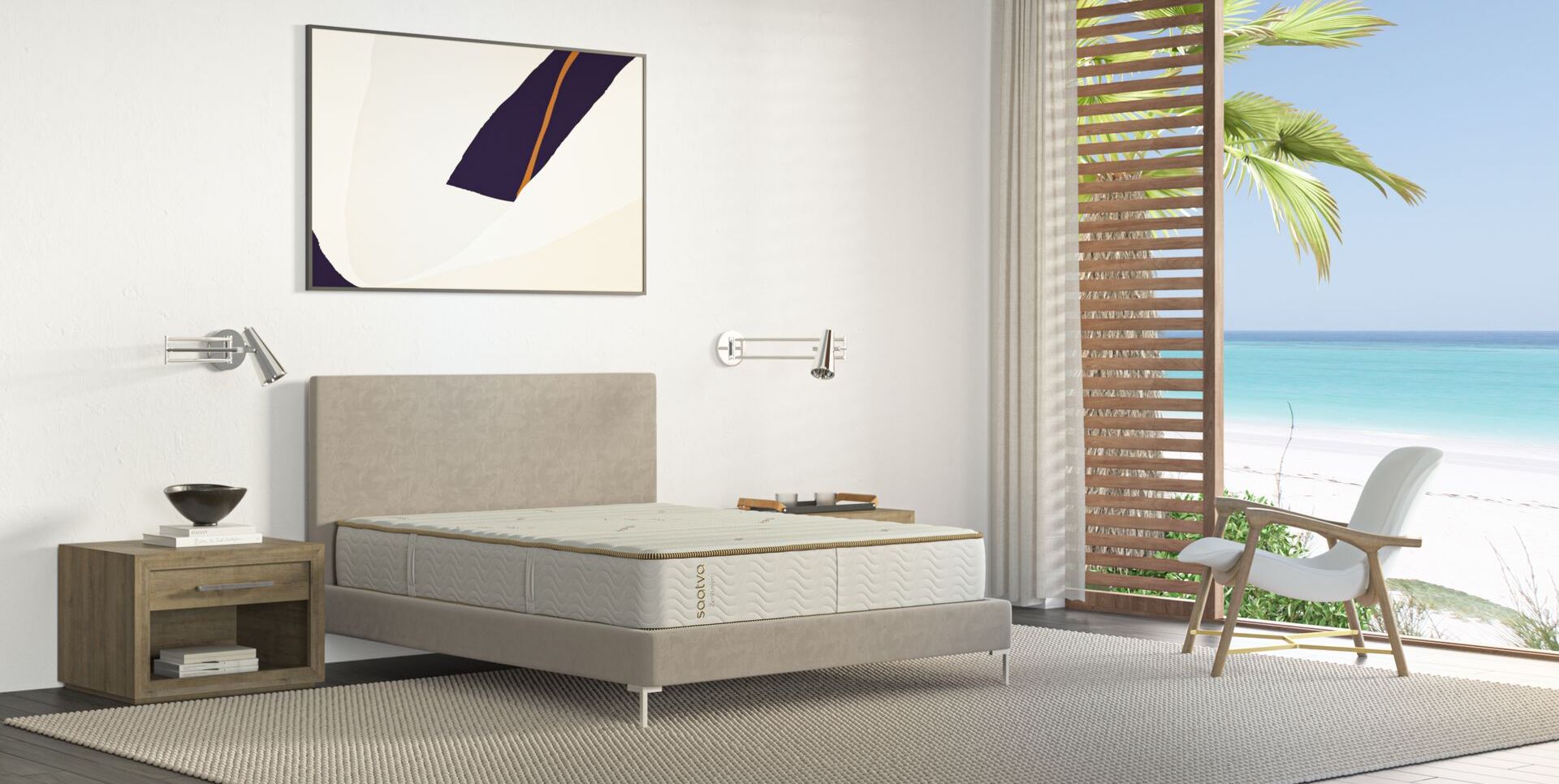 Natural latex responds to every curve for pressure-free support and responsive comfort. Natural latex is supple, resilient, and durable, for the ultimate in elevated sleep. (It's naturally hypoallergenic too.)
5. Know when it's time to replace your mattress
Most of the time, a move across town or across the country, without a layover in storage, is worth the hassle. For anything else, Carucci says, first do a cost-benefit analysis and weigh your loyalty to an old mattress against the expense of moving or storing it. Check out these tips for knowing when it's time to replace your mattress.