Back pain happens to the best of us. In fact, it's estimated that close to 80% of adults will experience back pain at some point in their lives. If you've ever had back pain, then you know making the wrong sleep choices, like snoozing on your stomach or lying on a too-soft mattress, can hurt you.
There are a number of steps you can take to alleviate back pain and even prevent it from happening in the first place. The most important step you can take is making sure any mattress you sleep on has adequate lumbar support and your pillow offers enough back support throughout the night.
What is lumbar support?
The human spine naturally curves in an S shape. The lumbar spine, in the area of your lower back, curves in toward your belly and then back out toward the sacrum. This is supposed to help with proper weight distribution. Because of that, your spine is prone to stress. This can lead to symptoms including numbness, tingling, pain, and weakness.
That's why it's essential to protect your back while you sleep with a mattress that has proper lumbar support. Lumbar support refers to anything that provides extra support to the lower region of your back.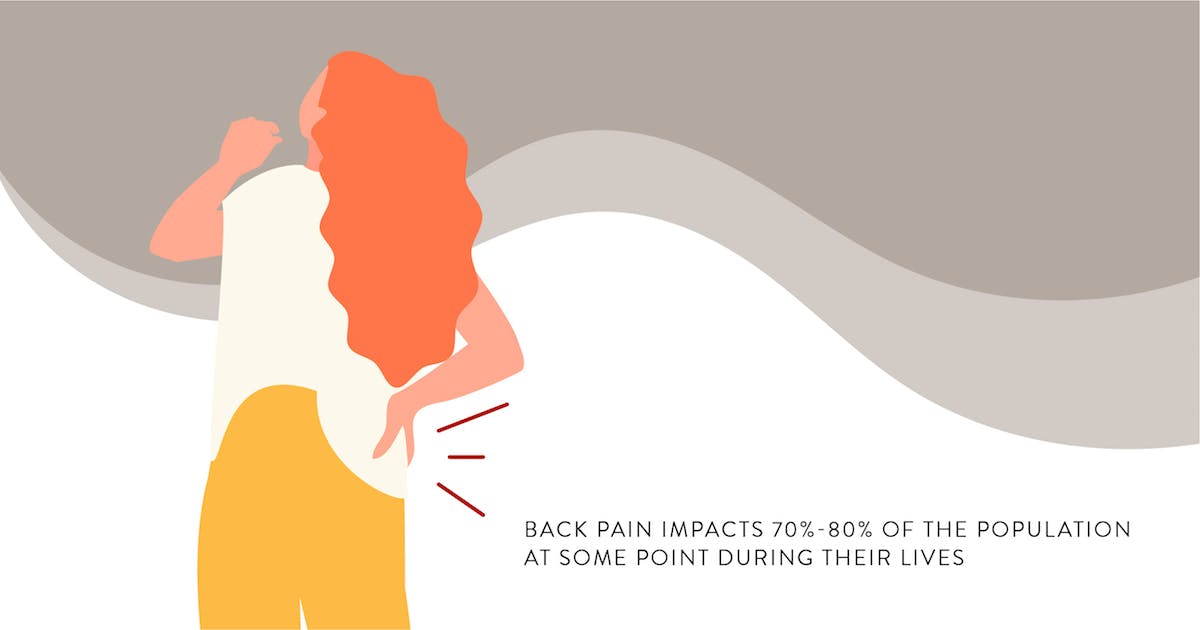 Sleeping on a mattress that's too soft or sleeping in a particularly stressful position can cause these symptoms to flare. It can even lead to medical conditions like sciatica, other joint pain and nerve pain, and scoliosis.
The best mattress for lumbar support
While sleeping on a mattress that's too soft or too firm for one night won't be detrimental to your lower back, it can start to cause issues if you're sleeping incorrectly for a long period. So the first thing you want to look for in a mattress for lumbar support is the firmness level.
A medium-firm mattress is a good starting point. According to Harvard Health Publishing, a survey of 268 people with low back pain found those who slept on very firm mattresses had the worst sleep quality, while there was no difference in sleep quality between those who slept on medium-firm or firm beds.
A soft or extra-firm mattress won't offer the lumbar back support and lower back pain relief you need. A softer mattress will likely conform to the shape of your spine instead of helping it rest in a comfortable, neutral position. An extra-firm mattress, meanwhile, won't allow your back to properly rest and may put extra pressure on your lower back and tailbone.
Beyond choosing a medium-firm mattress, an adjustable bed may also be able to ease lower back pain. Adjustable bases allow you to raise your head and legs separately, taking the pressure off your lower back. (Here are some more tips for sleeping with back pain.)
Our best mattresses with lumbar support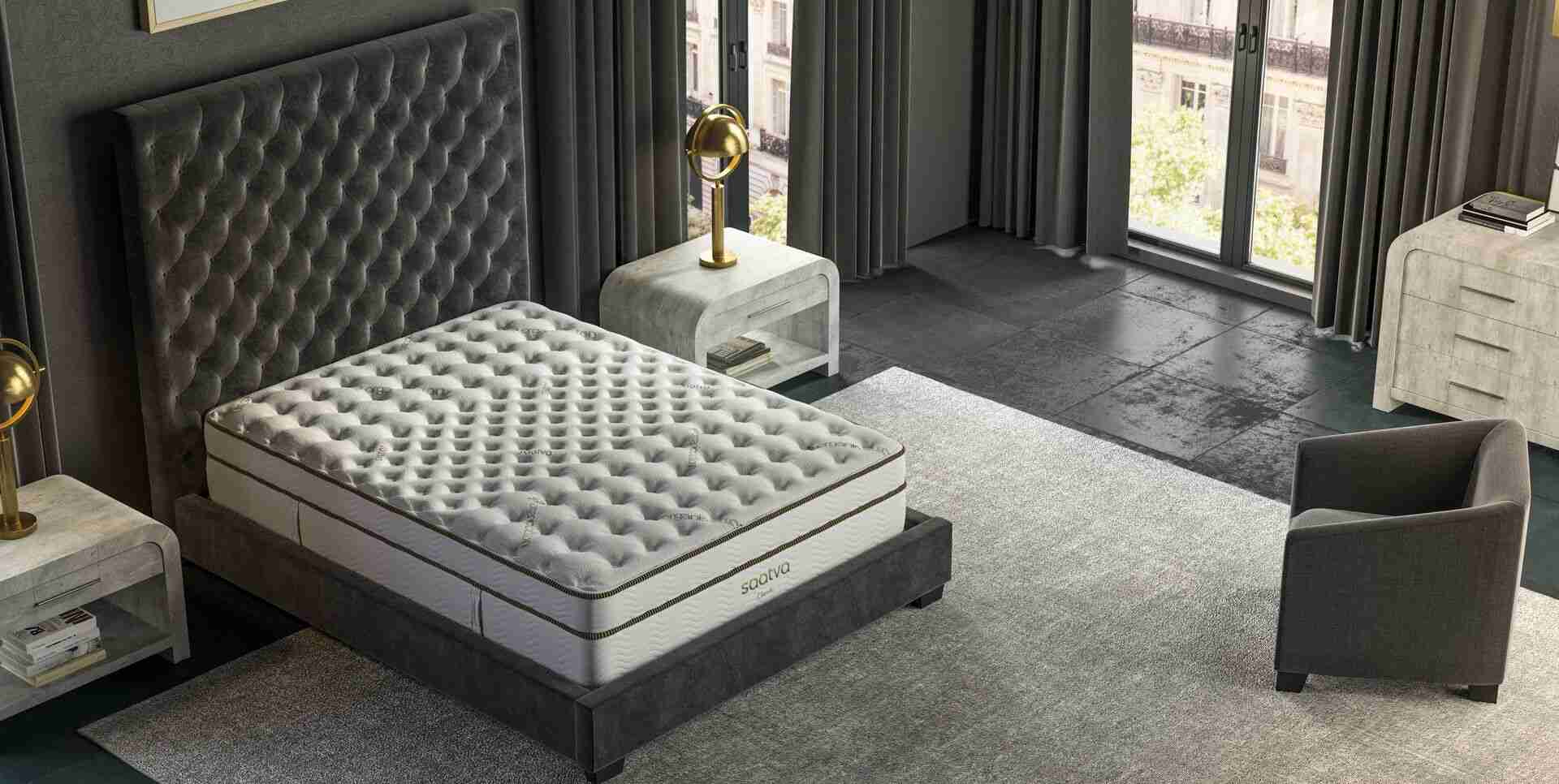 Our flagship luxury mattress is expertly engineered with coil-on-coil construction for durability, a layer of memory foam for enhanced back support, and a cushiony Euro pillow top for extra comfort.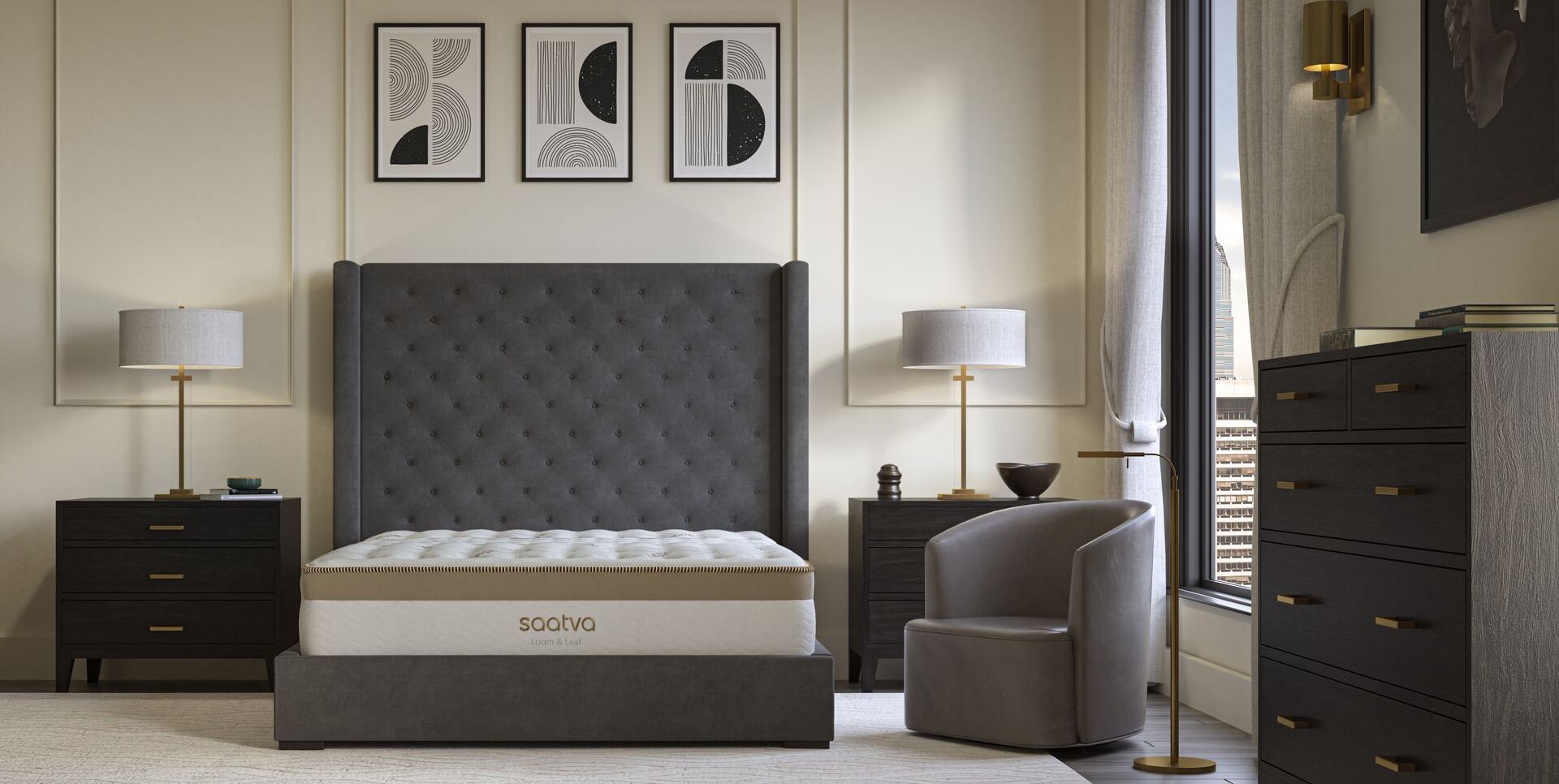 Premium memory foam, handcrafted in the U.S. with eco-friendly materials. Breathable organic cotton, cooling spinal gel, and layers of high-density support foam assure a cool, comfortable night's sleep.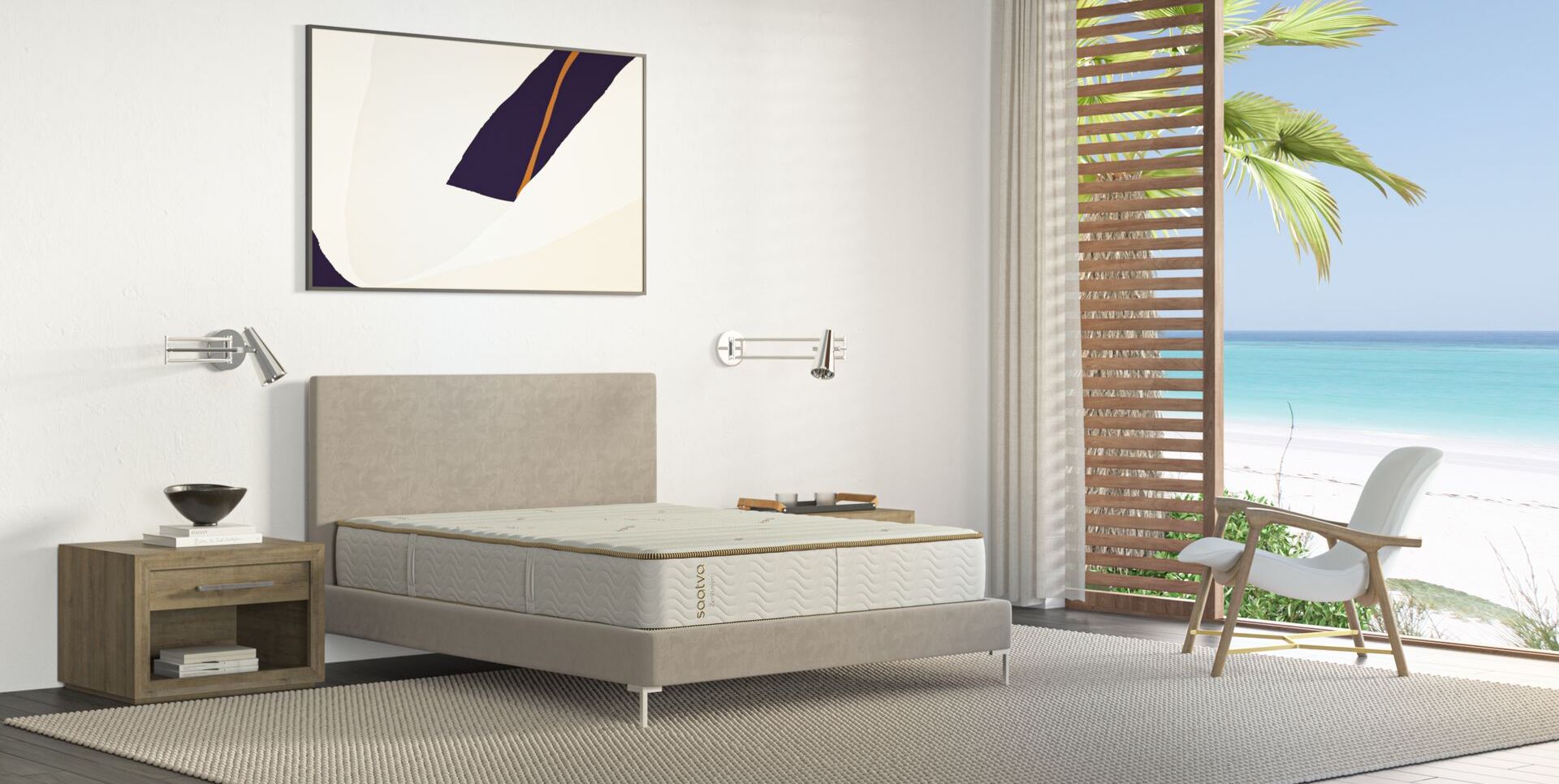 Natural latex responds to every curve for pressure-free support and responsive comfort. Natural latex is supple, resilient, and durable, for the ultimate in elevated sleep. (It's naturally hypoallergenic too.)
How pillows can help with lumbar support
The right mattress is only part of the lumbar support equation; your choice of pillow can affect how your back feels as well. The best pillow for your lower spine depends on your sleep position.
If you're a back sleeper: We suggest placing a small memory foam pillow under your knees to take pressure off your spine and sciatic nerve. Use a standard-size pillow under your head to allow your spine to stay in its natural curvature and remain in a neutral position.
If you're a side sleeper: Opt for a thicker pillow to maintain your head and neck in a neutral position. Hold a body pillow in front of you while you sleep on your side for shoulder support and a pillow between your knees to keep your hips level.
If you're a stomach sleeper: It's best to train yourself to snooze in a different position since this one's bad for your lower and upper back. In the meantime, try placing a flat pillow under your stomach and hips to slightly elevate your pelvis to take some pressure off your lower back and coccyx.
Best sleeping positions for your back
The best way to get better lumbar support throughout the night depends on your sleeping position and sleeping posture. Let's take a deeper look into how each type of sleeper can benefit from better lumbar support.
Back sleepers should look to elevate their knees in bed. This can help relieve pressure from your spine and give you extra lower back support. Additionally, a medium to firm mattress will be the best for the pressure points in your lower back. This will help keep your spinal alignment in a neutral position and keep you from straining your back muscles.
Side sleepers should opt for a pillow that gives them some extra neck support and a mattress that will conform to their spine, like a medium-soft mattress or a medium-firm mattress with a plush mattress topper. Side sleeping is actually one of the best positions to sleep in for a good night's sleep.
Stomach sleepers should try to raise their lower back and hips with a lumbar support pillow for sleeping. A firmer mattress will be your best bet, as long as it offers the support your lower back needs. Stomach sleeping is the worst position for extra lumbar support and can seriously prevent you from getting a good night's sleep. Generally, we suggest stomach sleepers try to find a different position to sleep in.
Combination sleepers, or people who tend to move around a lot during the night, should opt for a medium-firm mattress with low motion transfer. This will help keep you still overnight while supporting your lower back while you sleep.
Other best practices for lumbar support while you're not sleeping
How you sleep isn't the only thing that can have a drastic effect on your back pain. It's important to think about lumbar support all of the time—not just while you sleep.
Sitting is basically the worst position for your back. Many of us slouch in our seats, which can put a strain on the spine and lead to back pain. However, sometimes sitting in a desk chair is unavoidable—especially if you work in an office setting or from a home office.
Support yourself while you're sitting
To combat some of the negative effects prolonged periods of sitting can have on your lower back, it's best to sit with your spine leaning all the way onto the chair back to support your lumbar spine.
Most chairs have lumbar support, but a lot of people tend to lean forward—away from that support—while seated. If you're struggling with good posture, a lumbar support cushion or ergonomic office chair might be able to help you relieve your lower back pain.
A back support pillow or lumbar roll with adjustable straps can help take the pressure off of your back muscles and spine while still remaining soft and breathable. We suggest getting a memory foam back cushion for a soft, plush feel throughout the day.
During a study published in the journal Chiropractic & Manual Therapies, researchers showed lumbar support pillows helped increase or preserve the natural curve of the lumbar spine in those with and without back pain.
Get a car seat cushion
If you're someone who has a long commute to work, then you may find it useful to get yourself a seat cushion for your car. This can help increase the lumbar support in a non-conventional chair and help reduce back pain throughout the day.
Practice your posture
Having poor posture is one of the worst things you can do to your lower back. It continually adds pressure to your back throughout the day and can exponentially increase the stress on your spine and back muscles.
To combat this, be more mindful of the position your back is in while you're sitting and standing during the day. A sturdy backrest can help in an office chair. Try to avoid sitting in recliners for long periods too. Footrests can also help improve your posture when sitting.
Pay a visit to the chiropractor
The chiropractor is a great place to go when you're experiencing lower back pain or neck pain, even if you think it's related to sleep. They'll be able to give you tips and tricks for increasing your lumbar support on a day-to-day basis.
Try a standing desk
Getting a standing desk is one way to combat sitting all day in an office setting. This will allow you to control your posture better and offer more lumbar support throughout the day.
If a standing desk is out of the question, you can try our useful water trick. Get up to refill a glass of water every hour. This forces you to stand up for short periods throughout the day and will also increase your need for bathroom breaks. It's a great way to keep your body moving and give your lower back a break.
FAQs
Why is lumbar support good while sleeping?
Lumbar support is good while sleeping as it provides extra support to the lower region of your back, which helps with proper weight distribution.
Where should lumbar support be placed when sleeping?
Lumbar support should be placed at your head or legs when sleeping. You can use a pillow to maintain your head and neck in a neutral position, and a pillow between (if you're a side sleeper) or under (if you're a back sleeper) your knees to keep your hips level and take pressure off your spine. Stomach sleepers can use a flat pillow to slightly elevate their pelvis to take pressure off the lower back.
Check out Saatva's products to help with lumbar support
After learning about the best sleeping tips to help with lumbar support, you may be in the market for a new mattress, pillows, or other bed accessories.
Saatva has a high-quality and comfortable range of products perfect for lumbar support. Check out our wide selection of supportive mattresses and comfortable pillows that can help with lumbar support.
You can also take our online mattress quiz to see exactly which of our bestselling mattresses is right for you. Take advantage of our 365-night sleep trial and our industry-leading warranty to ensure your new mattress is perfect for you.