The simple
mattress pad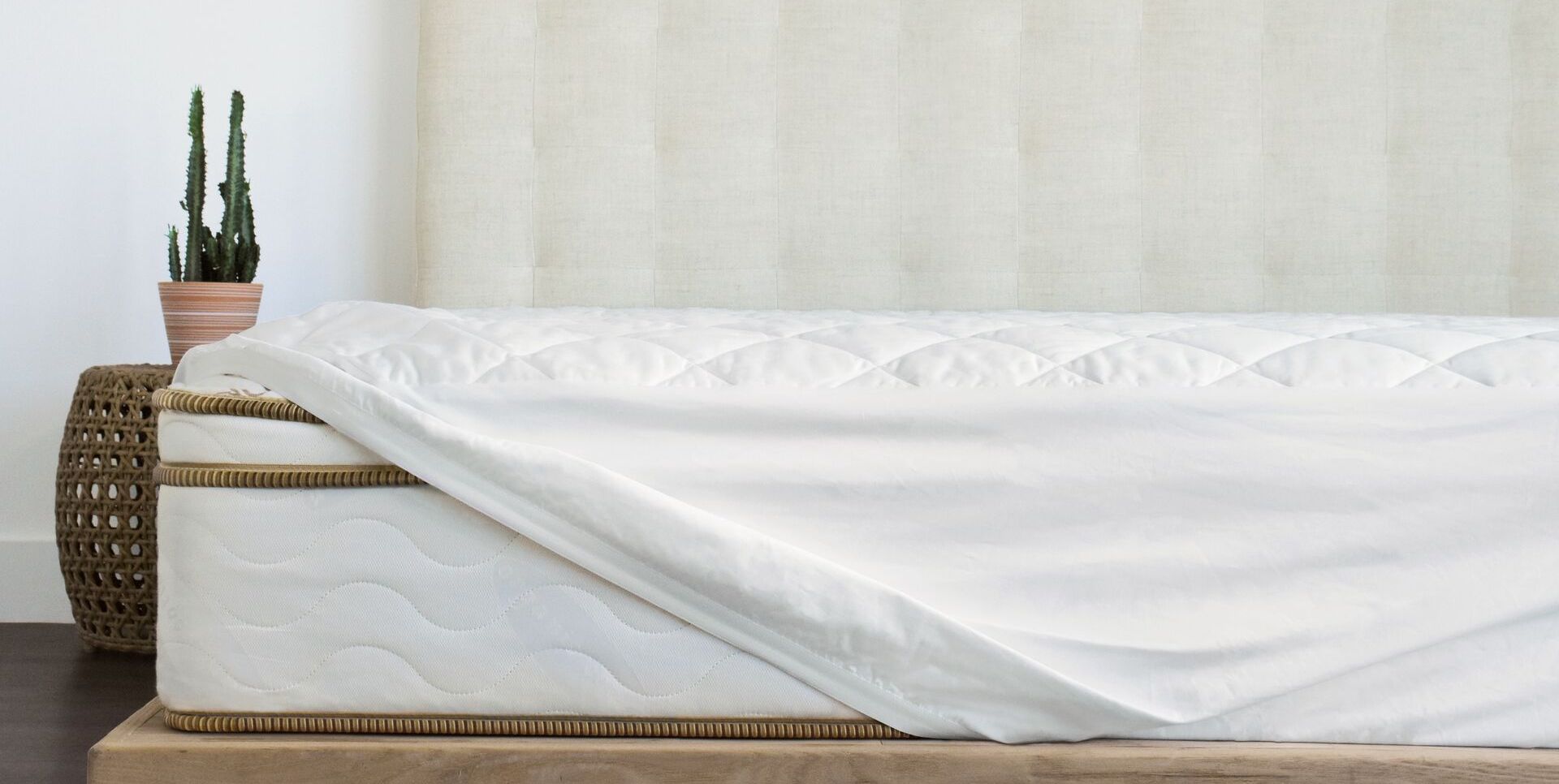 Mattress Pad
Instantly adds a plush layer of comfort and protection
 is one of those unsung bedroom heroes. It's not much to look at, but it goes a long way toward assuring a cool and comfortable night's sleep.
A mattress pad's quilted top, light cushioning, and snug fit help keep you feeling cozy throughout the night. At the same time, the extra layer provides your mattress with much-needed protection against stains and general wear and tear.
"Anything that contributes to comfort contributes to sleep quality," says Terry Cralle, RN, certified clinical sleep educator and Saatva sleep consultant. She adds that if you have kids or pets who share your bed, mattress pads are particularly useful since they can help safeguard against messes.
Here, learn more about different types of mattress pads and how to find the right one for you.
Types of mattress pads
Some of the most popular types of mattress pads include:
Classic mattress pads will give your mattress a slightly softer feel and provide some protection against spills and stains (though they are not waterproof) and allergens. Most often made from cotton, basic mattress pads can be the least expensive option. Those made with higher-quality, more durable cotton tend to be more costly.
Waterproof mattress pads offer protection against spills, stains, moisture, and other fluids—enemies of your mattress's longevity. They are ideal for sleepers who sweat a lot, frequently drink or eat in bed, have small children, have incontinence issues, or have pets that sleep on the bed.
Cooling mattress pads use specially engineered fabrics that lower the temperature of the bed while you sleep, ideal for hot sleepers or those who enjoy a crisp, cold sleep.
Heated mattress pads are like electric blankets except they go under rather than over you to help keep you cozy on chilly nights.
Common mattress pad materials
Mattress pads come in a wide range of fabrics, each one with its own advantages and disadvantages. These are the most popular ones:
Cotton: The most common fabric for mattress pads, cotton is naturally hypoallergenic and breathable. Look for cotton that's free of chemicals and pesticide treatments—key considerations for those with skin sensitivities. Cralle is a fan of organic cotton in a mattress pad because it's breathable and wicks moisture.
Polyester: Polyester is typically less expensive than other fabrics. Polyester isn't as cool as cotton, and it doesn't wick moisture. Another downside is that it isn't considered hypoallergenic.
Plush velour: Velour is a knitted, fluffy-feeling fabric similar to velvet, made from cotton or a synthetic material such as polyester. Many velour mattress pads are also waterproof.
Other natural fibers: Tencel is a natural fiber that feels similar to rayon. While it provides excellent breathability and is moisture-wicking, it's not naturally hypoallergenic the way cotton is. Like Tencel, bamboo is soft and moisture-wicking. It's also hypoallergenic, but it's more expensive than cotton.
Related: Mattress pads, protectors, and toppers: Which do you need?
Mattress pad costs
The cost of mattress pads ranges widely. Inexpensive ones can cost as little as $21.99, but for a high-quality cotton mattress pad with around an inch of padding, expect to pay between $100 and $200.
Mattress pad care
As providers of comfort and shields against mishaps and spills, it's important that your mattress pad is easy to remove and wash. Mattress pads are either secured with elastic corner straps or a skirt of fabric, also lined with elastic. (Ones with elastic side panels give the most secure fit and won't shift or move around during the night.)
Regularly washing a mattress pad will keep your bed clean, sanitized, and odorless. Make sure the mattress pad you select is machine washable, and of course follow the care instructions included with it. (Check out our guide to cleaning your bed for more cleaning tips.)
Experience cooler, more comfortable sleep with this Saatva mattress pad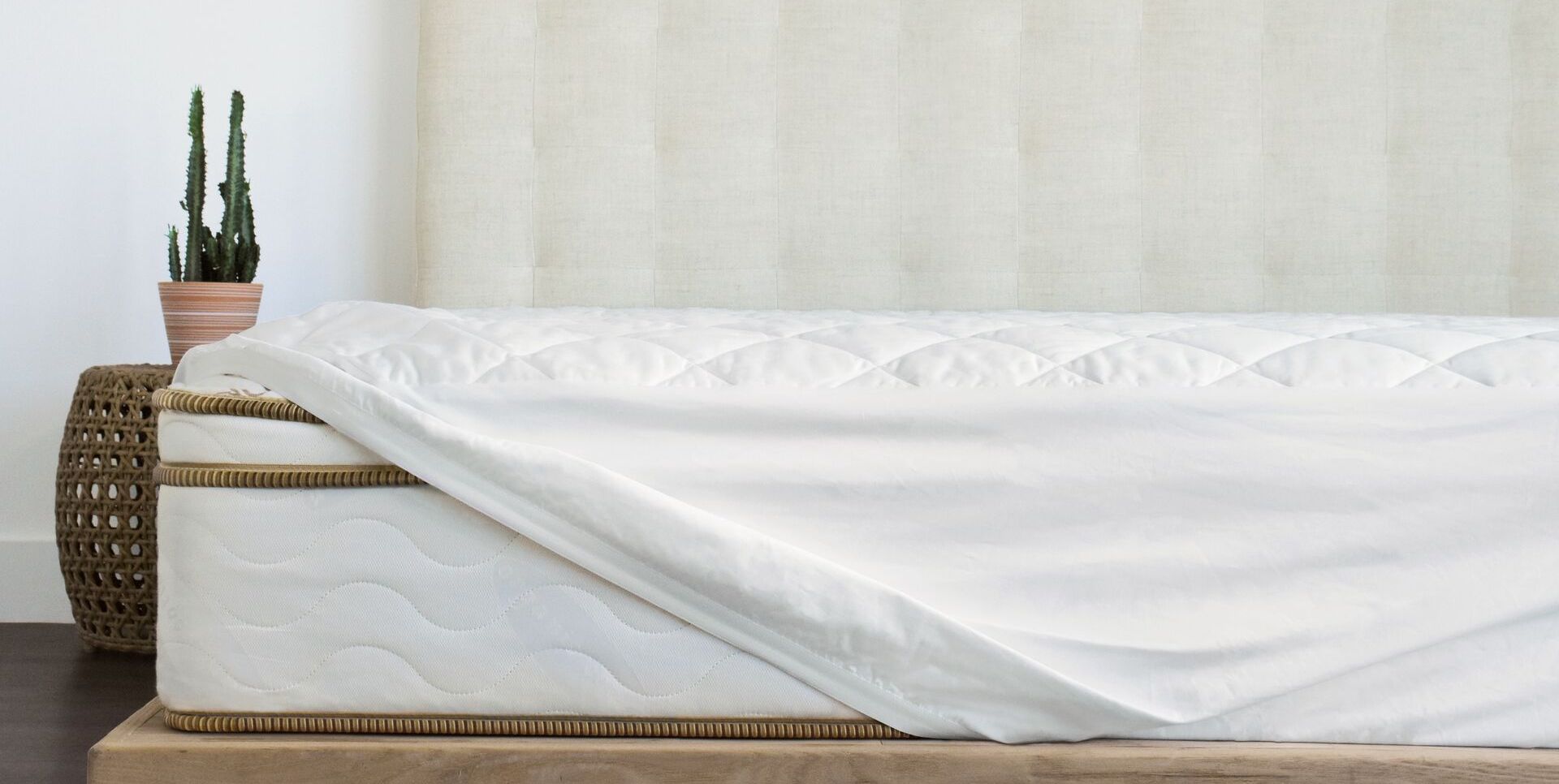 Luxurious diamond-patterned mattress pad made with cotton for optimal breathability and comfort. Side panels finished with extra-wide elastic band to keep mattress pad in place.
What can a mattress topper do for your bed? Check out our mattress topper buyer's guide to find out.