Earth Day is fast approaching! The theme of Earth Day for 2023 is Invest In Our Planet—which can be done in myriad ways, including climate literacy, stopping the use of single-use plastics, planting trees, and choosing sustainable fashion. Sustainability is actually at the heart of everything we do at Saatva—in fact, we're committed to supporting the environment through our business practices.
One way that ties into the greenest day of the year? Well, an Earth Day gift guide, obviously! From candles to face masks and bedding to mattresses (of course), we've rounded up the 17 best eco-conscious, eco-friendly gifts that will help green your bedtime routine. Now that's one way to sleep better!
Best eco-friendly gifts for better sleep
Saatva Organic Sateen Sheet Set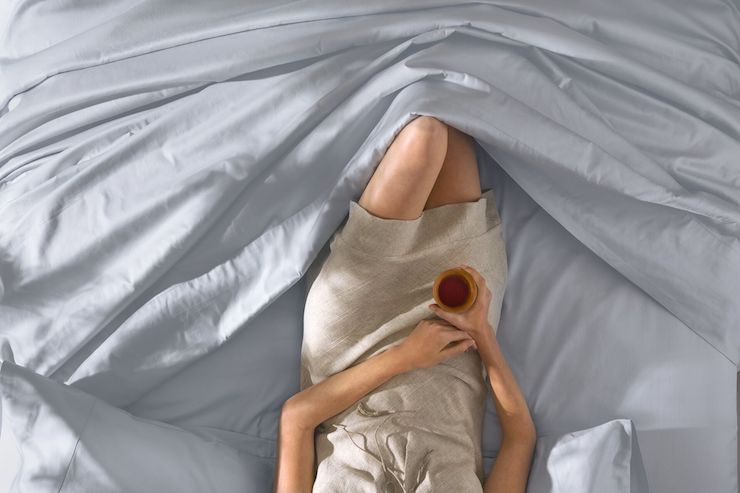 Saatva's
might
 just have a problem getting out of bed in the morning.
$175-$295, saatva.com
Lit Láb Co. La Rosé Candle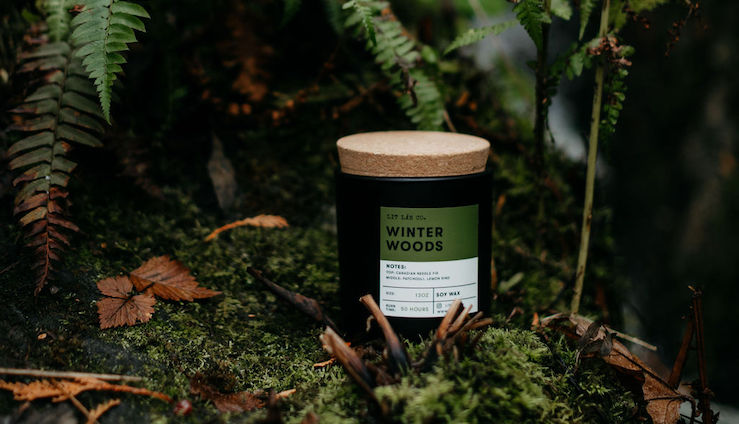 From the chic matte black glass jar to the tiny rose petals adorning the hand-poured wax, this candle by Lit Láb Co. is one for the books—or the bedtime rituals, as the case may be. Top notes of peppercorn, grapefruit, and plum and base notes of patchouli and labdanum surround the heart notes of black rose and cumin, creating a scent that's at once intoxicating and somehow undeniably restful. All Lit Láb Co. candles are hand-poured in small patches with sustainable soy wax and natural wooden wicks and come in recyclable packaging, so you can sleep better at night knowing you're making a difference.
$42, litlab.us
Saatva Organic Sateen Duvet Cover Set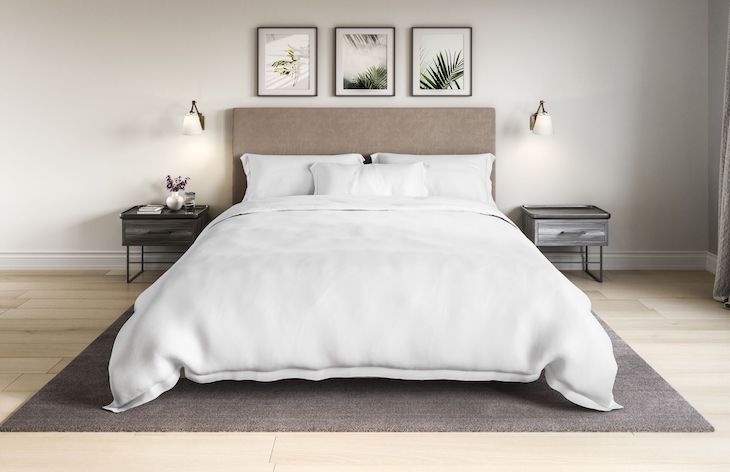 Add a luxuriously inviting finish to your bed with Saatva's
$195-$245, saatva.com
Pixi Beauty Aftersun Soothing Infusion Sheet Mask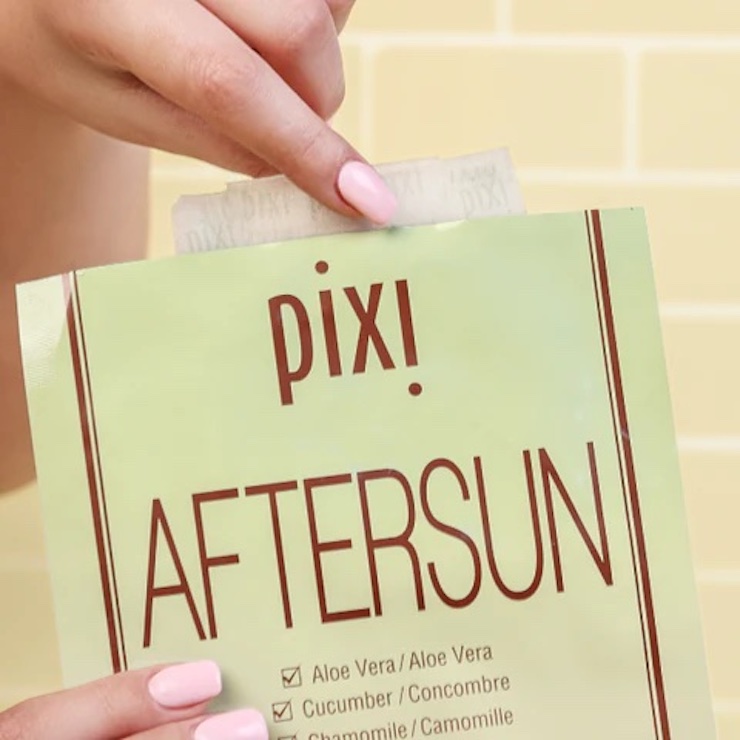 Got a little too much sun while out gardening or picking up discarded single-use plastics? Treat your skin with this soothing sheet mask from Pixi Beauty. A combination of ceramides, humectants, aloe vera, cucumber, and chamomile helps to instantly cool, soothe, and calm skin—plus, the microfiber mask itself is paraben-free and biodegradable! Pop one on for 10-15 minutes before bed and let the hydrating formula do its work while you sleep.
$10 for a pack of three, pixibeauty.com
Koze Get Ready With Me Robe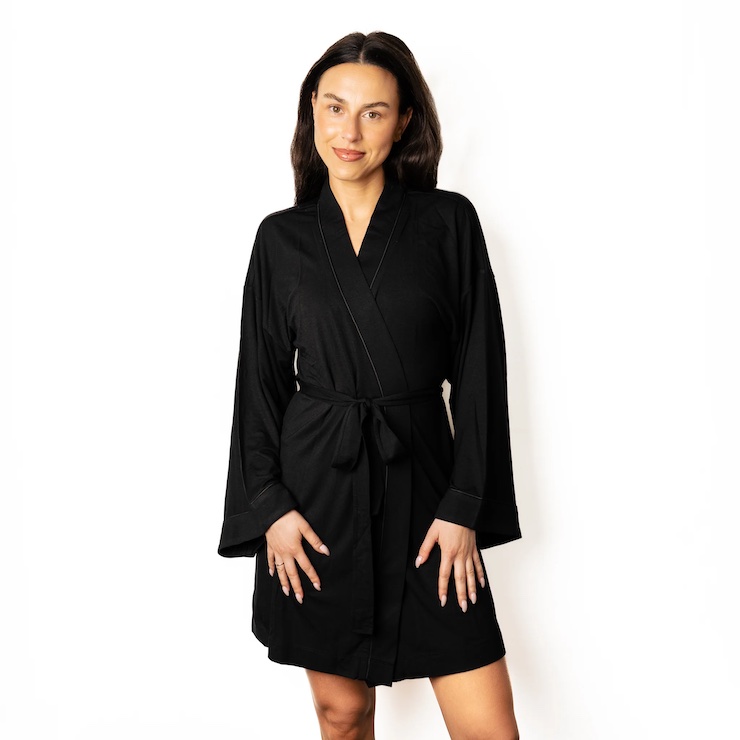 Whether or not you're a robe person, you definitely will be once you feel how soft and comfortable Koze's Get Ready With Me Robe is. Wear it before bed, slip it on before you wake up, and lounge around in it beneath your sheets. The Tencel Modal and Spandex blend is sustainably produced and provides long-lasting softness, color retention, and biodegradability—and it's designed in a wide variety of sizes from XS-3XL. Trust us—you'll never want to take it off. (And we won't judge you if you don't.)
$85, iminit.com
Saatva Banded Percale Sheet Set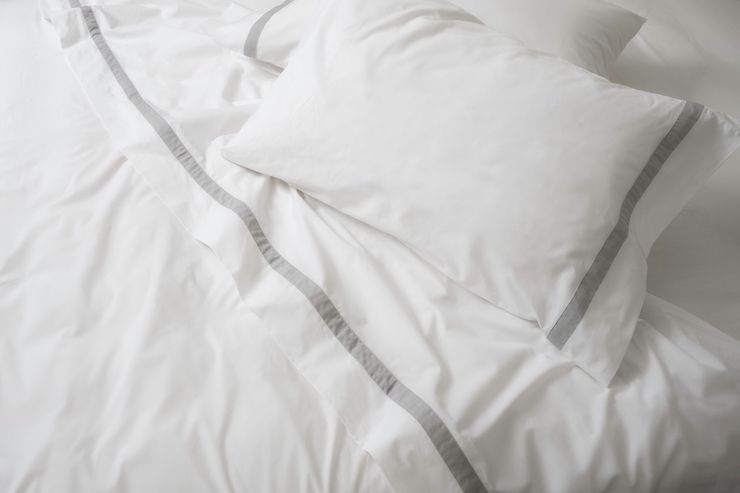 Are you a hot sleeper? Indulge in five-star hotel luxury right in your own bedroom with this
and
 the planet.
$145-$255, saatva.com
Manucurist Crème Mains in Fleur d'Orange (Orange Blossom Hand Cream)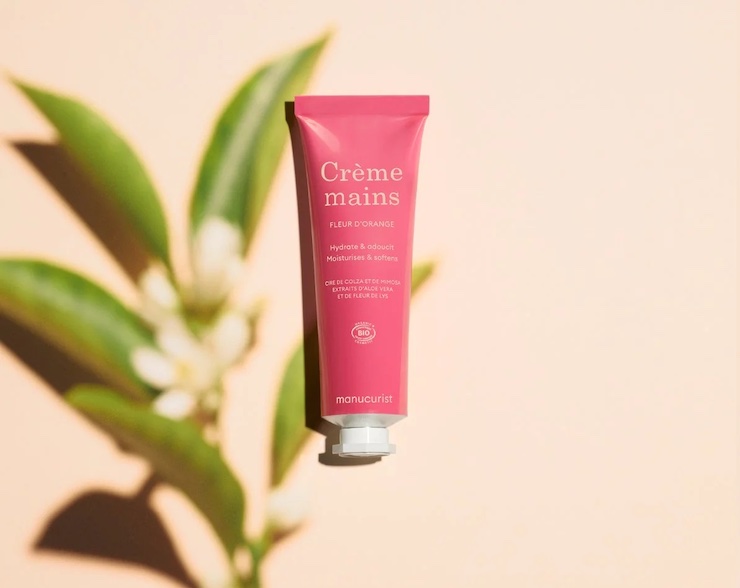 Softening your hands while doing good for the earth? It's more than possible, thanks to Manucurist's Crème Mains in Fleur d'Orange (that's Orange Blossom Hand Cream for you non-French speakers). It sinks into skin immediately upon contact, leaving behind hydrated hands and a divine, citrusy scent. Manucurist's mission is to create clean products for the hands and nails, from their patented Green Flash™ gel nail polish to their trio of hand creams (in addition to Orange Blossom, choose from Lavender and Rose). The hand cream is crafted from 98.7% natural origin ingredients and the packaging is all recyclable. What more reason do you need to keep this beautiful tube on your nightstand?
$16, manucurist.com
Saatva Organic Percale Duvet Cover Set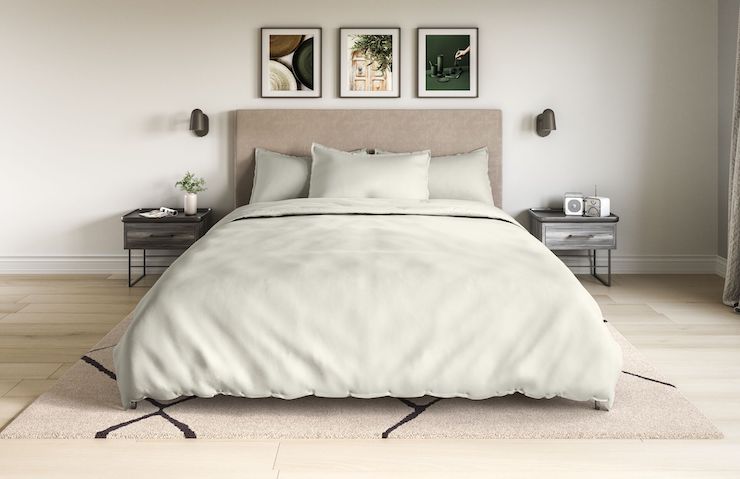 Need a good-for-the-planet reason to sink into bed tonight? Saatva's 
$165-$215, saatva.com
Saatva Latex Pillow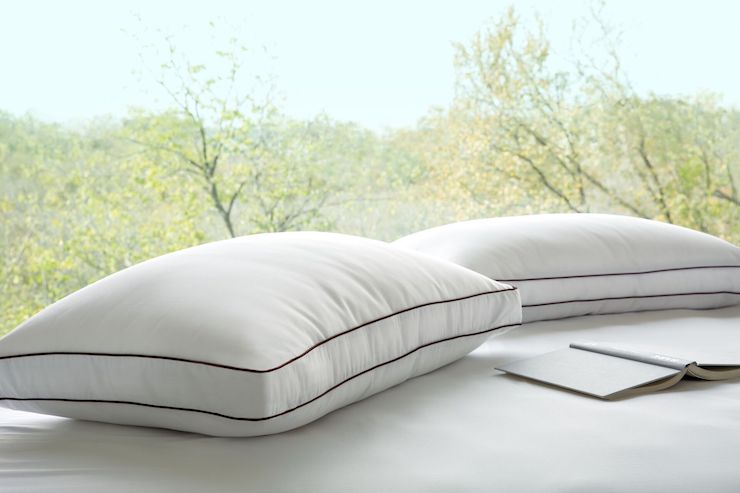 Get your head in the eco-friendly game with this
$165-$185, saatva.com
Thrive Causemetics Liquid Balm Lip Treatment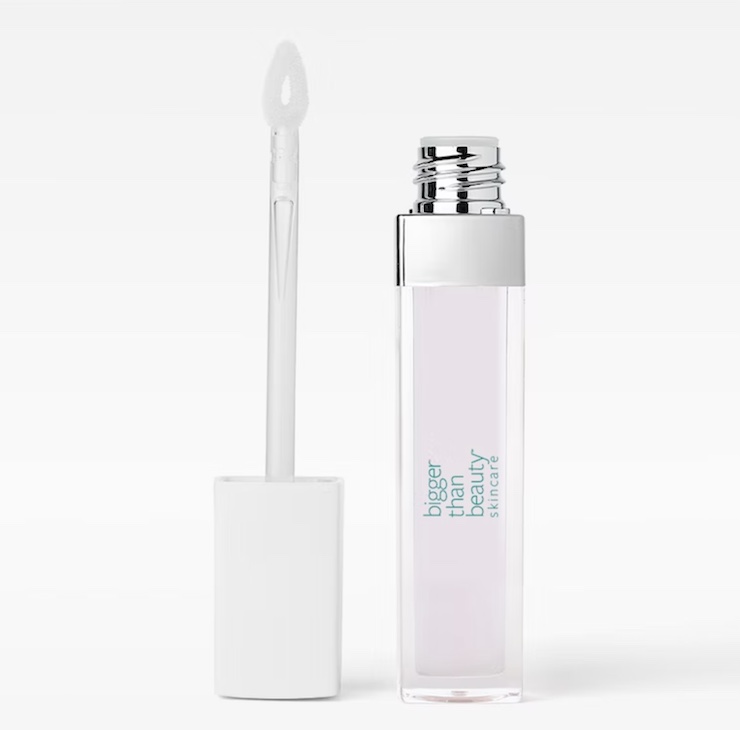 Do yourself a little lip service by applying Thrive Causemetics' super smooth lip treatment before you slip between the sheets and head off to dreamland. It's 100% vegan, cruelty-free, and formulated without parabens, phthalates, sulfates, and synthetic fragrance—but it is formulated with sesame seed extract and vitamin E, which are both packed with antioxidants to help protect lips from environmental stressors. The all-natural, citrus-scented (and flavored!) lip balm applies like a dream too, without any annoying stickiness.
Saatva Herringbone Knit Blanket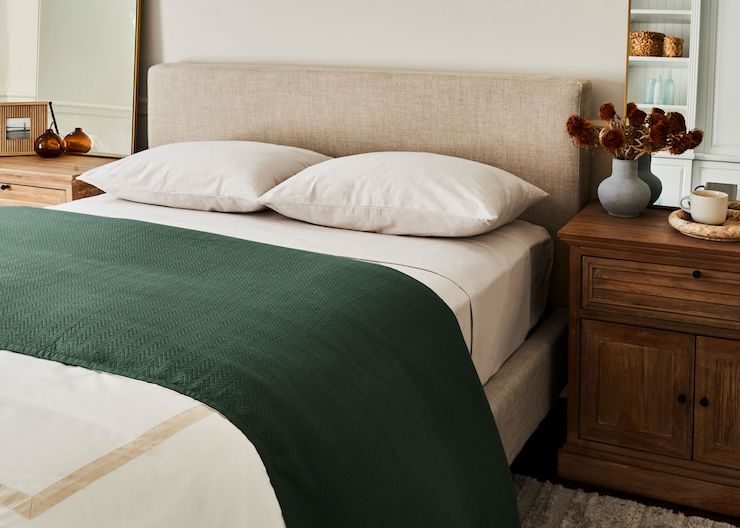 Coverlet. Top layer. Comforter alternative. No matter which way you want to use Saatva's
$165-$245, saatva.com
Remedium Guava & Ginger Candle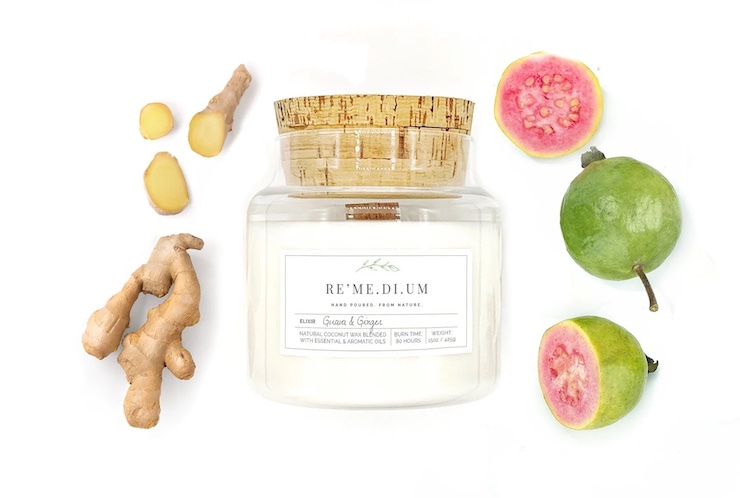 Light up your life—and your bedroom—with Remedium's Guava & Ginger Candle. This summery scent contains the aforementioned notes of guava and ginger, plus coconut, musk, amber, and guaiac wood for a zingy aroma that permeates the room beautifully. It's hand-made and poured from small batches of natural coconut wax and essential oils into a clear, reusable glass jar and finished with a wood wick. The resulting design is almost too beautiful to burn.
$42, remediumcandle.com
Saatva Diamond Knit Blanket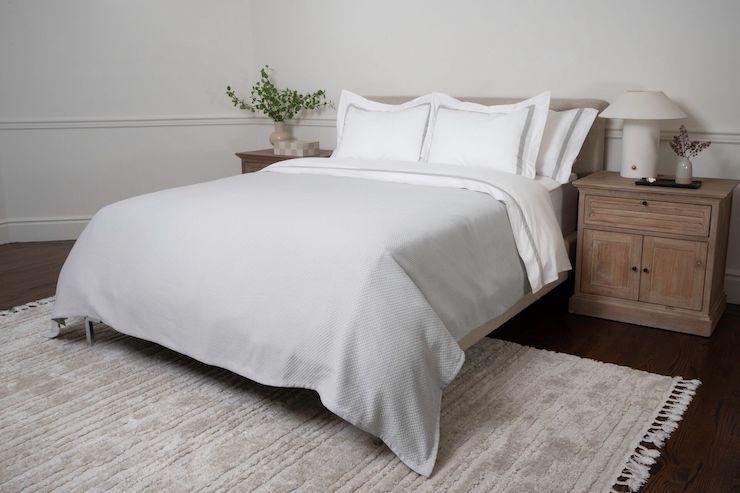 Breathable, cozy, hypoallergenic—this
$165-$245, saatva.com
R. Riveter Sunshine Candle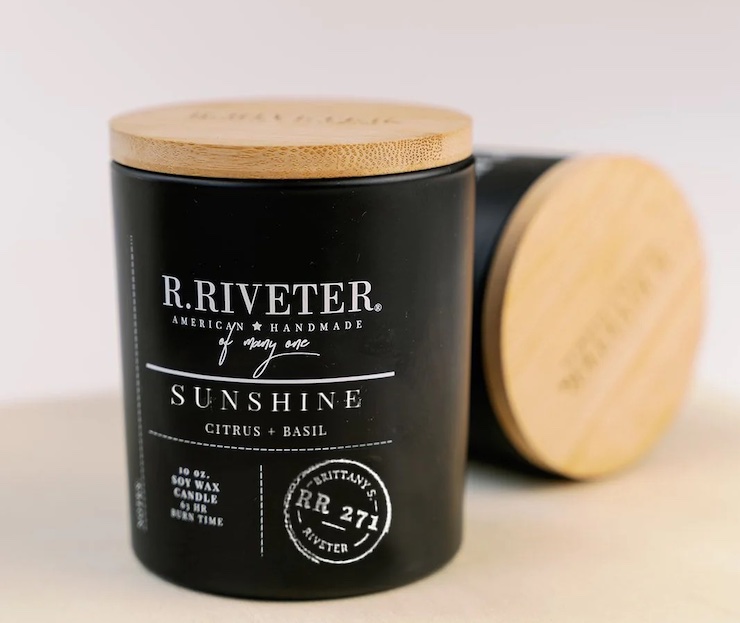 Citrus and basil. American-grown soy wax. A 63-hour burn time. 100% phthalate-free. Should we go on? Well, when it comes to the R. Riveter Sunshine candle, we just might. But really, what you need to know is this: It smells fantastic, burns for hours, and makes a gorgeous statement on your bedside table. What more do you need?
$25, rriveter.com
Nuria Replenishing Biocellulose Mask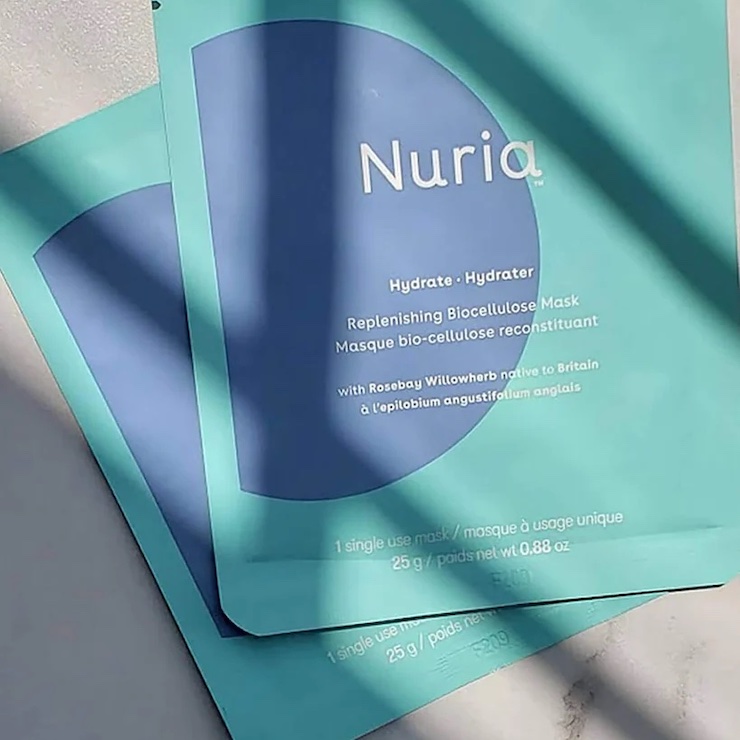 Hydrating, plumping, moisturizing, calming—the replenishing biocellulose mask from Nuria does it all. It's formulated with wild-grown rosebay willowherb and made without parabens, sulfates, phthalates, or dyes. All you need to do is slip one on for about 15 minutes before bed and then wake up with smooth, visibly plumped skin.
$6, nuriabeauty.com
Saatva Zenhaven Natural Latex Mattress
Looking for a good night's sleep (finally)? We've got your back. Drift into pure, effortless sleep with Saatva's
$1,795-$3,695, saatva.com
Saatva Latex Hybrid Mattress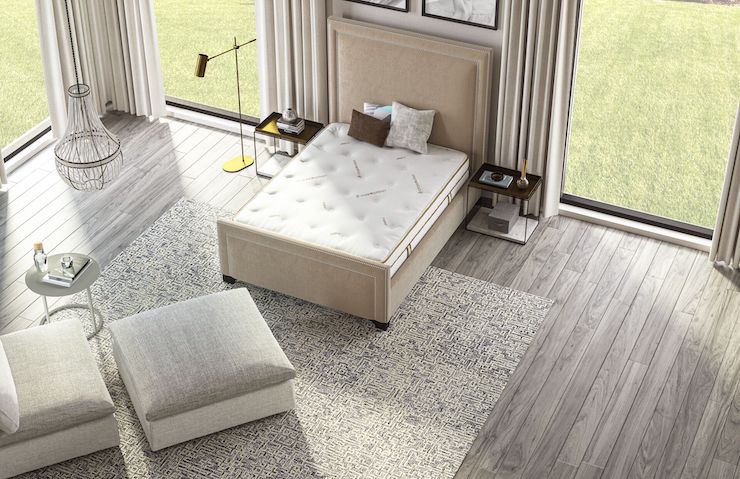 Latex meets luxury with Saatva's
$1,295-$2,595, saatva.com
Earth Day sleep tips
Need a little help learning how to be eco-friendly in your home—which can also help improve your sleep? We've got you covered! We compiled a few of our best articles to get you started:
FAQs
What is a good Earth Day gift?
The most popular Earth Day gifts are ones that are sustainably sourced and crafted, made from eco-friendly and eco-conscious ingredients and materials, and can be recycled (even the packaging). Some examples of great eco-friendly gifts are candles, robes, pillows, bedding, and face masks. And, in our humble opinion, this goes a long way toward giving the gift of better sleep!
What can you do to honor Earth Day?
The theme of Earth Day for 2023 is Invest In Our Planet. This can be done in a variety of ways, including climate literacy in school, ending the use of single-use plastics, planting trees, voting to protect the environment, participating in The Great Global Cleanup (a worldwide campaign to clean up beaches, parks, communities, rivers, lakes, and trails), and fighting fast fashion by choosing more sustainable clothing.
Shop Saatva this Earth Day
Looking to really make a difference this Earth Day? Choose from a selection of eco-conscious gifts at Saatva! All Saatva products are made with eco-friendly materials that are free of harmful chemicals, so they're good for the environment and your health.
Check out our current sale offerings to see how you can save on better sleep—plus, find more gift ideas here!