Traditionally, mattress shopping was notorious for delivering a terrible customer experience. That's why, in 2010, Saatva's founders set out to do something new in the mattress space: Create a company that would make mattress shopping easy and enjoyable, without any of the phony pricing or high-pressure sales tactics that made shoppers miserable. This new luxury mattress brand would have an online business model to keep prices affordable, a generous home trial so customers could try out the bed in the comfort of their own home, and a commitment to exceptional service, from the first point of contact all the way through white-glove delivery and beyond.
Ten years later, the Saatva service standard remains unique in the mattress industry. And it's not just us tooting our own horn: More than 40,000 five-star customer reviews prove that our founders were on to something. Here are the seven customer service principles at the core of our company, and what actual customers tell us about them.
We're here for you 24/7
Saatva's sleep guides are available 24 hours a day, 7 days a week, 365 days a year—nights, weekends, and holidays included. The door to our New York-based customer service center never closes. Whether you're trying to decide which of our luxury mattresses is right for you or you have a question about a recent purchase, we're always at the other end of the line.
I went into research mode when my hubby and I needed a new mattress. I must have had a million questions when I found Saatva, and customer service was there for me at all hours to answer every one of them!
(Read the full review here.)
Here's what 24/7 customer service looks like:
We never pressure you to buy
A luxury mattress is definitely an investment. That's why we give you 365 nights to try our mattresses in the comfort of your own home, without any salespeople hovering nearby. After all, it takes a while to know whether a mattress will be truly comfortable night after night.
Learn more about our home trial:
We're transparent about pricing
Instead of running sales that distort the true value of our mattresses, Saatva offers consistently low prices year-round. We can do that by selling directly to you online, cutting out retail store overhead like store rents and commissions and passing those savings on to customers.
I was hesitant about buying a mattress online. That's a big purchase to make without testing the merchandise! I visited the website several times, chatting with the customer service reps. They were probably sick of me, but each time they were so nice and helpful. They really treat you like family! To add to my research, I visited a local mattress store & found the "mattress of my dreams!" The price tag at $5,000 however was a nightmare so I came home & Googled comparables. Guess who came up?! Saatva!! It was meant to be, so I ordered it and couldn't be happier! I've never slept better.
(Read the full review here.)
We stand by our policies
If someone tells us they aren't satisfied for any reason, we don't try to convince them otherwise. We know we aren't the mattress for everyone, and our main priority is making customers happy, even if you decide Saatva isn't your perfect match.
The Saatva Mattress experience was indeed five stars in all respects—unfortunately it ended up not being the mattress for me—but the pleasurable people who helped through the ordering and delivery process to the customer service reps who tried to help us fit into the mattress we purchased. When we decided that the mattress was just too firm for our sleep needs, there was no pressure, just friendly helpful people who stood behind their product and warranty who politely set up my refund for my mattress. Truly a unique experience in today's society!!
(Read the full review here.)
Take our quiz to find out which Saatva mattress is right for you.
We always try to make a situation right
What if you decide you prefer a different comfort level, mattress type, or mattress size than the one you just bought? We'll do everything we can to get you the bed that suits you best.
When the new mattress arrived, I discovered I had ordered the wrong size (cal king instead of reg king). I called Lynsey and left a message and she got right back to me. She said no worries-they would exchange the mattress for the right size at no cost for the second delivery.
(Read the full review here.)
We do all the heavy lifting for you
Most other internet mattress companies drop a compressed foam mattress in a box at your doorstep, leaving you to do all the work. When you order a mattress from Saatva, you get to sit back and relax. Our free white-glove delivery policy means we hand-deliver your mattress, set it up in the room of your choice, and take away your old bed.
A truly miracle mattress. I have had back issues for years, no surgeries, just disk issues. Pains down my legs, hard to sit or stand for long, etc. We received our Luxury Firm Saatva mattress approximately 10 days after ordering after many months of researching. The delivery guys were right on time and were in and out in 45 minutes (this included taking down and removing the old bed).
(Read the full review here.)
We have the best warranties in the business
We stand behind the quality of our products, which is why we offer the most generous warranties in the business. Our non-prorated warranties mean we'll replace your mattress at no charge for the first two years if deemed defective; for the duration of your warranty, we'll repair and re-cover your mattress for a $99 processing fee each way. Meanwhile, our fairness replacement option allows you to buy a brand new mattress for a percentage of the cost if your mattress is deemed defective after the first two years.
The warranty is superior to any others and they actually honor it. I could never imagine ordering such an important purchase over the internet—but I figured with the return policy I really couldn't lose.
(Read the full review here.)
Improve your sleep with these Saatva mattresses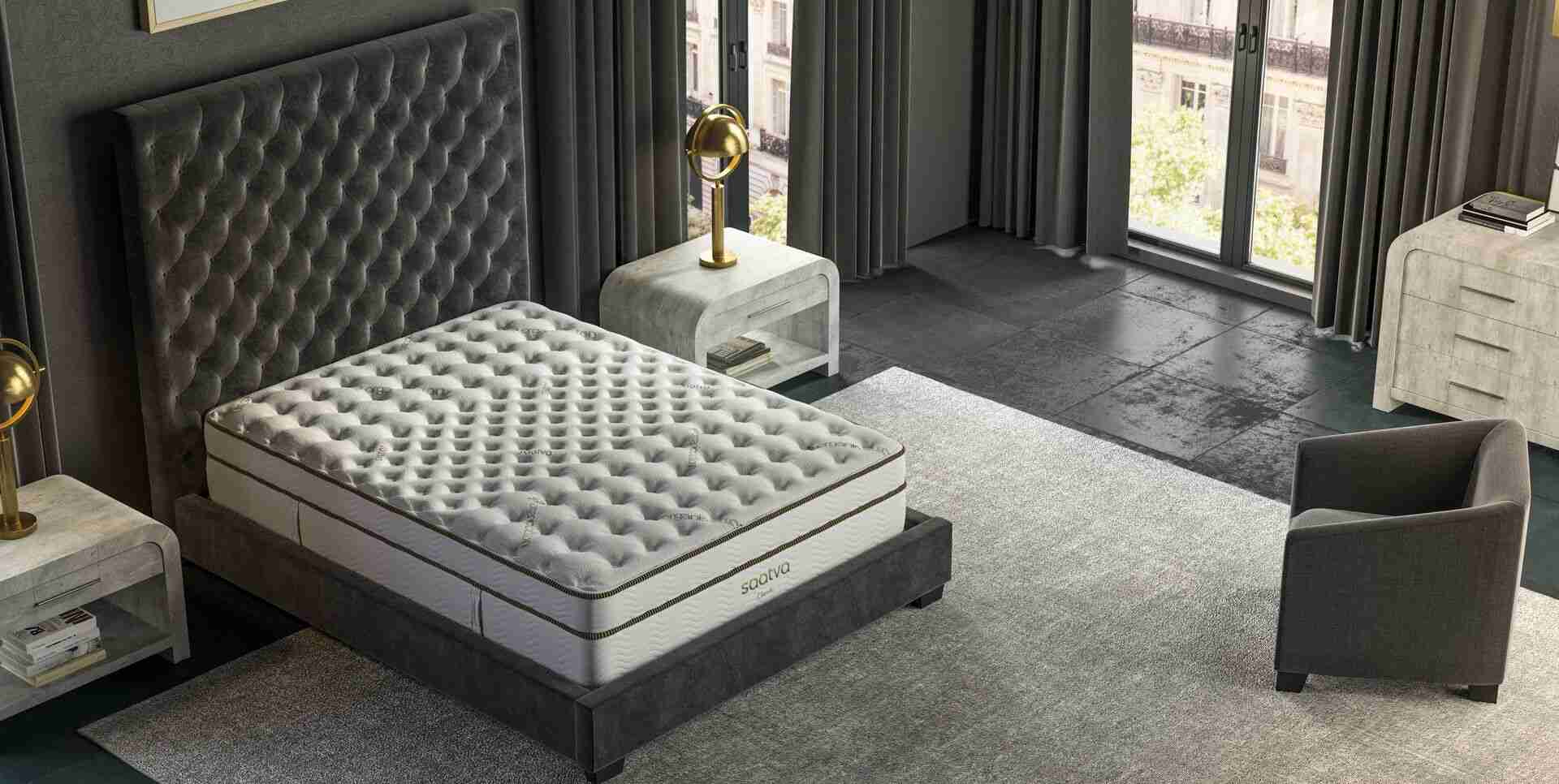 Our flagship luxury mattress is expertly engineered with coil-on-coil construction for durability, a layer of memory foam for enhanced back support, and a cushiony Euro pillow top for extra comfort.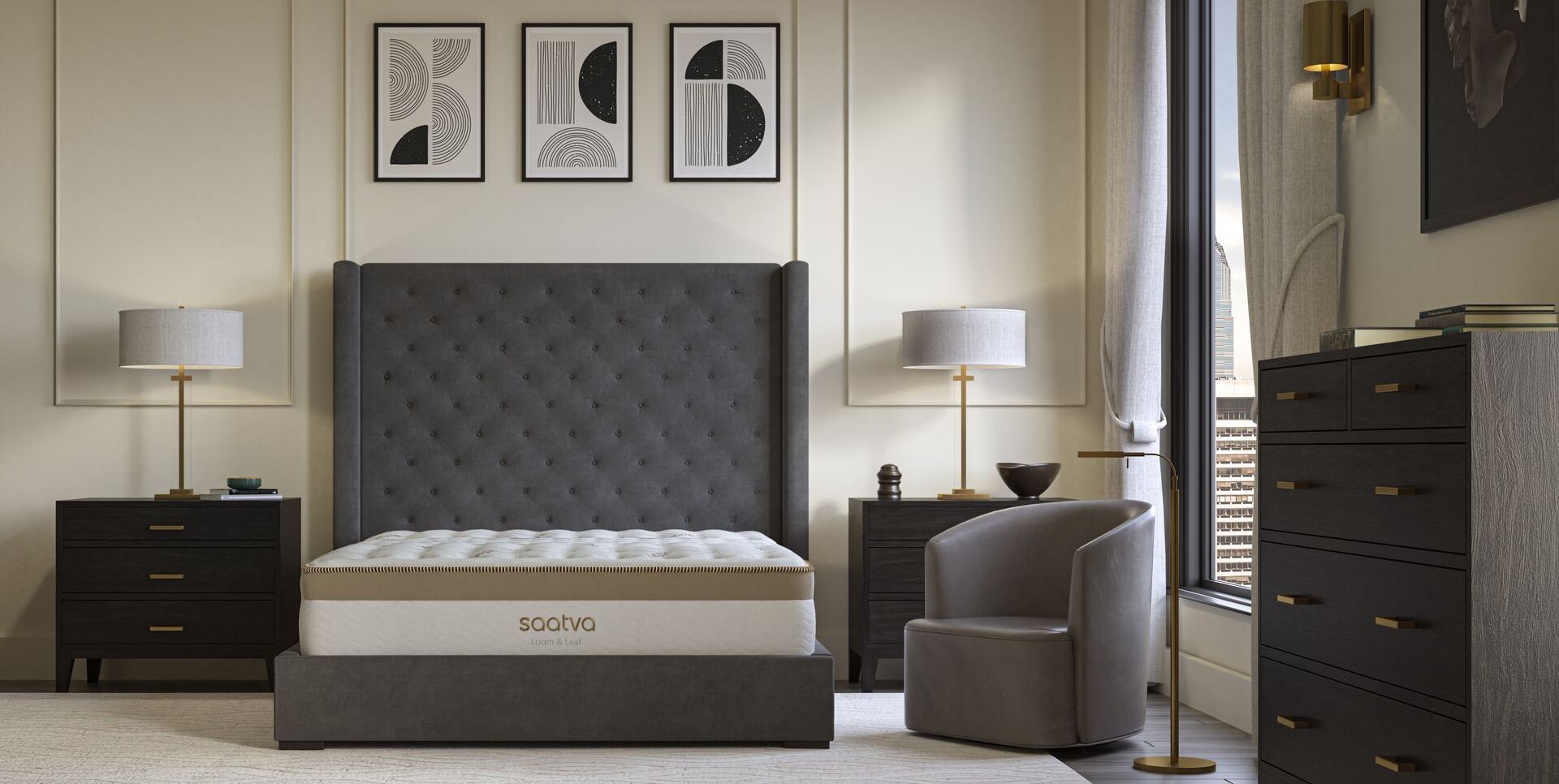 Premium memory foam, handcrafted in the U.S. with eco-friendly materials. Breathable organic cotton, cooling spinal gel, and layers of high-density support foam assure a cool, comfortable night's sleep.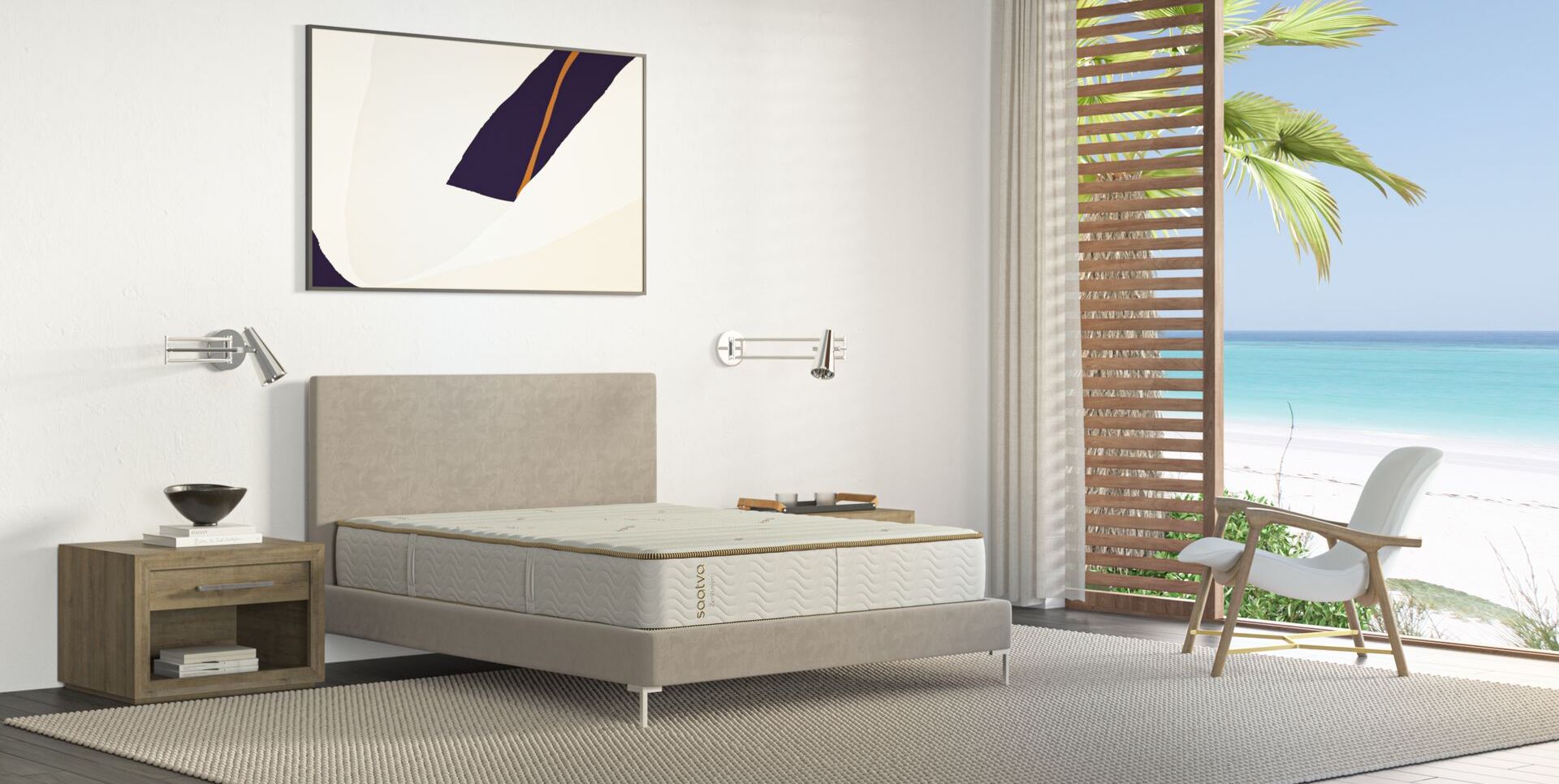 Natural latex responds to every curve for pressure-free support and responsive comfort. Natural latex is supple, resilient, and durable, for the ultimate in elevated sleep. (It's naturally hypoallergenic too.)
Curious about what the name Saatva means? Here, learn about how our company got its name.