One of the most common questions we get asked about our company is, What does the name Saatva mean?" To answer that question, we need to go back to the beginning.
The story of Saatva
When Saatva launched in 2010, the founders wanted to create a different kind of mattress company. "Over the prior thirty or forty years, the mattress industry had developed a terrible reputation," says Saatva founder and CEO Ron Rudzin. With misleading marketing, overbearing salespeople, and inflated prices, buying a mattress had become a miserable experience.
By adopting an innovative online business model, Rudzin and his cofounders saw how they could make luxury mattress shopping easier for everyone. They could replace the confusing, exhausting environment of the traditional mattress store with 24/7 customer service and a no-pressure home trial. "We wanted to offer the best service and the best products, and treat customers in a way that they hadn't seen in the mattress industry in my lifetime," Rudzin says.
From first contact with a sales representative to last handoff from the white-glove delivery team, the company would be committed to customer delight. What's more, that commitment would continue well beyond the point of purchase, with a generous home trial and an industry-leading warranty.
With a clear vision and guiding philosophy, all the founders needed was a name.
What's in a name?
A company name is more than just a logo. It also sends a message about what the business stands for. Lots of corporate names sound catchy but mean nothing. Rudzin wanted a name that would reflect the company's values and signal to customers how they could expect to be treated.
That's when Jen Pressley, vice president of creative, introduced him to the concept of sattva. In Hindu philosophy, sattva represents purity, wholesomeness, and virtue. It is one of three gunas, or attributes, that all human beings possess. "Everybody has sattva in them. It's a human quality," Pressley explains. "The state of sattva is the one people most experience when they wake up in the morning, when they're fresh, when the day is pure."
As a name for this new venture, she realized, it was perfect.
"When I found out all the qualities of the product we were selling—eco-consciousness, really paying attention to how we treat the customer, making customer service No. 1 in an industry where there really wasn't great customer service—I realized how important it was going to be to message through our name that we were different," Pressley says. An unfamiliar word (with a slight tweak in spelling) was also a conversation starter. "I knew it would be challenging," Pressley says, "but I also wanted it to present an opportunity to have a conversation with customers about what we stand for."
What Saatva means to us
Saatva is more than a name to us. It's a blueprint for an ethical, compassionate, and sustainable business. Here are just some of the ways we strive to live up to our principles:
If a customer isn't satisfied, we'll do everything in our power to make it right. Nothing is more important to us than your long-term comfort.
Our salespeople are friendly, knowledgeable, and never work for commissions. They'll help steer you to the right mattress, even if it isn't one of ours.
We offer a generous home trial and warranty, among the best in the industry.
We offer free white glove delivery with our nationwide network of fulfillment teams, so you won't have to lift a finger to set up your new mattress.
We use eco-friendly materials like organic cotton, recycled steel coils, eco-friendly memory foam, 100% natural latex, and natural thistle flame retardant. What's more, our mattresses will never off-gas in your home.
Improve your sleep with these Saatva mattresses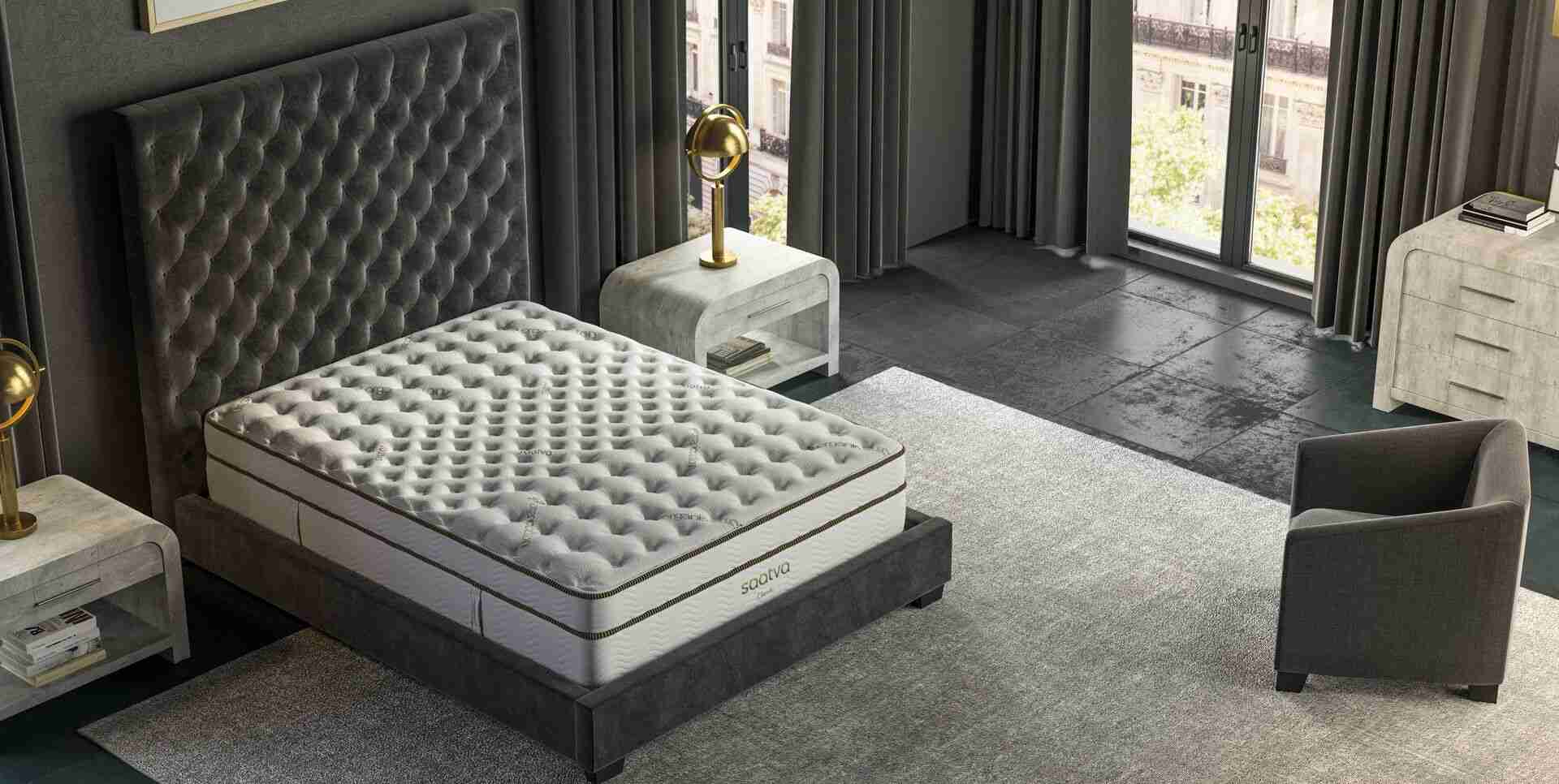 Our flagship luxury mattress is expertly engineered with coil-on-coil construction for durability, a layer of memory foam for enhanced back support, and a cushiony Euro pillow top for extra comfort.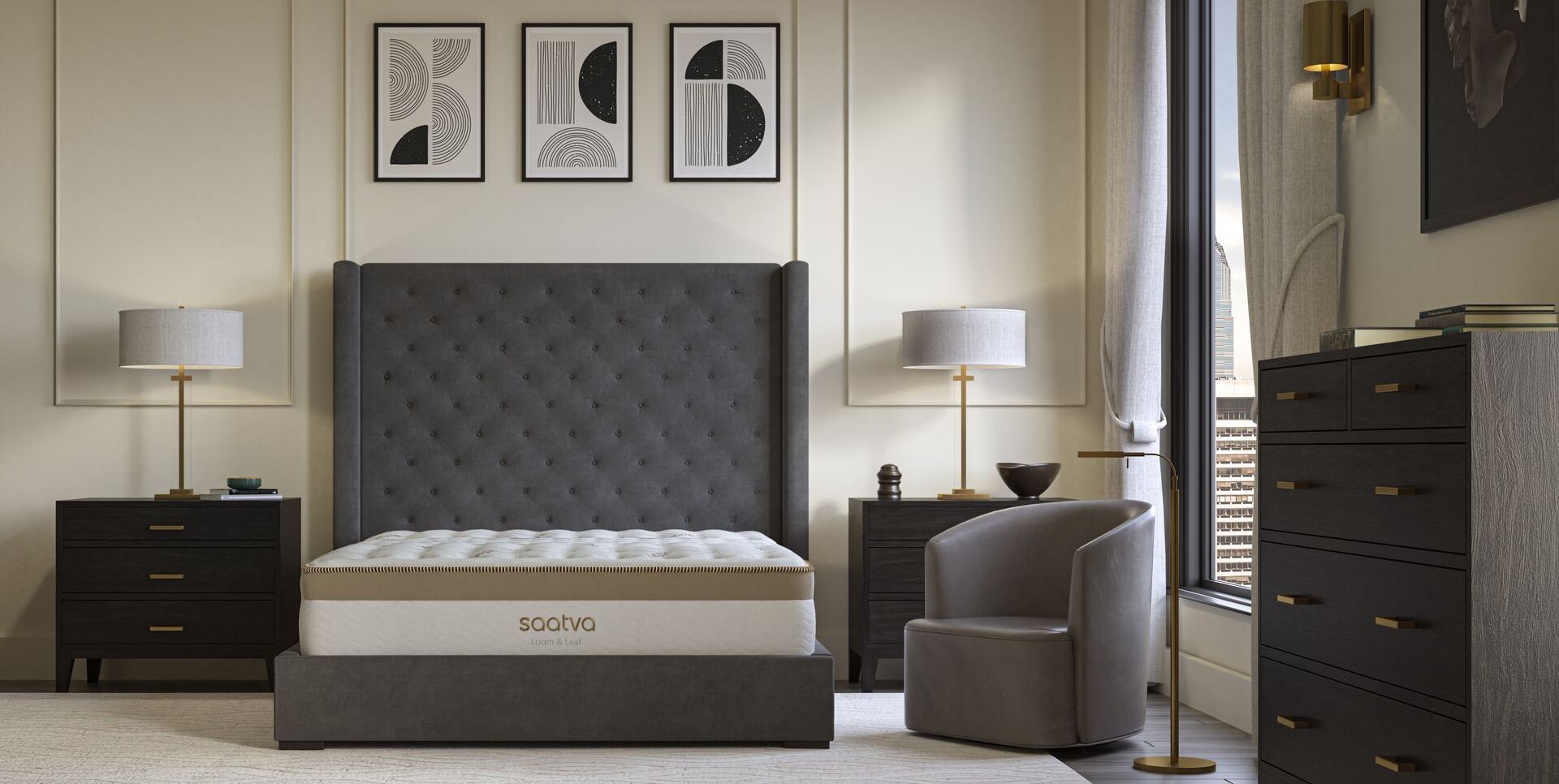 Premium memory foam, handcrafted in the U.S. with eco-friendly materials. Breathable organic cotton, cooling spinal gel, and layers of high-density support foam assure a cool, comfortable night's sleep.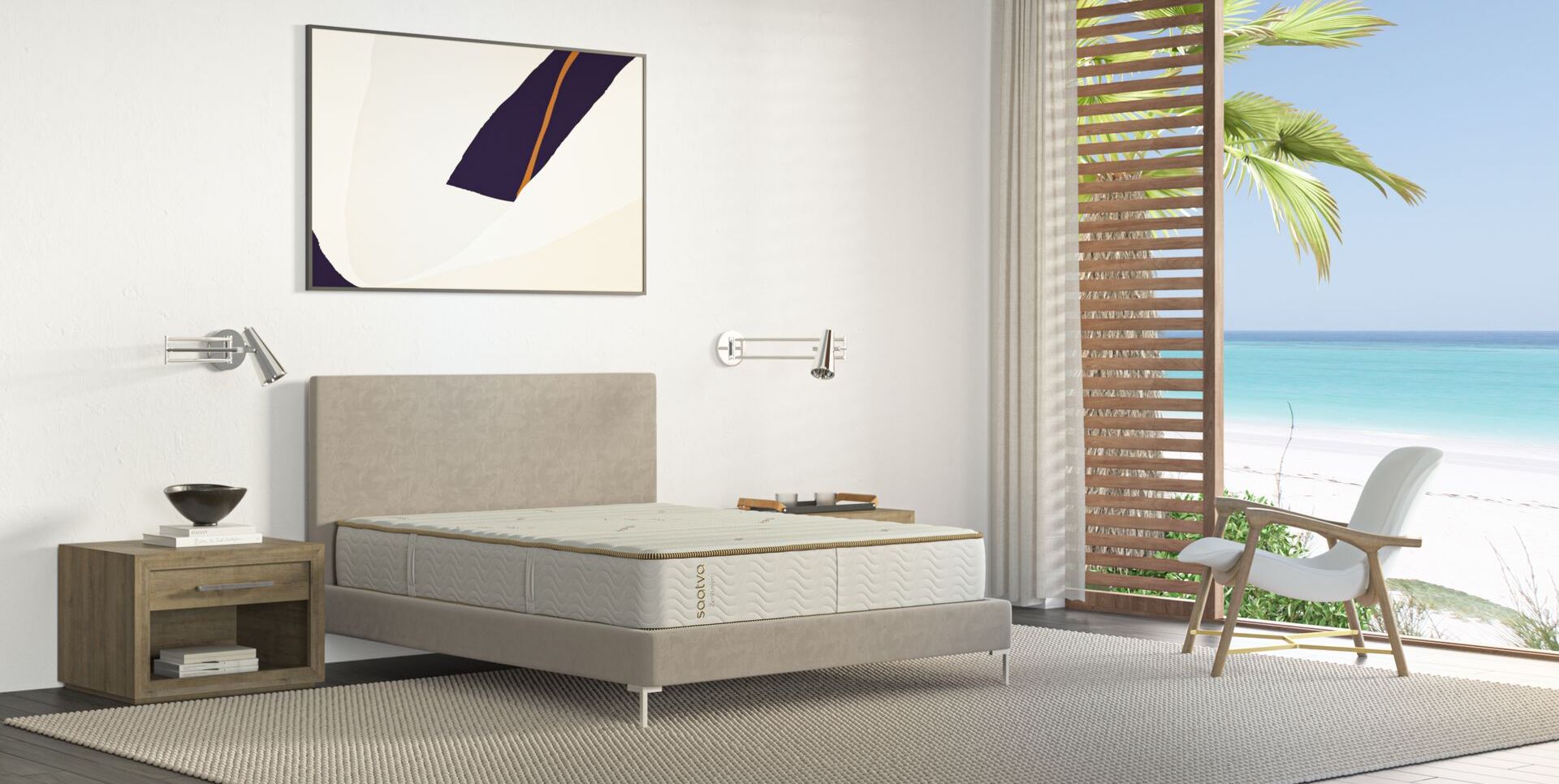 Natural latex responds to every curve for pressure-free support and responsive comfort. Natural latex is supple, resilient, and durable, for the ultimate in elevated sleep. (It's naturally hypoallergenic too.)
FAQs
Who is Saatva owned by?
Saatva is a privately-held direct-to-consumer mattress company that launched in 2010. Ron Rudzin is Saatva's founder and CEO.
How do you pronounce Saatva?
Saatva is inspired by the Sanskrit word sattva, referring to goodness, wholeness, peacefulness, and truth. It's pronounced sahtvuh.
Call us today at 877-672-2882 to see if Saatva is right for you. We're here 24/7.