One of the most important considerations to make when choosing a new mattress is comfort level. If falling into a plush, cloud-like mattress at the end of a long day sounds ideal to you, then a soft mattress might be your perfect match. But a soft mattress isn't the best choice for everyone.
Here, we've outlined what a soft mattress is and how to determine if a soft mattress is right for you.
What is a soft mattress?
There is no industry standard for mattress firmness. To help guide your selection to finding a soft mattress, many mattress companies (including Saatva) use a 10-point scale to rate comfort level. Generally speaking, the higher the number, the firmer the mattress, from 3-4 at the low ("soft," or "plush") end to 7-8 at the high ("firm") end.
Here's the comfort level scale Saatva uses:

What is the softest type of mattress?
If you're looking for the best soft mattress, keep this in mind: No one mattress type—innerspring, memory foam, latex, hybrid, etc.—is inherently softer than the other.
Typically, the comfort level, or softness of a mattress, comes from the top layers of the mattress, where foams and padding reside. The softer the foams and padding in the upper layers of the mattress, the softer the mattress will feel when you lie down on it.
Also, keep in mind that a new mattress takes time to break in—so while it may feel stiffer and firmer to start, the materials in the top layers of the mattress will soften up over time.
When should you choose a soft mattress?
Determining whether a soft mattress is right for you starts by taking into account your body type, typical sleep position, and personal preferences. Here are three times when a soft mattress is a good option:
You're a side sleeper: A soft mattress conforms to your joints and spine to provide cushion and support for pressure points in contact with the mattress. For side sleepers, this means the shoulder, hip, outside of your knee and foot. A soft or plush surface sinks in enough to provide pressure relief.
You're a back sleeper: If this is your preferred sleep position, you're in luck: You can sleep well on most mattresses, including a soft mattress. Just make sure the mattress isn't so soft it doesn't support your spine in proper alignment.
You're a lighter weight: An excessively soft mattress can sink under a heavier person's weight, but people of lighter weight generally will feel more comfortable on a soft mattress. Someone weighing less than 130 pounds is likely to enjoy a soft to medium firm mattress.
When is a soft mattress not right for you?
A soft mattress isn't for everyone. People who weigh more than 230 pounds may find it uncomfortable because of too much sinkage. Stomach sleepers also need firmer mattresses to provide proper support for their hips and prevent sinkage that will misalign their spine and cause discomfort.
What if you like a soft mattress but your partner doesn't?
If you and your partner have different sleep positions or body weights, you'll want to consider mattresses that offer "dual firmness" or "split firmness" so that each side of the mattress can accommodate the needs of the respective sleeper using it.
An adjustable air mattress might be a good option in this scenario. Its separate air chambers on each side of the bed allow you to customize firmness for each partner. Another option is to create the equivalent of a king-size mattress with two twin XL mattresses side by side, each suited to the needs and comfort of the one who sleeps on that side of the bed.
Find the right soft mattress for you at Saatva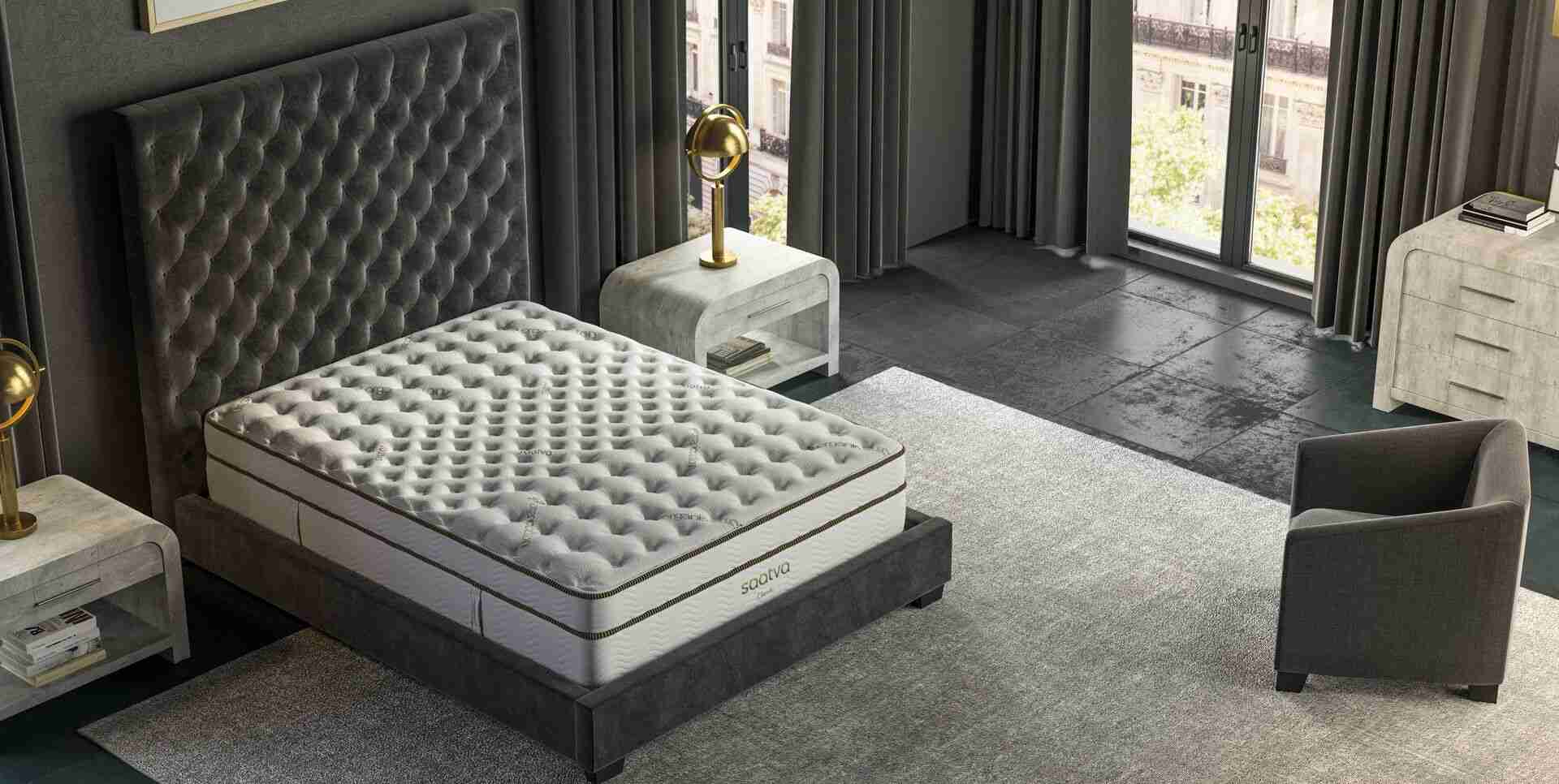 Our flagship luxury mattress is expertly engineered with coil-on-coil construction for durability, a layer of memory foam for enhanced back support, and a cushiony Euro pillow top for extra comfort.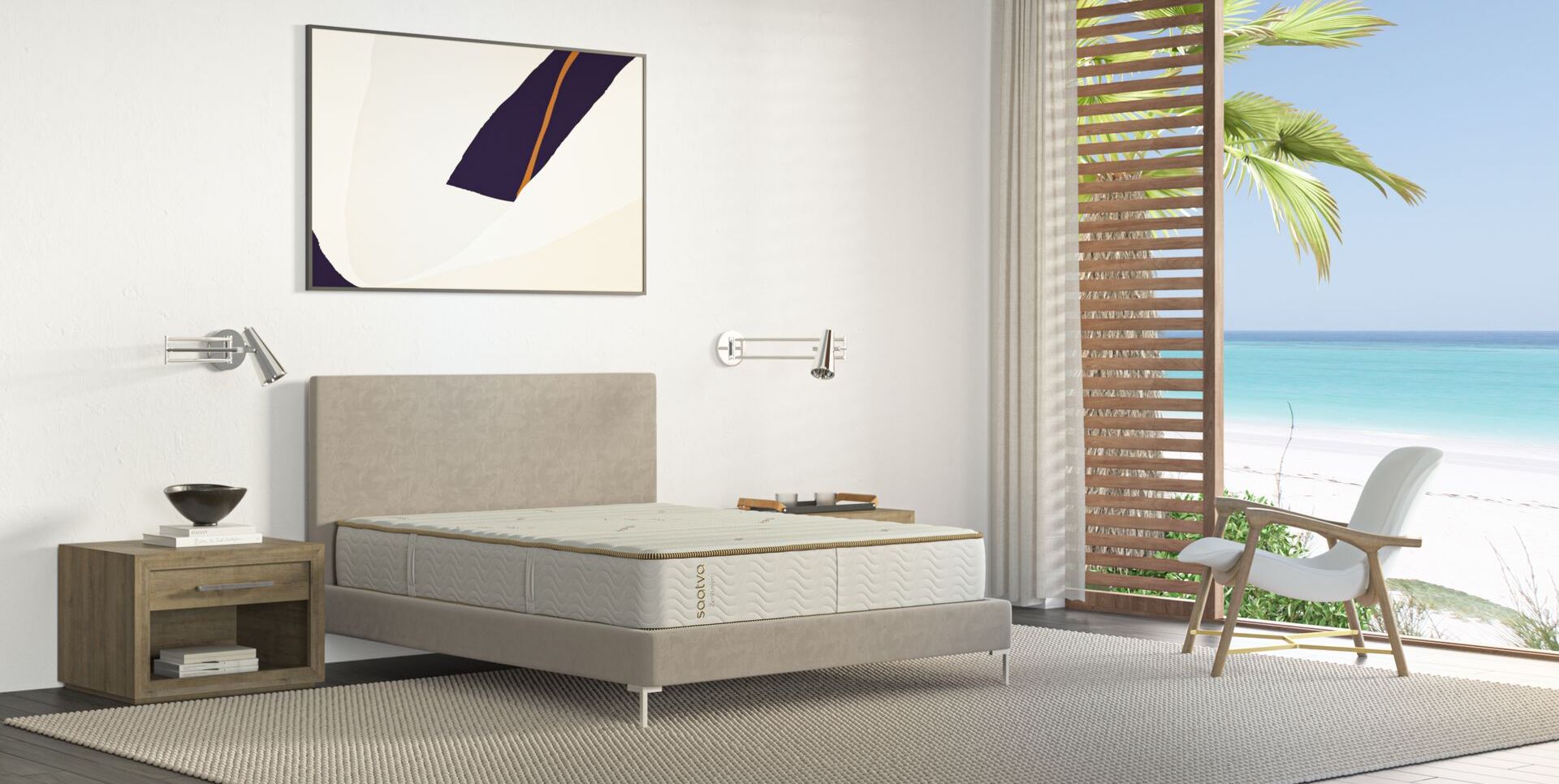 Natural latex responds to every curve for pressure-free support and responsive comfort. Natural latex is supple, resilient, and durable, for the ultimate in elevated sleep. (It's naturally hypoallergenic too.)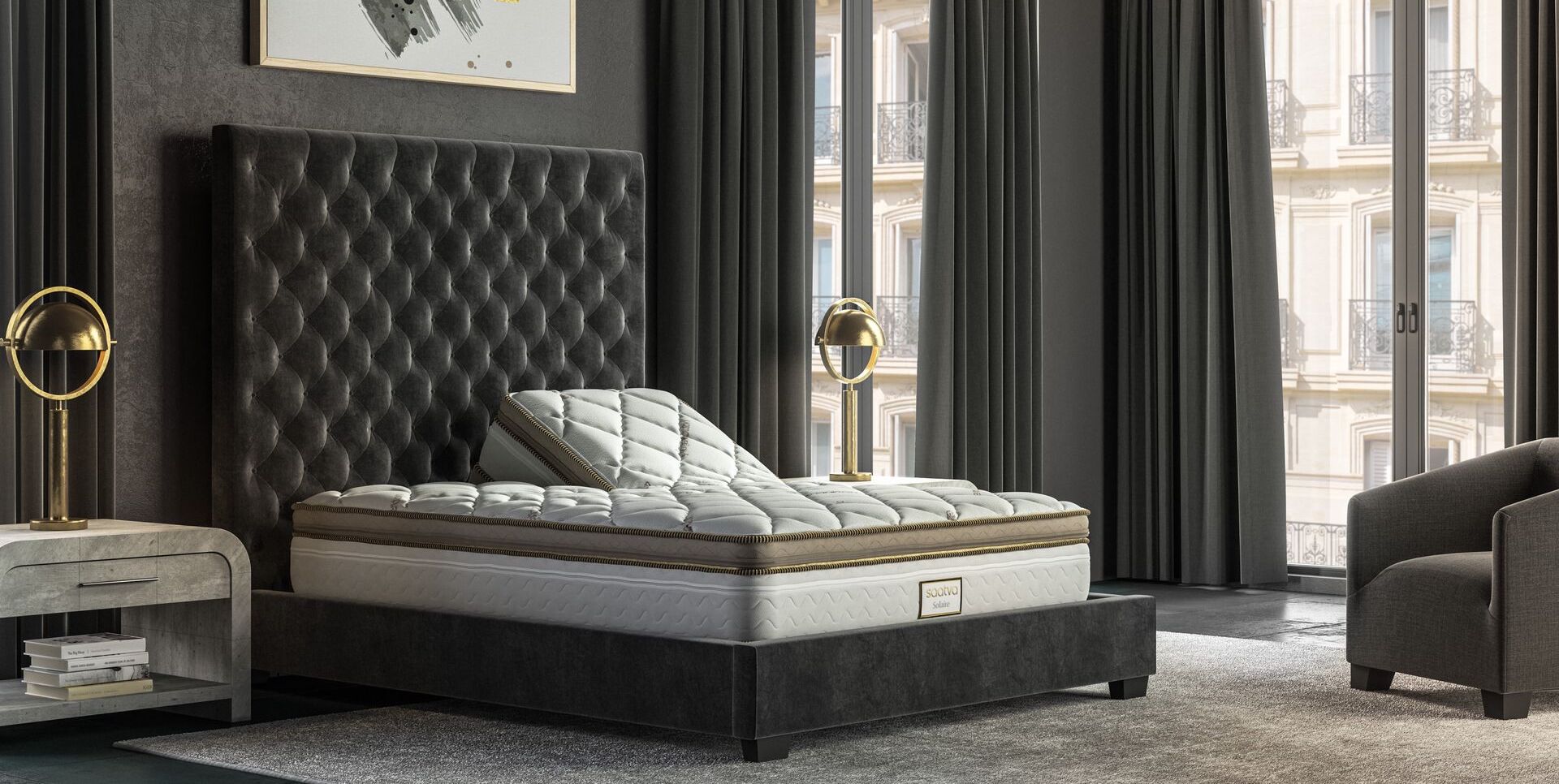 Featuring precise 50 firmness settings on each side of the bed for personal customization. Natural latex and gel-infused memory foam layers provide luxurious comfort and support.
Not ready to buy a new mattress? Try a soft mattress topper instead
You don't have to buy a new mattress to make your sleep surface feel softer. If your current mattress is too firm, try adding a soft or medium-soft mattress topper. Common topper materials include latex, memory foam, down/feather blends, and wool. Read our guide to mattress toppers to find the right one for you.